Ilmi Umerov, deputy chairman of the Mejlis of the Crimean Tatar people
95% of Crimean Tatars in Crimea do not recognize Russia's jurisdiction, even if they remain silent
15.08.2019 11:04
The first Kremlin prisoners arrested for their disagreement with the illegal annexation of Crimea, during their time spent in prisons, have become a symbol of protest and moral firmness. One of such symbols for Crimean Tatars is Ilmi Umerov, deputy chairman of the Mejlis of the Crimean Tatar people, former deputy parliament speaker of the Autonomous Republic of Crimea, former deputy prime minister of the Autonomous Republic of Crimea, and former head of the Bakhchysarai district state administration.
In September 2015, a Russian occupation court in his native Crimea sentenced Umerov to two years in a penal colony on charges of "public calls for encroachment on the territorial integrity of the Russian Federation" in an interview on Crimean Tatar television channel ATR. A week earlier, his colleague in the Mejlis, second deputy chairman Akhtem Chiygoz, was sentenced to eight years in prison. However, on October 25, 2017, both Mejlis leaders were released on the basis of the agreement reached by the Turkish and Russian presidents. Ukrinform spoke with Umerov about repression and protests in Russia-occupied Crimea, the punitive system of the Russian Federation and the situation with Ukrainian prisoners.
Q: How can you explain heavy sentences to Ukrainian political prisoners in Russia and Crimea and their ill-treatment as if they are dangerous criminals?
A: Cruelty is a show. The main thing for occupiers in Crimea is to achieve public loyalty. When love does not work, then one must be intimidated. For example, my case should obviously make one think that if a Mejlis member who held high office and ran a district is judged for extremism because of some statements, then what will happen to an ordinary person. The problems that the Crimean Tatars are [allegedly] creating have not been recorded in Russia since the 1990s. Here, after the so-called annexation of Crimea in 2014, a large ethnic group - Crimean Tatars - largely do not recognize Russia's jurisdiction.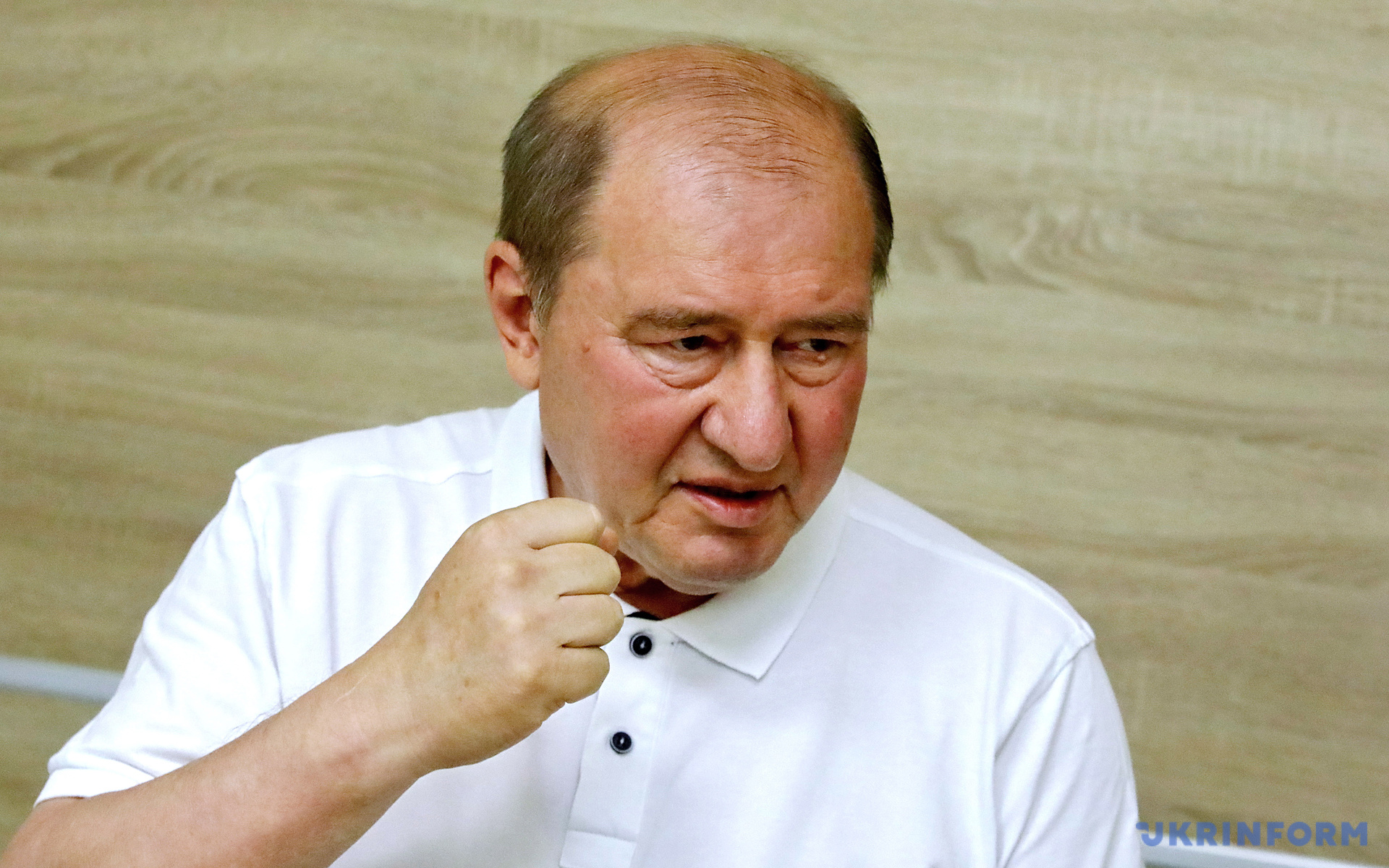 Q: Those who stay in Crimea are forced to admit that...
A: Even if they remain silent, if they do not attend rallies, which is impossible in Crimea right now, I'm sure at the level of kitchen politics that 95% of Crimean Tatars do not recognize [Russia's jurisdiction].
Q: Did they try to break you down, for example, when they proposed asking Putin for a pardon?
A: Not me. After the verdict was given, two FSB colonels from Moscow came to my home. I was under recognizance not to leave. They said that a pardon petition should be written to Putin for our release with Akhtem. I did not know that there was any campaign for our release and that President Erdogan spoke to Putin about us. They told me about it. Then they tried to deceive me, saying that Akhtem agreed to ask for a pardon. But I refused. My wife and daughter also said that they would not address Putin. These FSB colonels easily agreed. The next day they came back and said I had to give up an appeal. I again refused. But after a telephone conversation with [Crimean Tatar leader] Mustafa [Dzhemilev], who said it was necessary, I wrote a refusal. The reason for this was not my agreement to the sentence, but my distrust of the courts. In two days, a deputy chief of the Russian Federal Penitentiary Service arrived and told me that if I voluntarily arrive in Kerch on October 21, I will serve my sentence there, or I will be sent somewhere in the Arctic under escort.
The 21st of October came, and there was no information about the pardon. In the morning, I called an ambulance (I had high blood pressure), and I was hospitalized for ten days in a neurological ward because of a threat of a stroke or heart attack. From hospital, I was taken to the airport of Simferopol. In the plane's cabin, I saw 12 people in civilian clothes and Akhtem sitting in the back seats. I was forbidden to approach him, to talk to him, or to nod. When we landed in Anapa, I thought that we would be taken to prison. When we departed from Anapa, I saw that we were in Turkey when the plane was landing. Turkish media reported then that we had been exchanged for two Russian killers who were imprisoned in a Turkish prison for the murder of a Chechen journalist in Istanbul. But it all came as a gesture of goodwill from Putin, and we unwittingly participated in this show.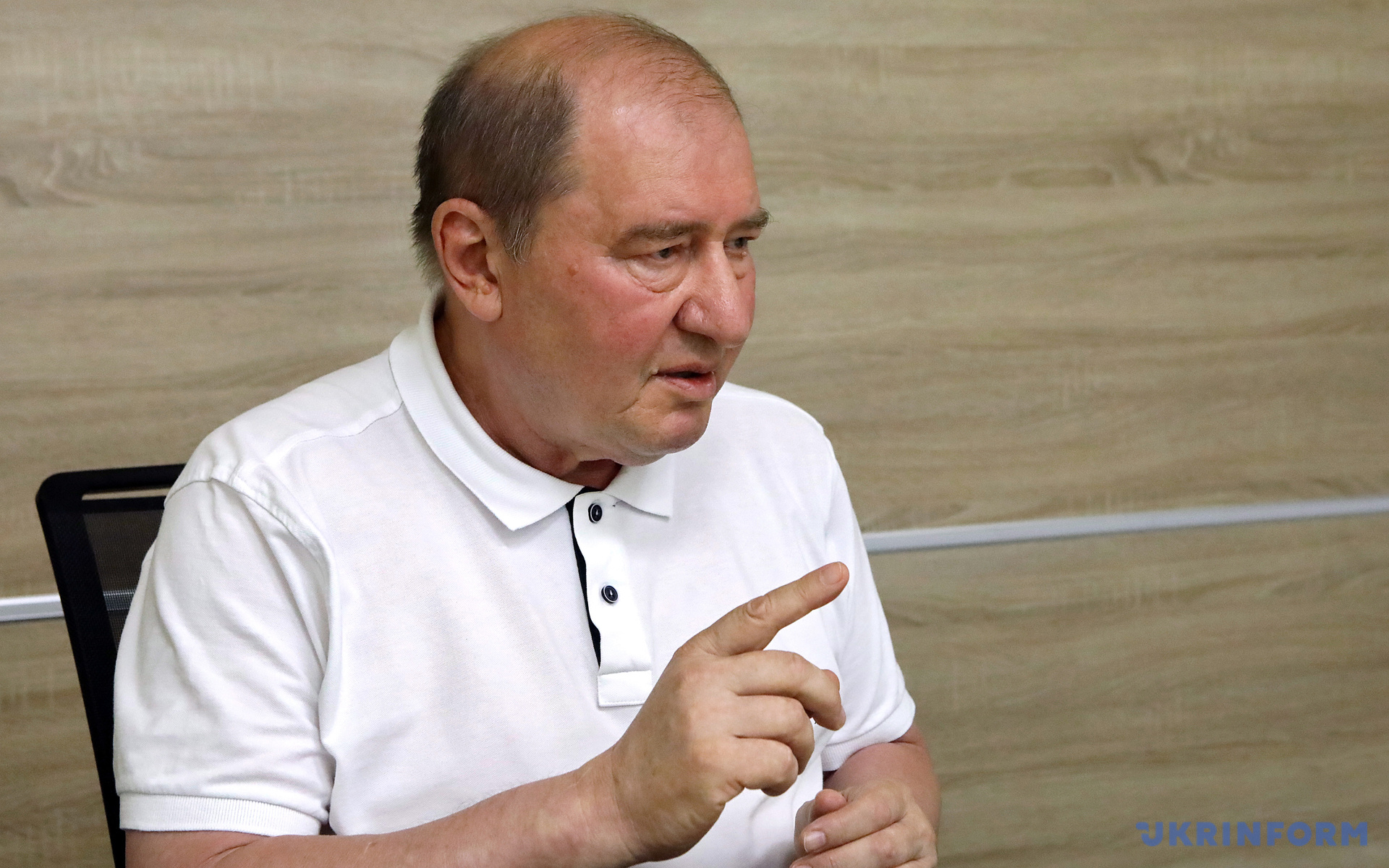 Q: Are you banned from entering Crimea?
A: That's an interesting question. I don't know because we were not shown a document on the basis of which we were released. There is a letter to a judge to return the verdict without its execution on the basis of President Putin's pardon act of October 24, with 19 sheets attached. But the annexes do not include the pardon act itself.
Q: Comparing the punitive and repressive apparatus of the Soviet Union and modern Russia, does Russia currently have a similar Soviet system?
A: No, it doesn't. Now, something is hybrid. Earlier, the KGB was acting secretly. All decisions on Crimean Tatars were secret. It was ordered not to let them into Crimea, not to register them there, not to give them houses, not to employ them. But now they are acting openly, without hiding anything. In the center of Simferopol, there is a huge office of the so-called center E [FSB Center for Combating Extremism], and the FSB deals with all issues of extremism, terrorism, etc. Previously, such entities in the KGB were classified and invisible. The KGB was the most inconspicuous entity, and today the FSB is the most visible one.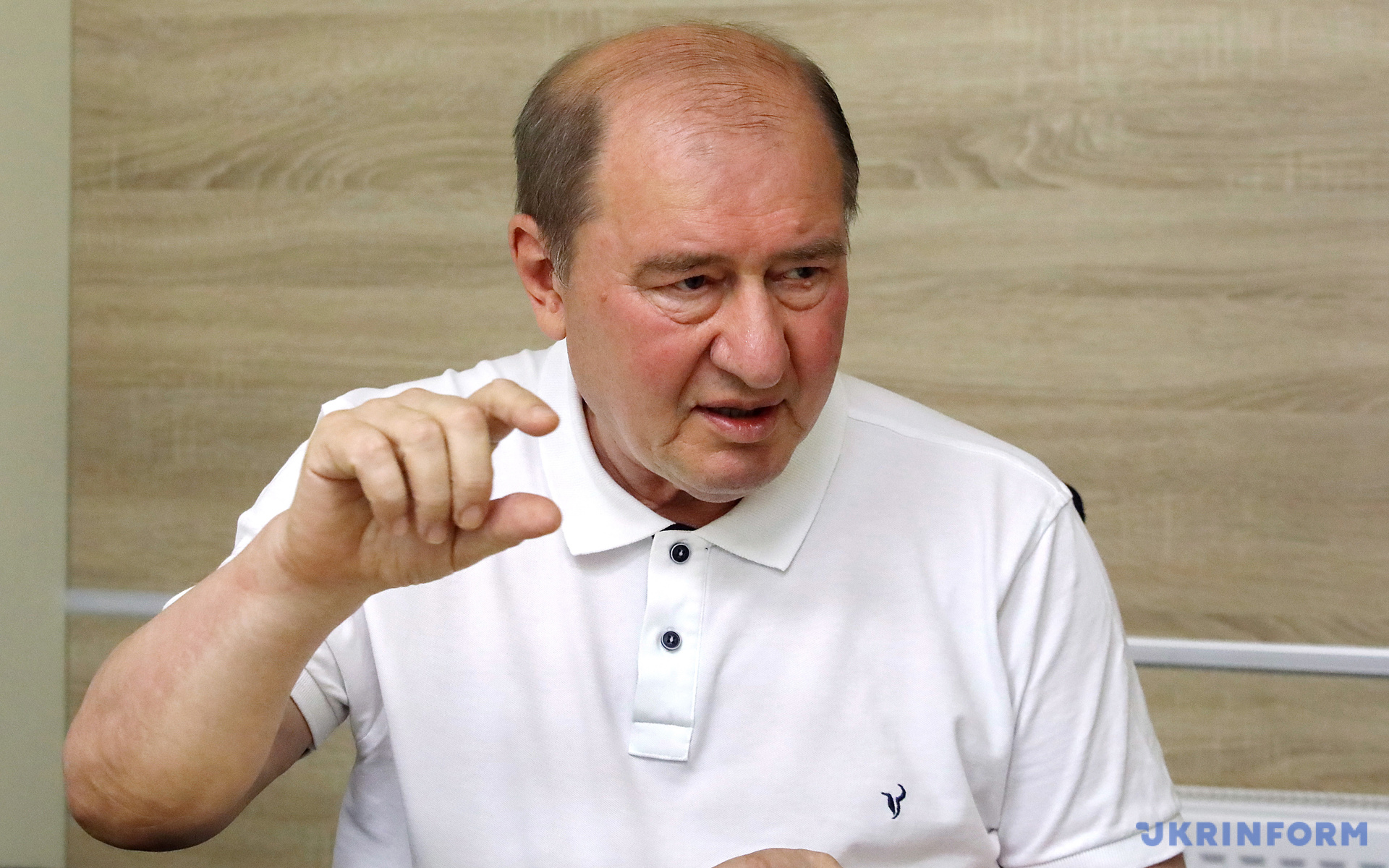 Q: How did you become an activist of the Crimean Tatar national movement?
A: Our national movement was formed in 1956. Prior to that, from 1944, Crimean Tatars had a commandant regime and special surveillance. It was impossible to organize any groups. In 1967, there was a sharp increase in activity, which led to increased repression. Then a resolution on the rehabilitation of Crimean Tatars was published, and it allowed them to return to Crimea. But in reality, there was a secret order not to fulfill it. Many people then rushed to Crimea and were subjected to harassment there. Homes were not sold to them, they were not registered, they were not employed, passports were not issued to them when they reached the required age, they were not taken to school, and if taken, they were not recorded in classes. Some of them were imprisoned, and others were deported again. They were taken outside Crimea and were left right on the road. Crimean Tatars thus appeared in the Krasnodar region, Kherson and Zaporizhia regions. Today, half a century later, Russia is actually ruled by a fascist regime. Xenophobia, national intolerance, repression on national and religious grounds are widespread phenomena there, even without Crimea.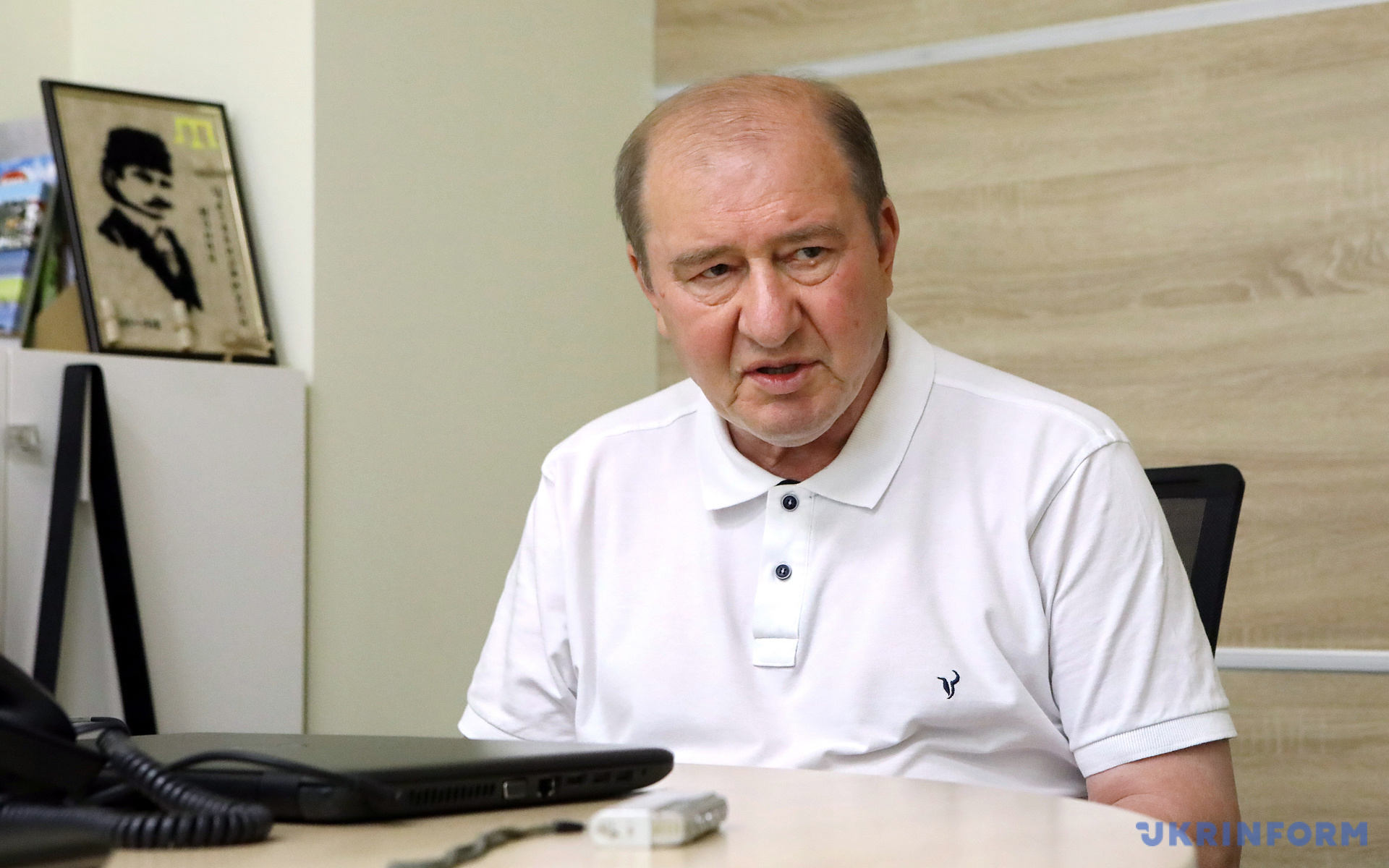 Q: Can we expect that such a regime will release Sentsov and other prisoners of the first wave?
A: The first wave of prisoners was largely an accident. I didn't hear about Sentsov before 2014 that he was an activist although he comes from Bakhchysarai district which I managed for almost ten years. His protest was aroused by Russian occupation. But he failed to do anything, and he was sentenced to 20 years in prison, in fact, for possibly thinking of blowing up the Lenin monument on a railway station's alley. "Possibly thought" is a key policy of intimidation pursued by the Russian Federation. Kolchenko is the same innocent person in this story. He is simply a hipster, anarchist. Apparently, according to the rules of the Russian Federation, people with different views have no place in society.
The first arrests of Crimean Tatars, including members of Hizb ut-Tahrir, were largely accidental. Someone was filmed or photographed somewhere. Criminal cases were opened and people were arrested. But the second wave of arrests, which is currently underway, has already affected activists who appeared in response to the actions of the occupying power. Ordinary people who have never done journalism are now live streaming searches, arrests, and trials. Moreover, a rather powerful movement titled "Crimean Solidarity" was formed.
Q: How do you make of the exchange of Ukrainian political prisoners staying in Russia and Crimea?
A: Those already imprisoned and those who have not been imprisoned yet but continue to fight in Crimea or beyond must understand that the main issue is the return of Crimea to Ukraine's control and the restoration of territorial integrity together with Luhansk and Donetsk. Russia must be forced to fulfill this unconditional condition. Exchanges and releases are less important things. When one person is released, Putin may hold hostage another one. For example, we two were released on October 25, and four others were arrested in mid-November. This process may be endless so it is not entirely correct to consider release as the most important thing. The most important thing should be to stop the disgrace that has been happening in Crimea after occupation.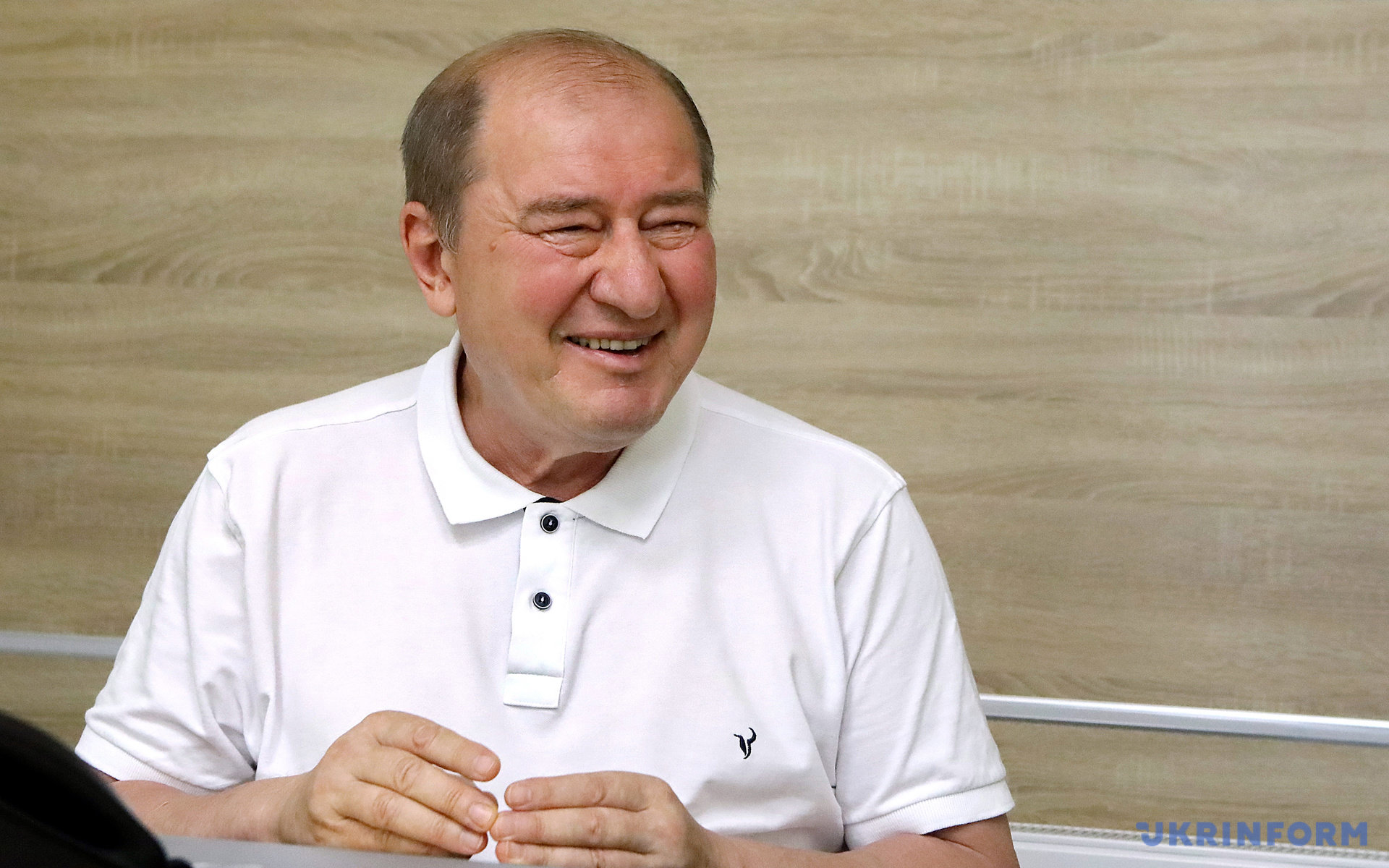 Q: What is the nature of moral firmness of people who go against the regime?
A: Firmness is a feature of a particular person. When most people get used to it and start adjusting to it, there are some people who get in the struggle. For me, in normal circumstances, such people always tell the truth and are consistent in their actions. The main thing is to preserve human dignity so that those near you do not think that you are weak and can betray.
Love for your fatherland, your land is a family matter. Russian television propaganda does not lead to love, it only leads to hatred. Propaganda and ideology have currently covered all of Crimea. An entire generation is being educated on the ideology of the aggressor state. Teachers who previously educated their students under the Ukrainian anthem now make them draw a tricolor flag. Students hear the Russian anthem, not the Ukrainian anthem.
Q: Did Crimean Tatars make themselves at home in Ukraine before?
A: Making yourselves at home should be a natural condition. When you are told every day that you are home, it is also natural. Freedom is also a normal human condition. It should not be talked about, it should not be discussed – you just have to be free.
Iryna Hasanova, Kyiv
Photos: Volodymyr Tarasov, Ukrinform