Ihor Sydorenko, founder and frontman of Ukrainian band Stoned Jesus
It has always been easier for me to write in English
08.05.2019 11:30
At the age of 32, he is completely devoted to music. For this purpose, Ihor Sydorenko even left an IT company where he worked for four years. He writes all songs in English. In fact, Ihor graduated from Luhansk Taras Shevchenko National Pedagogical University so he could have become a teacher of English and German.
Ten years ago, Ihor Sydorenko founded a stoner rock band called Stoned Jesus. The first Stoned Jesus team was formed in Kyiv and they played their first concert in October 2009. The guys quickly gained popularity abroad. They became the first Ukrainian band to perform at Hellfest 2016, one of the world's biggest rock festivals. They released several full-length albums. The rockers' most famous song, "I'm The Mountain," has already been viewed almost 13 million times on YouTube. The band sings that song at every concert.
The team is currently on a big European tour - 14 countries within three-and-a-half weeks. The tour is dedicated to the album "Pilgrims," which came out last September. Ukrinform talked to Ihor Sydorenko in the Netherlands.
Question: Your crazy concert schedule in Europe is caused by great demand. The band has a lot of fans abroad. People are coming from different parts of Europe for your concerts. On my way to you, I met an Italian who came to your concert. How did you manage to conquer the European stage?
Answer: It turned out that this was the music I wanted to play at that moment, and it turned out that three very important factors coincided. Firstly, there was a band that was ready to go somewhere - that's us. Secondly, there was a public that was eager to hear us, that has already heard us on YouTube. Thirdly, there were organizers who were ready to make a concert. At first, I did it all alone. I wrote to a lot of people and usually got a lot of refusals. Even nobody answered and there were no concerts, but then professional bookers, a booking agency, concert agent showed their interest. They have arranged tours for us since then, but, of course, we must understand that none of the tours will be successful if there is no public.
Q: You play hard music. Tell us what you play. What genre?
A: The more we played, the more we wanted to do something new and not like what we have heard from others or from ourselves. So now, maybe it's a kind of prog stoner, progressive rock, something like that. But I know that many people don't care about all these genres and they just know that Stoned Jesus is a cool, lively team, that it has songs that they like. For example, the song "I'm The Mountain" already has almost 13 million views on YouTube.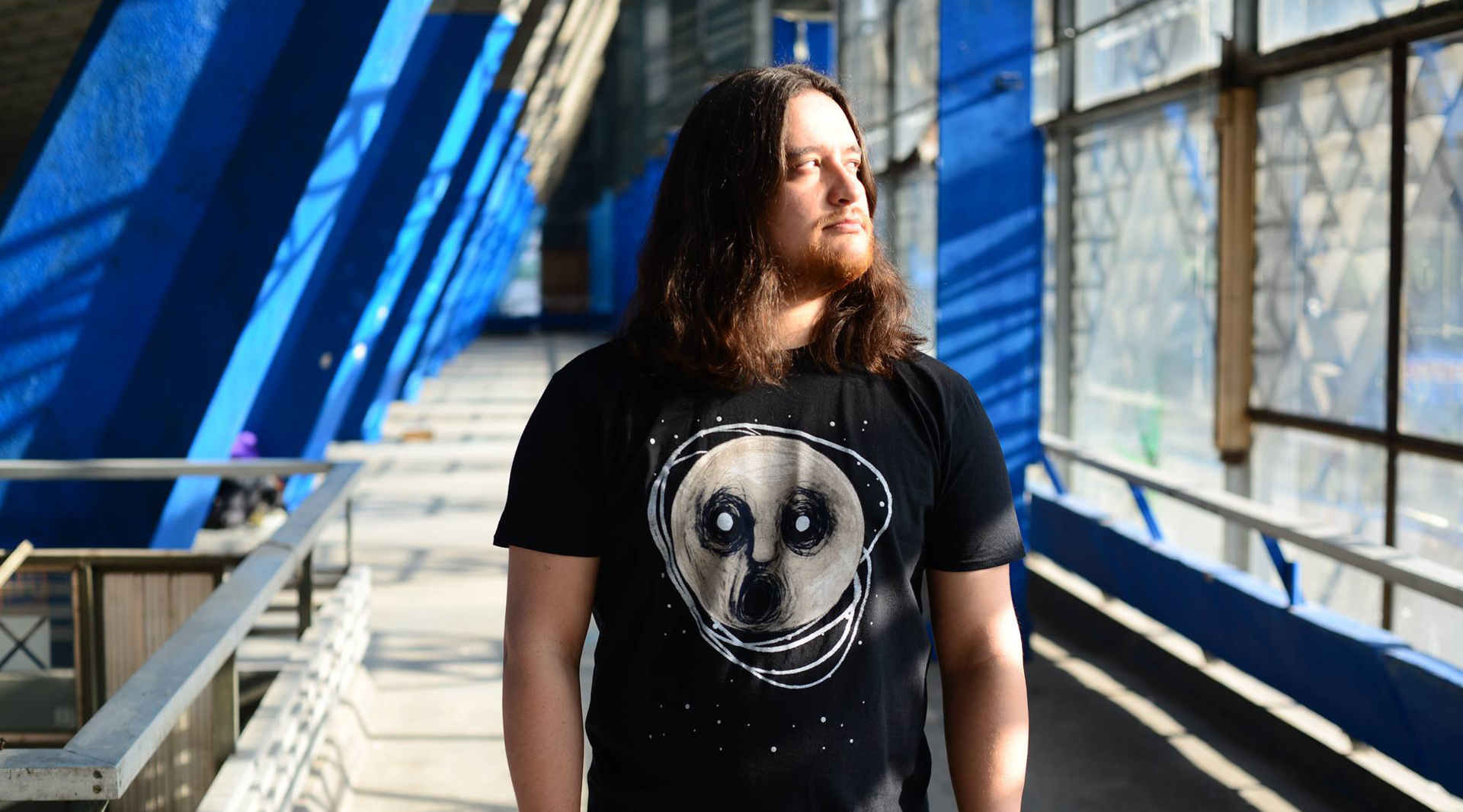 Q: During every tour, you give two or three concerts in the Netherlands. This time you played in Groningen and Rotterdam. How did the Netherlands meet you? How was your first concert in the Netherlands?
A: I remember that our first concert in the Netherlands seven years ago was probably the most professionally organized concert of the tour. There was cool food, a cool hotel, a cool club, cool sound. Everything was very cool, but I lost my voice before this concert, so during most of this concert, I played instrumental versions of our songs. In the Netherlands, we played in almost all the cities where there are cool clubs: Utrecht, Hengelo, Rotterdam, Amsterdam. Of course, they played in Groningen, there is a club there, which has existed there since the 1960s and almost everyone performed there! You just go down the corridor and look at all those posters - who was playing there, and you say "Yeah, I am part of the legend."
Q: Have you ever felt like a star?
A: I don't have such a feeling, and I would not want it to come and stop us in some kind of progress or growth. In Kyiv, well, maybe once a month, people recognize me, but we have a very cool fan base. They are all very polite. If I wear my headphones and listen to something, then someone can just whisper "Stoned Jesus" and I say "Thank you." In Europe, it was so strange when people come to you after the concert and say "We covered a distance of 600 kilometers to attend your concert. We just wanted to hear you." It's cool, but at the same time, it gives you the feeling that you are responsible for these people and that you can't do something that will let them down.
Q: The language question. You speak very good Ukrainian. Why do you sing in English? Do you plan to write songs in Ukrainian?
A: By education, I could have been a teacher of English and German. I come from eastern Ukraine, so I do not have much experience in the Ukrainian language, no matter how weird it may seem. It has always been easier for me to write in English. Maybe because when I was still young, my father turned on some sort of rock music - and it has always been in English. My father performed in bands. But then I was born - a second child in the family – and my mother told him that he would now stay at home. So he taught me to play the guitar. Then I went to the music school, but there was always an interest in languages.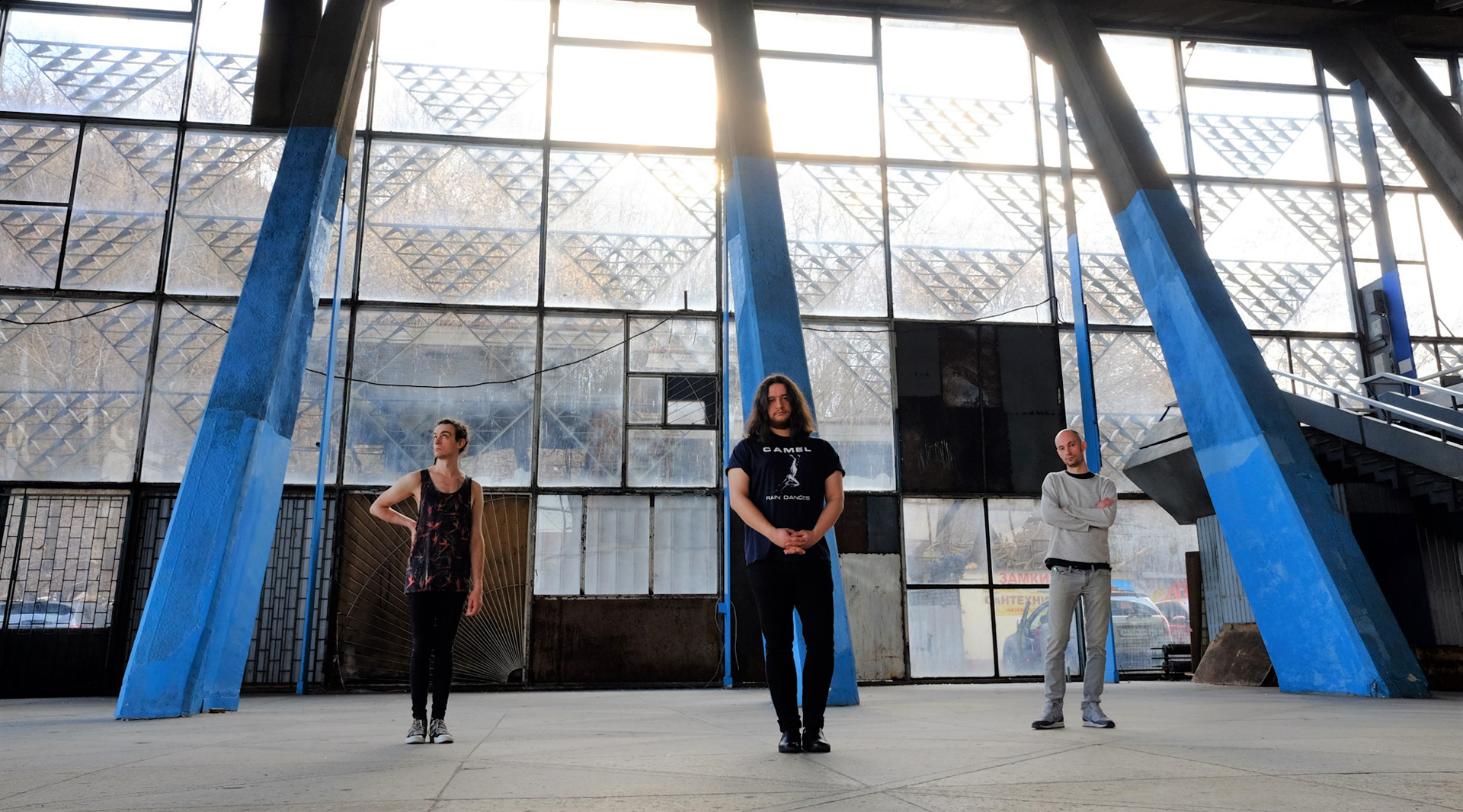 Q: Why Stoned Jesus? How did the band's name come to mind?
A: The name was a kind of joke over the clichés that occur in this genre. I'm still amazed when people say that we have such a cool name.
Q: When is the next tour?
A: I know for sure that my life is already planned for about one-and-a-half years. We will end this tour, and then we have festivals in summer. We are working on a new material. We will turn ten in autumn, and we will have a tenth-anniversary tour. It will be Europe again. We will play in Kyiv in September. Next year, this tour will continue, we will record a new album. It will come out, and we will go on a tour with a new album, that is, this cycle never ends.
Iryna Drabok, The Hague
Photo credit by Yuriy Milchak