Tom Markusic, CEO of Firefly Aerospace
We are moving faster than any space company that ever moved in history
13.03.2019 16:45
Tom Markusic was born and raised in Ohio, North-Eastern U.S. In 2002, he acquired his PhD degree in Mechanical and Aerospace Engineering of the Princeton University. In 1996-2001, he served as a propulsion research engineer in the United States Air Force. From 2001 to 2006, he helped launch SpaceX with Elon Musk, working as a director of the company's Texas Test Site. Over the next few years, from 2011 to 2013, he also worked in two other giants of private space exploration - Blue Origin and Virgin Galactic.
In January 2014, he founded his own company, Firefly Aerospace, and set ambitious goals of developing light rockets able to deploy up to 400 kg payload to the lower Earth orbit. Some 150 staff were hired and the work to create the first rocket, "Alpha," soon kicked off. Firefly has become one of three companies to win NASA contracts for smalsat deployment. However, any business goes through its ups and downs, and especially the risky one such as aerospace engineering. In late September 2016, the company announced it furloughs all employees because of losing an unnamed investor. It has been a difficult time in which almost all the work has been suspended. However, already in 2017 one of investors, Noosphere Ventures of Ukrainian businessman Max Polyakov, agreed to invest in Firefly. Soon the work on "Alpha" resumed, its characteristics expanded till 1,000 kg payload capability and the company started to aggressively move towards the first goal: launching "Alpha" already in December 2019. Since then except for the office in Austin (Texas, USA), a Research and Development Center was created in Dnipro, Ukraine, hired staff. Today it designs and develops parts of "Alpha."
On the day of the rocket's successful first stage engine test, we sit down in a tent in Texan steppe just a hundred meters away from the test site to talk about plans, anxiety, Max and Tom connection, Ukraine-U.S. cooperation, historic times in space exploration and Firefly's role in it.
WHY OWNERS AND ENGINEERS JITTER THE SAME WAY
Question: From what I saw while being here, the work is in full swing which is really exciting. If you compare it to the previous periods, what do you feel now as you go towards the launch in December?
Answer: I think earlier, a couple of years ago, we were just trying to prove that we were able to build technology, we can build rocket engines, we can build parts of rockets. Now it's very different. I feel the pressure to actually launch to the space. So people believe we can build the technology, but people don't necessarily believe we can get it all together and go to space. So that's the next challenge. That's a different pressure I feel. It's always a lot of pressure. But this is a different type of pressure. Also I now spend much more time on technology and testing things, not as much in business development and financing that I spent on before. Principally because the goal is to get to space as soon as possible.
Q: Would you say there's more anxiety before the launch when you're a boss rather than an engineer?
A: I think the more ownership you have the more anxiety is there. By ownership I don't mean how many company shares you own, but as much - how many you personally, spiritually invested in the project. I think there will be a lot of nerves. For me now just getting to that point would be just absolutely extraordinary. So if we have an Alpha rocket that is qualified on the launchpad, I can tell you, most of my anxiety is gone. Of course, I'll have the launch jitters and things, but we would've been very successful just to get to that point. So whatever happens after that, I'll sigh.
Q: What are your plans. December launch, what's then? Are we allowed to tell the date?
A: We are aiming for December. Internally our goal is a December 16 launch from Vandenberg Air Force Base. Between now and then we have to finish our stage testing of our upper stage and then bringing the first stage and do the stage testing. And then put all pieces together and get it to Vandenberg. That's a very tall order. And the only way it's going to work is if everything goes right between now and December. That's typically not how things go, there could honestly be slips. But even today we are moving faster than any space company that ever moved in history. We're absolutely moving faster than even some of the big names you heard in the industry. And I worked for all of them. So that's what I can say authoritatively.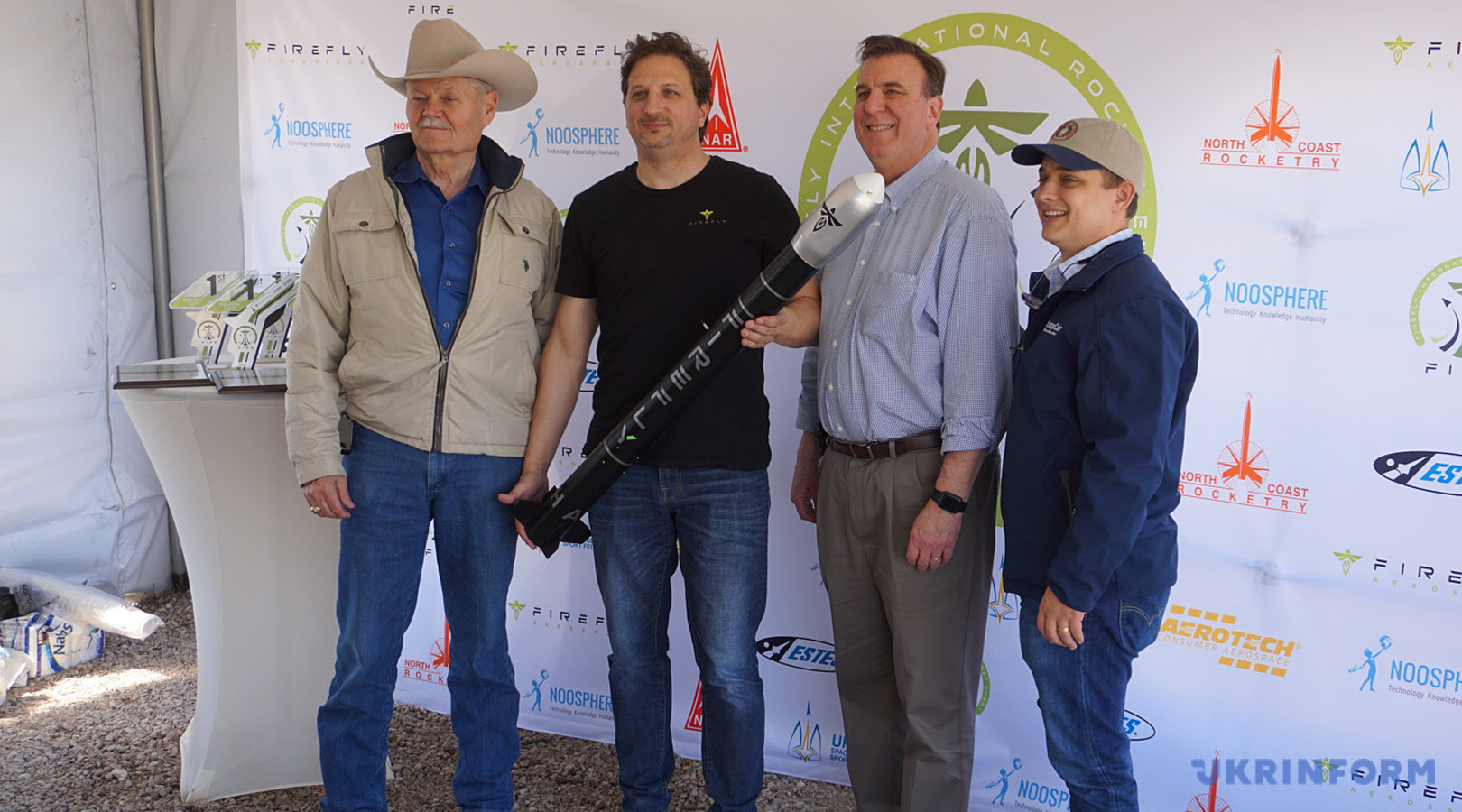 MAX AND TOM: MUTUAL TRUST AND PASSION FOR SPACE
Q: How important is your bond with Max and how does your working relationship look like?
A: I think having mutual passion and mutual trust - these are two things that are the most important. We both have a passion for space. And for building a company that can be competitive in a market that we think needs do competition. We think we can offer a company which is far superior to the other companies that there are. As businessmen we have a kind of mutual business goal. And as the New Space enthusiasts we have that mutual bond.Trust is super important because we are spending a lot of money in this project. This is over a hundred million dollar project. People are writing checks. So as much passion is there is also an expectation that we are successful. So he has to trust that I'm giving him the real story of everything that's going on every day, real challenges, real successes, the real output that is going to take to the next level. And I have to trust him - that he is going to support the project at the business level. So a lot of mutual trust required. I spent a lot of time with him in Seattle, in Ukraine.
I think the first day I met him there was a certain resonance of personalities. And other people came to me in those very dark bad times… I remember somebody came up to me and said: "You guys are gonna do something." And I thought: "Maybe.. We'll see."
Max is a very high-energy person and he is very unique. You don't meet people like that very often. But he is also able to determine the reality of situation, determine whether he is talking to people who know what they are doing, or just dreamers or whatever. So hopefully he saw something in us that made him think - "OK, that is something that I wanna get behind."
INDUSTRIAL FATES OF UKRAINE AND THE STATE OF OHIO
Q: You have already been to Ukraine, haven't you?
A: Yes, 11 times.
Q: 11 times?
A: Yes, in that 20 months.
Q: Which cities? Dnipro?
A: Just Kyiv and Dnipro.
Q: I think it would be interesting for our audience to hear your impressions of what you saw?
A: Honestly, it was just like home in many ways. I'm from North-East Ohio. This is a very industrial state. The industrial revolution started there in the United States. And that's also a Northern part of the country. So the vegetation looks very similar to Ohio, seasons feel very similar to Ohio, and even the people. The industrial feel of Ukraine and kind of frankly and openly the kind of burned out industrial feel, like "there used to be something big going on and now it's rusting and falling apart and changing" - that's the same way in Cleveland and in Ohio.
So I kind of feel very much like at home. And you know, these hard-working people. And also the North-East Ohio has a lot of Eastern Europeans. You know, my name, Markusic, is Croatian. And the largest Ukrainian population in the United States is in the North-East Ohio. So a lot of Ukrainians, lot of Hungarians, Polish. Very Slavic type of area. I feel like at home there. I wish I could learn the language a little bit better, but it will take some time. I'm trying, starting a bit.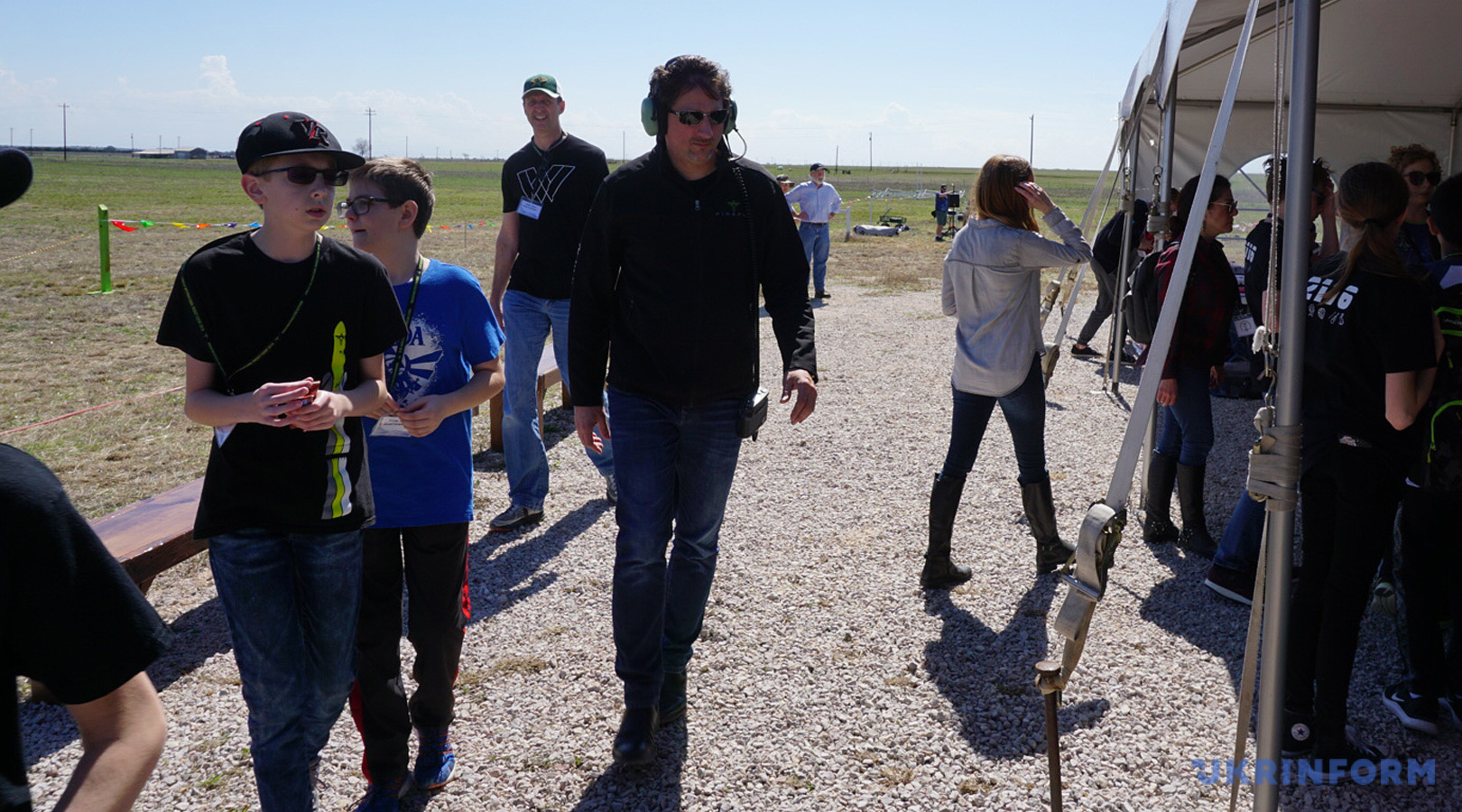 REVOLUTION ON THE GROUND AND IN SPACE
Q: The space exploration right now is going through some really exciting times. You can see a lot of competition, a lot of projects which are really great. What is your role here, in this moment, which is certainly there? And what does Firefly possess what others do not?
It's easy to start a company like this, it's very difficult to see it through to the finish line. And we're not yet to the finish line either. So I don't claim to have any greater prospects that any others. But the reality is that most of them will fail. Probably, 95% of them will fail. As, again, it's very easy to talk about it, but very hard to do it. And it's not only about money. Technological barriers. You're here at the testsite and you can see the kind of infrastructure you have to build to make this stuff happen. Not a lot of groups of people can do that. So the big question is whether we're one of the five or ten percent that is viable. And I obviously think we are.
But the technological approach that we've taken, the payload cost we've taken are all optimal to make the company successful, many other companies have chosen unwisely. Their rockets are too small or too expensive. They're just missing where the market is. You know, you're gotta get paying customers, right?
So the size of our vehicles is right, the technology we use is well-known, it reduces our development time because we can rely on heritage information from the past. But we've also put new technologies, that have been used elsewhere, but haven't been used in rockets before. Not everyone is doing that carbon fiber technology, as an example. Most rocket companies are still using aluminum metallic rockets. So carbon fiber gives us an advantage. Lower cost and higher performance.
Going back to Max... Having someone who is behind the project, and not just looking as a venture capitalist interested in an exit, is a big deal. Max is going to stand by us through the good and bad, till we get to the finish line. We are very vulnerable if the investor just had financial interest. Because bad things can always happen. And if that's just financial interest, they're trying to cut their losses and end up in a shutdown very quickly.
If you are here in Texas. This is not the airspace center in the United States, most of this companies are all started up in California. My purpose to come here was that it is just a much better environment to do that. Just because other people are not here, I don't have to go, be around all the other companies, you know. I came here. We can buy huge tracts of land, do our stuff till late night here, to develop our rockets. The employees have a very good standard of living and we don't have to pay them what you were paying in California, which in some cases can be double.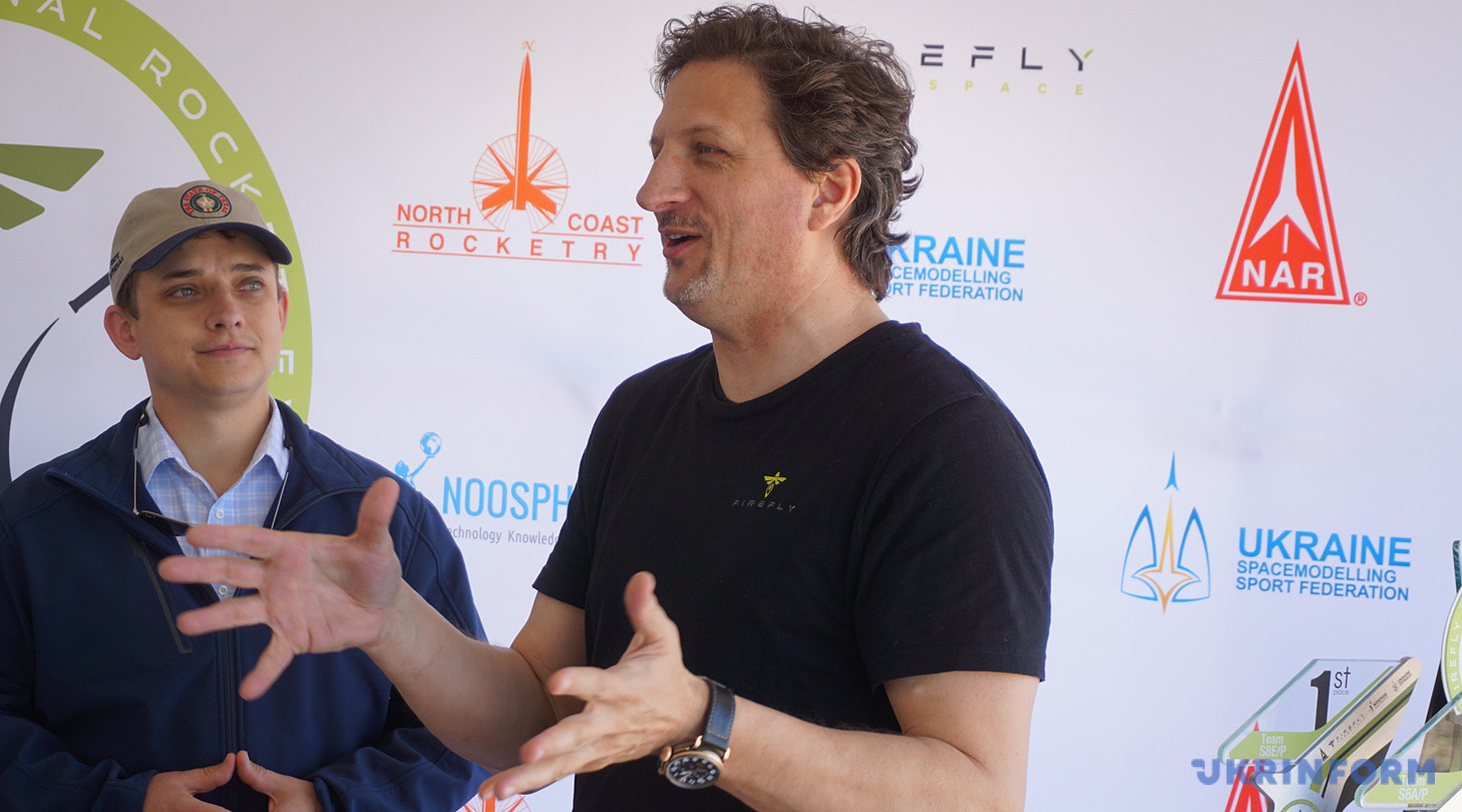 GOOD ROCKET CONSISTS OF SMARTNESS, PASSION AND HARD WORK
Q: Your employees are mostly young people. I was amazed when we came to the engine I saw this young girl who was just doing something. How do you pick people? Do you prefer young ones to more experienced ones?
A: No, we prefer very smart people that also have passion. That is pretty much it. If you're really smart, intelligent, and you have passion, you work hard, that's about it. So we can work with anybody like that. Practically, if you're trying to recruit people that are knowledgeable, they are not always as passionate, the older people. The rarity is to find the experienced yet still passionate person who wants to work really hard. So if you can find one of those people, you can put ten much younger people, who have similar passion and intelligence but not necessarily knowledge, and train them while on the way.
So I'd much rather have people that have the basic qualities that can produce some incredible employee than just someone who has a lot of knowledge but is not, you know, passionate and intelligent. We have a really close relationship with the University of Texas too. So we have 10 to 12 interns running around at all times too. So if you see some really young people, teenagers even, that'd be someone who is probably from the University of Texas. I like working with young people, it's invigorating. I like teaching, I like mentoring. Maybe, keeps me younger. I'm almost 50 years old, and I don't feel any different to what I have been in the mid-30s.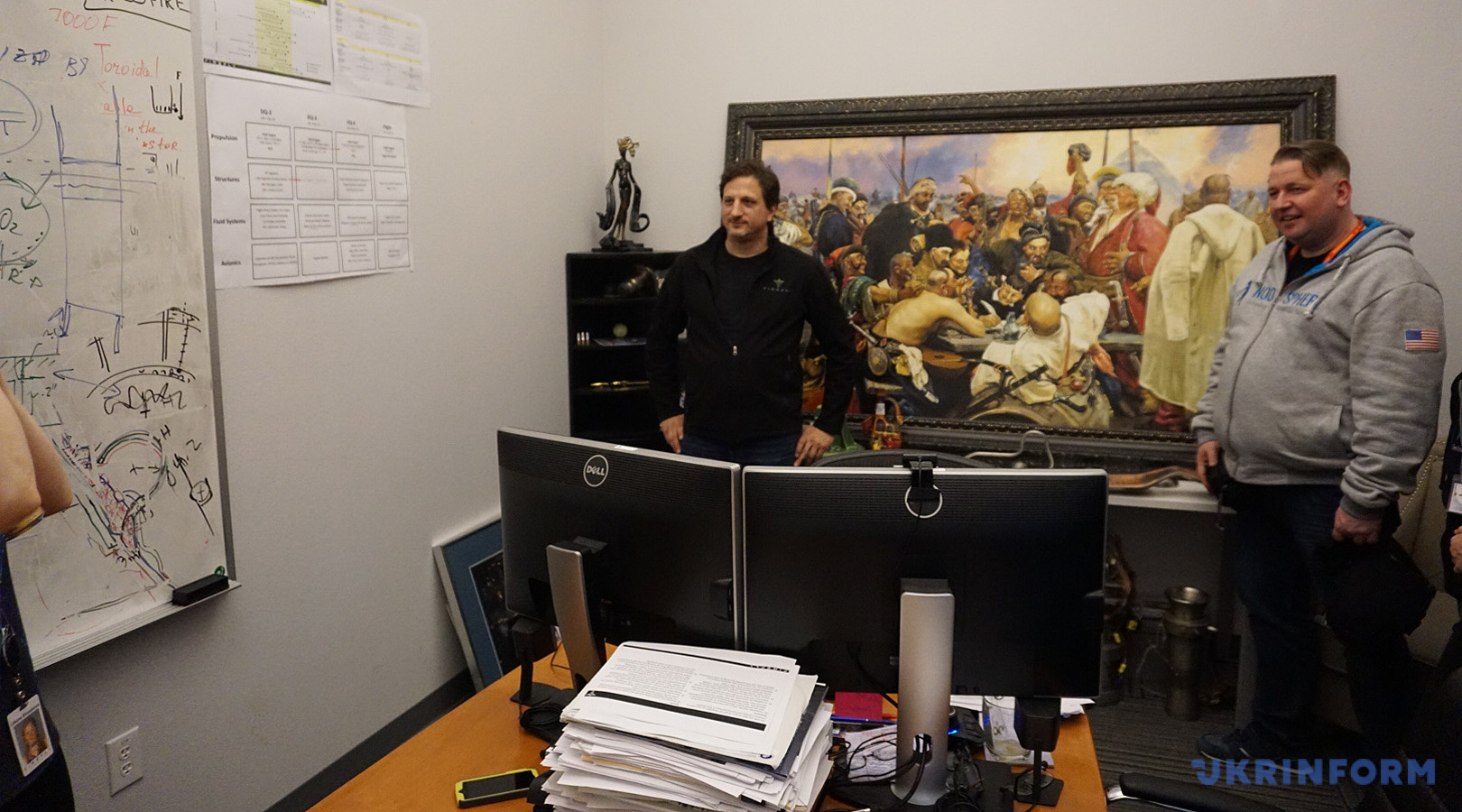 A PLACE IN THE NEW SPACE FOR U.S. AND UKRAINIAN ENTREPRENEURS
Q: The last one: the best rocket of all times except for "Alpha"?
A: I think the best rocket of all times was the SpaceX Falcon-1. I don't think it was technologically the best rocket, but it was the rocket that changed the world. Space flight has always been a privilege of the big companies, big nations. Nations. And big aerospace companies. But the Falcon-1 ushered is in the New Space. Which is the new order of things. Where small, commercially-minded non-government supported companies where normal people like me and others can build companies to go to space and that's never happened in history. And I think it is going to dramatically change the cost and accessibility of space for everyone. So it is a very profound turning point. Firefly couldn't exist if that hadn't happened. Let's say that kind of planted the flag, saying that you can actually get to the space and not do it by the old ways.
Q: And you were and are part of this New Space, right?
A: Yeah, I was out there in the middle of the Pacific Ocean, when we tried to launch the first Falcon-1. It went up a mile, it stopped, then it came straight back down and exploded. And then we launched two more of them, failed, failed, and the fourth one was successful. And the rest is history.
Q: Wow, you know something about hard moments.
A: Yeah, but also some of the good luck too. There were many things that could've gone wrong but haven't. Lots of opportunities came up coincidently. It's really an extraordinary time to be alive right now if you wanted to work on this stuff. This is not normal historically what is going on right now. People to be operating in the field when rockets go to space. That's usually government institution. And I think it's exciting too that it is spreading. And I think we are real pathfinders at Firefly. This Max and Tom connection and really fostering Ukraine-US commercial space. So that this commercial space is spreading in Ukraine, which I think is good for the U.S. - you hear me talking a lot about good jobs and having the company spread to Ukraine is going to be a good thing for Ukraine as well. Good times!
Heorhii Tykhyi, Austin-New-York
Photos: Heorhii Tykhyi