Sir Anthony Hooper, Chairman of the Public Council of International Experts
To succeed, Ukraine should have NABU, good prosecutors and good judges
21.02.2019 15:56
On June 7, 2018, the Verkhovna Rada of Ukraine adopted the Law of Ukraine "On the High Anti-Corruption Court." On August 2, 2018, the High Qualification Commission of Judges of Ukraine (HQCJ) announced the competition for the posts of judges of the High Anti-Corruption Court and its Appeals Chamber.
The Public Council of International Experts (PCIE) was created to help the Commission form a new court. Five international organizations with which Ukraine has cooperated in the field of preventing and combating corruption put forward their proposals on the composition of the PCIE. It currently includes Aurelijus Gutauskas (Lithuania), Flemming Christian Denker (Denmark), Ted Zarzeczny (Canada), Mirjana Lazarova Trajkovska (North Macedonia), Lorna Harris, and Sir Anthony Hooper (Britain).
Sir Anthony Hooper was elected chairman of the Public Council of International Experts. For more than 20 years, he had worked as an attorney in England and Wales, engaged in prosecution and defense in many criminal cases, in particular, those related to corruption. For nearly ten years, Sir Hooper had served as a judge of the Supreme Court of England and Wales. He was also a Lord Justice of Appeal at the Court of Appeal, specializing in civil and criminal cases. Sir Hooper also provided advisory assistance on reforming the criminal justice system at the international level.
Sir Anthony Hooper spoke about his impressions of the competition to the High Anti-Corruption Court and of Ukraine as a whole.
Question: What are your impressions of the adventure (I call it the adventure) that you have had here in Ukraine over the past few months?
Answer: I've had a long life, but I don't think I have ever done anything as exciting as what we have been doing here in Ukraine. This is the first time any country has ever invited a group of international experts to help in the appointment of judges. No other country has ever done this. And I'm very glad I was involved in it.
Q: At first, you had a Skype communication with HCCJ members, and later there were meetings in Ukraine. Impressions of the members of the Commission have not changed over time?
A: Well, I think we were all in a state of not knowing. I don't think the High Qualification Commission probably really understood what difficulties and problems were ahead. But I saw it immediately as very exciting because no one had ever done this before in the world. To be involved in an international first is very exciting for everyone.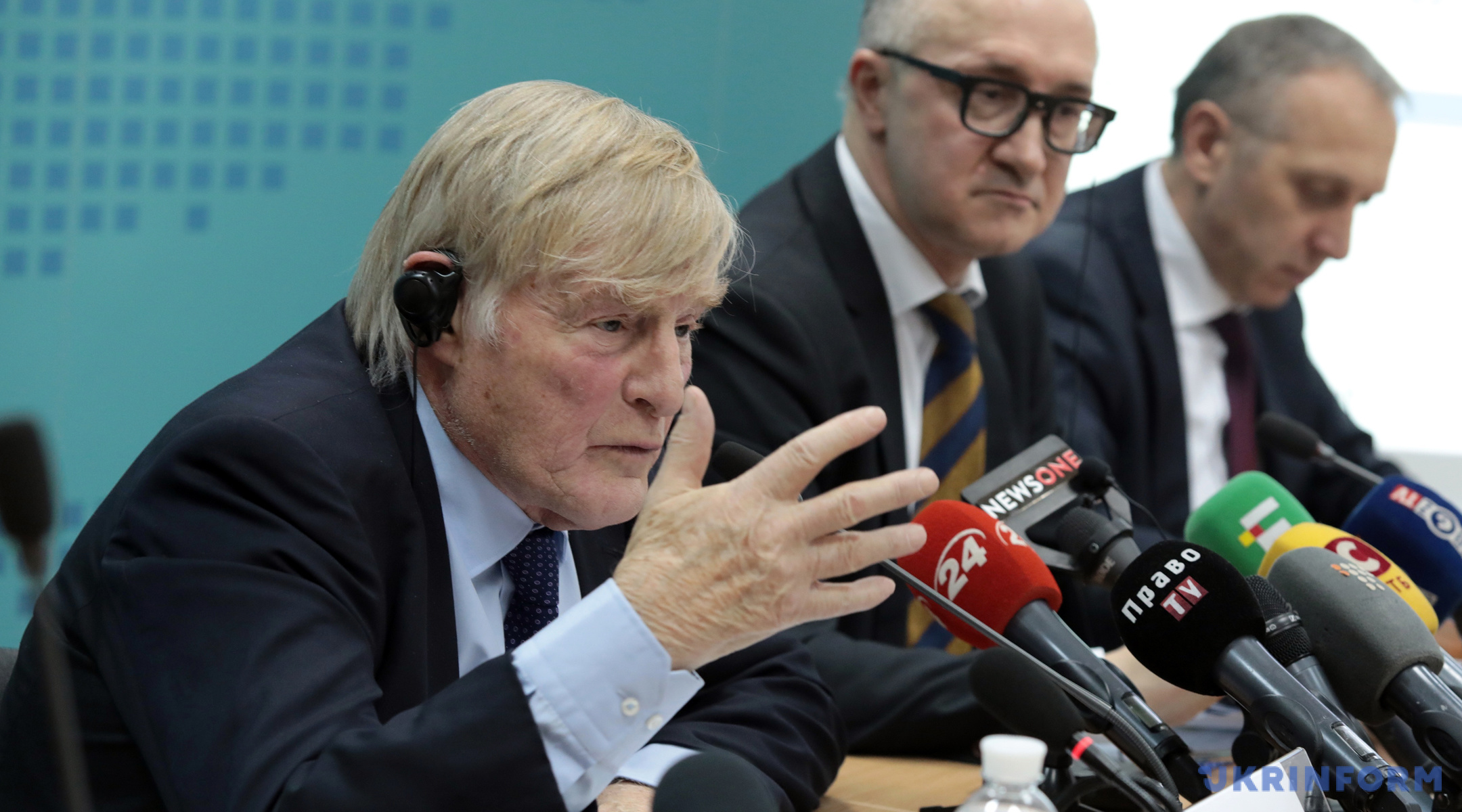 Q: Why did you agree to this assignment in Ukraine and had you had discussions about this with your family before you decided to become a member of the PCIE?
A: I obviously discussed it with my wife. She was very excited about the project like I was, and she has been with me in Kyiv. She's here at the moment. She's been here for nearly a week, and she came with on December 27, the day that the exam results were announced. And she spent seven or eight days here in Kyiv. I'm jealous because she has spent more time, looking and wondering around Kyiv, than I have been able to do. She's fallen in love with Kyiv.
Q: How would you evaluate joint work of the HQCJ and the PCIE and the ultimate result of this work?
A: I have no doubt at all that this has been very successful and, as I have said many times, we in the PCIE have had the fullest cooperation from the High Qualification Commission. We could not have asked for more help, more cooperation than we have had. It's been an amazing team effort. And I'm very grateful to the chairman of the High Qualification Commission, vice-chairman and members, for the way that they have cooperated with us in this exciting adventure.
Q: Who among the HQCJ members impressed you the most and why?
A: They all impressed me, but obviously the chairman. He's a very important member, and he and I have worked closely together.
Q: What is your impression of Ukrainian lawyers and, in particular, judges?
A: I have only met very few judges, and the judges that I was meeting we were having to question. And I've not met many Ukrainian lawyers. I think it's difficult for me to give a general impression of either lawyers or judges.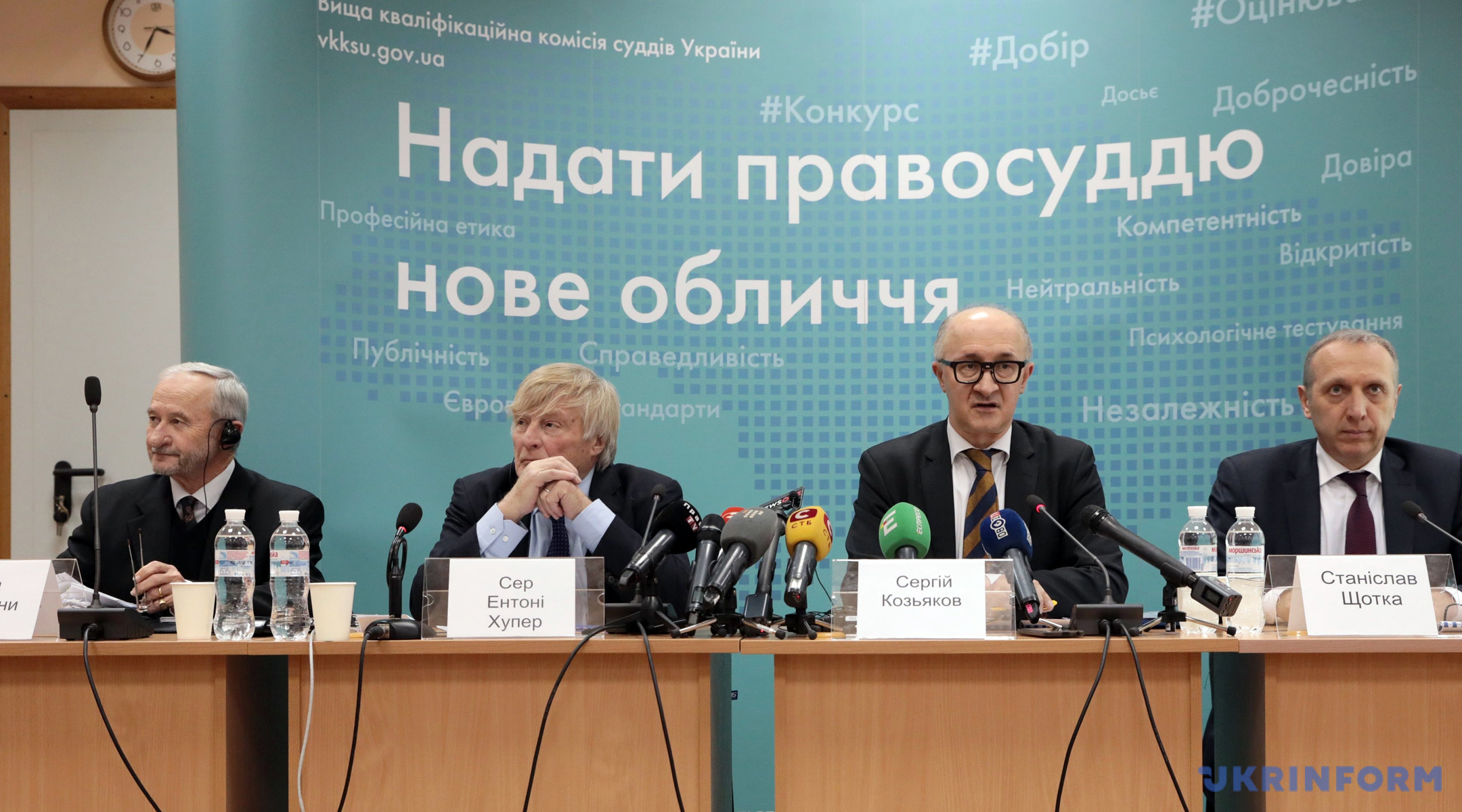 Q: Three members of the PCIE are representatives of the Anglo-Saxon system of law, and three of them are representatives of the Continental one. In view of this, did you see any differences in communication with candidates?
A: There are very big differences. It is amazing that these two systems of law exist almost across the globe. The common law is a system used in a huge number of countries – Australia, New Zealand, Singapore, Hong Kong, the whole of East Africa, Nigeria, Ghana, coming across to the United Kingdom, the United States, Canada, the West Indies, the Caribbean. It's a very widespread system. The civil law is very much in Europe but also the basis of the system in China is civil law.
Perhaps, one big difference is that the common law system relies on cross examinations, a belief that the truth can be discovered by giving one party the opportunity to cross-examine the other party and its witnesses. I think the second big difference is that in the common law system we do not have the system of appeals, which exists in civil law countries. There is no right to a second appeal. Whereas here you have hundreds of appeal judges, in England and Wales with a population of 60 million we have 40 appeal judges. That's a big difference.
Q: What is the procedure of the competitions to the court of appeal and the court of cassation in the UK?
A: I don't think I know any country in the world that is as transparent as Ukraine. If you just think about it, we were asking questions of serving judges – questions about their assets, their declarations, tax affairs, and all of that was available to be watched on Youtube. In the United Kingdom, competitions are held but the decisions are reached in private meetings, and no one is watching them on Youtube. I congratulate Ukraine.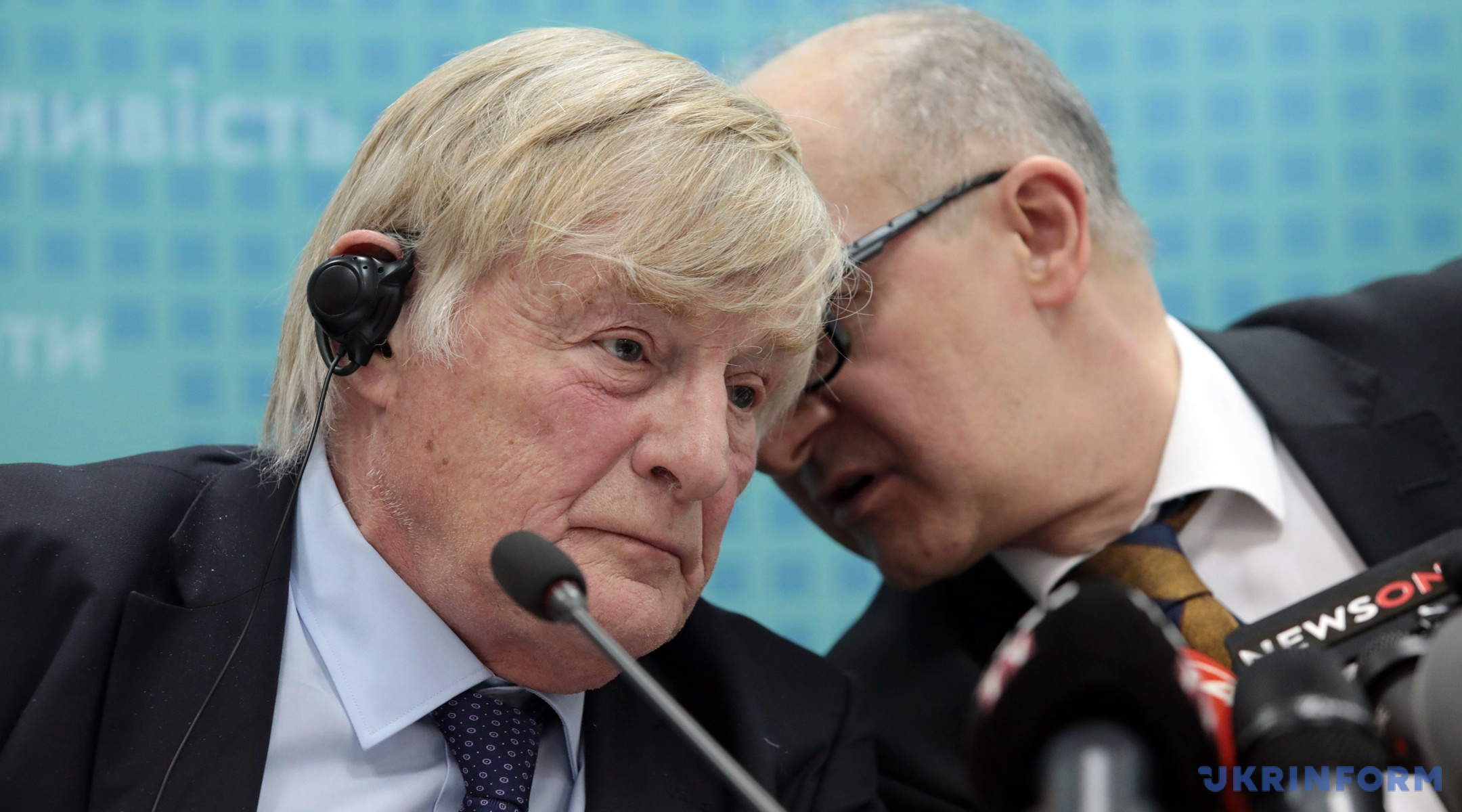 Q: What should be done to increase the level of trust in the judiciary in Ukraine?
A: Again, it's a very difficult question. I hope that the work we have done with the Anti-Corruption Court will improve the level of trust in the judiciary. But it is always important to make sure that judges who do not have integrity or practical skills should not be judges. You cannot have a society, which is not corrupt, without an independent, impartial judiciary. There are many things that have to be done to reduce corruption but one of them most important is the judiciary, which is independent, impartial and is not corrupt. When that day arrives, the trust in the judiciary will increase. I think, for example, in the United Kingdom the figures are about 70-75% of trust in the judiciary.
Q: You will be a member of the PCIE for the next two years. What do you plan to do and do you have a desire to further help Ukraine somehow?
A: I'm hoping to be involved with the training of the judges in the Anti-Corruption Court. Together with the World Bank, I have developed a course for judges and prosecutors. It is called "Convicting the Corrupt and Confiscating Their Assets." It's a full-day, very practical course, almost no lectures, just the participants having to do practical work to understand the law relating to corruption and the law relating to proceeds of crime. I would hope to give that course to the new judges of the High Anti-Corruption Court, and it is also important that judges of the Cassation Criminal Court, who will hear appeals, also attend the course. I have even this course in many-many countries, and my last country I did it was in Kazakhstan.
Q: What has surprised you in Ukraine?
A: I think the youth, the young people of Ukraine. They have many dreams, some gave up their lives in 2014. And I hope their dreams are realized. A second very trivial thing – you all speak very fast.
Q: Did you like Kyiv?
A: I think it's a beautiful city, and I hope you will do your best to preserve the beautiful buildings. I don't think I would be sorry to see some of the Soviet buildings disappear. Your 19th-century architecture is very beautiful, and your churches, your monasteries are amazing.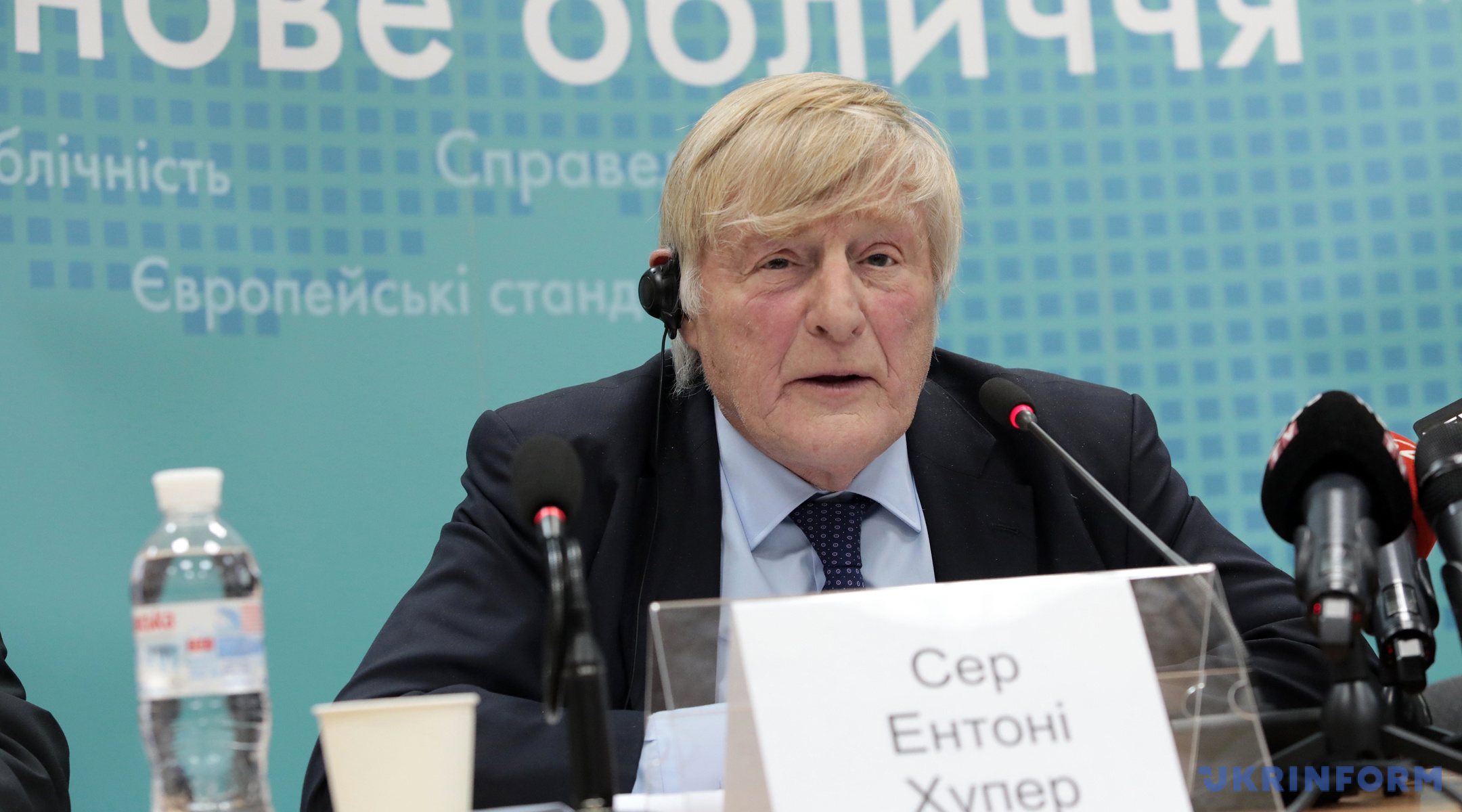 Q: What should happen to ensure that the High Anti-Corruption Court would start working at full capacity in Ukraine and would lead to the desired result for the country and society?
A: First of all, I hope that new judges understand the law relating to corruption, proceeds of crime, issues of judicial ethics, and, as I understand it, there are a large number of cases waiting to be tried. We would want those cases to be tried as soon as possible, no procedural delay. There are three key things that need to happen. You have a very good NABU, you have a prosecutor's department, but I don't know anything about it. I hope the new judges will do the work they have to do. To succeed, you have to have a NABU, good prosecutors, and good judges. And cases must move quickly. At a special joint meeting, I think there was one case where nearly 13 years have passed and the person had not yet been tried. From the time of arrest to the end of the trial it should have taken certainly no more than one year and, hopefully, much less. That's ambitious. What it tells the people of Ukraine is that the corrupt cannot wait for years, wasting court time. And secondly, the assets of the corrupt must be taken away. Even if a corrupt person goes to prison, if he comes out and has all his money, justice will not have been done. Those assets must be frozen and data confiscated. If the court can achieve all those things, it will succeed.
Photo: Hennadiy Minchenko, Ukrinform