Oleh Tkachuk
New Faces of the Supreme Court of Ukraine
03.01.2018 17:51
Ukrinform continues the project, which acquaints Ukrainians with the new faces of the Supreme Court of Ukraine, tells about those who will wear judge gowns for the first time, and who came to the country's higher judicial body from scientific and educational institutions, from the bar and other spheres of social activity.
Oleh Tkachuk, a judge of the Cassation Civil Court in the composition of the Supreme Court of Ukraine, is among those for whom the judge's gown is not a novelty. He considered thousands of cases over 23 years of judicial work. In the last seven years he has considered more than 14,000 cases. At the same time, the judge's profession was combined with military, teaching, scientific, and administrative work.
Since his childhood he dreamed of becoming an officer, but became a judge. He sees providence here and does not regret anything.
About the dream of becoming an officer
I was born in Kyiv, my parents worked in various state bodies, and later the family moved to Popilnia district in Zhytomyr region. I lived in the village of Vasylivka for 15 years. I walked about three kilometers every day in order to get to school. In the seventh grade I recalled or understood that my father, grandfathers, whom I remember, fought a significant part of their life, defending my homeland. It inspired me to think that I should become an officer. Then I decided that I would defend my homeland - Ukraine.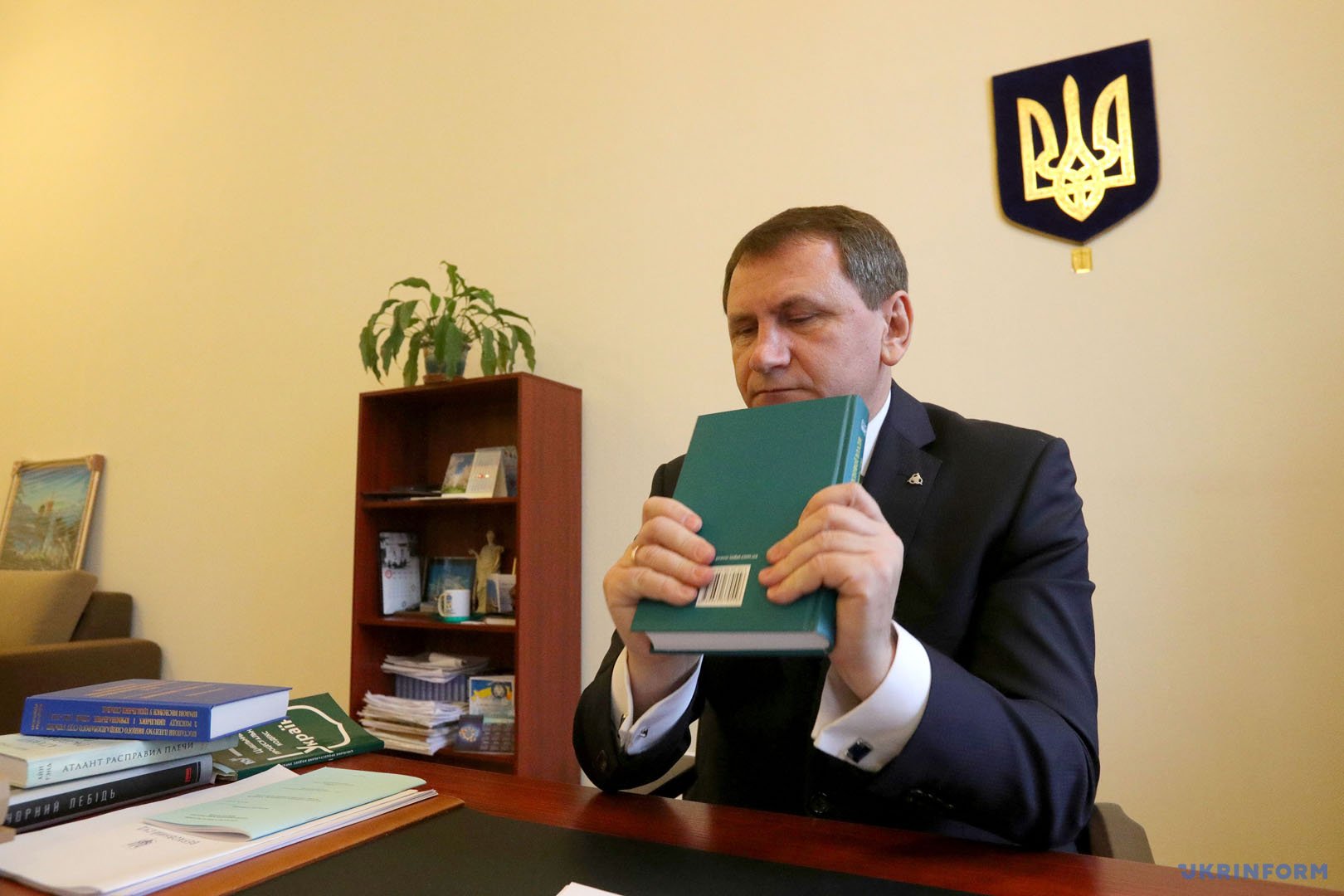 Of course, at the age of 14 I could not be drafted to the army so I decided with my parents that an officer should be educated, and education should be related to law, because both with weapons in hands and with the code it still means the protection of citizens.
So, on the advice of my parents, I decided to enter Chernihiv Law College, at which, at that time, 12 people competed for one place.
Now I think that I would not send my children to study at the age of 15. But I went and made a choice. Chernihiv Law College had an extraordinary impression on me for all of my life. I was taught by highly educated, tolerant teachers, who guarded literally every student.
After graduating from the college, I went to the Armed Forces, a regular service began, after which I decided to return to my dream of becoming an officer. But again, it was necessary to study.
Since I had already had legal secondary education, I thought that it would be expedient to continue legal education. That was the year 1988, and the country was on the verge of rebuilding. I entered Kharkiv Dzerzhynsky Law Institute. When I graduated from it, the institution was already called the Ukrainian State Law Academy, and now it is called the Yaroslav the Wise National Law University.
After the studies I came back to the military registration and enlistment office. The year 1994 was a period of social transformation, and the attitude to the troops was rather specific, they were not as admired as is the case now, when we understand that the army is a border that separates us from aggression and allows us to protect our homeland.
About the first steps in career as a military judge
In the spring of 1994, I was conscripted to the Armed Forces. But again, the Ministry of Defense saw that I had a good education, so I was sent to the head of the Military Court of the Western Region of Ukraine. So I found myself in court.
At first, I was only at the disposal of the court chairman, and on December 20, 1994, I was elected a judge of the Military Court of the Kalynivka garrison. At the same time as I became a judge, I was enrolled in correspondence postgraduate study at the Taras Shevchenko National University of Kyiv. In 1999, I graduated from the postgraduate study program and defended my Ph.D. thesis in the specialty "Criminal Procedure."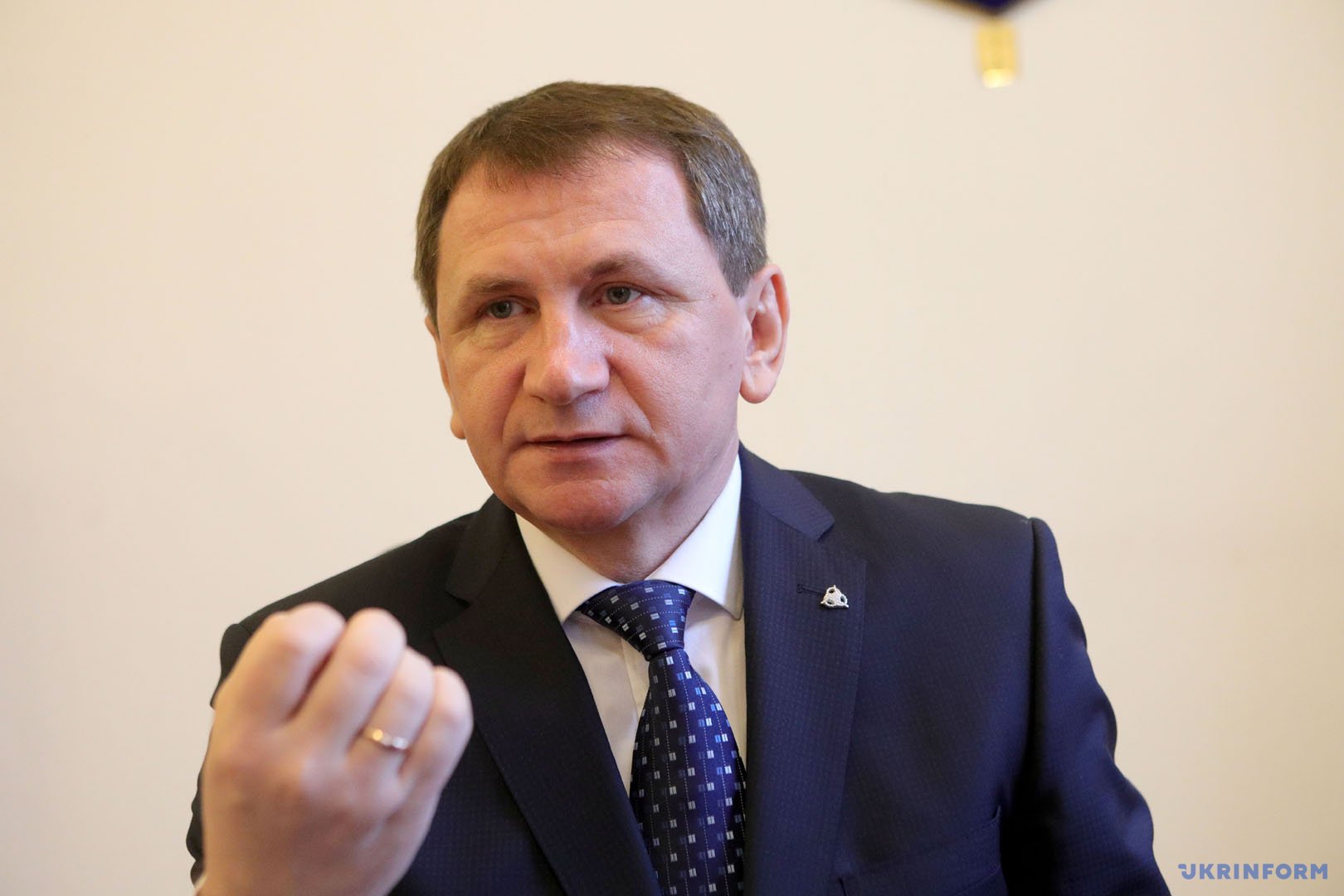 I see God's providence in the fact that I became not only an officer, as I wanted, but also a judge. I think there is a great logic here. I had the ability to hold weapons, becoming a colonel of justice, but it seems to me that I have done much more and more important than I could have done if I were only an officer, and not a lawyer.
About teachers and leading figures
Chernihiv Law College played great importance in my life. This is a very good school.
At Kyiv Taras Shevchenko University, where I studied at the postgraduate study, I found myself with the leading figures of the science of law - Head of the Department of Justice at the Faculty of Law Mykhailo Mikheyenko. He was a judge of the first composition of the Constitutional Court of Ukraine. I can also say many warm words about Natalia Kuznetsova.
And again, in Kharkiv, I had great teachers, the lights of science – Yuriy Hroshevy, Vasyl Tatsiy, Viacheslav Komarov, Volodymyr Tykhy. They inoculated on me an extremely great love for law. For me, their humanity and openness are an example for imitation.
I thank all my teachers for this time. The essence of learning is not only in mastering a subject. It has a much greater moral philosophy.
About teaching activity
My teaching activity began in 2000. There was a period when I taught at six universities simultaneously in Vinnytsia. That is very difficult. Judicial work is extremely complex, requiring a lot of stress, moral, mental, and physical strength, but meetings with students to whom I wanted to convey what I felt and learned once from the leading figures were interesting and exciting.
It turned out so that part of my life is connected with Vinnytsia. This is the birthplace of my children. But in 2000 I moved to Kyiv to work in the Military Court of the Central Region. In the capital, I also continued my teaching at Taras Shevchenko National University of Kyiv, National Aviation University.
About the flag on Freedom Square
I can tell a lot about my student life. But if I generalize, this was a period when it was possible to communicate with friends, groupmates and colleagues for a long time and discuss the most difficult problems. My student life was in a difficult period - 1988-1994. This was just the time when the foundations were laid for the formation of the judiciary of the Soviet Union and then of independent Ukraine.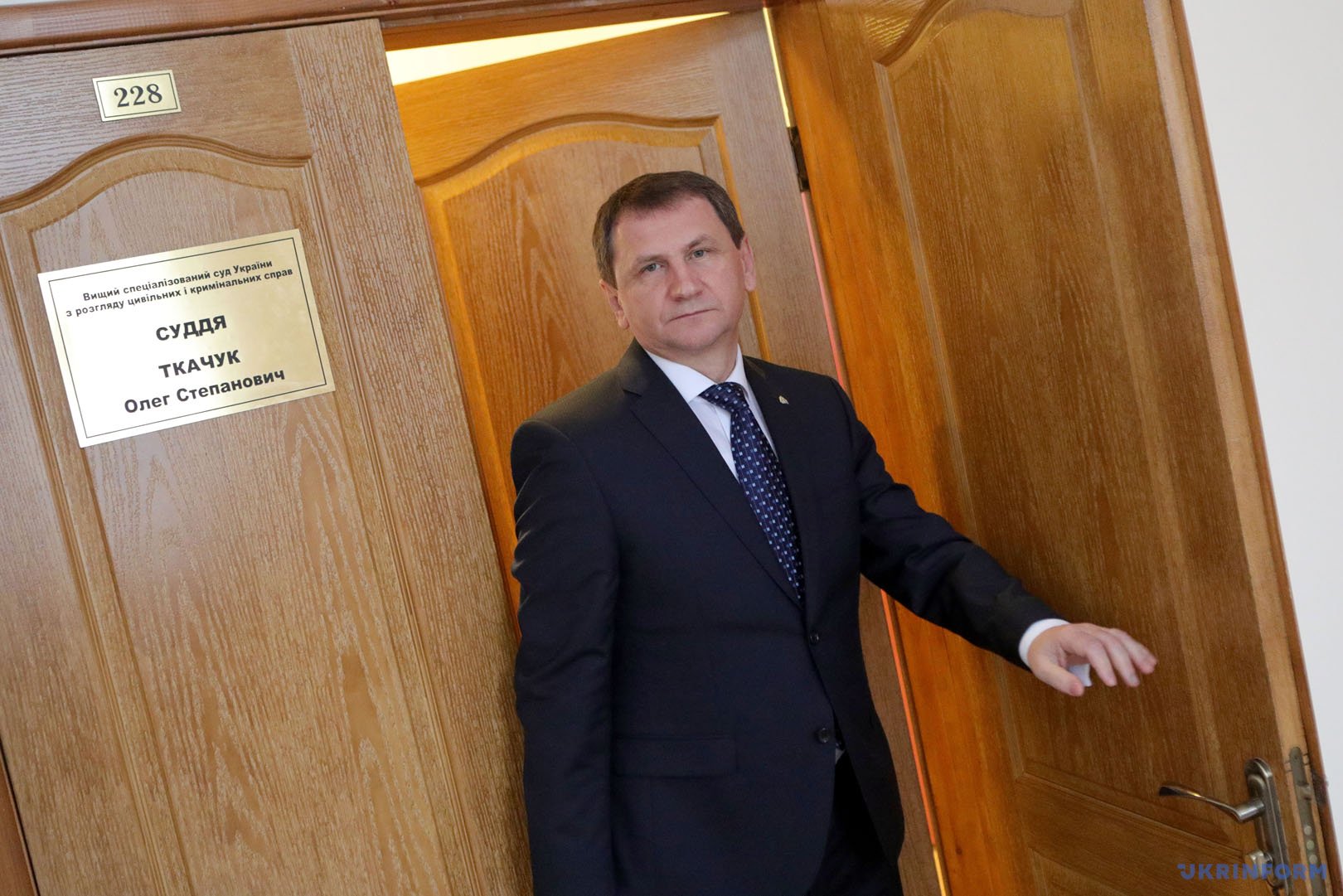 I remember when they brought a yellow-and-blue flag on the square in Kharkiv, which is now called Freedom Square. It was ours, Ukrainian, before the declaration of independence of Ukraine was proclaimed. I remember that day.
About well-remembered cases
As a rule, in the judges' panel we considered 30-50 cases a day. There are typical cases at each court session. The judge must correctly formulate his or her position and compare the rule of law or the justice of the court with those concepts that are shown to ordinary people as "good" and "evil." When you have a lot of experience and work a lot, then a significant part of cases is like on the scales.
Judges are people and should be guided not only by the dry norms of the law, otherwise they could be replaced by some kind of a robot or electronic machine.
There are cases when it is the judge who is required to apply not only the law, but also to use his or her soul, experience in the application of this law. And there were so many cases in my life. Unfortunately, I remember most of them.
At the beginning of my judge's career there was a criminal case when a man was accused of avoiding his military service duties, and this person was in combat duty. This was related to the protection of strategic missile objects. Apparently, everything is simple and obvious. And the law envisages a rather serious accountability.
The defendant told me that he was a villager and that he had five brothers and sisters at home. They have no father, and their mother abuses alcohol. Since there was winter, this guy had to get the house warm. So he left military service and went home by foot to chop firewood. When this case was considered, not only the defendant, but also, from time to time, the prosecutor, the lawyer and judges had teardrops on their eyes and they covered their faces with papers. We acquitted this guy.
About a year ago, we decided how to deal with a child who was left without parental care. The situation is not very simple. During a quarrel the couple caused each other bodily injuries incompatible with life. The child became an orphan and we had to decide who should take care of the kid – the husband's parents or the wife's parents. This was an extremely important case for us, we had to weigh everything. And we did so.
An unforgettable trace was left by the criminal case about the Sknyliv air show disaster, when 77 people were killed and hundreds were injured as a result of an unsuccessful airs how at the Sknyliv airfield in Lviv in 2002. My colleagues and I considered this case in Lviv for eight months. There were 700 victims, and we had to listen to each of them and understand their feelings in order to choose the measure of restraint for defendants and determine fair compensation for material and moral suffering caused. In fact, the judges experienced this tragedy and what happened at the Sknyliv airfield, together with the victims.
About hobbies and free time
I have no spare time. I treat my work as creativity. This is my hobby. I do not know if I can call work a love, but it's a big part of my life that I love. In the weekends, I try to improve myself somehow. I read fiction and draw a little. Drawing inspires reflection.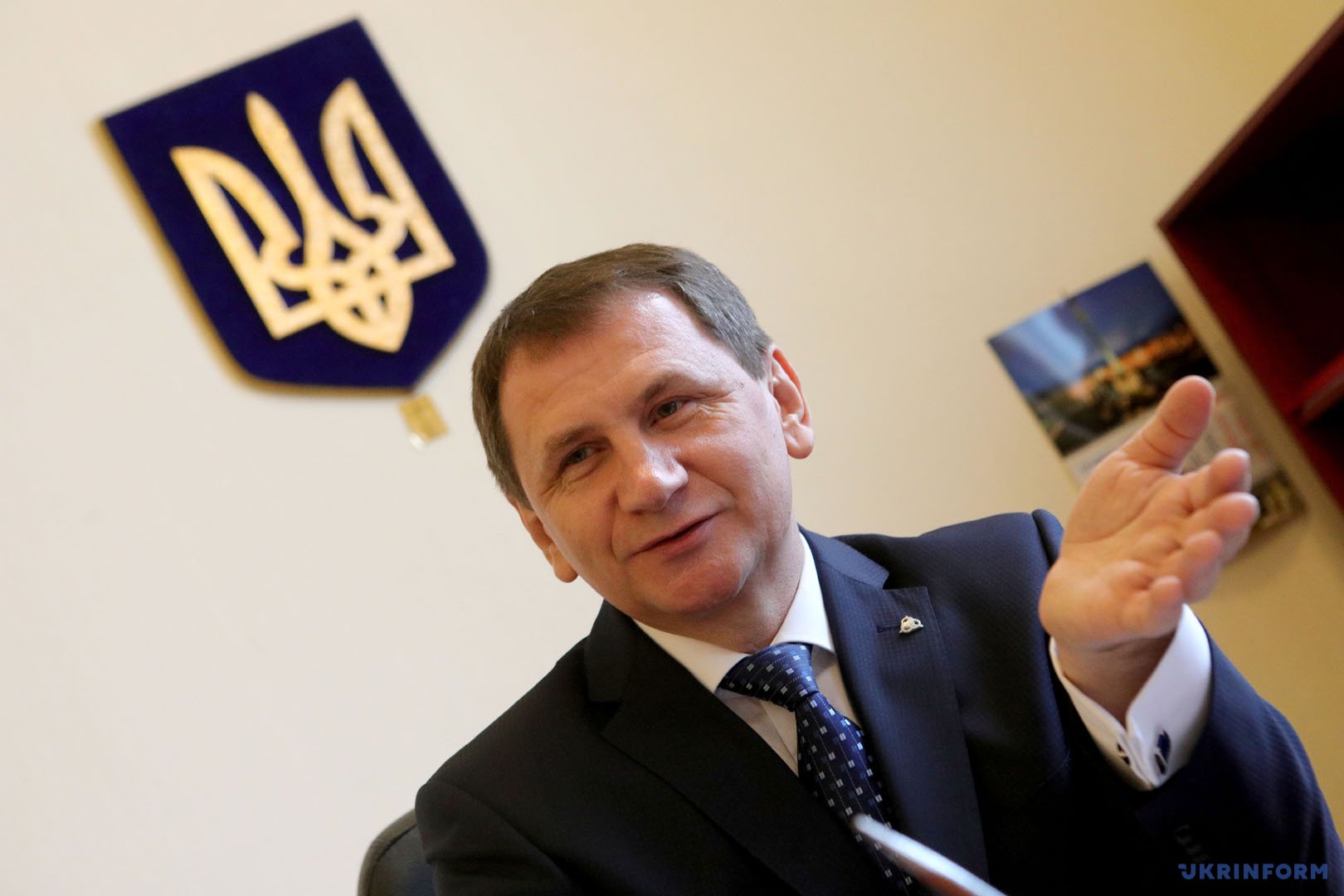 I love my job. I consider it socially useful. At the age of 15, I began to study law. Now I'm a bit older, and I continue to study it for 35 years. And this is not because I do not know it, but because I like it. I write scientific papers and attend conferences. I communicate with my colleagues. Sometimes my mom asked me why a person lives in the world. Then I could not answer this question. She said that a person lives for beauty. I think that the task of every person is to bring some beauty to this world and fulfill a task about which they do not even think.
About perception of social mood
It seems to me that the global task of a judge is to perceive the surrounding social mood. There can be different problems in judicial activity. Some of them are due to the fact that each of the lawyers reads the law in his or her own way. In a team, it is important that you can take a different position, evaluate it, and in some cases you need to listen to it. Maybe it's correct.
For example, people who previously did not work in the legal profession came to the new Supreme Court, and now it will be necessary to make decisions collectively, not solely.
About the decision to participate in the competition
In 2010, I applied for election as a judge of the High Specialized Court of Ukraine for Civil and Criminal Cases. At that time, it was a cassation court, which in fact replaced the Supreme Court with regard to the consideration of civil and criminal cases. Why and how this court was created is a theoretical and scientific problem, which can be discussed for a long time. But the main thrust of the 2010 reform, as I now see and consider as a legitimate step of the legislator, was the creation of a court that can efficiently, quickly and qualitatively solve tens of thousands of cases that stayed in Ukraine's courts at that time.
My colleagues and I wrote a lot about how to apply the case consideration procedure. They worked on it for about five years.
Then I took a creative vacation and began to work on a scientific work entitled "Problems of the implementation of the judiciary in the civil justice of Ukraine" where I wrote about many issues of judicial activity that are currently being discussed in connection with judicial reform. The problems of insufficient effectiveness of the judicial process are obvious to many people, but the task is to find ways to overcome negative phenomena.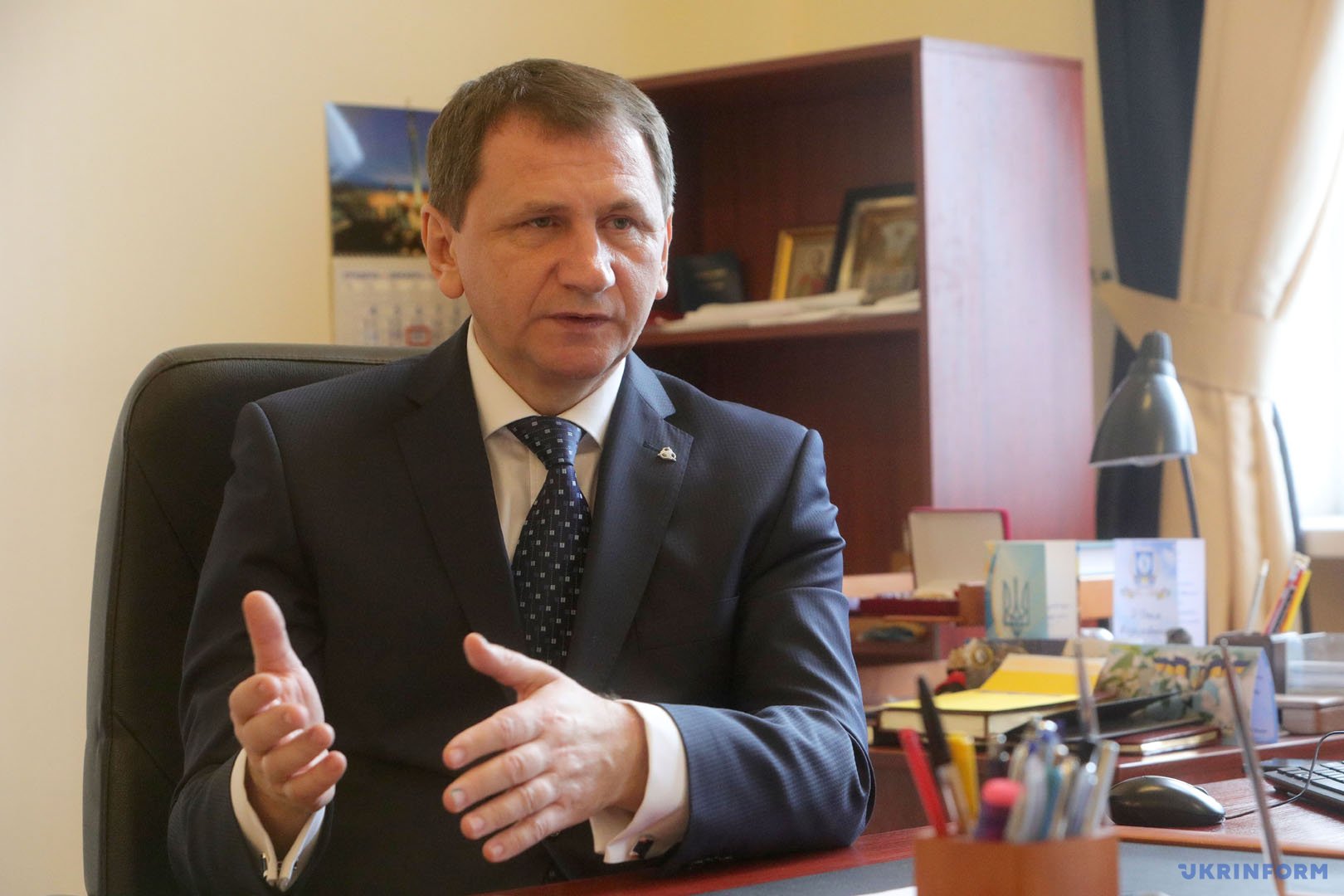 I understood for myself that I can realize these issues, tasks, I see the current practice and I know what it should be like. This topic is close to me. And when the question was raised about the need to hold the competition and reformat high courts into the cassation court, of course, I thought that I was obliged to take part in the competition and I should work in the Supreme Court in the same way I worked before it in the cassation civil court. The Supreme Court now has somewhat different name, other functions and mechanisms. I thought that the ideas and experience that I have to use in a new judicial body are important to me.
About the competition
Of course, a competition to the Supreme Court is a positive event, especially since it never happened before. It is good that this could happen so openly, that there was and there is an opportunity for people to get to the Supreme Court through a competition. I believe that persons who wish to become a judge of the Supreme Court or to serve as judges must pass this competition.
As for the procedure itself, it is too long. I think this can be called the main disadvantage of the competition to the Supreme Court. It constantly kept me in tension. But I hope that the future competitions will be held in shorter terms.
About his role in the Supreme Court
I think that my main role in the Supreme Court is most likely the formation of a single legal practice. I think that when all cassation courts that are part of the Supreme Court adopt identical decisions on all legal issues, we, first and foremost, will have a smaller number of appeals to the court, and, secondly, the court practice in appellate courts will be more understandable and predictable not only for lawyers, but also for those citizens who, even without legal education, are looking for the truth in the courts.
My main task is ensure that we, judges and, first of all, judges of the Grand Chamber of the Supreme Court, to which I have been elected by my colleagues, could manage to make this judicial practice single, understandable and predictable. Judicial decisions must be perceived by people as the summit of justice, as the will of a just law. However, for this purpose, the decisions themselves should be the same.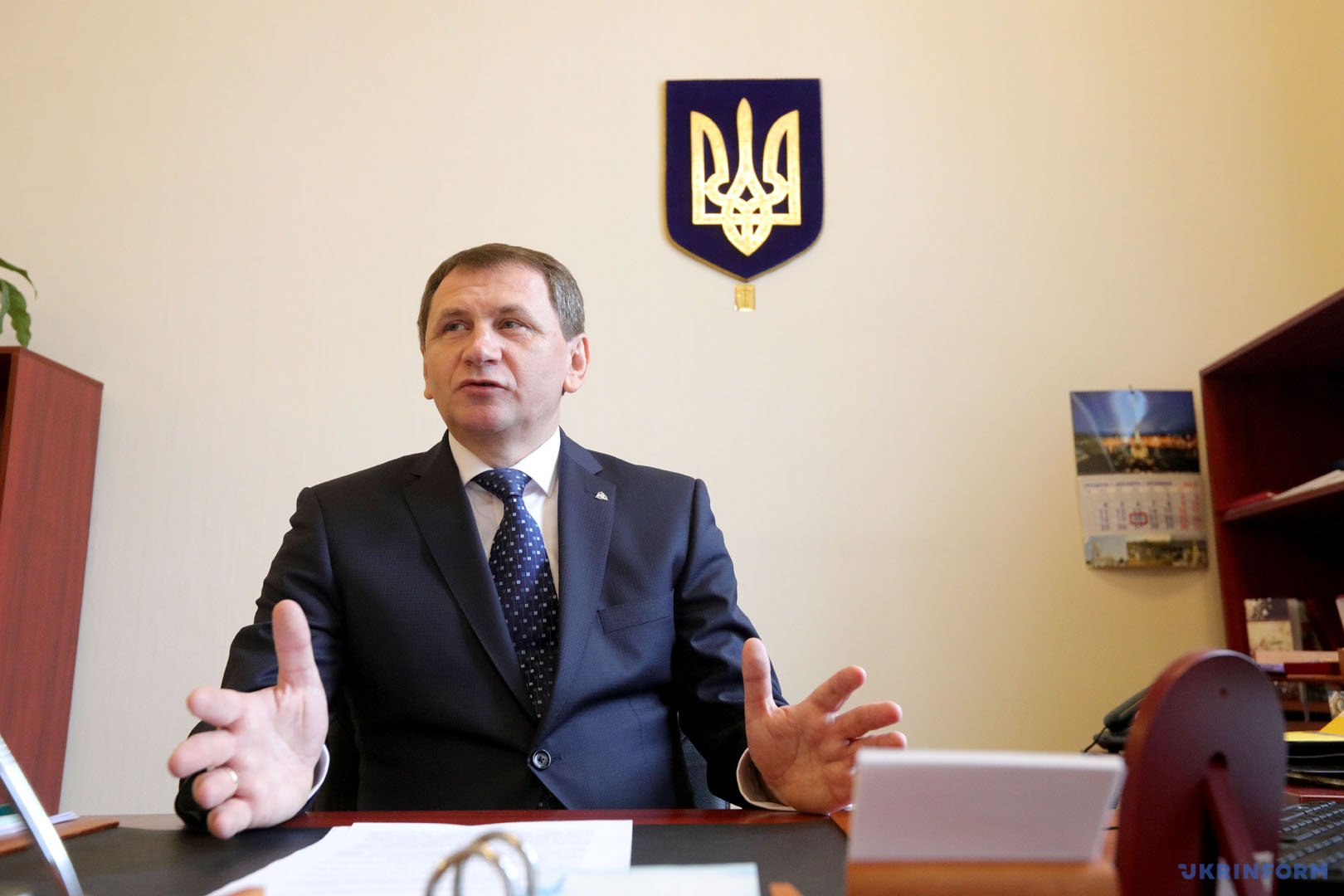 I believe that the task of the court is to demonstrate its human essence. There is no inhuman judgment. There is a God's court and a court that operates in the country. And this court consists of citizens who have a father and mother. Judges must report not only to society in general, but also to each citizen, before their parents.
I would like this reform, or rather, evolution, to never end. When communicating with people who came from outside the judicial system, I am pleased that I see great potential that they want, can and already work. They see other problems in the law - theoretical, practical. Their opinion is extremely important, it is new.
Yulia Haidina, Kyiv