Oleksandra Yanovska
New Faces of the Supreme Court of Ukraine
29.11.2017 17:49
Stories about those who will put on a judge gown of the higher authority of the judicial branch of government for the first time.
Ukrinform continues the project, which acquaints Ukrainians with the new faces of the Supreme Court of Ukraine, tells about those who will wear judge gowns for the first time, and who came to the country's higher judicial body from scientific and educational institutions, from the bar and other spheres of social activity.
When, at the last stage of selection for a new Supreme Court, the High Council of Justice postponed the appointment of Oleksandra Yanovska, hundreds of letters came in her support from her colleagues, and a separate letter came from the Association of Lawyers of Ukraine. That is, the professional environment had no doubt that she had to become a new face of the Supreme Court, the highest judicial institution in the country.
Her professional activity is a confirmation. Professor of the Department of Justice at the Taras Shevchenko National University of Kyiv, Doctor of Law, Professor, Lawyer, Judge ad hoc of the European Court of Human Rights, National Expert of the Council of Europe in Ukraine... And this list can be continued.
Ukrinform learned in a conversation with Oleksandra Yanovska whether she believed that with such professional achievements she could honestly pass the competition and why the new servants of the Supreme Court will be able to bring changes in the judicial system.
About a feeling of responsibility and participation in the competition
I feel how complicated will be the cause to which I agreed, and I feel my degree of responsibility. In fact, I absolutely did not believe that this competition would be honest, but I filed documents, because I thought it would be wrong not to take the chance. After all, for so many years I criticized and constantly said at lectures what is not working in the country the way we need, and why. Therefore, when they announced this competition and allowed scientists and lawyers to take part in it, I thought that I would not want them to talk about me that there was a chance to change something, but she did not even try.
My decision was also influenced by the fact that when I was a member of the competition commission on selecting the NABU director, I regretted that many professionals whom I knew personally did not participate in this competition. They said something like I did from the beginning - that it would be completely nontransparent. Then I thought - why did they not take part in the competition, because they had all the chances to pass? Therefore, I decided to take the initiative. "If not me, then who? If not now, then when? If I am only for myself, then who am I?" This statement has become an internal discovery for me.
About first emotions after the results of the competition
When I first saw the results of the test (they were anonymous, all had their own code), then, frankly, I had tears in my eyes, because I got the highest score among candidates for a criminal court - 84, and there were 177 applicants!
At that moment, I thought: is it possible? Can something really be honest in our country? I will say frankly - this stage was most likely the most objective and most transparent, there was no opportunity to intervene in the process, and the results were announced very quickly. The following steps, in my opinion, were a bit more closed, but at that moment I thought that maybe something would come out of it.
About the main mission of the Supreme Court
I am not inclined to think that the new Supreme Court can fulfill its main mission in full - I mean the return of trust in the judicial system. The Supreme Court is the highest judicial body, which receives a small percentage - from 1% to 5% of all cases, so not everyone will be able to feel the changes.
However, it is very important for the Supreme Court to set a rather high bar for all courts in order to show an example not so much directly to participants in the processes, but to lower courts, so that every person who comes to any court could feel that something has changed. This can only be done by your own example when trial judges and judges of appeal will see concrete changes, new demands, a new style of communication and behavior of judges of the Supreme Court, and they will follow it.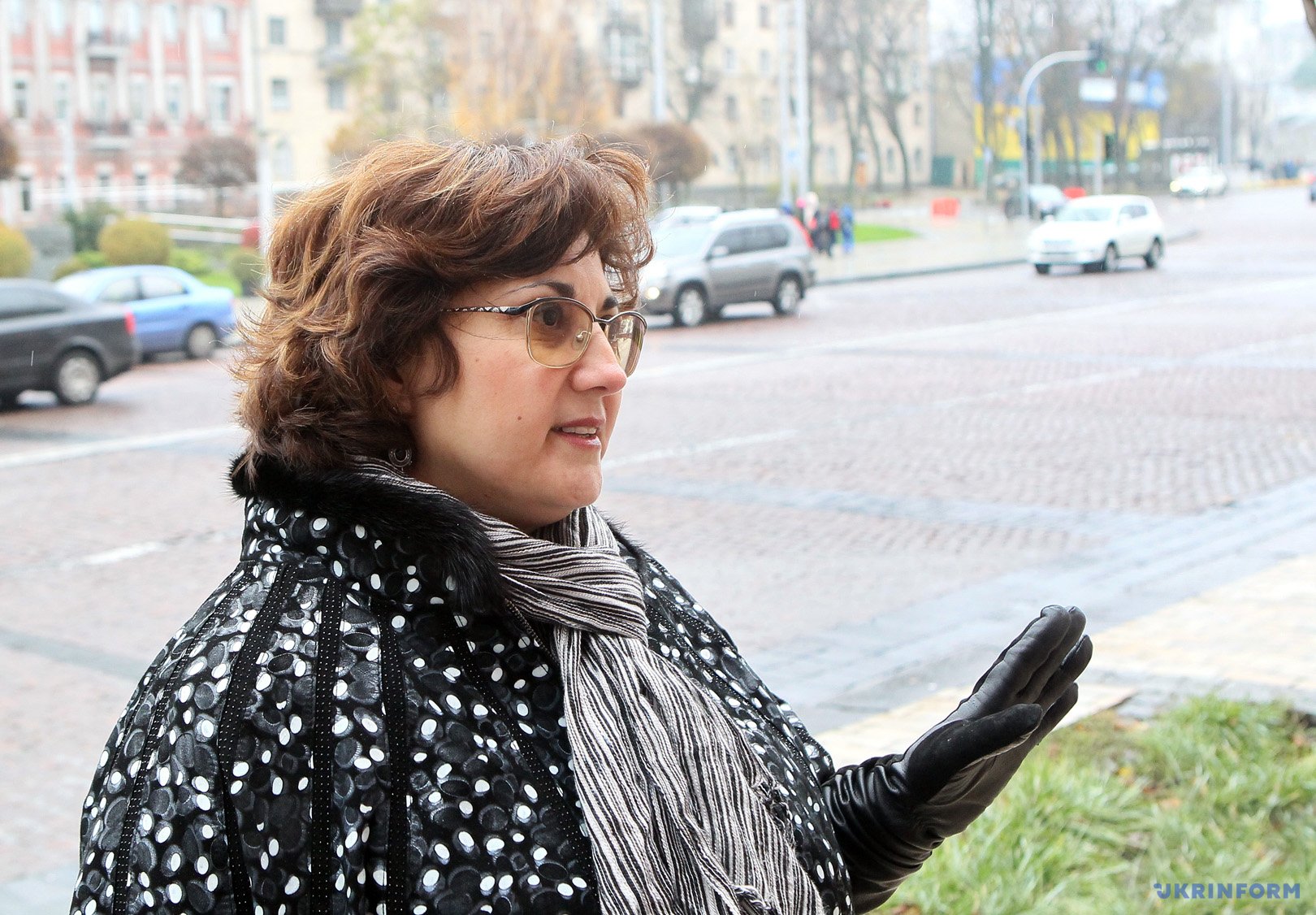 About the first changes
Many judges of the new Supreme Court believe that one of the first steps should be the introduction of a new structure of a court decision. In my opinion, this will be the first and most visible result of the changes. It would be desirable, of course, that this happened as soon as possible, but it is unlikely that we will make a decision this year. However, next year, I think it will become visible from the very first cases that we will hear.
About a significant place in Kyiv
For me, this is Sofiyska Square, because Kyiv City Court was located there, and I visited it when I was only 16 (now Kyiv Regional Court of Appeal is located there). I still remember how my knees were shaking, how I worried, because the court for me was like a temple of justice, and judges seemed almost gods. I dreamed of being a lawyer from school years, and I came there to work as a secretary, and although I formally belonged to the Presidium of the Kyiv City Bar Association, I worked in Kyiv City Court. I was often engaged as a secretary in court sessions, or even sent to a detention center to get acquainted with the defendant case materials. It was here that I was enthralled by the litigation, because in the city court they heard very complicated cases of especially grave crimes, and besides, good lawyers and prosecutors were working there at that time.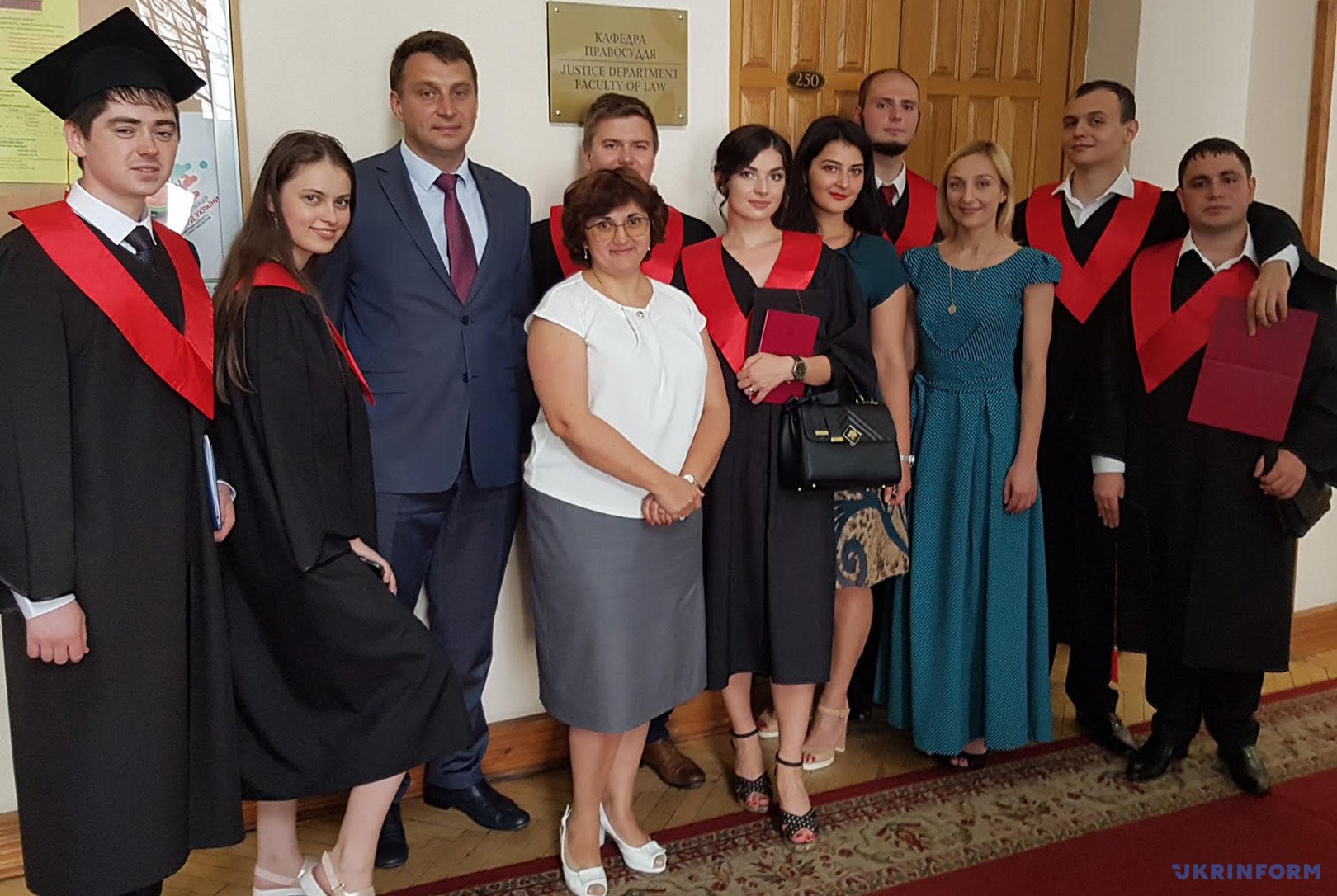 About admiration for criminal law
Apparently, this is in the blood, because my grandfather, Lev Kagan, was a famous lawyer precisely in criminal cases and even headed the forensic section of the Kyiv Bar Association. And the first law book I read was "Legal Medicine," and I, a ten-year-old girl, liked it a lot for some reason. When I got to the city court, the first and most interesting things that I was engaged in were criminal ones - murders with burdensome circumstances, large-scale theft, rape of minors... Initially, it shocked me, because there is a lot of sorrow in the courts, but later I saw the other side - those extraordinary human emotions experienced by someone accused of something that helps you get out of custody or get a fair decision. It is not possible to convey it.
I really like the movie "Philadelphia," and when I read a special course "Competitive and Criminal Law" for students, then I definitely need to show one of the pieces of this film in the first lesson. The main protagonist in the film, when asked why he likes law, answers: "I think the thing I love the most is that every once in a while, not that often, but occasionally you get to be part of justice being done. It's really quite a thrill when that happens." It really happens, unfortunately, from time to time, and probably, cannot happen constantly. However, perhaps in this post, I will be able to feel these moments of triumph of justice more often, because to some degree it will depend on me.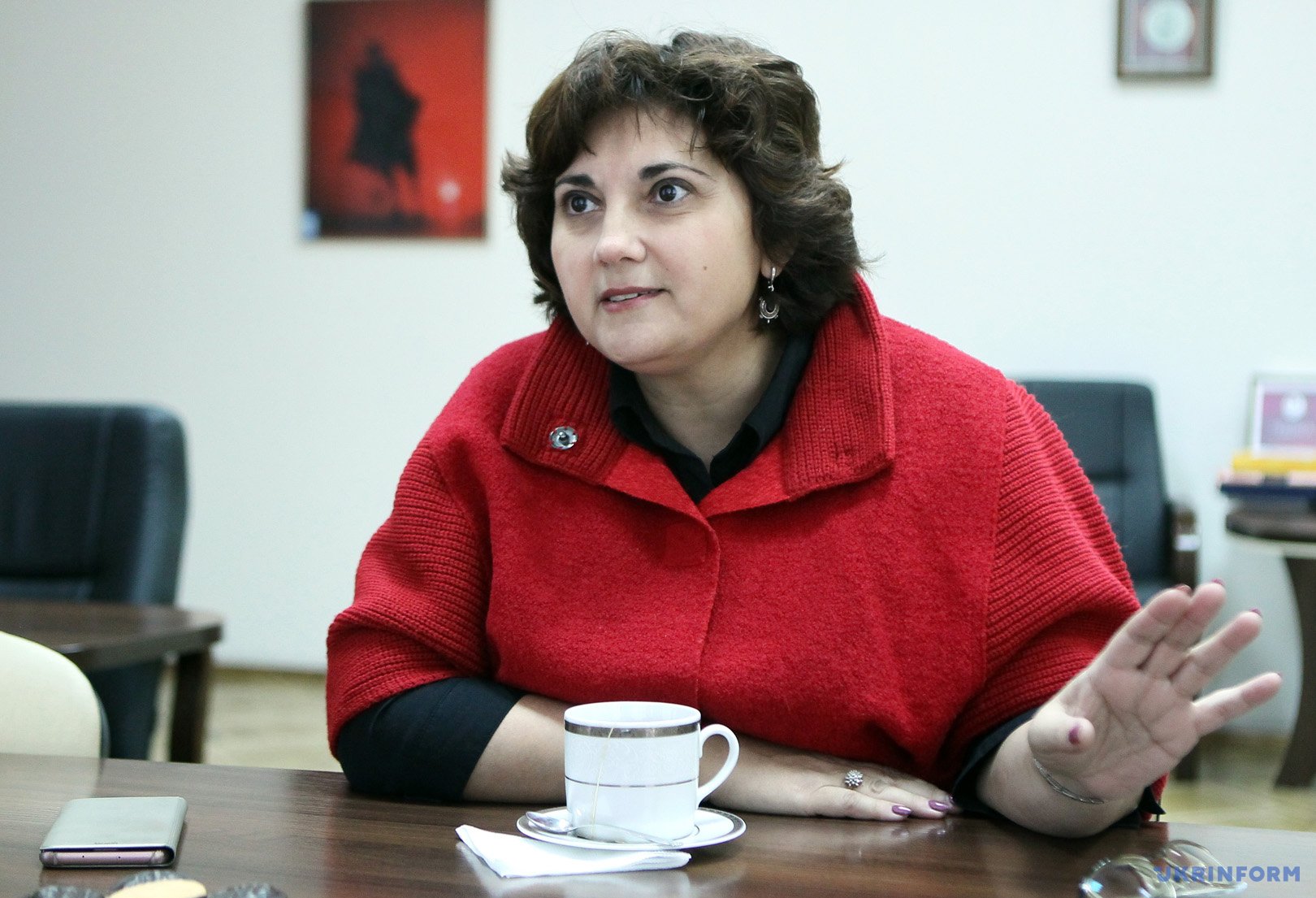 About the student years and return to university as a teacher
I entered the university only for the second year. Frankly speaking, it was such a golden dream for me - to study at the University of Shevchenko - when I finally sat in an audience where there were still black old desks, I felt an absolutely happy person. I studied well, and each subject seemed extremely interesting. I was taught by unique people, for example, Mykhailo Makarovych Mykheyenko, who later became the scientific leader of my PhD thesis. He was a very progressive man for his time and is considered to be an ideologue and founder of evidence-based law in Ukraine. I am very grateful to him for having taught me, as they say, to think a little bit more broadly.
In general, I remember very warmly my alma mater and the fact that I began to work here as a professor in 2012... I went to this university not as a student, a receiver of a scientific degree, a participant in a roundtable meeting, but as a professor. It was such an honor for me that every time when I entered the department I said: "How lucky I am that I work here." My colleagues even joked about this and said that I was too sentimental.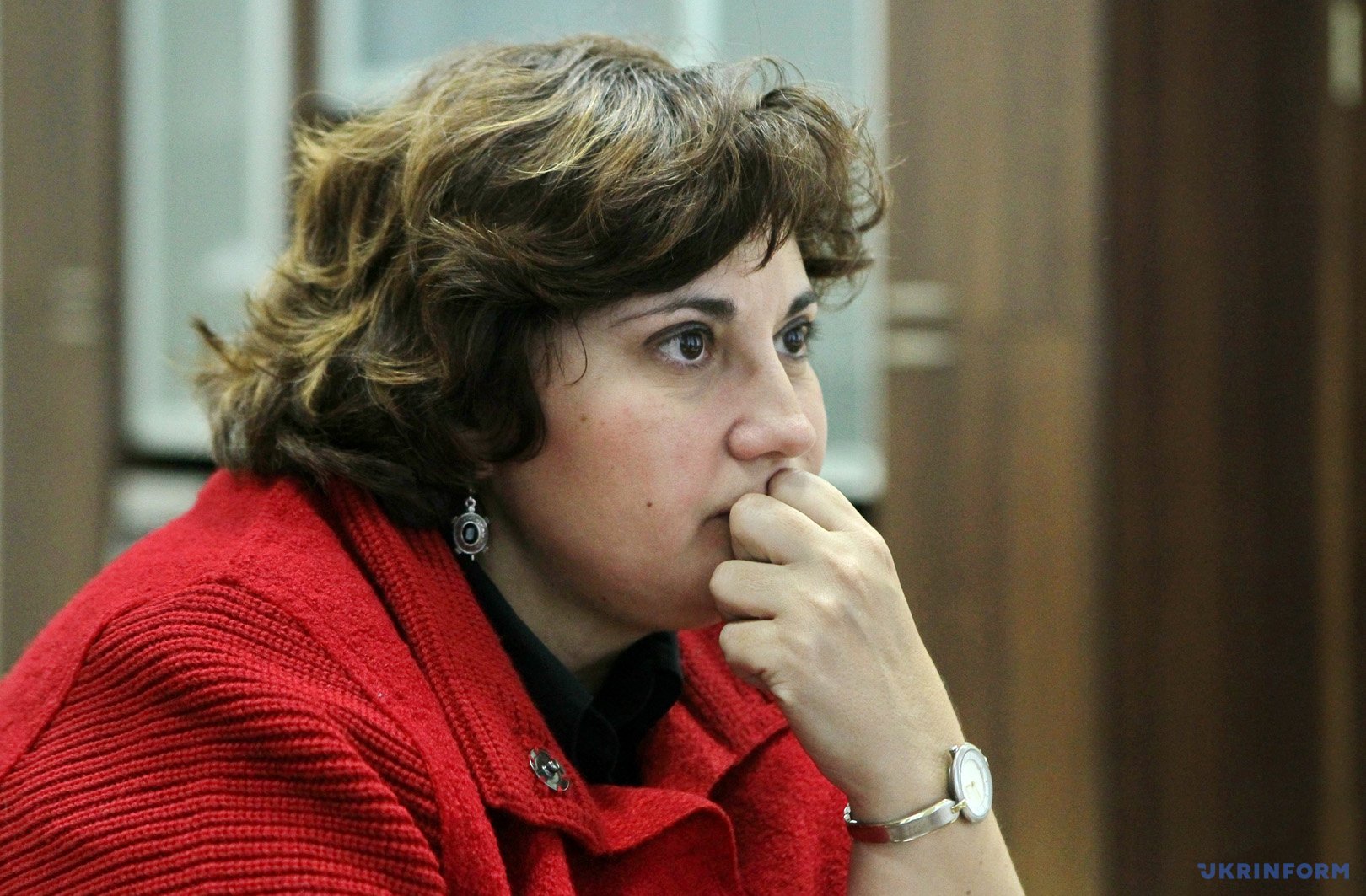 About the main message for students
When I first meet students, I begin with the fact that the criminal process is always an emergency situation that can occur in the life of any person. The criminal process does not tolerate unprofessionalism. It builds on details, nuances, and understanding of this great amount of nuances. If you do not understand this, you should never become a professional. And the cost is very high, because it is human life, freedom and health. I always explain that the criminal process is always a competition in a good sense, and in a bad sense, it is sometimes a war. Therefore, it is necessary to be morally ready for a conflict laid in any process, and especially in the criminal process, because here the conflict gets the highest severity.
A strong point that will not help retreat
Probably I was persistent enough in everything I did. The fact that I came to the Supreme Court, to a large extent, is the merit of my perseverance. Very high hopes and a very big job are ahead. Here it is impossible to give up, and there will be many reasons for this - - from small technical-organizational to global, conceptual. Whatever happens, we simply do not have the right to give up.
When, at the last stage before my appointment, there was a delay in considering my candidacy, many letters came from lawyers came in my support. It was a real shock to me, but it was extremely enjoyable! So how can I retreat when something goes wrong?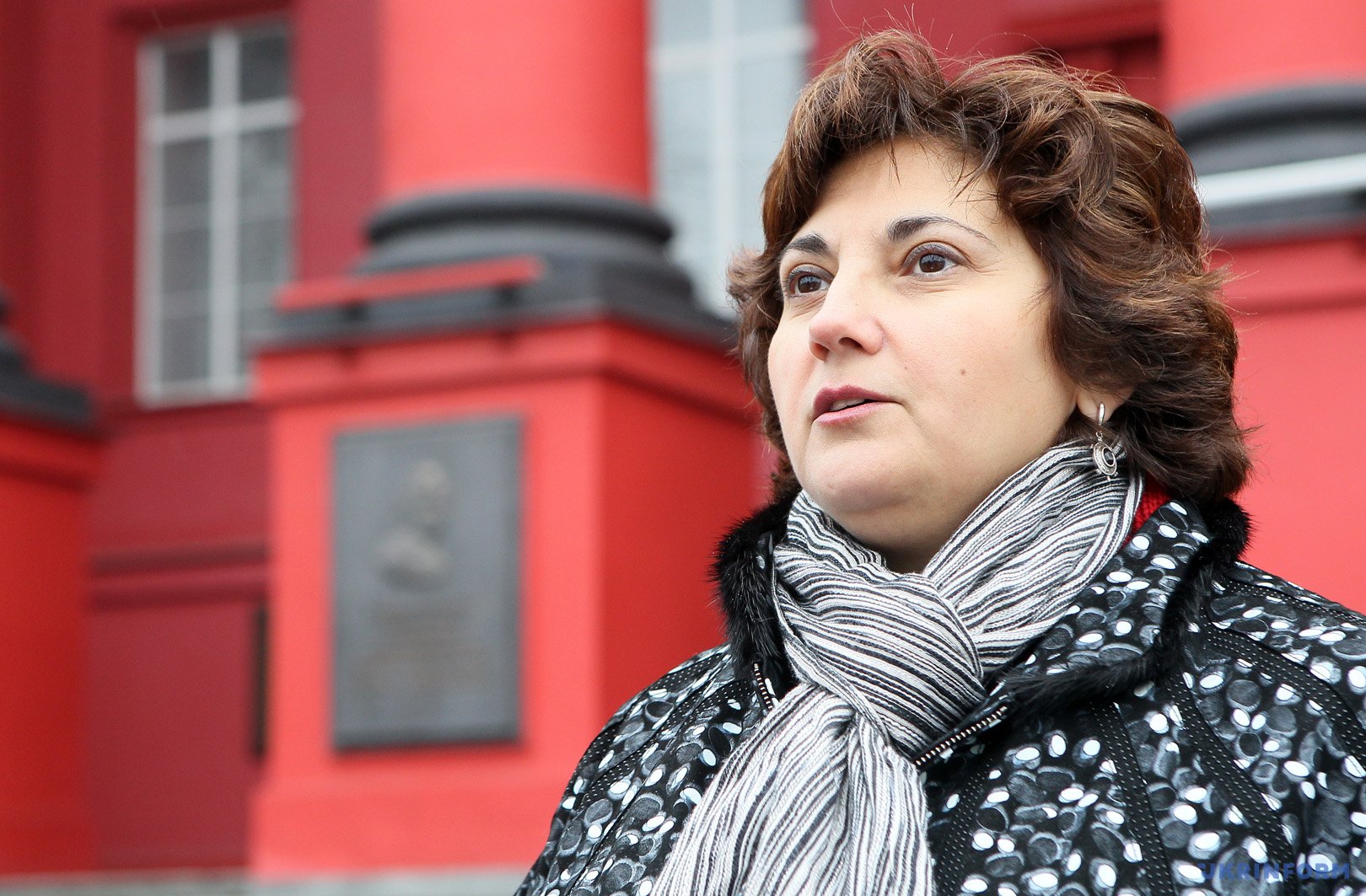 About guarantees that new judges of the Supreme Court will bring about changes
There can be no guarantees here. Our judgements will show everything. But I can say that I am absolutely delighted with the level of intelligence, initiative and enthusiasm of these people in the future and the level of their belief in the fact that we can change some established traditions (in the bad sense of the word). These people are also full of perseverance. That is, the desire for changes, the desire to make your own efforts for these changes, the absence of fear to do or say anything contrary to the mythical leadership, are a guarantee of this.
About the right of a judge to his own position
It always seemed to me that judges were very afraid of expressing their own position. It was extremely irritating to me as a lawyer and a scientist. I was extremely proud that I can do it and that nothing holds me back. However, unfortunately, recently it has also become a problem in lawyer's activity. Today, I understand that the new post imposes on me a large number of restrictions on this right to freedom of speech, which I really appreciate, because I believe that this is one of the basic human rights. But I am categorically against these restrictions going far beyond the limits. It is obvious that the judge cannot talk about the case he or she is considering. It is obvious that one cannot criticize the position of other judges, other judgments, but the judge has the right and should express his opinion regarding some legal problems, the necessity and urgency of some normative changes, problems in the organization of the judicial system, the activity of judges, their status. I think that today I do not see any factors that may be fundamental to me and that can restrict me. That is, I reserve, nevertheless, this right in a broad sense - it is very important to me.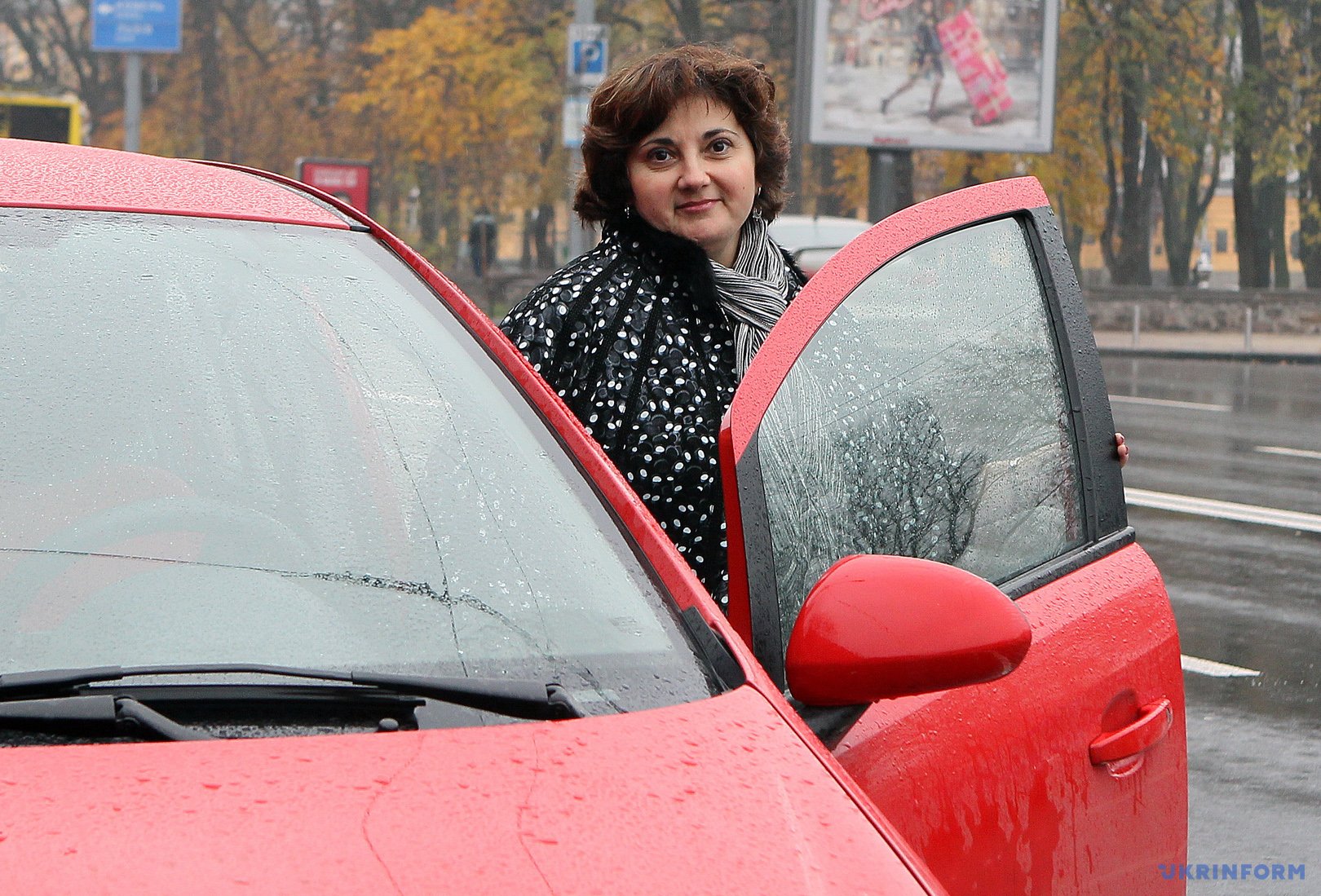 About the need for clarity of decisions of the Supreme Court
In the School of Judges, where I am lecturing, I pay a lot of attention to the practice of the European Court of Human Rights. We have to move in this direction, and the judgements of the Supreme Court should be similar to the judgements of the European Court. I mean structuring, the level of argumentation, the comprehensiveness of the language of presentation. When I read the rulings of the Higher Specialized Court, the Supreme Court, then even I, a specialist, could not understand the judge's conclusion from the first reading. Of course, I can build a logical chain, thinking a little bit, but as a consumer of this ruling, I do not have to do this. This is the task of the judge to write so that the logic of the decision can be understood.
About the case that I still remember
In most cases that I considered as a lawyer, my defendants were either released from custody, or were given a suspended sentence, or had their punishment mitigated. But there was one loss that I still remember. A 19-year-old boy was accused of causing severe bodily injuries. The circumstances were the following: late at night, at 11 o'clock, he was walking on the street along with a ten-year boy when two strong men (they turned out to be 16 years old) came up to him, asking whether he is allowed to walk in the area. One of them picked up a steel bar from the ground and threatened my client. He snatched it from his hands and hit the attacker in the head. The attacker's friend immediately escaped, and my client sent a young boy to ask for help, calling an ambulance and police.
At first glance, it is a classic situation from the textbook on criminal law. Of course, the version of "victims" was the opposite – they said that my client, who was going with a child, was the first to attack them. After delivering a speech in court, I say that it is not even exceeding the limits, but the necessary defense, and of course the defendant needs to be justified - the judge sentences my client to four years in prison. Moreover, the court substantiated that it trusted only the testimony of the victims. To say that I was shocked is not to say anything. When I subsequently asked the judge in person that I, a young specialist, would not do that, I was shocked by the answer. The point is that my client lived in an informal marriage with a woman older than him - the mother of the ten-year-old boy. And the judge answered me: "I decided so, because your client, when he lives with such an adult woman, is also adult and must understand what he is doing." At that moment, I realized that a judge is a person who, in every case, passes any proof through his or her own experience, perhaps through his or her own complexes, and the court's decision is a subjective perception of circumstances.
About humor in court processes
From my lawyer's experience, there was often a place for humor during the consideration of cases, along with something serious, sad or tragic. Once, when I worked in court, such a story happened. The judge comes in, the secretary, as always, stands up and solemnly says: "All rise. The court is now in session." Suddenly, the judge goes to the table and falls to the ground. The secretary is not confused and says: "All sit down. The court has fallen!"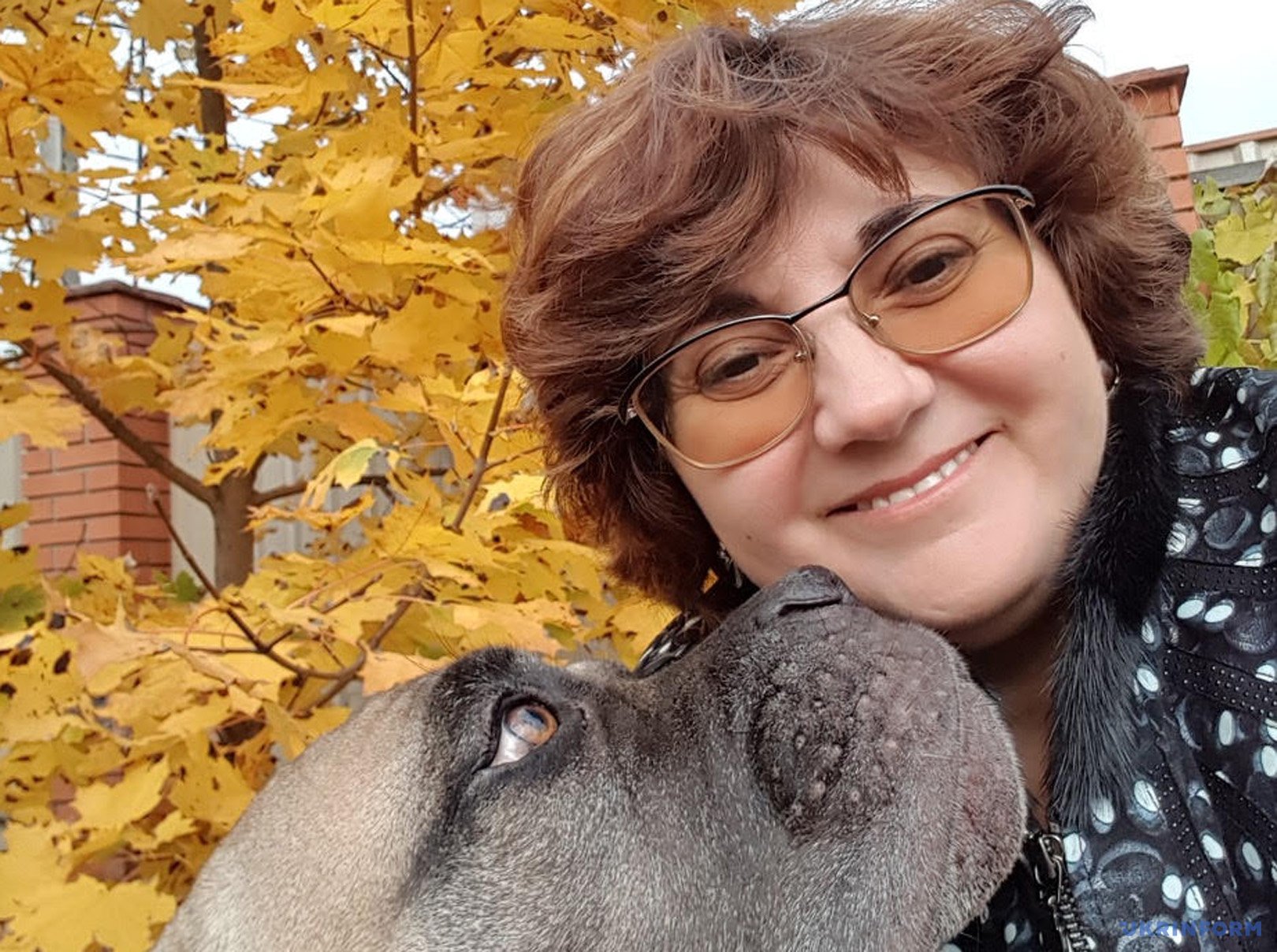 About the family and a pet
I am married, have a daughter and a son. The son is already a student, and the daughter is still in school.
I love dogs, especially large Mastiffs. I think this is because they are very loyal. Before that, my husband and I had a German Shepherd, but I like Mastiffs more - it's a dog that has its own dignity.
Yulia Horban, Kyiv