Oleksandr P., Ukrainian guest worker
We were treated like cattle at the construction of the Rostov-Arena
07.09.2017 12:15 3745
The fact that Ukrainian migrant workers disappear in Russia has become known not today. The fact that they actually become hostages and can be sent to prison is also known to diplomats and law enforcement agencies. Ukrinform, referring to experts, reported last year that thousands of Ukrainians are already imprisoned in Russia. Russian recruiting points are at railway stations, FSB officers are recruiting people, planting drugs at the border, and then they set the condition: either you "beat the Khokhols" in the Donbas or do repairs.
The detention of activist Pavlo Hryb and statements by officials only confirm the abovementioned. We have recently managed to meet with a man, a native of Amvrosiyivka in Donetsk region, who worked for half a year at the construction of the Rostov-Arena, a sports stadium for 45,000 spectators that will host 2018 World Cup matches in Russia.
Behavior, pronunciation, details and, in fact, how Oleksandr came to us did not question his story. But he categorically refused to be photographed, because he was afraid of his life and the life of his family. However, despite anonymity, we decided to publish an interview with him. We just believe that these data must reach the families of migrant workers who stay in Russia. And when they decide to continue cooperation with Russia, they should accurately weigh personal risks and ask themselves if it is worth doing so? During the preparation of the interview, we had to delete the direct quotes of Russian foremen, since they mostly use abusive language.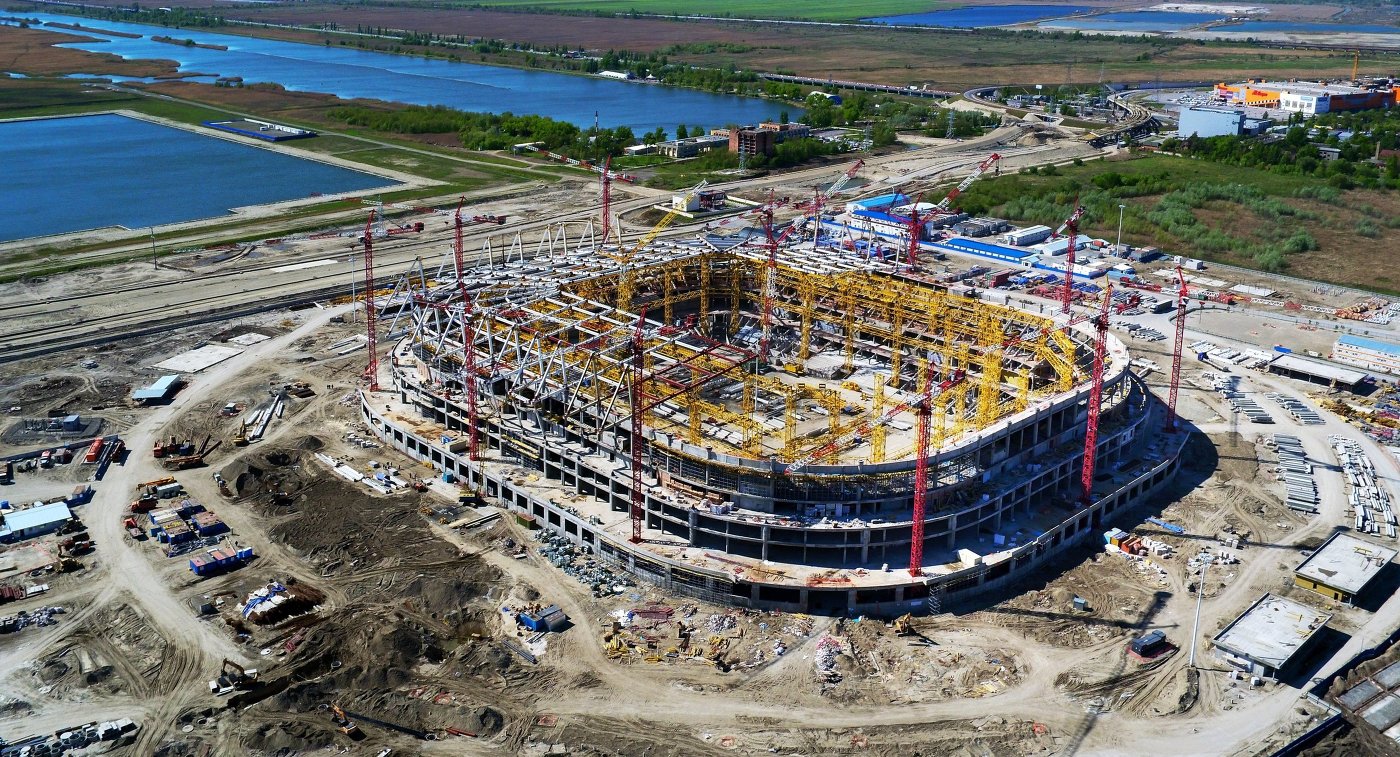 Q: Oleksandr, how did you get to this object in Russia?
A: I didn't have a job. We live in Amvrosiyivka. I went there in January and returned in July. I returned, because they didn't pay. They promised a salary of 35,000 rubles (about $610), but in fact it was twice lower. I had to wring the salary out of them, with scandals, disturbances. I literally squeezed my salary out of them. And the delays have already begun from the second month of work. We lived in a hostel there. The door to the room could be knocked out with a finger. We left at about 07.00 and arrived late. We worked in the future locker rooms, showers for football players. We placed putty on the walls and carried cement. We carried reinforcing bars, threw out garbage, and were engaged in auxiliary works.
Q: And how did you find this job?
A: Well, I searched the Internet. There are many announcements about work in Russia. I chose one where I didn't have to call, but there was only an email address. I created a mailbox and wrote to them, and they responded very quickly. Next morning I already had a confirmation of the offer: "Of course, you can come, people are needed." I borrowed money from my parents and left. I arrived there, found an address in Rostov. There were already people who were waiting too. We signed a document, an agreement that we work voluntarily. We were taken by bus to settle. Not far from Rostov there was a village called Krasny Sad.
There were three of us. The Russians mostly used abusive language when they spoke with us. I'm an ordinary person, but I have never heard so many bad words, even from drunk loaders at a cement plant in Amvrosiyivka. They believed that we were working cheaply, reducing the price for them. Moreover, nobody regretted that you are from the war-torn Donbas. "Why the fuck have you come here? Go back to your 'DNR,' to your Ukraine," they said.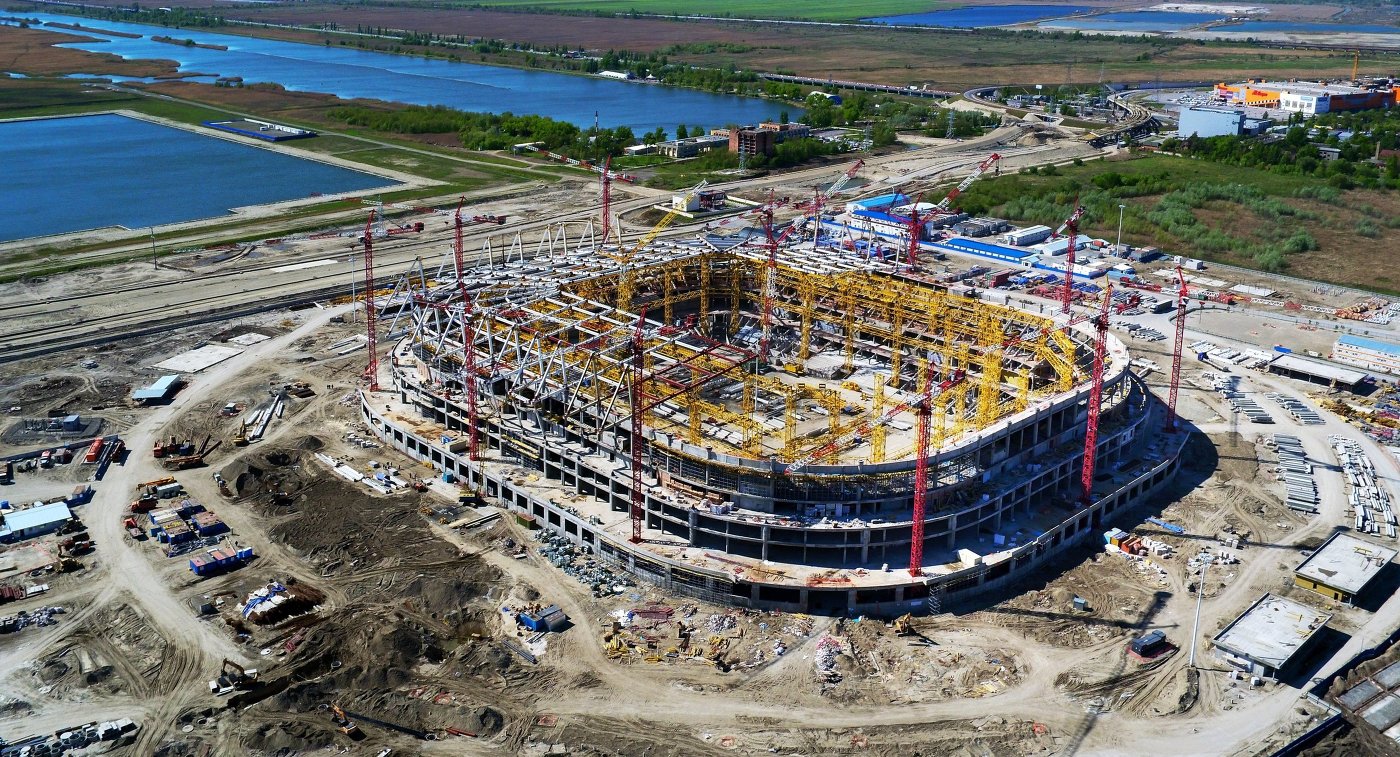 Q: Oleksandr, Russian media have recently reported that the new stadium in Rostov-on-Don could not withstand the rain. The photos depicting wet ceiling and puddles on the floor appeared on social networks. Do you know anything about this?
A: It's true. There's water in the locker rooms after heavy rain. We were forced to dry them out. We put up air heaters for several days in the summer. There was a smell of dampness, everything was wet. And this is a new building.
And it's not strange. I have no doubt that they are stealing as they did in Soviet times. I have seen many times at the end of the working day how a GAZelle van was coming in and loading the building materials a couple of times. When someone asked them where they were going, we were told that it was not our business, and we were not paid for asking questions. It was happening every night.
Q: Russian media reported that people often die at Russian facilities that will host the World Cup. Russian journalists wrote that five people died at the construction of a stadium in St. Petersburg. In the spring of 2016, there was a collapse of the ceiling of the second floor at Volgograd-Arena, as it could not withstand the weight of concrete. At that time there were no victims, but a month earlier when dismantling a panel formwork the panel itself fell, and a 21-year-old builder sustained a pelvic fracture. One worker got injured at the Rostov Arena, and there were also deaths at the Zenit Arena and the Volgograd Arena. In 2015, an eight-meter metal construction at the Volgograd Arena collapsed along with people who were seriously injured.
In general, human rights defenders counted 17 victims who died at the construction of future World Cup sites. Others say that injuries affect dozens of people. Do your impressions confirm this?
A: I can easily believe it. For example, we were not even given helmets. We worked without vests. One of our workers fell from a height and injured his leg. He argued with the foreman for a long time, demanding compensation. He was paid for medical treatment, and I didn't see him any longer.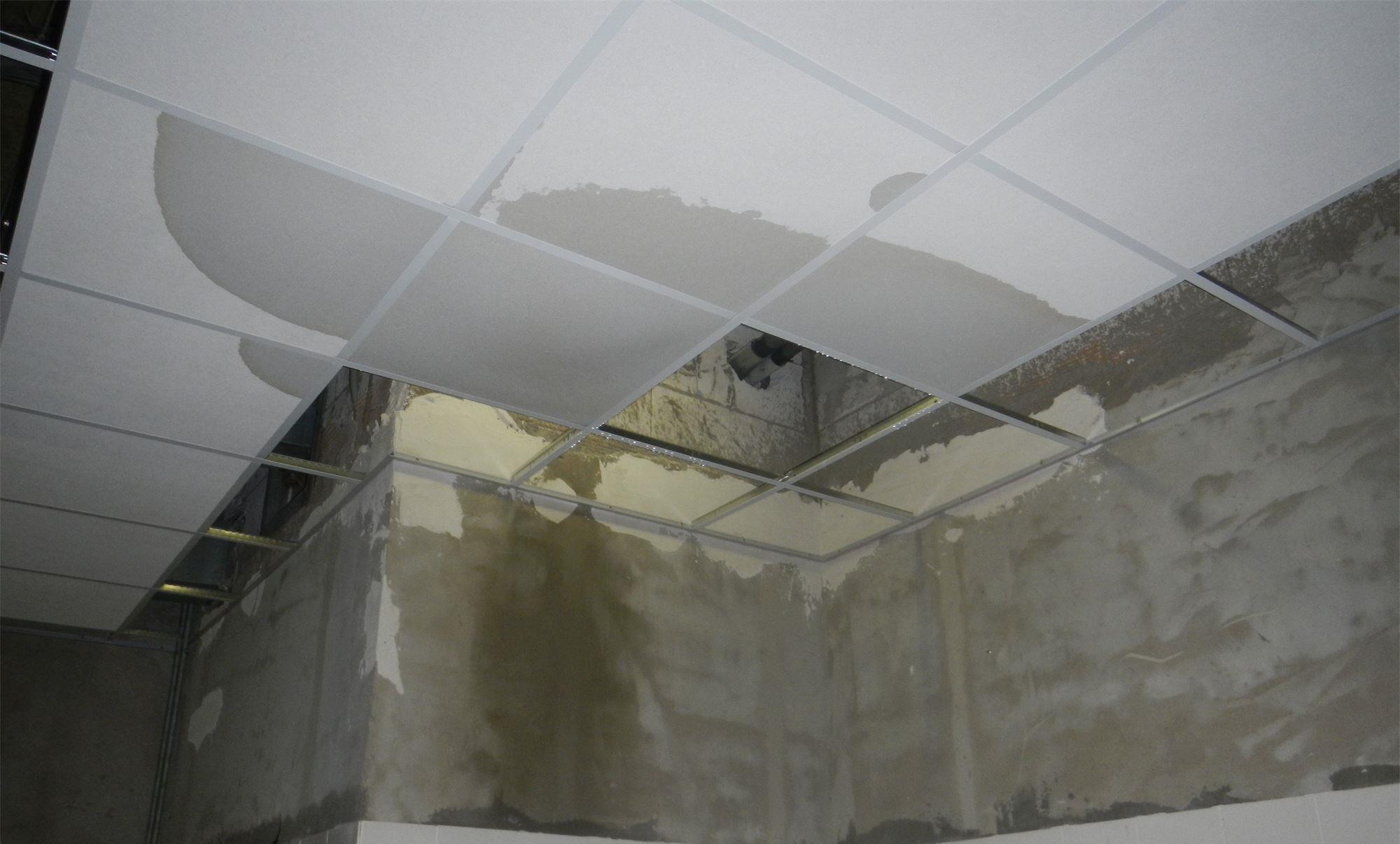 Q: The media also wrote that all construction sites were created by the hands of illegal workers, they wrote about their slavish work and non-compliance with standards. How did it happen that one plate fell down, that an eight-meter metal structure with people collapsed? How did it turn out that people work without insurance?
A: Everything is violated there! People walk like down-and-outs.
Q: And how did you decide to return?
A: All that I remember is that we were treated like cattle. I stayed without money, but my family was waiting for my money transfers for months. Well, no money was given. I realized that I had to go from there. I left the job earlier, because they didn't let me go. At first I travelled on a minibus and then took a taxi to Krasny Sad. Then I asked the taxi driver to wait for me, and he brought me to Rostov. There I was waiting for a minibus all night long, but when I crossed the border, I breathed a sigh of relief.
Olena Dankevych, Kyiv