Per Ståhlberg, Swedish researcher of media and national branding
We do not research Putin's fake news, we are interested in Ukraine's response
31.05.2017 12:47 1586
"Propaganda and the management of information in the Ukraine-Russia conflict: From nation branding to information warfare" is the title of the project of the Södertörn University (Stockholm, Sweden), which studies how Ukraine responds to the challenges of Russian propaganda. The research is purely academic in nature. It does not intend to assess whether Ukraine responds effectively and is not focused on the development of a policy or specific advice. However, the project gives Ukrainians a stimulus for reflection. Per Ståhlberg, the associate professor of Department for media and communication studies at Södertörn University, tells in an interview with Ukrinform why the Swedish university became interested in this subject, how this approach is different from other researches on Russian propaganda and how the Eurovision 2017 became a part of the project.
IMAGE OF UKRAINE: INTEREST PICKED UP AFTER EURO 2012
- Is this project is a typical research you and your colleagues deal with at your department?
- I can explain a little. The Södertörn University in Stockholm has a kind of East-European profile, so a lot of researches related to the East-European interests are being done there. We even have a governmental foundation for such projects.
- So, is Eastern Europe your specialization?
- I am a social anthropologist; I have my PhD in social anthropology. I was studying journalism in India originally. I redirected my interest to Eastern Europe when I got the position at the university. Me and my colleagues have been writing about the phenomenon known as a "nation branding". Since mid-1990s there have been interest around the world for nation's state to produce images of themselves to attract tourists, investors in order to be more visible in the international political arena. Particularly, countries in the Eastern Europe had felt interest in that to brush off the old notions of them.
- What country in the Eastern Europe, in your opinion, is the most successful in its efforts to create new international image? Or name three of them.
- Poland succeeded in making itself much more attractive for the Western Europe. Estonia, I guess, has also been rather successful…
- And in the Balkan region?
- In the Balkan region I guess Croatia is rather successful, but it's not really part of our research project to evaluate. The kind of research we do at our department is not quantitative research, it's a qualitative research, and we are not trying to measure. It's not a policy research, but a purely academic media research, which considers the questions: What is this about? Why are people doing this? How is it organized? What kinds of images are produced?
- Do you make some comparison?
- Yes, you could say that. We are part of academic discussion around this issue.
- Why have you chosen Ukraine as a research subject?
- We have chosen it because no one has really looked at Ukraine in the academic research of a brand.
- It's quite a young state…
- The other states in Eastern Europe are also quite young. But there was lack of research on Ukraine, and that was kind of strange because Ukraine is the largest, the most populated state in Eastern Europe apart from Russia. And, so we got interested: How come no one has got interested into nation brand attempts in Ukraine?
Well, I guess one of the reason is that there have been quite few and, perhaps, not very successful attempts. However, when we wrote this application to do the first research, we had noticed that Ukraine had a lot of activities in promoting itself around UEFA Euro 2012. There were promotions in CNN, BBC and a lot of activities to attract tourists, investments and European eyes to Ukraine.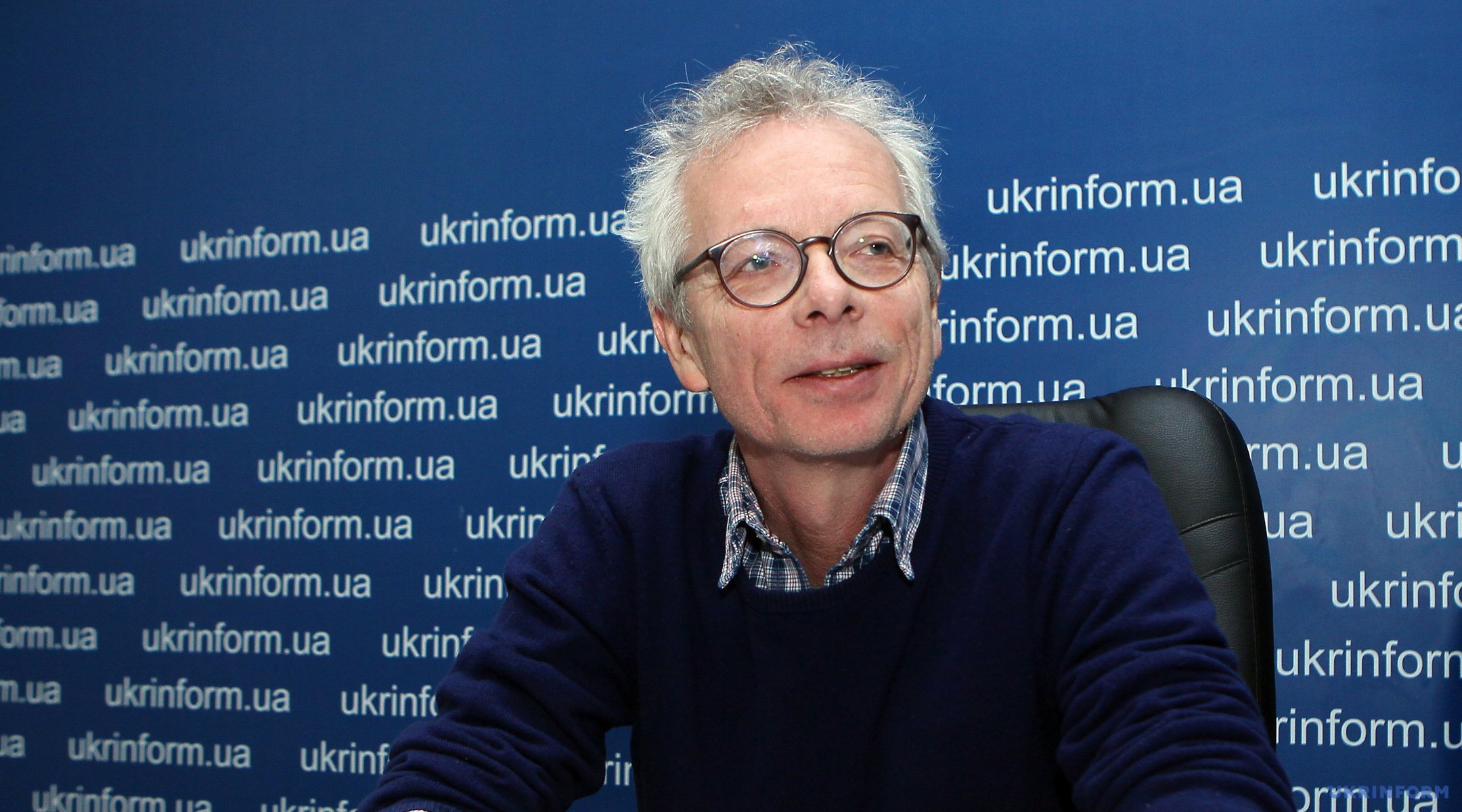 We decided to look how everything had been organized and came to Kyiv in the spring of 2013. We were looking mainly for PR-companies working for Euro 2012. I found few of them, started taking interviews. In addition, there were also meetings with representatives of government institutions.
We were in Ukraine in October 2013, when the new nation branding campaign was presented at the International tourist's conference in Kyiv. It was a small company called Wikicitynomika which won the tender and they produced images and graphic profiles. However, that project was never implemented because of the political turbulence in November-December 2013 and subsequent annexation of Crimea and war in eastern Ukraine.
In that particular research project we mainly raised some theoretical issues concerning nation branding studies and published few articles. However, we could not to continue that project as the main subject of our research disappeared. You cannot promote the country for tourists and investors if it actually goes into the war. But then, of course, Ukraine became an extremely interesting place from media scholarly because of the information war in Russia and Ukraine. So, we started kind of a new project and received funding for that which was particularly concerned with the information war.
INFORMATION WAR: RESPONSE OF UKRAINE AS A SUBJECT OF RESEARCH
- Could you tell the exact title of your research project?
- Yes. The topic is "Propaganda and the management of information in the Ukraine-Russia conflict: From nation branding to information warfare"."
- So, Russia is also a topic of your research?
- No, that's the point. Of course, scholars around the world pay a lot of attention now to what is called "propaganda war, information war", but everybody is looking at what Russia does, Putin does to produce fake information. That's what attracts the most interest around the world. We are rather interested in what kind of response do we see in Ukraine, which organizations are trying to promote the Ukrainian prospective in certain ways, what Ukrainian historians do in a response to Russian writing of history. We are not collecting materials, making interviews in Russia at all. That's I guess where we are a little unique.
And of course we are unique because of we come from a completely different researching in nation branding. Processes of creation of the nation brand and national identity are a part of this project.
It's different than Sweden, France, or Britain engage in branding of their nations towards the rest of the world. These are states which have been nations for hundreds of years, and the borders are defined. The countries in the Eastern Europe like Ukraine have to try to build a consolidated national idea and simultaneously to produce the image to the rest of the world, attractive for investment, tourists, some kind of political reputation. And it's quite difficult.
- When has this project started?
- Actually, this project started in 2016. The project involves four persons: me, my colleague and two postdoctoral scholars. I and professor Göran Bolin speak neither Ukrainian nor Russian. We can only look at what is produced in Ukraine towards international audience in English. Liudmila Voronova, Russian by the nationality, lives in Stockholm and her specialization is journalism studies. She has all her education from Sweden. She makes interviews, she contacts journalism organizations in Ukraine and trying to follow professional organizations for journalism in Ukraine. Yuliia Yurchuk, a native from Ukraine, has also studied in Stockholm and has a PhD from our university in history. She wrote her thesis in history about Ukrainian nationalism, looking particularly at the nationalists movements in Ukraine.
- Does somebody work with Ukrainian diaspora?
- That's a very good issue, and Yuliia might look at this as well. Now she looks at Ukrainian organizations that deal with writing on Ukraine's history in a popular way.
- When do you plan to finish your research?
- It has been lasting for a year and will go on for at least two more years. But it's not a full-time research. Yuliia and Liudmila spend 50% of their work time on this project, me and my colleague Göran - less.
- What Ukrainian organizations do you focus most attention on?
- Ukraine has government players, like Ukrinform, UA/TV, but all these private or voluntary NGO organizations are very important actors in this direction. And that doesn't really look the same in the rest of the world, particularly in Russia, where you can see government hand behind most things, especially in dissemination of propaganda. It's much more difficult to see in Ukraine where so many voices, so many organizations.
We have focused on private NGO initiatives, like StopFake, Ukraine Crisis Media Centre, Hromadske TV, Ukraine today [It's already closed]. Among the government agencies, we met with representatives of the Ministry of Information Policy. Ukrinform as a government organization is also a part of our interest.
We also try to understand how organizations, media or individuals are connected in this direction.
- So, how Ukrainian organizations are connected?
- That will be a part of our results. We are interested in how various organizations use media technologies in different ways and for different purpose. For example, Ukraine Crisis Media Center offers assistance to foreign journalists coming here to Ukraine. They are a platform for daily briefings on the situation in ATO, they produce also materials that can be downloaded from their website and so on. They are serving the media, I could say. Then you have StopFake, which producing their website, their news video on YouTube, but their primarily aim is to monitor Russian media, and also Western media. Then you have UA/TV state channel which is producing content for the international audience. So we are looking also how technologies are used for one purpose and how these organizations build up a complete hold for different things and together they are roughly working in the same direction.
- Are our politicians or diplomats some kind of your research? I mean what Ukrainian embassies are doing, how they inform foreign audience.
- Well, we are being in contact in some events, the Ukrainian Embassy in Stockholm as well. StopFake distributes their findings to various embassies. And the embassies share this kind of materials, which are produced by organizations, not always governmental organizations in Ukraine, with the foreign embassies. It's part of our interest.
- Do you have already some conclusions?
- As for the first nation branding project, we have almost concluded it and have already published a number of articles on that. We are still working on the second one, more related to the information war. The results include a number of academic publications, articles published in reputed international journals. We can say that each and every publication has its argument and conclusion. These conclusions are much more theoretical, they do not evaluate in any sense.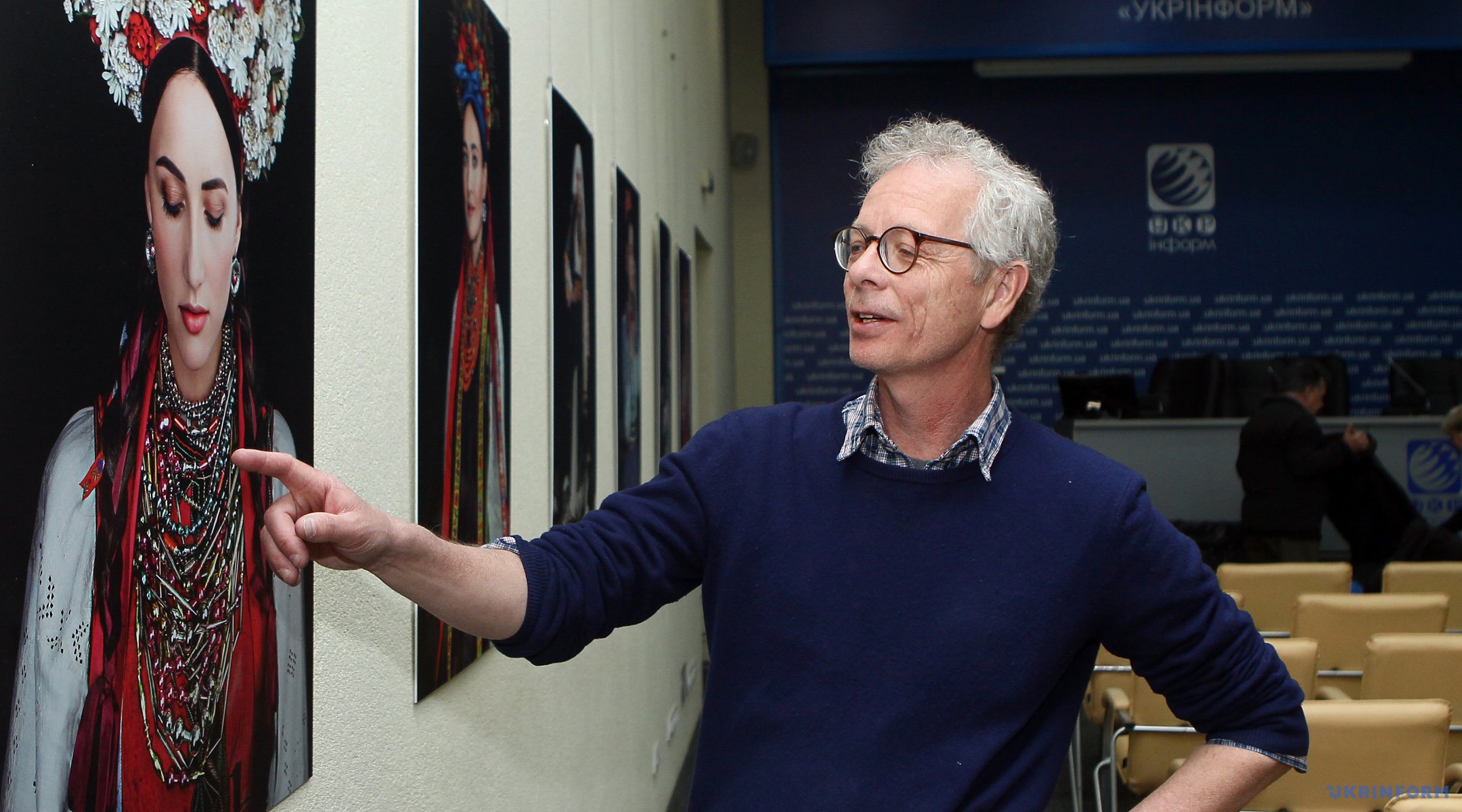 NATIONAL BRANDING AND SELF-CONFIDENCE
- Could famous Ukrainians have impact on shaping image of Ukraine abroad and how?
- This issue was a part of those initiatives we carried out before Maidan. Now Klitschko brothers are, perhaps, the most well-known Ukrainians around the world. President Poroshenko is also a well-known figure, of course. The older branding campaigns sometimes promoted famous Ukrainians who are not known outside Ukraine, like helicopter constructor Sikorsky. I guess very few people in Sweden know about Sikorsky. So it's kind of difficult to use this name as a symbol of Ukraine. Then you have very well-known Ukrainian persons that are debatable to what extent they are Ukrainians – Bulgakov, for example. So you have writers with world fame, cities with world fame – Kyiv, Odesa, Lviv, Poltava. Few people know that Poltava is the city in Ukraine.
- What do Swedish people know about the situation in Ukraine? I ask you because I think that people from Eastern Europe and Scandinavian countries understand the situation in Ukraine better than some Western European colleagues.
- You are completely right. The perspective in Scandinavian countries, including in Sweden, is different from the perspective in, for example, France, Germany and the Netherlands. We are located very close to Russia, like the Baltic countries, so that inflicts on how we see Ukraine as well. People are aware of the situation.
- Do you feel Russian propaganda in Sweden?
- There is a lot of talks of Russian propaganda but it has been mostly now with the American election situation. I can say there have been a few cases when the media has written about Russian infiltrators. But not at all like in Ukraine as people are talking about it in relation to our next election.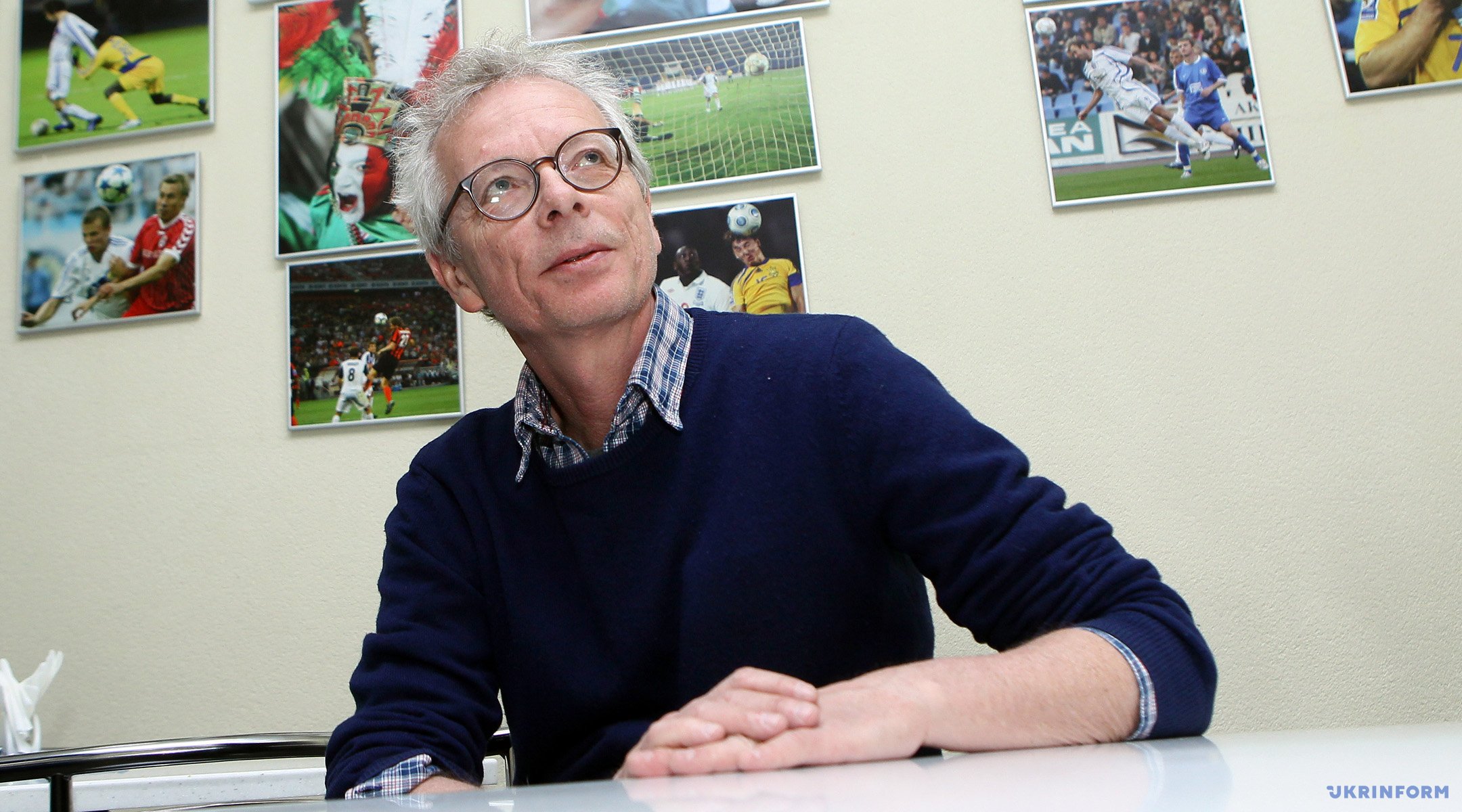 - You and your colleague Göran Bolin visited Kyiv to attend Eurovision 2017. Is that also a part of your research?
- We gave the opportunity for several our students to come here for certain research, including to an Italian master-student who was following the events from the journalist perspective. Kyiv was a location for them to spend a week and collect materials for thesis. In addition, Eurovision is an interesting event for me and professor Goran, because we can look at it from our nation branding perspective. This is occasion for Ukraine to present itself to Europe not only through the lens of war. Moreover, information war could be observed through the example of the Eurovision as well. Russia got angry when Jamala won last year, and thsn we could see the situation around Russian participant this year.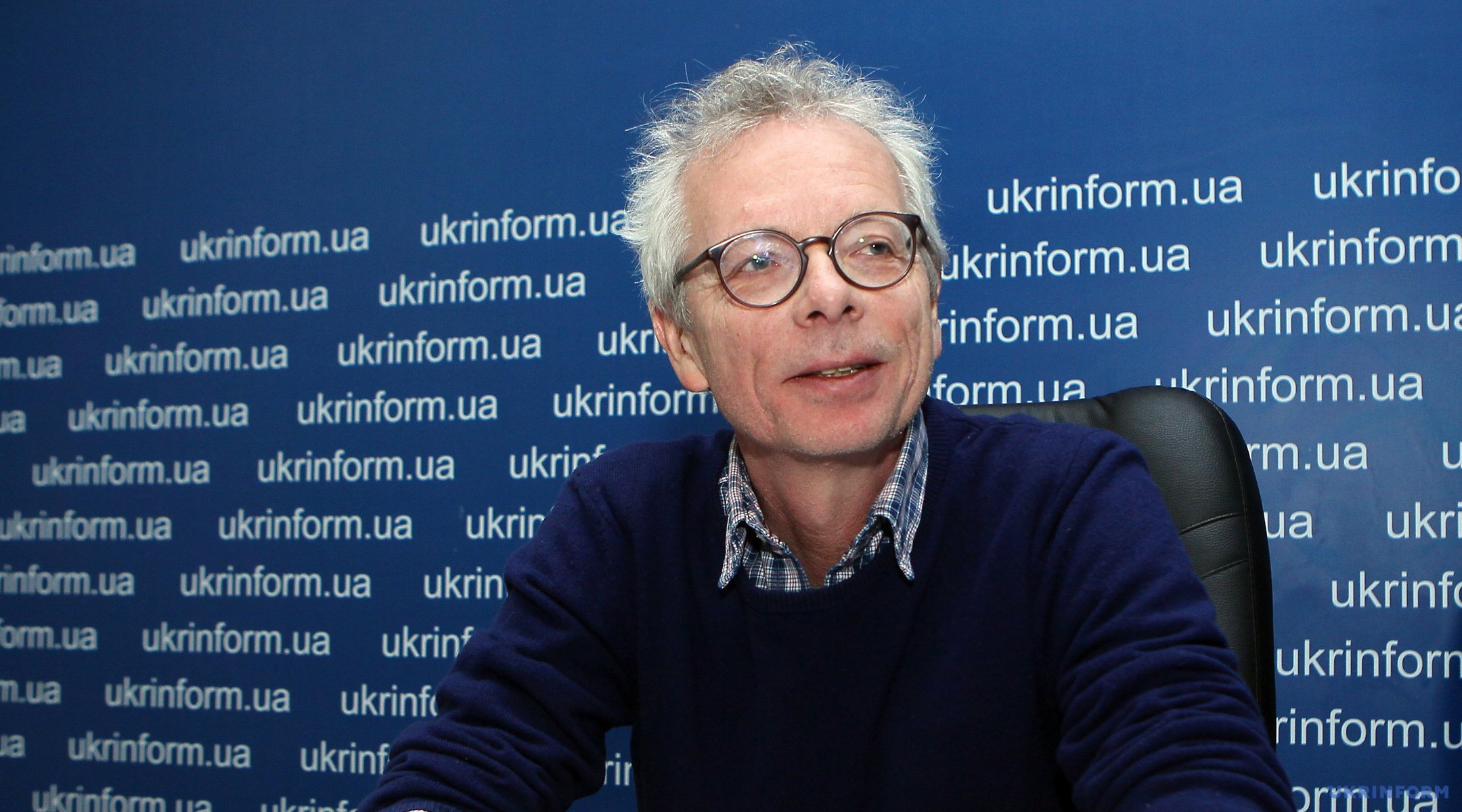 - What are your impressions of the Eurovision in Ukraine as a guest of the Ukrainian capital, not a scholar?
- I think everything worked amazingly smooth. I know that there were huge security measures, the police were everywhere and worked very efficiently. The city was very well equipped to house all the visitors. No complain on that.
When we came here three years ago and talked to people at the branding consultancies, the problem was that all Europe knew only about Ukrainian criminals or Ukrainian guest-workers or Ukrainian prostitutes. I think that Ukraine needs much better self-confidence. Ukraine is a huge European country. Ukraine is part of European history. It's not that Ukraine has to become European, Ukraine is European. However, Ukrainians have very bad self-confidence: How do we become European country? How we are recognized in Europe?
Such a large country with such a population as Ukraine can never be ignored or forgotten. Kyiv is absolutely as interesting historical and cultural capital as Vienna or Prague. Very few people in Sweden know about that.
- What do you personally like in Ukraine most of all?
- I feel very comfortable in Kyiv. I have been here six or seven occasions. People are nice. Although a few people speak English, you can always manage. May, of course, is the best period in Kyiv – it's so beautiful with all the trees, a very nice river and so many parks. Architecture is fantastic, restaurants are so good. If you want to see a classic European city, go to Kyiv. There are not many tourists moving around but there are many places to see.
Nataliia Kostina, Kyiv
5 takeaways from the published article of Per Ståhlberg and Göran Bolin
"From Nation Branding to Information Warfare: The Management of Information in the Ukraine-Russia Conflict"
"Since independence, the government of Ukraine has promoted a number of PR campaigns with the aim of improving Ukraine's international image. Few of them have, however, been regarded as successful, and Ukraine has remained rather anonymous in the eyes of the surrounding word. That is, until Euromaidan, which in the winter of 2013-2014, escalated into one of the worst crises in Europe since Balkan war. Ironically, Ukraine was not invisible any longer, although other anxieties took over and still prevail"
"We would like to propose that the conflict between Ukraine and Russia has engaged an entirely new set of actors in the information war and in the management of information, most notably from the PR business but also from journalism and corporate finance. These new actors bring with them competences, ideologies and practices from their field of origin, which impact on the practice and expressive character of information warfare"
"It also clear that the boundaries among (nation) branding, (public) diplomacy, soft power and journalism are increasingly blurred and actors are now moving freely among these spheres"
"(In Ukraine) The management of information is handled by a large number of voluntary or commercial organizations and individuals who do not follow the common script prescribed by a powerful president or state administration"
"While our examples are drawn from a unique geopolitical context, we suggest we might be entering a shift in how information is managed in times of national crisis and in war or war-like situation. It is our believe that we are at the beginning of such a shift, and the subject area needs to be continuously monitored in future research"