Oleksii Sobolev, Deputy Minister of Economy of Ukraine
Our goal is to reach the pre-war level of the economy in four years and add
02.10.2023 17:04
The full-scale war, like a litmus test, revealed the effectiveness of state-owned enterprises that saved the lives of citizens by evacuating them en masse from the war zone, providing shelter and essential social services, quickly establishing energy supply, and so on. The secret is simple: the state has managed to build highly effective corporate governance at these enterprises, which helped to keep them stable in the most critical moments. Thanks to this, such enterprises as Ukrzaliznytsia, Ukrenergo, and Ukrposhta were able to become a reliable support for the state and the population in the most difficult times. This is what Deputy Minister of Economy Oleksii Sobolev told Ukrinform in an interview. According to him, the next step is to corporatize Energoatom, cancel hundreds of business permits and develop an effective plan to grow our economy to at least the pre-war level.
SUPERVISORY BOARDS AS A NECESSARY BALANCE OF POWER AND SUSTAINABILITY
- Could you tell us why the corporatization of the public sector is so important that our partners even include it in the list of structural beacons? In particular, in the latest revision of the IMF Extended Fund Facility program, the corporatization of the Gas Transmission System Operator of Ukraine (GTSOU) is such a beacon.
- The corporatization of large enterprises, especially energy companies, is extremely important in terms of their manageability and resilience in crises and emergencies. The war has become a huge challenge for everyone, and for the public sector in particular. And, as we can see, it was the establishment of effective management in the large-scale organizational structures of state-owned enterprises in accordance with international standards that became the key to their sustainability. This allowed us to solve the most difficult issues of protecting our citizens, for example, mass evacuation in the event of a direct invasion, as Ukrzaliznytsia was able to organize, or eliminating the consequences of shelling of the power system, as Ukrenergo does. No private company would have been able to do this kind of work. Therefore, it is clear that the efficiency of key state-owned enterprises is also in the focus of our partners' attention, as their stable operation is one of the foundations of our country's economic stability.
The Ministry is currently working on the corporatization of GTSOU and SE NNEGC Energoatom. This is necessary not only for the stable and efficient functioning of the energy sector, but also to increase the trust of our partners in it so that we can attract more investments from international partners. After all, the enemy is constantly attacking our energy system, so it is important to quickly attract funding for the restoration of these companies. And no one will provide large resources without trust. That is why it is important to implement modern corporate governance.
By the end of the year, SE NNEGC Energoatom will be transformed into a joint-stock company, and at the same time, the process of selecting an independent supervisory board will be launched, and they will already decide on management issues.
In the first quarter of next year, Energoatom will have a supervisory board, and this state-owned enterprise has never had a supervisory board, so it will take some time for them to sort out and decide on management and other procedures. We can compare the example of Ukrposhta: before and after the reform, it is obvious that this mechanism works.
- How has Russia's full-scale invasion affected the corporate governance process in the public sector?
- Today, the existing supervisory boards operate in a hybrid format, and although they meet mostly online, they are fully functional. At the same time, the frequency of meetings of supervisory boards has increased on average - if they used to meet once every few months, they meet more often during the crisis caused by the full-scale war.
The war as a crisis test has shown the effectiveness of supervisory boards. I am personally inspired by the fact that everyone knows Ukrposhta, Ukrzaliznytsia, and NPC Ukrenergo as companies that saved lives of Ukrainians by performing their functions effectively, and all of them have independent supervisory boards. So, obviously, this mechanism works and is effective. That is why we continue to corporatize Energoatom and GTSOU during the war. In addition, the Ministry is working with MPs to prepare for the second reading of draft law No. 5593-d, which will continue the reform and expand the powers of supervisory board members and their responsibility. It is important that the draft law is based on the principles of the Organization for Economic Cooperation and Development (OECD).
- What powers of supervisory boards will this law strengthen?
- The state will set specific economic parameters and expectations from the activities of enterprises. Supervisory boards will be vested with the necessary powers to decide how to achieve the state's objectives. This will be their area of responsibility. The law will streamline the control over the activities of supervisory boards and, at the same time, give them the authority to effectively perform their functions.
For example, the concept of the State Ownership Policy will be introduced. This policy will include remuneration of managers and members of supervisory boards of state-owned enterprises, as well as the state dividend policy. Also, members of supervisory boards will be able to make key operational decisions, i.e. not only to appoint and dismiss managers. Instead of audit committees, we propose to introduce modern control tools, such as an internal control system (compliance), risk management, and internal audit.
The adoption of the law is a part of the IMF program and a requirement of the G7 to transfer funds to Ukraine for the recovery and implementation of future reforms. We have committed ourselves to passing the law, so MPs must do so as soon as possible.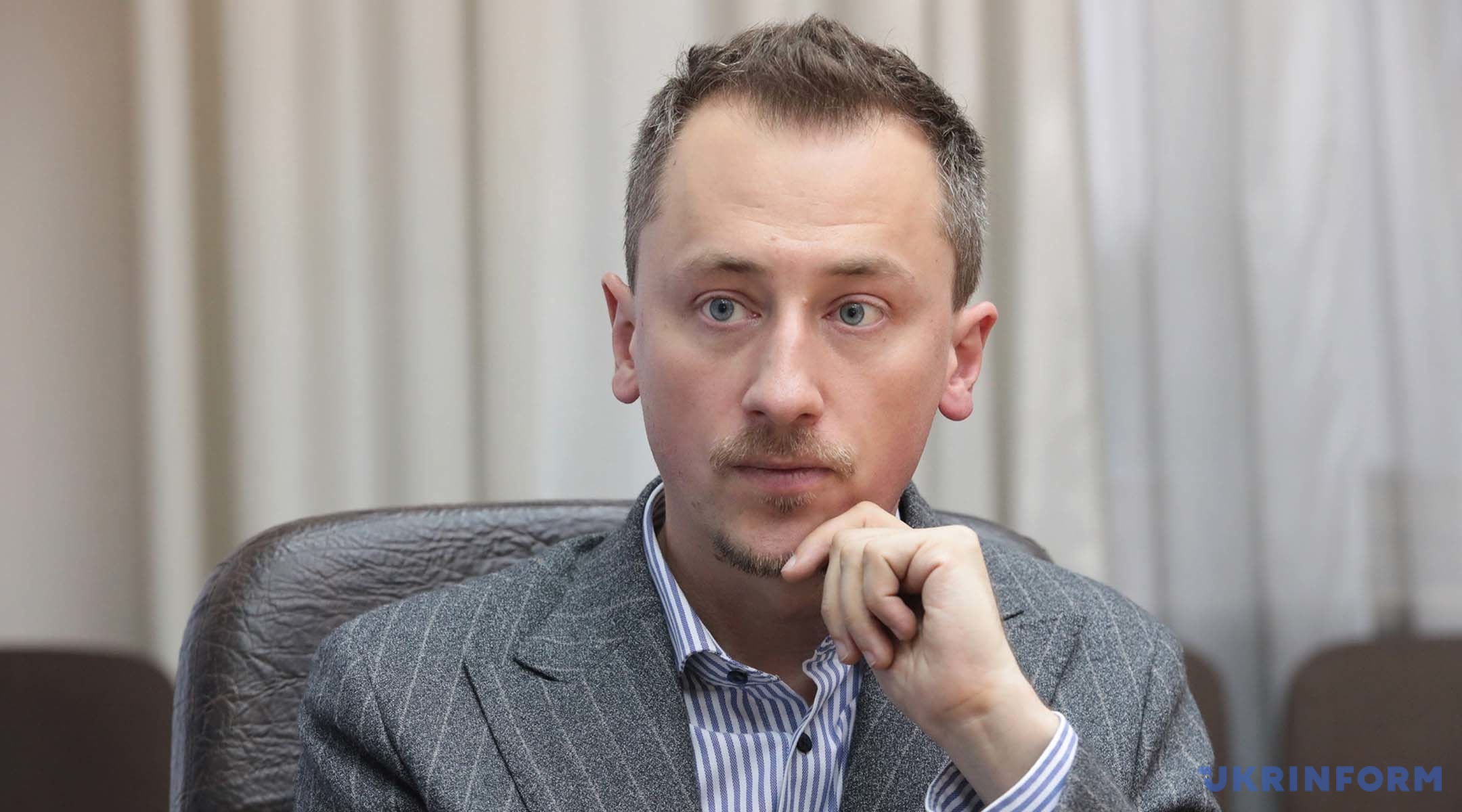 DEREGULATION MINIMIZES CORRUPTION RISKS
- You are also engaged in deregulation reform. What are your achievements here, what have you managed to do?
- We have a special interagency working group co-chaired by our Minister Yuliia Svyrydenko and Minister of Digital Transformation Mykhailo Fedorov. Together we review all regulatory instruments that exist in the country and analyze their feasibility. We have already analyzed more than a thousand different permits in various industries and see that at least 250 need to be canceled. This is a lengthy process, as in each case we need to prepare regulations: resolutions of the Cabinet of Ministers or laws that cancel them. In the nine months of this group's work, 50 unnecessary permits have already been canceled, and next year we will cancel the rest. We have prepared 17 bills that are now registered in the Verkhovna Rada, and three of them have already been adopted by MPs.
These permits are canceled if they are outdated and no longer needed, or if they duplicate each other. For example, double registration of documents for used cars. Once the changes we have proposed are implemented, entrepreneurs selling used cars will not have to register them first for themselves and then for the buyer.
- You say that the deregulation reform also has an anti-corruption component, what is it?
- The point is that people do not need to communicate with the authorities. We have canceled a lot of duplicate documents in the field of subsoil use, and we have removed the license for mediation in foreign employment altogether - this is a rather massive document and people had to constantly obtain it. Now it is no longer required. We also removed the permit for the export of publishing products, the approval by local authorities of the operating hours of service businesses (usually restaurants).
We are now auditing the inspections that check business - there is also duplication of powers there. We have thirty agencies that carry out more than 80 types of business inspections. It happens that three different authorities come to one company with similar inspections, so it will be easier for the company if these inspections are combined.
We have also developed a separate draft law No. 5837 to prevent inspections at all. If you have not violated anything and you have a "white" company, then inspectors come on a scheduled basis once every five years - this is a risk-oriented approach. If an entrepreneur has civil liability insurance, then no one comes to inspect them for seven years. In other words, if you run your business in a law-abiding and responsible manner, you will not see any inspections.
- Is there any support from MPs for this initiative?
- We see a lot of support from MPs in the Parliament, and this draft law is already on the agenda. We expect it to be adopted at the next session.
- What about the rest of the permits that are not canceled? Don't they need to be modernized, so to speak?
- We have about a thousand permits left, and we are transferring half of them to business process reengineering and digitalization. Our ministry is working closely with the Ministry of Digital Transformation, and this year we are launching the E-permit project - the first 10 licenses that can be obtained digitally through Diia. Entrepreneurs will not have to submit any documents other than an application, because the state will already know everything about them. For example, if you want to get a license to provide travel services, you fill out an application with an auto-click through the EDRPOU, and the system will automatically pull up all the necessary documents.
In general, we work closely with business associations, so we are confident that we process the most urgent business requests first.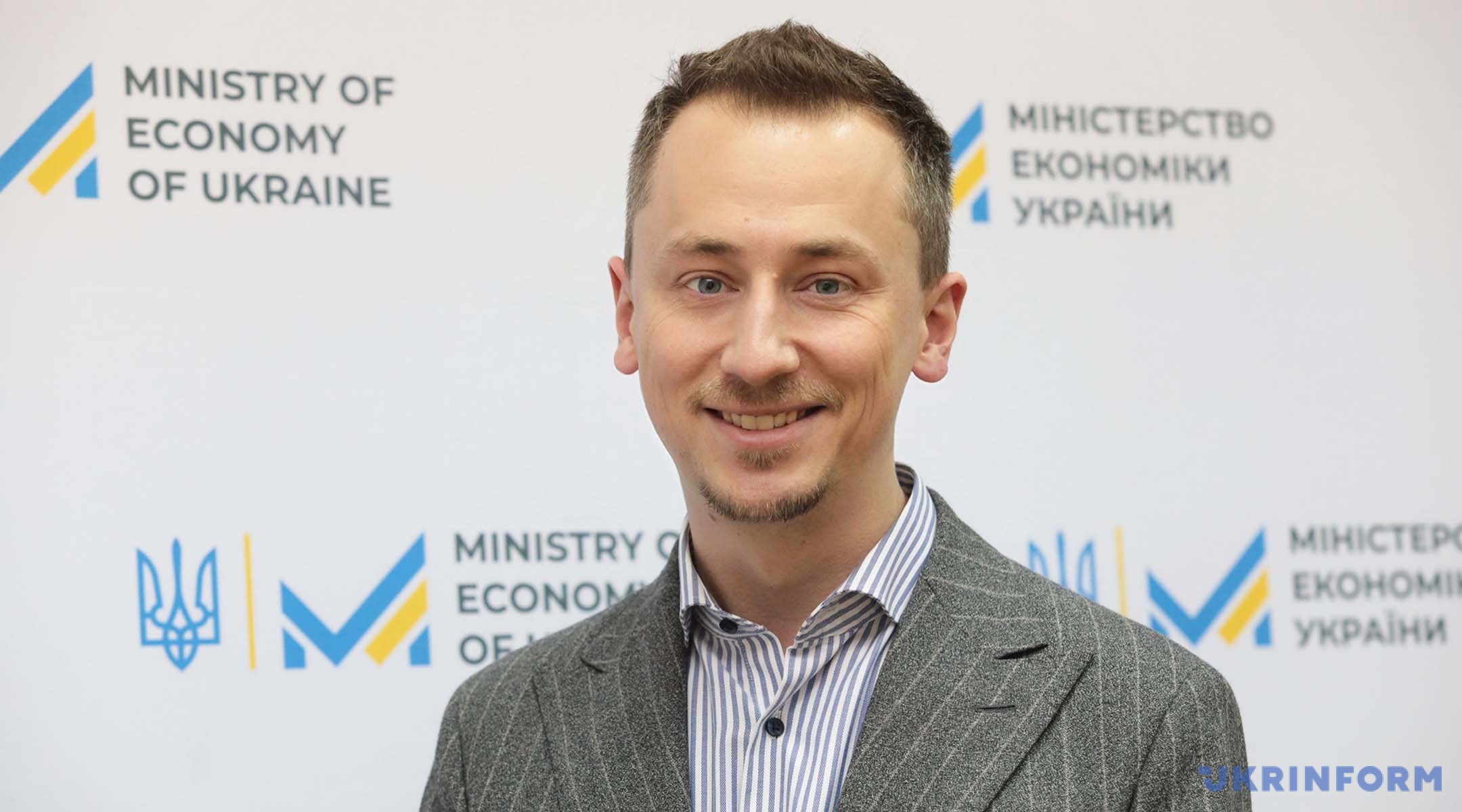 UKRAINIAN ECONOMIC RECOVERY PLAN FOR 4 YEARS - GROWTH FACTORS
- What are your other work priorities?
- The most time-consuming task is preparing the Ukrainian plan for the Ukrainian facility with the European Union, which provides for EUR 50 billion in financing. We are working with all ministries and hundreds of people are involved in preparing this four-year plan. Usually, in the EU, it takes a year and a half to develop such a plan with member states, and we have to prepare everything in three months, and during the war. This is a plan on how Ukraine's economy will grow during the Russian aggression and after the victory.
- What economic growth scenarios does this plan envisage?
- We plan to bring the economy back to pre-war levels in four years and add more growth. During the first year of the war, the country's economy shrank by 30%, so we have to exceed this figure in four years.
We have two key prerequisites: security and accession to NATO and integration with the EU. In addition, economic growth is directly related to the factor of refugees returning to Ukraine - the more people return, the higher the economic growth will be.
Ukraine can become a leader in green metallurgy, especially in the production of green steel
A very large part of this plan is the green transition. For example, in 2026, the EU will introduce the CBAM (Carbon Border Adjustment Mechanism) regulation, which should, among other things, decarbonize the European steel sector, and this creates an economic opportunity for Ukraine. For example, after the war, we can produce decarbonized steel and export it to Europe on favorable terms. This document provides such mechanisms for various areas.
- Can you tell us more about these projects envisaged in the plan?
- Ukraine can become a leader in green metallurgy, especially in the production of green steel, using its unique location, rich resources, availability of raw materials, and strategic proximity to Europe. In the next four years, the volume of investments for the development of the industry could amount to between EUR 6 and 12 billion. This is not only about our ambitions, but also complements the overall European decarbonization strategy.
We hope that millions of people will return to the country - this will be a key stimulus for economic growth
We have substantial reserves of iron ore on the continent, as does Russia. Since Russia will be under sanctions, we can take over the market. To do this, it is logical to build electric smelters where there is ore. Given that the deposits are near the Dnipro River, we can also set up cheaper annual logistics. We also need much more green and nuclear energy. Therefore, the corporatization of Energoatom is also important from this point of view.
- How does the government plan to ensure economic growth?
- First of all, we hope that millions of people will return to the country - this will be a key stimulus for economic growth. Economic activity will increase, new companies, new products and services will emerge. There are several million Ukrainians abroad now, and for many of them, victory in the war is an expected signal to return home.
The second component is investments and assistance from partners. The EU program will be part of this funding, and we are also negotiating with other G7 countries, international financial organizations and other partners of Ukraine. Russia must also compensate for the damage to people and infrastructure. The confiscation of frozen assets and payment of reparations will definitely take place. But we understand that this process will not be quick, and we plan to rebuild by other means.
Therefore, the third, very important component of the recovery is private investment. Business should be the driving force behind economic recovery and development. The identified priority sectors - agriculture, energy, logistics, IT, manufacturing, and others - are the drivers of economic growth. In these areas, Ukraine can demonstrate faster growth than EU member states and become a leader in certain industries. We also have enormous needs in construction, materials and machinery production. This sector will grow rapidly, and we are talking not only about housing, but also about new industrial parks, business centers, schools, hospitals, bridges - there are many opportunities.
In developing the sectors, we are betting on the introduction of new technologies, deep processing of raw materials and increased exports. As labor efficiency increases, GDP will also grow.
- How do we bring people back? What does the Ministry of Economy propose to do this?
- People are the country's most valuable asset, and, of course, the return of our citizens, as well as the attraction of talent from other countries, are necessary for sustainable growth. To do this, we need to create conditions for people to want to live in Ukraine and have the opportunity to develop, build a career, raise children, and be confident in the future.
We are striving to create conditions for a decent life in Ukraine, this is the only way we can bring back our own
In the Ukraine Plan, we pay a lot of attention to strengthening human capital. This is a complex issue that includes the development of the educational system, access to quality healthcare services, demographic and migration policy, modernization of labor legislation, social protection, and housing programs.
Each of these areas has its own goals and objectives. When it comes to healthcare, we need to provide all the conditions for people to be healthy - to rebuild destroyed hospitals, provide them with quality equipment and introduce modern diagnostic and treatment methods. We need to develop programs for physical and psychological rehabilitation of the military, as well as systems for their transition to civilian life. At the same time, this is a broader task - creating conditions for the development of a physically active and healthy nation.
There are obvious problems in the housing sector - 80% of houses were built in Soviet times. And although the "panels" are far from the ideal idea of housing, hundreds of thousands of Ukrainians have been left homeless by Russian shelling. Almost 8% of the housing stock has been destroyed or damaged. The government has already launched the eRestoration program to compensate citizens, and we will develop and scale this program. The government will focus on implementing the principles of the EU housing policy, in particular the principle of housing affordability. At the same time, we must bring housing standards and quality to the level of EU countries.
These are just a few examples, but in general, we want to create conditions for a decent life in Ukraine, which is the only way we can bring our own back. Measures to strengthen human capital will go hand in hand with other areas, such as convenient digital public services, fair courts, improved business conditions, etc.
- What does the most practical economic growth plan mean?
- The €50 billion financing will not be enough to cover all the needs for a sustainable recovery. Most of the funds will be used to support the state budget to cover the deficit and strengthen macrofinancial stability.
The plan will include key priorities, the most important reforms, and incentives that will accelerate our European integration and maximize economic impact. It should also serve as a signal to investors, stimulating the inflow of funds and specialists to Ukraine. In particular, €8 billion of guarantees for European banks will allow us to attract up to €20 billion of additional private investment.
Therefore, we see the plan as part of a broader reconstruction process and a basis for further negotiations with partners - the G7 countries, international financial organizations and other allies of Ukraine.
- Can you name the points that this plan will consist of?
- The plan will consist of six main blocks: macro-financial scenarios for recovery, major reforms, sectoral reforms, priority sectors, increasing the capacity to attract investment, as well as cross-cutting topics such as European integration, digitalization, and green transition and environmental protection.
- Many government plans have remained on paper - will the document be implemented this time?
- Our task is to make this plan as practical as possible, as it will involve $50 billion in funding, of which $39 billion will go to the budget to implement the plan's stages. Just like with the IMF, every quarter the European Commission will review what has been done, and if the plan is not implemented and it is not corrected in the next 12 months, the money will be "burned." So it is very important that the plan is realistic.
Another important aspect of the Ukraine Facility is a special instrument to cover credit risks in certain priority sectors. This will enable investors to obtain additional financing from international financial organizations such as the EBRD, the European Investment Bank, and others. The program provides for EUR 8 billion for this purpose, which will allow attracting an additional EUR 20 billion of investments.
- You have been working in the government since 2015, how has your work changed since then? Have the internal procedures of the ministries become more efficient?
- If we talk about the work and compare 2015 and now, the first thing that has changed a lot is the work with documents. Now everything can be done in electronic format. Recently, I was at a meeting with Europeans and needed to sign a document, so I got on my phone and signed it, and the Europeans were surprised - why, is it possible? Because they can only do it on a computer.
The second point is when our representatives from different ministries speak fluent English at a meeting with a European delegation. Ten years ago, this was rare, but now it is normal. We have moved to a new level of governance thanks to the implementation of public administration reform and, most importantly, thanks to people who care.
Oleksandra Klitina, Kyiv
Photo: Hennadiy Minchenko