Yuliana Onishchuk, founder of Energy Action for Ukraine Foundation:
Even in times of war, renewable energy should be pursued
18.05.2023 16:40
As part of the 50 Solar Hospitals and 100 Solar Schools charity projects, up to a dozen educational and healthcare institutions in the regions most affected by Russian aggression will receive free hydropower plants this year. In general, these programs of the Energy Action for Ukraine Foundation are designed for 5 years. The first three facilities have already received equipment for uninterrupted power supply during possible blackouts. First, solar panels and electricity storage systems were installed in the Irpin lyceum near the capital. Last week, the station was opened at the Chernihiv Regional Children's Hospital. A commissioning ceremony is scheduled for Wednesday at the Ivankiv Central District Hospital in Kyiv Oblast.
What's next? Is there money and equipment for autonomous power supply of new facilities? Who can count on support and under what conditions (and the cost of one hybrid solar power plant reaches almost 100,000 euros)? We asked Yuliana Onishchuk, the founder of the charitable organization Energy Action for Ukraine Foundation, about this.
It is necessary to install equipment that not only generates but also accumulates electricity
- Your projects are based on the installation of hybrid solar power plants. Why did you make this choice? And what is the peculiarity of such equipment?
- The idea to build hybrid solar power plants arose a year ago. And in October, when targeted enemy missile attacks on the energy infrastructure began, attempts to leave Ukrainians without electricity and heat, we finally became convinced that we needed to install such equipment on a massive scale, which not only generates but also accumulates electricity. In the event of a blackout, this guarantees several hours of uninterrupted power supply to critical facilities.
Initially, when I was looking for like-minded people and donors in April 2022, everyone asked me what I was doing, what kind of solar stations are in schools during the war, and who needs them at all? It was even difficult for me to find a team, because active young people wanted to raise money for food, for weapons... And my vision was that even in such extreme conditions, during the war, we should be engaged in renewable energy. I couldn't explain it rationally, but I felt that way. I believed that there are people who help the Armed Forces of Ukraine, there are those who support the needy, and there must be those who think about the future.
And when we were already building the first solar station in a school in Kyiv region, massive attacks on the energy infrastructure began. And we already had an important project in the works. Back then, in November, there was a lot of attention to us: everyone was desperate, thinking about how to overcome the terrible energy problems before winter, and we had already built a station, and everyone was talking about it... So, I think we were in the right place and at the right time with our mission.
- Tell us more about the first project.
- We implemented it at the "Mriya" Lyceum School in Irpin, Kyiv region. This is one of the largest educational institutions in the city, with a capacity of almost 2,000 children. The school was badly damaged during the occupation. I visited it last year in April. There was a lot of damage from rockets and shells, huge holes in the walls and in the roof. It's good that international organizations responded very quickly to the disaster, and by September the roof was restored. And we were able to install solar panels there. Our partners from the German Solar Industry Association and its members helped us.
The power plant, which was commissioned in November, has a capacity of 20 kW plus 49 kWh of storage capacity. This covers up to 4 hours of the lyceum's electricity consumption. The backup system is connected to the bomb shelter, computer labs, and street and indoor lighting. Everything is designed so that in the spring, summer and fall, on sunny days, the lyceum's electricity needs are almost completely met by our hybrid power plant. In winter and in rainy weather, of course, we will have to use the resources of the conventional grid.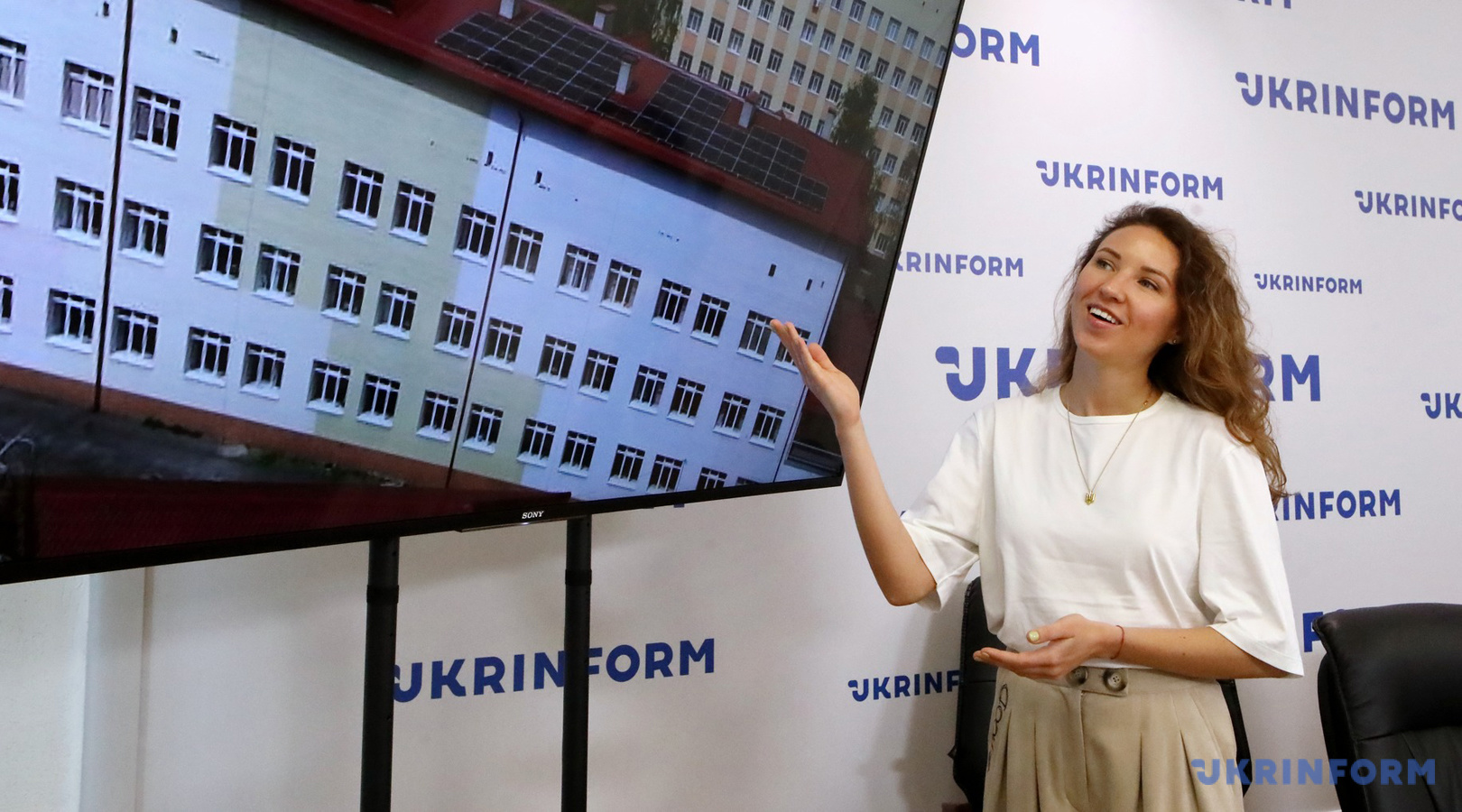 - The first power plant within the 50 Solar Hospitals project was opened last week at the Chernihiv Regional Children's Hospital. The needs of medical institutions for electricity are, of course, greater. It is often about the operation of equipment to support people's vital functions, including during surgeries.
We are talking about the possibility for the hospital to save up to 200 thousand hryvnias on electricity annually
- "In Chernihiv, with the support of donors (the project's charity partner is Garnier, solar panels were provided by the Polish company Menlo Electric, and the technical partner is Unisolar from Ukraine), we installed an energy storage system and solar panels to autonomously power critical equipment in the hospital building where the intensive care unit for newborns and premature babies is located. Solar panels with a total capacity of 35 kW were installed. The capacity of the energy storage system is 98 kW. The new equipment will fully provide electricity to the building at maximum load, when all equipment is turned on, for eight hours. Also, if necessary, the resource can be used to operate in blackout conditions in the operating rooms of the main building of the medical facility.
In addition, it is an opportunity for the hospital to save up to UAH 200,000 on electricity annually. Although the economic effect in these conditions is a secondary issue. The main thing is to ensure uninterrupted power supply for critical equipment on which the lives of young patients depend. The generators may not have enough power.
The station operates in such a way that all the electricity generated is immediately consumed by the building. At the same time, the storage systems are connected to the power grid. This was done to ensure that they are always full and, if necessary, can provide maximum battery life. In other words, the goal is to diversify electricity supplies as much as possible: the sun, the grid, and the resource accumulated by the storage system.
And, of course, we should not forget about the environmental effect. Even such a small (non-industrial) plant will reduce CO2 emissions by 1139 tonnes per year compared to conventional generation of such volumes of electricity.
We also plan to work on Chernihiv's secondary school No. 3. We will install a 25 kW hybrid solar station there. At the same time, we are working on a project for another school in Irpin. It is worth noting that all work is done on a turnkey basis. We take care not only of the construction but also of the regulatory part - projects, permits, examinations, and all the documentation.
- And what about the technical training of specialists who will operate these stations? Is this also covered by the Foundation and donors, or will school and hospital administrations have to operate and repair the equipment?
- Our technical partner is actually a contractor within each project. Those who build and supply the equipment provide maintenance services for the stations under warranty. There are two points here. The first is mandatory repair in case of equipment failure. You don't have to pay for it. And there is the second part, such as additional services (conditionally). We are talking about monitoring the system and providing analysis for a certain period - for example, a month. For example, if you want to wash the panels installed on the roof, you need additional funds.
So far, we have agreed with the contractors that they will maintain these facilities for the first year after installation. They will train the staff. We monitor all our stations remotely. The contractor also monitors them. If in the future a hospital or school wants to receive a monthly report and advice on what to do to improve the station's performance, then they will indeed have to pay. But it's not a lot of money. Until then, I am convinced that the administrations of educational and medical institutions will be able to ensure the ongoing operation of the stations on their own.
Support is also possible from local authorities, which, I confess, are very interested in such cooperation in the field of energy decentralization. For example, during the presentation of a new hybrid solar power plant at the regional children's hospital, a Memorandum of Cooperation and Partnership was signed between the charitable organization Energy Action for Ukraine Foundation and the Chernihiv Regional Military Administration. We plan to sign the same documents with the Kyiv Regional Military Administration during the presentation of a new hybrid power plant at the Central District Hospital of Ivankiv (for the operating room and surgical departments), as well as with the Irpin community.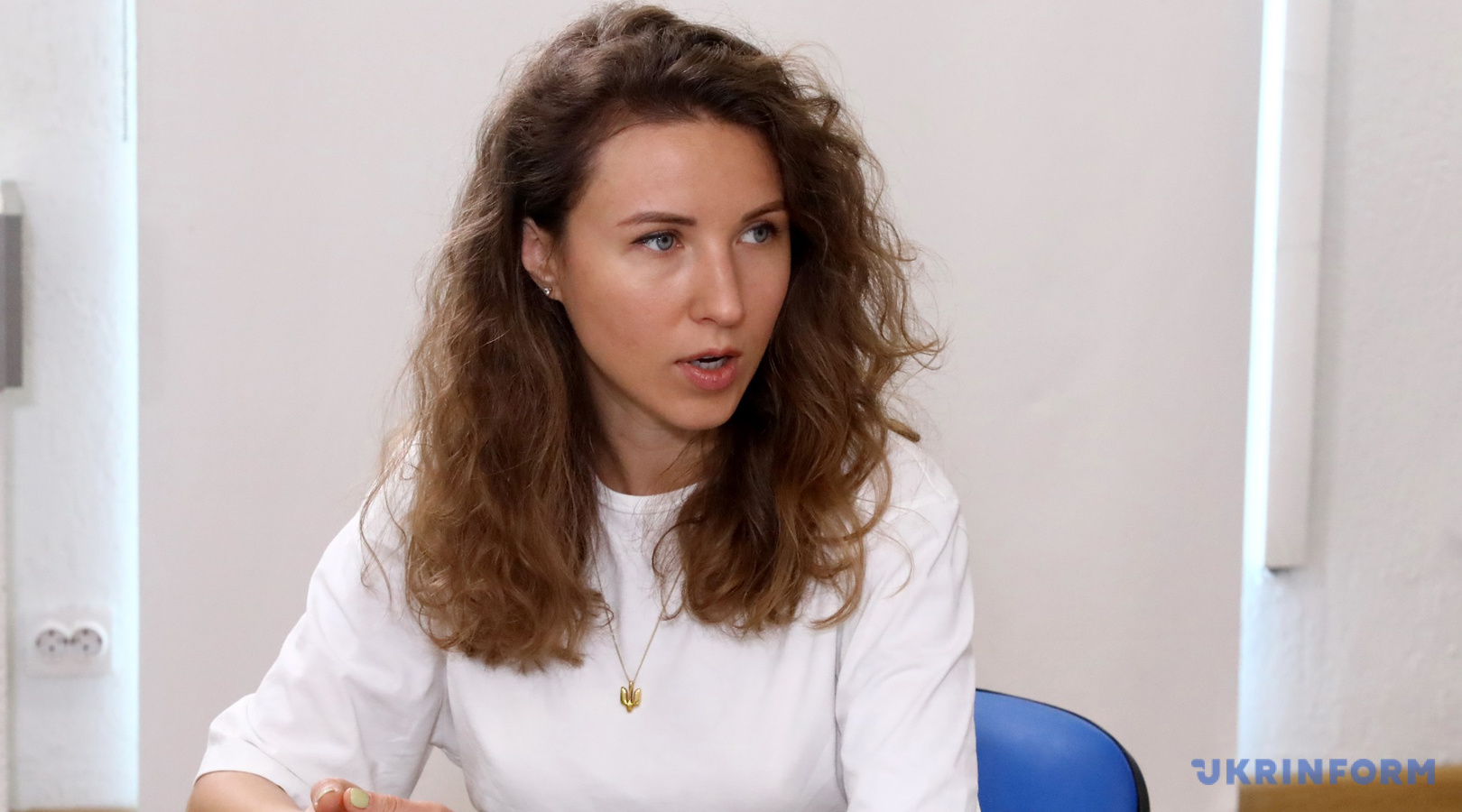 In each of the priority regions, we are ready to take on at least a few facilities
- How do you choose the recipients of these programs? Do you look for them yourself? Or do they find you? And is there a long waiting list?
- We act in different ways: we offer support to institutions affected by the war ourselves, and we are ready to cooperate with those who apply to us on their own. There is a queue. We don't even have enough resources to process all the applications quickly. The best way to submit them is through our website. https://www.energyactua.com There is a "apply" button and selection criteria.
- Name the main ones.
- The main thing is that it should be about our priority regions. These are currently Kyiv, Chernihiv, Sumy, Kharkiv, and Odesa regions. The second is the availability of offline training (for schools). We do not build power plants where children do not currently go to school. First of all, we help those who need it now. Thirdly, we prioritize the institutions that have been damaged. We are also assessing the amount of backup equipment already installed there. Although, to be honest, the presence of a generator will not be a reason for refusal. After all, it is only a temporary solution, not a sustainable development and not a reliable electricity supply. Our power plants are designed to last for decades. The plant will be in operation for at least 25 years. So we have a different way.
In a hospital, one of the most important criteria is the availability of operating rooms and surgical departments. We install solar stations for these buildings. We understand that the total consumption of regional and district hospitals is very high. This is more than the capacity of the stations we install. But. We install them for the most important buildings where lives are saved.
We are also talking about a comprehensive approach to cooperation with priority regions. In each of them, we are ready to take on at least several facilities. This is both resource and organizationally more efficient - usually, there is one contractor, comprehensive examinations, work with the regional administration, etc. We take on the most important facilities in the regions. To do this, we consult not only with local authorities but also with the Ministry of Health. There is a war going on. And the most important task is to understand who needs such a station now. Many facilities across the country have been destroyed or damaged.
We communicate with potential donors, "dance around" them, because there is no other way
- And how do you find those who are, so to speak, on the other side of the "charity chain", I mean donors? Are they probably worse off than those who need help?
- I wouldn't say so. We've already had two situations where we had donors, but we hadn't yet had time to calculate the objects and prepare projects. Because it's a lot of work. We not only need to find a facility that meets the criteria, but also evaluate everything on site. To do this, a technical team goes there to study all the documentation, examine the wiring, and engineering structures. We analyze whether the roof can withstand the additional load, whether it is safe for the facility and for people, etc. It takes a lot of time. Then the contractors also study and calculate everything. We need to calculate what the ideal capacity should be to cover the primary needs of the institution. It takes a month and a half, because our technical partners are also busy. And only then do we formulate a budget and submit it to donors. After all, they want to see a specific project that is fully calculated. So now we are finalizing our technical team to go to the sites independently of contractors.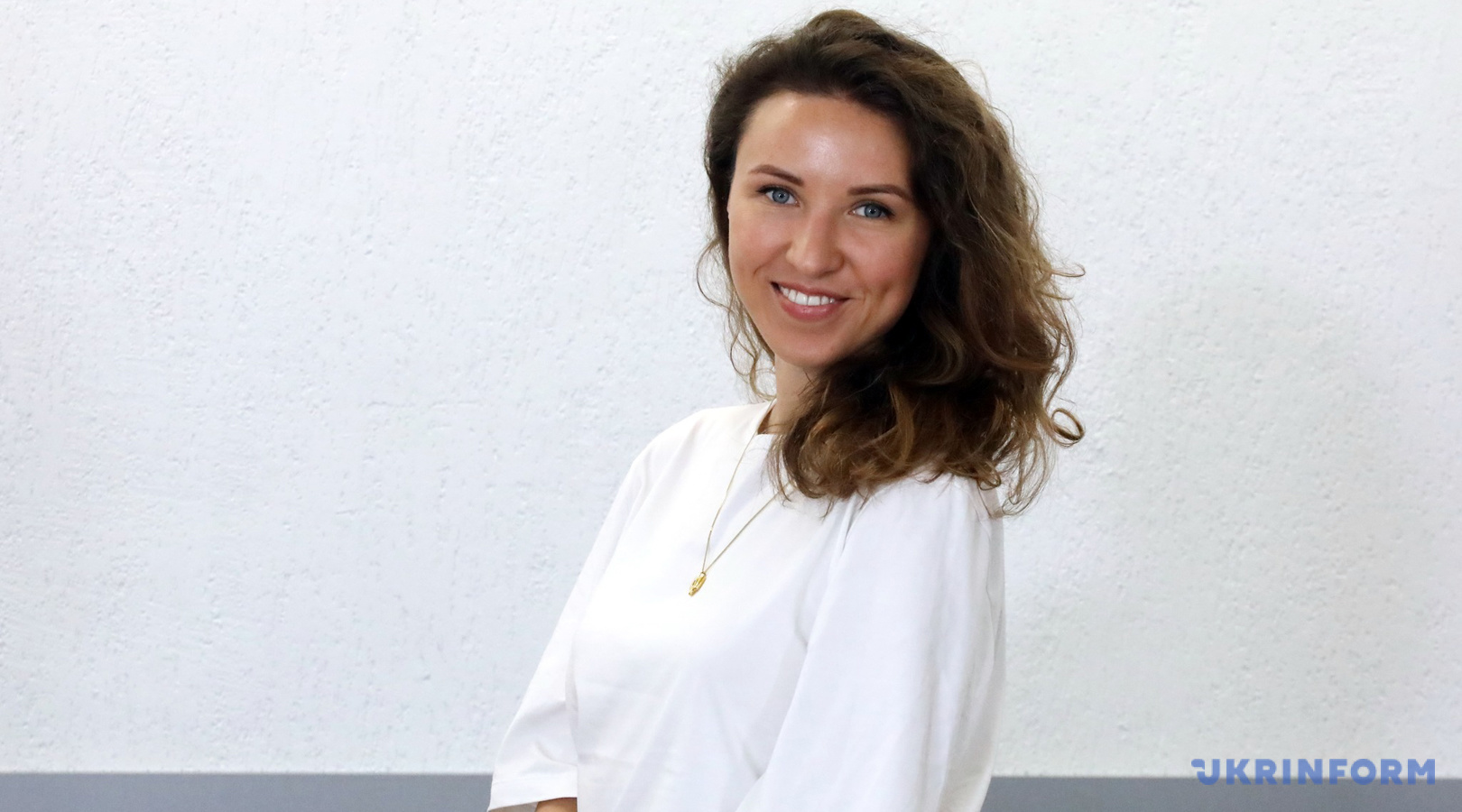 We are actively searching for donors through all professional platforms. We also use social media and attend conferences in Europe. Last year, for example, I spoke at 5 representative events, inviting participants to donate to such projects. We simply communicate with potential donors, get to know them, "dance around" them, because there is no other way. Unfortunately, people quickly forget about the war if it is not in your home. Therefore, we need to constantly remind people of what is happening in our country.
- What are the key arguments here? It's not just "uncle, give me money"... you have to somehow interest and convince them.
European companies are interested in understanding how Ukraine will be rebuilt and how they can take part in the reconstruction
- If you had asked me this question six months ago, the answer would have been unequivocal: the message about the blackout dreamed of by the Russians worked best then. The world saw Ukrainians performing surgeries in the dark, studying by candlelight... that is, everyone understood that there was a clear problem that needed to be solved immediately.
Now the situation has changed. It doesn't work anymore. That is why we are now talking more and more about reconstruction. After all, European donors and companies are already interested in understanding how Ukraine will be rebuilt and how they can participate in the reconstruction (to their benefit). There are companies, large corporations, for which social responsibility is important, and they are obliged to implement socially significant projects. This movement, where businesses are required to invest in charity, is gaining momentum. I would even say that being socially responsible is now fashionable, especially in the European and American business environments. In negotiations, we emphasize this aspect, reminding that our projects are about social responsibility, about children, about access to electricity, which is one of the principles and objectives of the UN. Plus, what I have already mentioned: decarbonization, reduction of harmful emissions, environmental impact, and development of green energy. That is, donors have the opportunity to give money and see a specific result at a specific facility in three to four months. They can come to the same school and see the equipment they have provided or financed. And donors are pleased to realize that a school like this was restored by the community of Berlin or equipped with modern energy equipment thanks to the German Solar Association...
- How are these ideas perceived within the country?
In Ukraine, there are more than 47,000 households with solar panels, which is a good start
- Of course, more and more officials, businessmen, and ordinary Ukrainians are realizing that green energy is not some kind of "space", it is our "tomorrow" and partly already "today". Among other things, we are teaching children and adults that solar stations should be in schools, hospitals, parking lots, supermarkets, and our homes. This has been the case in Europe for a long time, it is a way of life in the modern civilized world.
And now, when we are thinking (and dreaming) about rebuilding and modernizing Ukraine, we must understand that we should do it with a new approach, with an eye to the environment, and using modern technologies. For example, solar energy has been around for a long time. Energy storage systems are expensive, yes, but panels are not, wind power is not. I think there are already more than 47,000 households in Ukraine that have solar panels. This is a good start. And the country's potential is huge.
Interview with Vladislav Obukh
Photo by Volodymyr Tarasov