Volodymyr Taftay, Head of the State Space Agency of Ukraine
Ukraine will be a direct participant in the process of returning a man to the moon
02.12.2021 12:20
Late last month, a ceremony was held in Halifax, Canada, to lay the "cornerstone" for the future spaceport, from which Ukrainian-made Cyclone-4M carriers will soon launch into space. Among the participants in the ceremony was the chief of Ukraine's State Space Agency, Volodymyr Taftay, who then flew to Ottawa to hold a number of meetings to further deepen aerospace cooperation between Canada and Ukraine.
Ukrinform sat down with the top space industry official to hear about the prospects of the spaceport construction, other areas of Canadian-Ukrainian cooperation, the current demand for Ukrainian astronauts in the world market, and more.
OUR PARTNERS ARE READY TO BEGIN THE SPACEPORT CONSTRUCTION
- Talks about the spaceport have been going on since 2017 when a Memorandum of Understanding was signed between the Canadian Space Agency and the State Space Agency of Ukraine. However, laying the "cornerstone" for the facility makes the project much more realistic. When do you think it will be implemented?
- The space industry is about technically and technologically complex projects, so it is common to plan for five years ahead, and even more. However, if our colleagues from Maritime Launch Services (MLS, the spaceport operator - ed.) succeed in everything they have planned, including if they get all the funding allocated on time, in 3 years they will be able to come to the flight test stage. Both MLS, Pivdenne Design Bureau, and Pivdenmash are focused on achieving results in the shortest possible term.
- Are you sure that the spaceport will eventually be built?
- The Ukrainian side is 100% ready. As far as I understand, our Canadian partners are also fully prepared to start the actual construction of the facility. During the ceremony in Halifax, a report was even released on the first customer of the launch services at the future spaceport. It's Nanoracks. This is a sign of market confidence in the project operator.
- The benefits of this project for Ukraine are clear, but what are they for Canada?
- Canada has no own spaceport – so they will get it, as well as the ability to launch spacecraft from their own territory. They will also be able to utilize modern Ukrainian technology to fulfill this complex strategic task.
- Will the spaceport impose any restrictions as regards potential customers?
- This is a commercial project. Therefore, as of today, anyone could become a customer because the Cyclone-4M carrier is, in fact, a vehicle that allows delivering cargo into orbit. This could be a satellite or pretty much anything else, as long as it fits into the payload fairing and meets the weight cap. In this way, any customer – be it country or company – will be able to strike a deal on launching their cargo load into space.
- Which side is more interested in the project: Ukrainian or Canadian?
- In my opinion, both countries are interested as each of them will secure significant benefits off the project. Canada is acquiring satellite launch technology, while we are getting a permanent partner and a certain volume of orders for our Cyclone-4M. We will be working with mutual benefit.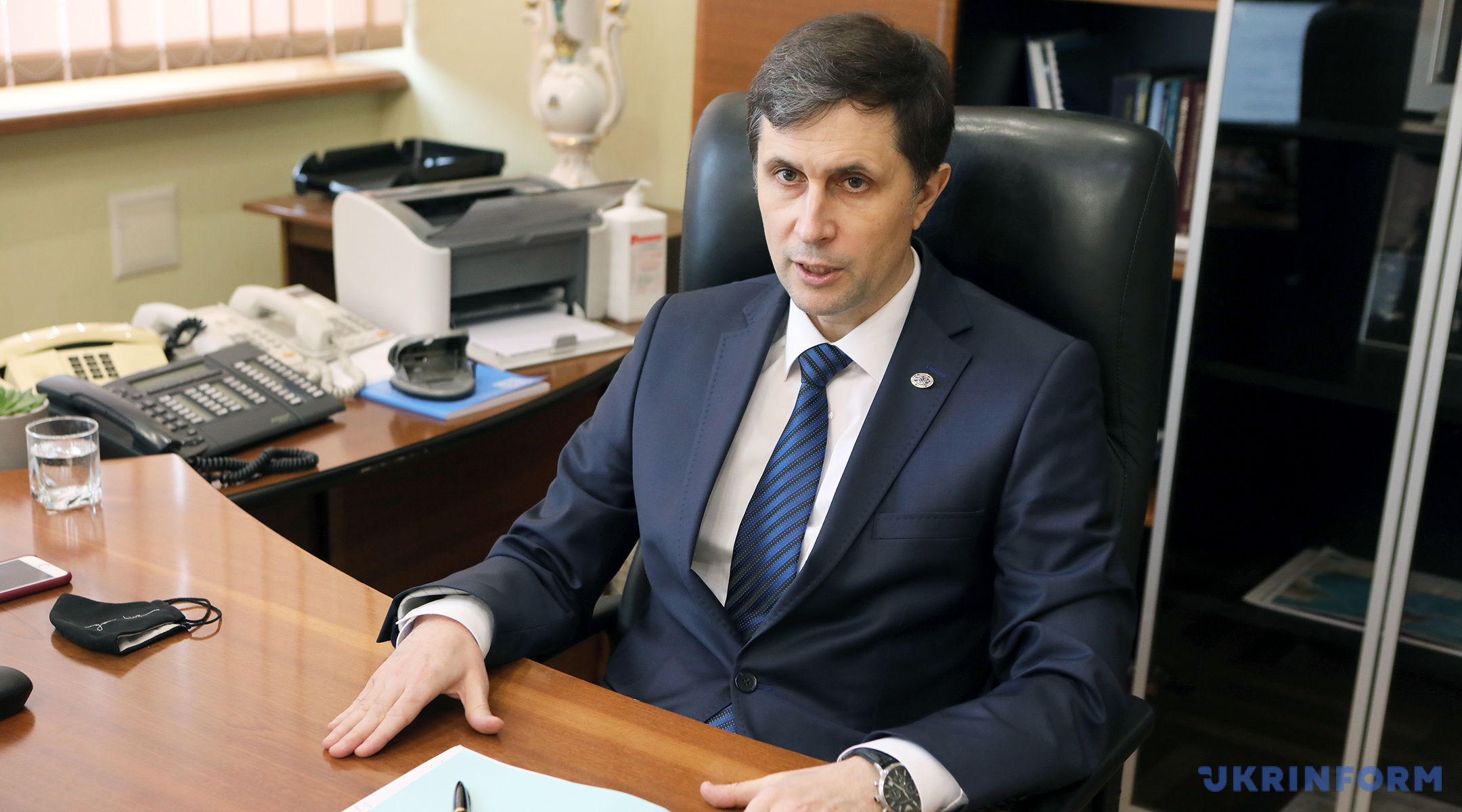 - Why is this project more likely to succeed than the one on which Ukraine once worked jointly with Brazil?
- We shouldn't compare these two projects. They are completely different, both in the organizational structure and the technical component. As for the Brazilian project, the two governments formed a binational company, which required that most decisions be adopted almost at the interstate level. It was a long, difficult, and not always effective process. And then Brazil withdrew from the project unilaterally, as a state.
In the Canada case, we are talking about a commercial project with a single owner and much more flexibility in decision-making. The launch vehicle is also better. In recent years, Pivdenne Design Bureau has significantly improved the Cyclone-4M carrier, which now uses environmentally friendly components in producing the first stage and boasts of much better payload performance. However, I would like to emphasize that the previous rocket was also a very good piece, and had the project been implemented in Brazil, that carrier would have successfully launched into space.
UKRAINIAN-CANADIAN SPACEPORT WILL BE VERY COMPETITIVE IN THE WORLD MARKET
- Given the significant global competition in space launches, what are the project's commercial prospects?
- There are some good prospects. I am convinced that the spaceport will be able to compete successfully in terms of technical parameters and price with other launch sites worldwide. The satellite market is growing every year. There are already projects involving the launch of hundreds, sometimes thousands of satellites to form space groups. That's plenty of work to do.
- How will the responsibilities be divided during the spaceport construction, given that it will be built in Canada, while using Ukrainian technology?
- Canadian-based MLS technically builds the spaceport facility. In turn, Ukraine creates the Cyclone-4M carrier with technologies that have proved effective. Most of the components of this vehicle already have some flight history or have undergone a full cycle of tests. This is why the spaceport can kick off its work so quickly. Creating a new launch vehicle would take much longer.
- Apart from the spaceport, what are the prospects for broader cooperation between Canada and Ukraine in the aerospace sector?
- Mankind is now at a very important stage of transitioning to some completely new approaches to the use of space. An international agreement has already been signed on creating Moon Village, serious preparations are underway for Mars development, and so on. This involves a huge volume of work that will take decades. We are talking about a new chapter in the development of astronautics, transition to a new quality level of space exploration. This will require the efforts of many governments and the use of all kinds of technologies.
Ukraine and Canada both have significant potential to implement their achievements to participate in such ambitious projects. In addition, there are projects that are closer in terms of implementation, for example, the development of space Internet systems. Canada's Telesat mull their own Lightspeed system. The company can become one of the Internet providers operating Ukraine. To this end, we need to set up special technical stations, significantly increasing the level of our cooperation. We are ready for this project as well.
- How resolute is Ukraine to take part in the international project to return a man to the moon?
- Ukraine is as resolute as possible. We are signatories of the Artemis program. And I'm absolutely sure that we will be direct participants in the process.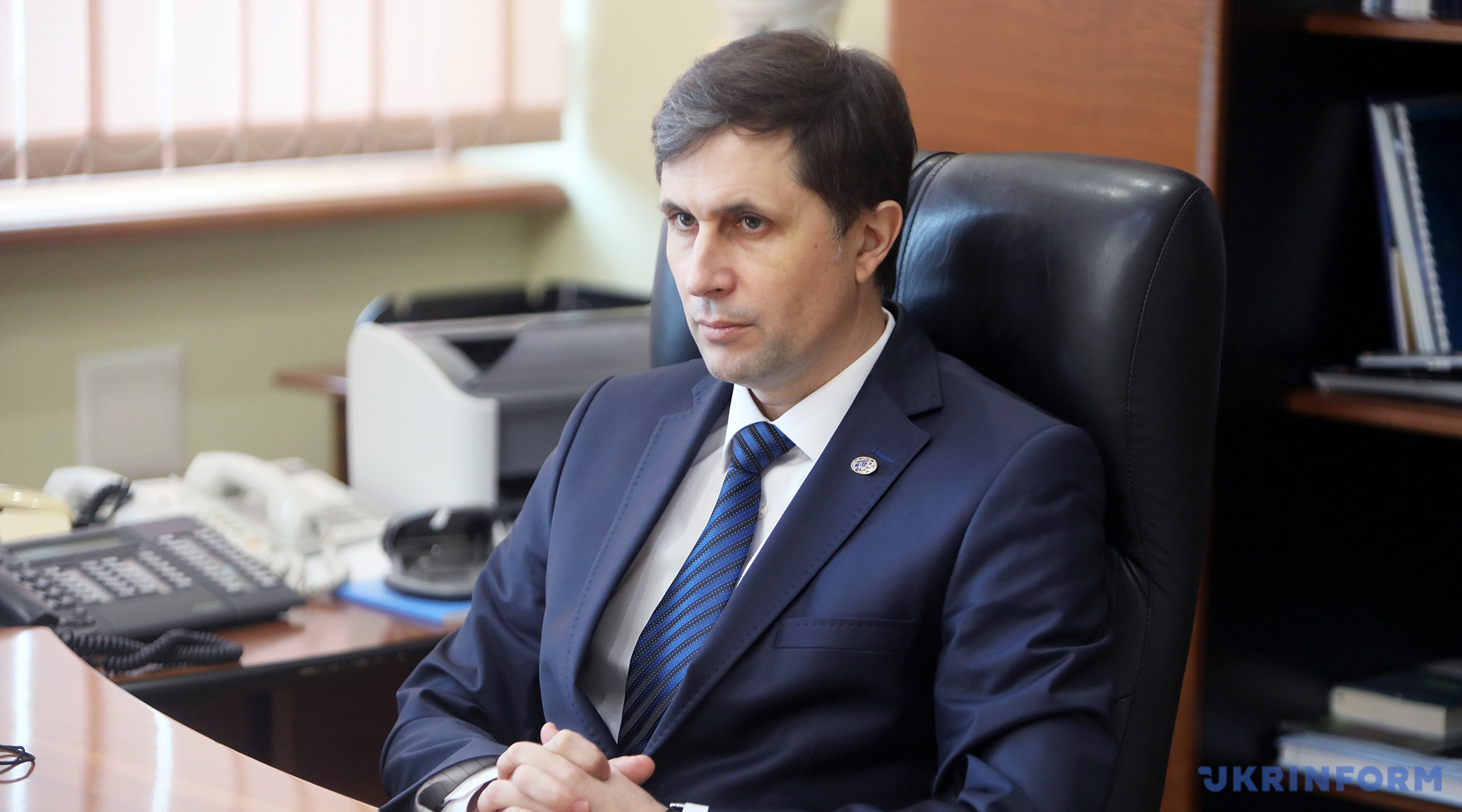 DOMESTIC ASTRONAUTICS HAS SOMETHING TO OFFER THIS WORLD
- The space industry is very costly both financially and intellectually. Does Ukraine have enough resources at hand to be useful to the world in this sense?
Definitely, yes. Ukraine has a very strong potential, proven by decades of missile technology. We have gained significant achievements. In particular, Pivdenne Design Bureau has concepts that can help build Moon Village, create appropriate energy, life maintenance, oxygen supply systems, and more.
- Is the current level of funding for the space industry in Ukraine sufficient to put these large-scale plans into life?
- Now we are at the final stage of approving Ukraine's Space Program until 2025, which provides for distributed funding by area of activity. We have the support of both President and Government, and next year we expect significant allocations for space activity. There has been no such program for the last 4 years, so there was we couldn't talk about any "sufficiency" whatsoever. We are now changing this situation.
- The Free Trade Area deal between Ukraine and Canada has been in force for four years already. Has it helped the Ukrainian aerospace industry?
- Such agreements generally promote the development of economic relations between countries and lay a good foundation for further work. I hope this Agreement will have a positive impact on the aerospace industry in the future.
- The Ukrainian satellite, Sich-2-30, was expected to be launched into orbit this December, but then the launch was postponed to January next year. What's the plan at the moment?
- So far we have been talking about the Ukrainian launch vehicle, Cyclone-4M, which will operate from a spaceport in Canada. As for the Ukrainian satellite, Sich-2-30, it will be launched from the spaceport in Florida (USA) and delivered into orbit by SpaceX's Falcon 9 carrier. So these are the two processes running in parallel lines, both strategically aimed at developing the Ukrainian space industry. As for the launch itself, our Sich-2-30 spacecraft is completely ready. The launch is scheduled for January 10, 2022, but the date depends on the readiness of the Falcon 9 carrier.
- Finally, I'd like to ask you about space tourism. Is Ukraine ready to join this global trend?
- Ukraine has no plans in the works to develop space tourism within the framework of budget allocations for our space industry, but we will welcome any initiatives put forward by private businesses.
Maksym Nalyvaiko, Ottawa