Kunio Mikuriya, Secretary General of the World Customs Organization
I hope Volodymyr Zelensky will provide full support to Ukrainian customs officers
23.07.2021 10:20
The Secretary General of the World Customs Organization (WMO), Dr. Kunio Mikuriya, has recently visited Ukraine at the invitation of Chairman of the State Customs Service of Ukraine Pavlo Riabikin. During his visit, he got acquainted with the work of Odesa customs officers and met with Ukrainian President Volodymyr Zelensky. He also had working meetings with the current management team of the State Customs Service. During the visit, Mr. Mikuriya signed a memorandum of understanding with Riabikin on the launch of the Global Trade Facilitation Programme (GTFP), funded by the State Secretariat for Economic Affairs of Switzerland (SECO). Dr. Mikuriya spoke in an interview with Ukrinform about the details of his visit, key decisions and his impressions. We were pleased with his optimism, which he sincerely shared during the conversation. The interview was held with the support of the EU-funded Public Finance Management Support Programme for Ukraine (EU4PFM).
The beneficiaries of the programme are the Ministry of Finance of Ukraine, the State Customs Service, the Tax Service and the Accounting Chamber of Ukraine. The goal of the programme is to support the further development of a modern, efficient and fair tax collection system and to improve the organizational capacity of public finance management institutions.
Question: In your conversation with President Zelensky, you spoke about supporting the Ukrainian customs reform process in which, according to you, progress has already been made. What progress have you noticed and what support can the World Customs Organization provide in the development of the process?
Answer: Our organization is working on improvements in customs to create a safer and more prosperous world. The WCO Secretariat pays particular attention to the challenges facing the world customs community. The WCO's theme for 2021 reads: "Customs bolstering Recovery, Renewal and Resilience for a sustainable supply chain." Worldwide efforts are now being made to find ways to manage economic recovery after a pandemic by expanding collaboration with partners at the borders, promoting the use of digital technologies for the renewal of trade and customs system and addressing human resources to increase resilience of supply chains. We are interested in and closely monitoring the reforms in Ukraine from this point of view, and especially in terms of the transformation of the State Customs Service. And we are glad to see how actively its work is being harmonized with international standards, normative documents, including recommendations of the European Union. I will also note progress in information technology where Ukraine has been advancing. The fact that customs reform has been on track was the subject of my conversation with President Zelensky, and I offered him the continuation of our support so that this process could continue.
Question: What does such support include?
Answer: We are talking about several areas of the tools and programs that are available in our organization. Knowing that each of our 183 Members are in different development stages and circumstances in customs management, we provide tailored advice, train specialists and support processes. Currently, our experts and consultants work mainly in the format of videoconferences, but with the progress of vaccinations I hope that they will be able to come directly to provide advice on specific issues.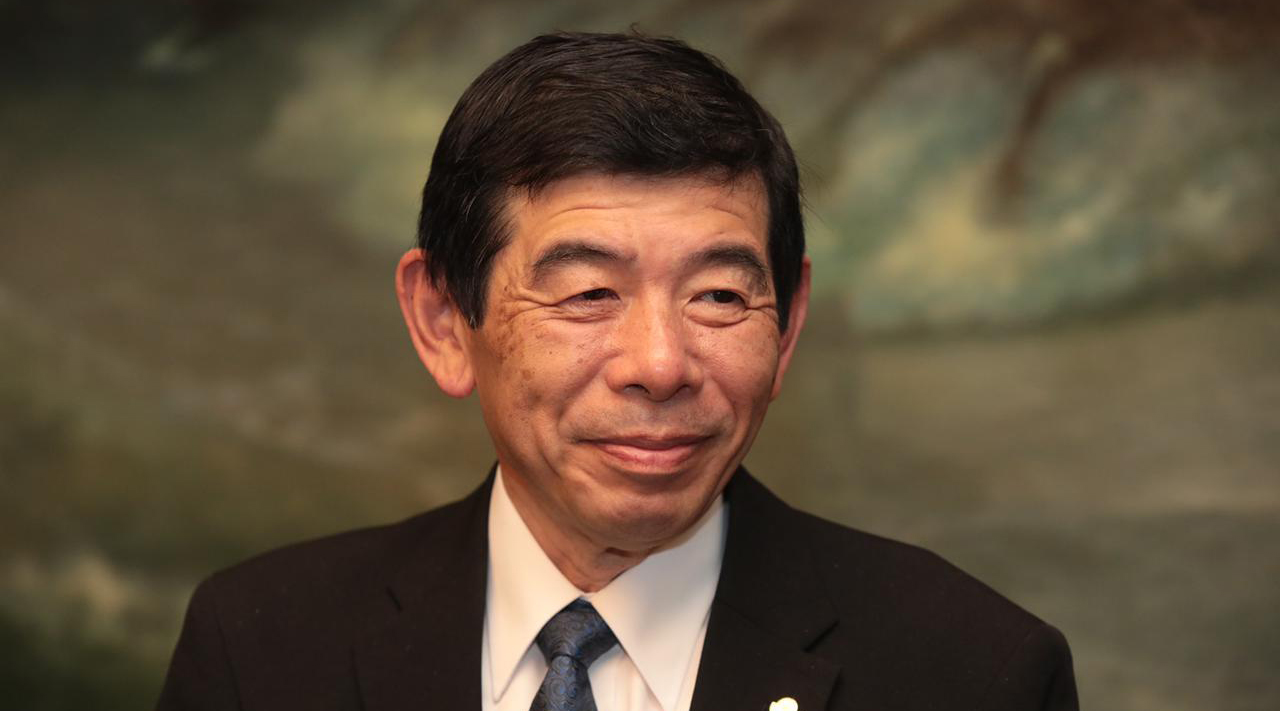 Question: How do you assess cooperation with the State Customs Service and what new areas do you see in this cooperation?
Answer: We are always interested in mutual cooperation and the State Customs Service has always shown its desire to build its work, focusing on best practices. This is the main thing in our current work - to pass on to Ukrainian customs officers the best world experience and to provide a broad exchange of information about modern tools and advanced technologies of other countries to inspire them to drive themselves towards reform. In particular, we are currently discussing with our Ukrainian colleagues the possibilities of technological development within Ukrainian customs and ways to increase its institutional capacity.
Question: Where is the most vulnerable place in the organization of customs procedures in Ukraine?
Answer: During the last ten years, a lot has happened in the activities of the Ukrainian customs service. But what worries me most is the frequent change of leadership and constant reorganizations. I drew the attention of Mr. President to this and asked for help in ensuring stability, which is very important not only for customs, but also for enabling the right environment for reforms in the country as a whole.
Question: What is your point of view on the issue of criminalization of smuggling in Ukraine, possible prospects and consequences of such an innovation?
Answer: It is true that in many countries, smuggling is considered a criminal offense. The fight against smuggling is not only about introducing a more severe punishment, but about properly set regulations that encourage their observance. In any society there are always people who would like to trade normally and comply with rules, and on the other end organized crimes that exploit illegal profits while in between there are those who usually comply with rules but if chances arise look for some way to circumvent paying taxes and duties. Therefore you need a compliance strategy whereby the former should be supported by the system and get facilitation, while the latter should be severely punished as deterrence of tax evasion.
Furthermore, it is necessary to study the adequate level of customs duties, as too much dependence on customs revenue creates pressure on both customs and traders that possibly create incentives for customs fraud and smuggling. It is necessary to find a balance so that customs tariff rates are not too high, so that they are paid normally and people do not look for workarounds in an effort to avoid excessive financial burdens. This is also one of the elements of improving customs-related government procedures, corporate finance and budget revenues, which should be considered by the country's leadership.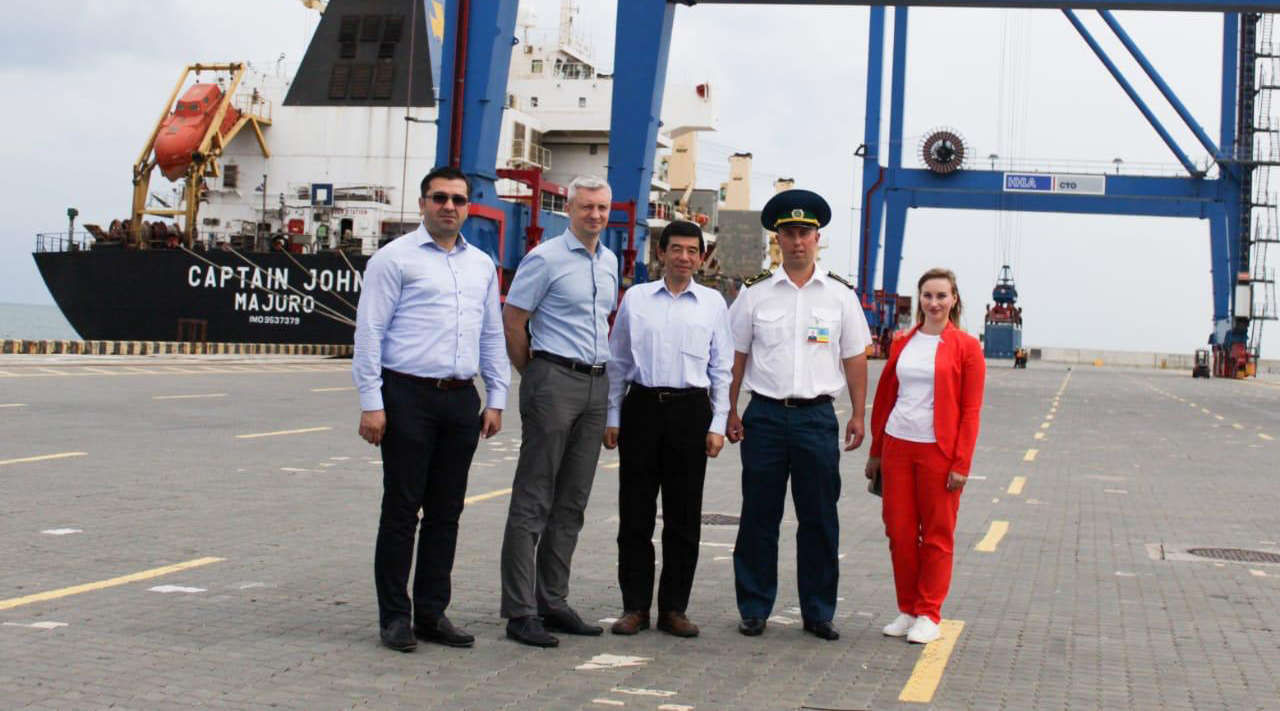 Question: Share your opinion on granting the State Customs Service of Ukraine the status of a law enforcement agency. How expedient will such a change be?
Answer: If you look at how global trade relations are organized, they are realized at the border, that is, at the time of goods crossing the lines that divide countries. Unfortunately, borders divide countries with different political and economic systems. And it is at the intersection of these systems that customs services can see whether they are normal trade or illicit trade attempting evasion and abuse through risk management. Of course, customs officers, if they detect the illegal supply of goods, could suspend such an operation. Logically, customs officers must continue to track who is actually behind these goods and trace the entire illegal chain to identify and punish the perpetrators. While close cooperation with other law enforcement agencies such as the police is important, customs should be endowed with law enforcement functions, and this is how it is handled in many countries.
In practice, when we interact with international police agencies, such as Interpol and Europol, they appreciate our cooperation as we represent the law enforcement powers of customs. After all, borders are the area most exploited by criminal organizations and therefore customs should work with police as law enforcement officers. Granting law enforcement power to customs is what I asked for when I met Mr. President.
Question: How can we fight corruption at customs? Which global experience can be used in this matter?
Answer: We need to look, first of all, at the possible causes of customs corruption. Here it may be worth starting with tariffs in order to understand whether businesses are able to comply with the legal payment of these tariffs without creating an incentive for avoiding these payments with illegal means. In essence these tariff levels should be moderate. Likewise it would be necessary to limit the exemption of duties that might allow them to exploit to abuse them with paying bribes.
Another area of possible corruption is the complexity of customs procedures and customs clearance, which might encourage businesses to pay bribes to facilitate and speed them up. The most effective way to address this is the simplification of procedures by the use of information technology that, on the one hand, accelerates the customs clearance procedure, and on the other hand, eliminates unnecessary human interface.
The third important area is the management of human resources at customs. People should be offered acceptable working conditions, including acceptable salaries and feel that they work for a respectable organization where they can make career development. Under such conditions, they would maintain high morale and there would be less of an incentive to take bribes. And to sustain this organizational culture it is necessary to make recruitment and promotions on merit, and that do not depend, say, on the influence or interests of any groups.
If the customs in the country is corrupt, it means that something is wrong in the state and society. It takes two to tango and when customs officers are corrupt, there are those who corrupt them. They could be businesses that seek illegal benefits in possible association with politicians who interfere on behalf of businesses and on their own. To address this issue, you need to establish cooperation with businesses, to establish clear rules and transparent and predictable procedures without room for giving bribes to government officers. To this end, I turned to President Zelensky for political support. Customs must be brought out of undue political influence so that there is no pressure on it from influential people, and must garner support from businesses on customs reform. I hope this will help reduce customs corruption in general.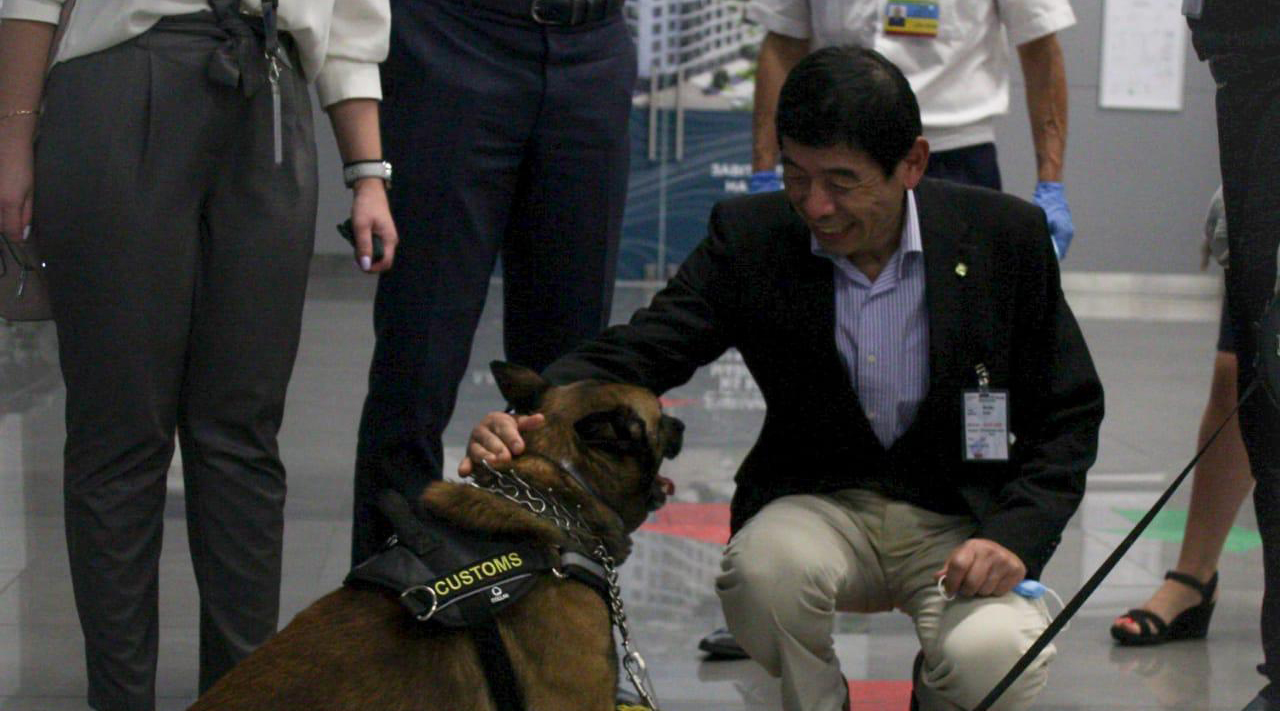 Question: What assistance in the field of international trade can Ukraine expect in connection with the signing of the trilateral memorandum of understanding between the State Customs Service, the World Customs Organization and the Swiss Federal Council? What is the memorandum about?
Answer: In general, our joint agreement is aimed at improving international trade efficiency and the business environment in Ukraine. There are several areas of cooperation. One example would be a study and examination of the time required for customs clearance in Ukraine. The goods, crossing the border, go through several stages of documentation and physical inspections. We need to measure how much time each step takes and identify where the bottlenecks are. Whether the customs officers themselves work slowly, or the delays are caused by other agencies involved in customs clearance of goods, or businesses that are unable to submit documents on time. It is expected that on the basis of this study, the State Customs Service together with other government agencies and businesses could develop an action plan for three to five years to improve border clearance procedures for Ukrainians. The new memorandum includes programs that address institutional support including the law enforcement issue, the fight against corruption and improvement of business environment in facilitating trade and investment.
In our conversation with Mr. President, he expressed his understanding and support for these ideas, and this political support is very important.
Question: Currently, the whole world is trying to adapt to the new conditions dictated by the global COVID-19 pandemic. The WCO is no exception. How has the COVID-19 pandemic affected the work of customs officers? What's new in their work?
Answer: At the beginning of the pandemic, the borders were closed to the movement of people, but goods had to pass through the borders, including medicines, medical supplies and other essential goods. The WCO has developed lists of the essential goods accompanied by HS classification codes to help customs and traders to identify them and provided best practices of customs procedures under the emergency situation.
An important area that was identified during the pandemic in the work of customs services is digitalization towards paperless trade. This will enable trade procedures to avoid human contact and thus observe social distancing. All documentary work should move to electronic format, and the exchange of electronic data has increased. Customs services continued to exercise control of goods as the first defence at the borders to fight against the falsified and substandard medicines and vaccines to protect the health of citizens while ensuring the necessary movement of goods between countries.
In order for customs officers to understand the specifics of certain categories of goods at this time, such as pharmaceutical goods, we have conducted many online training sessions for staff in all countries. For example, people who work at customs understand that some vaccines require special conditions, for example, storage at -70 degrees Celsius. And at the same time they learn how to identify the authentic medicines/vaccines from falsified ones.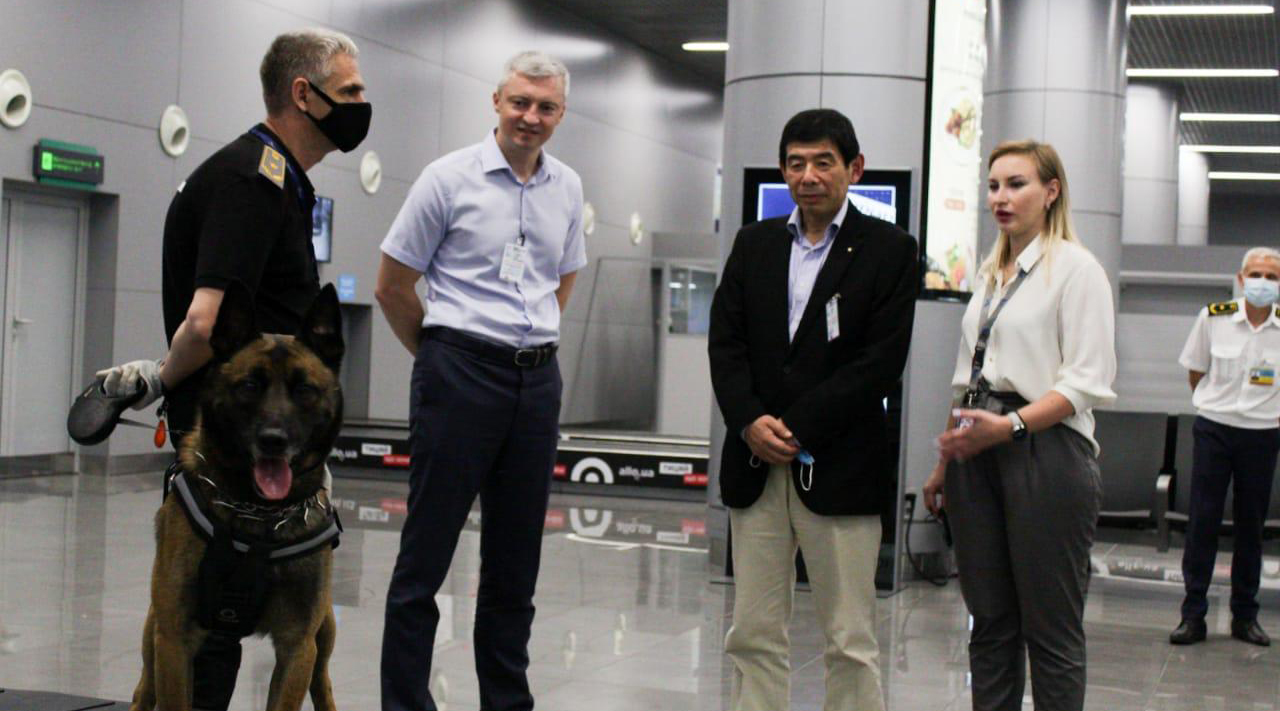 Question: What "pandemic" trends will stay with us forever?
Answer: Customs services work to ensure that goods move and people travel safely. But to do this, customs officers need more available data to be able to analyse it and make sure that everything is safe. For example, people might have to use COVID-related certificates when crossing the border in the coming years. For us, this will mean additional work in collecting and storing relevant information to facilitate and control the movement of passengers. That is why the issue of data management and automated data processing becomes very important. In fact, we are preparing for this, for a more advanced use of digital technologies and data management systems.
Question: You had a very busy program of stay in Ukraine. Share your general impressions of the country, in particular about the Odesa customs, which is the largest customs terminal in the country.
Answer: This is my fourth visit to Ukraine. During my previous three visits, I stayed mainly in Kyiv, and this time I expressed a desire to visit the regions to see Customs in action, in particular, Odesa. I was interested to see how customs services work at the local airport, at the Odesa seaport. And I saw that they work in accordance with international standards, that people there are very positive, well-disposed, and ready to improve their skills. It was also interesting to get acquainted with the rich culture of Ukraine, not only that of Kyiv but also of the southern region, to learn about its history as a window into modern Europe.
And at the suggestion of Mr. President, I visited Chornobyl. I learned a lot about this tragedy, and it was an unforgettable experience.
Every time I return to Ukraine, I am positively impressed by your changes. And I hope to see progress during my next visit too. I appealed to Mr. President, and I very much hope that he will continue to support Ukrainian customs officers in the line we discussed. They need it now more than ever.
Oksana Polishchuk, Kyiv