Reka Szemerkenyi, Vice-President at the Center for European Policy Analysis (USA)
Not worth risking the transatlantic cooperation for any business benefit
20.11.2018 15:38
Apart from other events, this year's Lviv security forum has drawn a lot of interest by presenting a report by a respectful American research institution, CEPA (Center for European Policy Analysis). It examined the discussion surrounding one of the most controversial pipeline projects in European history, Nord Stream - 2, which has already led to some cracks in the Western unity over past years. The study went thoroughly through all arguments of the Nord Stream 2 backers to examine their integrity.
CEPA's Vice-President Reka Szemerkenyi, who was presenting the report, stated that if implemented, this project would divide European post-Cold war history into "pre Nord Stream 2" and "post Nord Stream 2" period. Dr. Reka Szemerkenyi is a well-known economist and diplomat. Before focusing on academia in CEPA, she had served as the ambassador of Hungary to the United States and is known for having established a very good and close personal relationship to U.S. President Donald Trump right after he took the office. She had been a long-term member of Viktor Orban's government before arriving on a diplomatic mission to the U.S. We sat down with Dr. Szemerkenyi in the Ukrainian Catholic University's Sheptytskyi center where the forum took place to talk in depth on what are the challenges of the Nord Stream 2 pipeline, why economic arguments to back it don't hold water, where is the American interest in the LNG supply to Europe and why no business interests can be put above common values.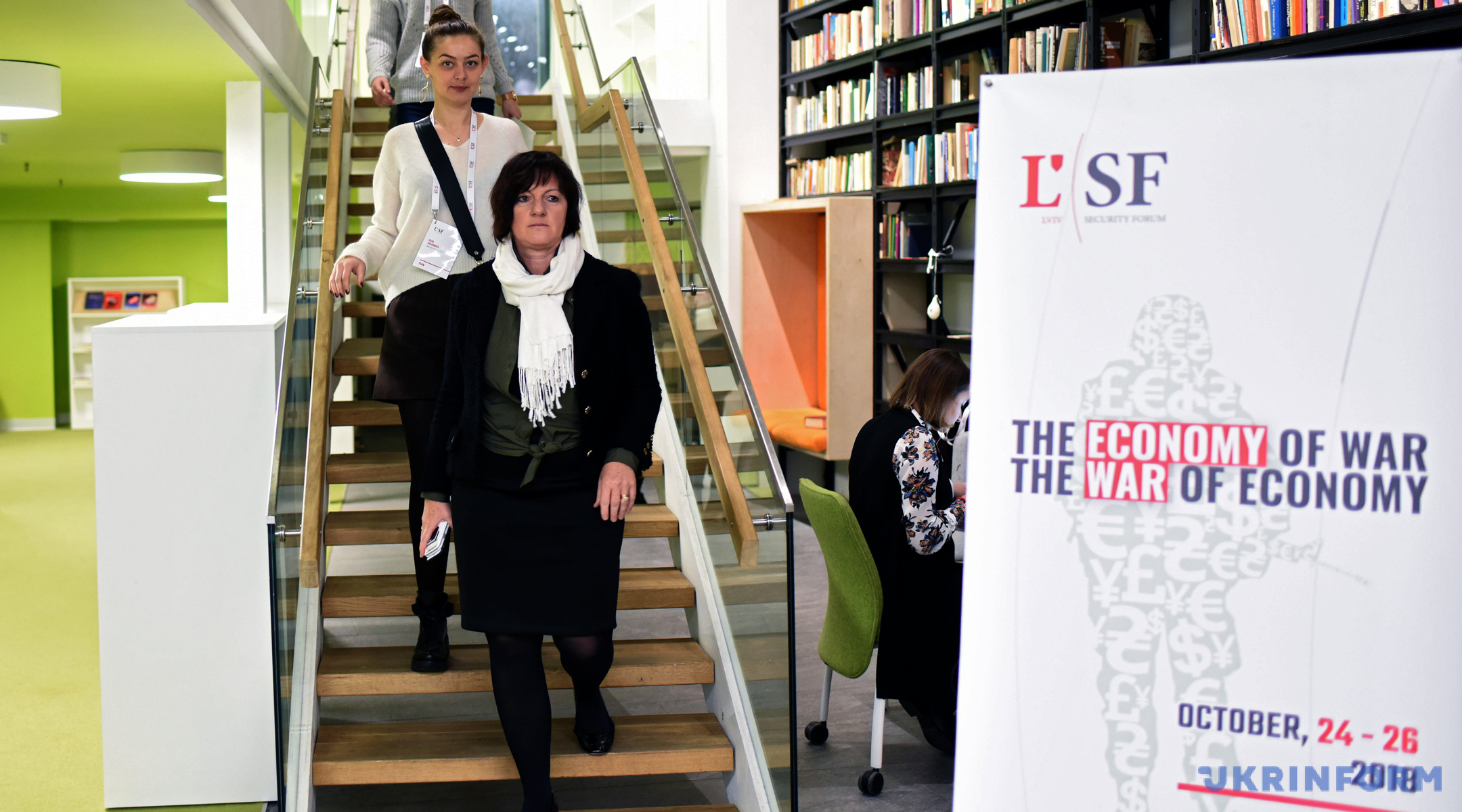 ECONOMIC ARGUMENTS DON'T HOLD WATER
Question: Dr. Szemerkenyi, could you outline the main conclusions of your Nord Stream 2 research? Is it an economic project or rather a political one?
Answer: There are many facts floating in European discussions about Nord Stream 2, which are very important to understand in depth. Because obviously, it is probably the most important investment in energy infrastructure that is going on in the Central and East European region. What we have found is that the facts and the figures about the potential cost elements of this investment, the financial burden of this investment, the potential benefits of what it can bring to the European consumers - don't work out well. So what we have seen is that the rationale for the project is definitely not economic. There is no need of this extra capacity of natural gas import into the European continent. The currently existing infrastructure is working under capacity. So there is enough capacity in the currently existing infrastructure to supply European consumers. We have to see that natural gas is a very important strategic resource. It is an element that has been used on several instances in Central and Eastern European countries before as a tool of a political pressure point. This is a process that we call a weaponization of energy. And unfortunately, even without the most negative potential consequences going into account, we have to see that the natural gas remains a political tool between countries. So from an energy consumption point of view, the other big argument is the instability or unreliability of the Ukrainian infrastructure, which is the current basic transit line to many large European consumers. There too, the facts on the ground show that in regard to the maintenance level and the quality of work, the Ukrainian transit system is working very reliably and very well in supplying the European consumers. If you go through all the basic arguments that are in favor of the Nord Stream 2 - that it is going to bring cheap gas to EU consumers, that it is to be an economically viable project, that it is an economic project, that it is going to be beneficial to European consumers, that it is needed to replace the old infrastructure, or that there is an extra-capacity that is needed in the EU market - unfortunately, all these arguments can be challenged. And none of them stand to the test of reality.
Q: In Ukraine, people say the Kremlin's main goal with Nord Stream 2 is to bypass Ukraine, to strip it of the transit revenues, but also because if the line bypasses Ukraine, Putin gets a freer hand militarily. What are the regional and global points of view on these issues?
A: If this project came to implementation, it would not be a project that would not cost anything for the European consumers. There is no way that this is a free or inexpensive investment. The financial burden will have to be taken on by someone, will ultimately always go down to the consumers. The financial burden will be felt. Every pipeline project is a massive investment, and an undersea one is even a more massive investment. And especially when there is a pipeline next to it that is not working to its full capacity. That extra burden should represent a very serious point of concern for all the European countries. The resulting supercpacity of transit line that would come with it would definitely mean that it is really up to Russia which translit line to use. That is an understandable effort on the side of Moscow. It is however very clear that not having the Nord Stream 2 in place would not mean that Russia is not able to transit more gas in other transit systems that they have at their disposal. I think negotiations and discussions surrounding this project should be really focusing on facts, on reality on the ground, and conclusion will be that this project does not serve the European consumers, does not serve the Ukrainian consumers, it does not serve the Central and Eastern European countries' interests. Having said this, it is still our common interest as the transatlantic community to have a good, working and stable relationship with Russia, one of the biggest energy suppliers of Europe, which it is.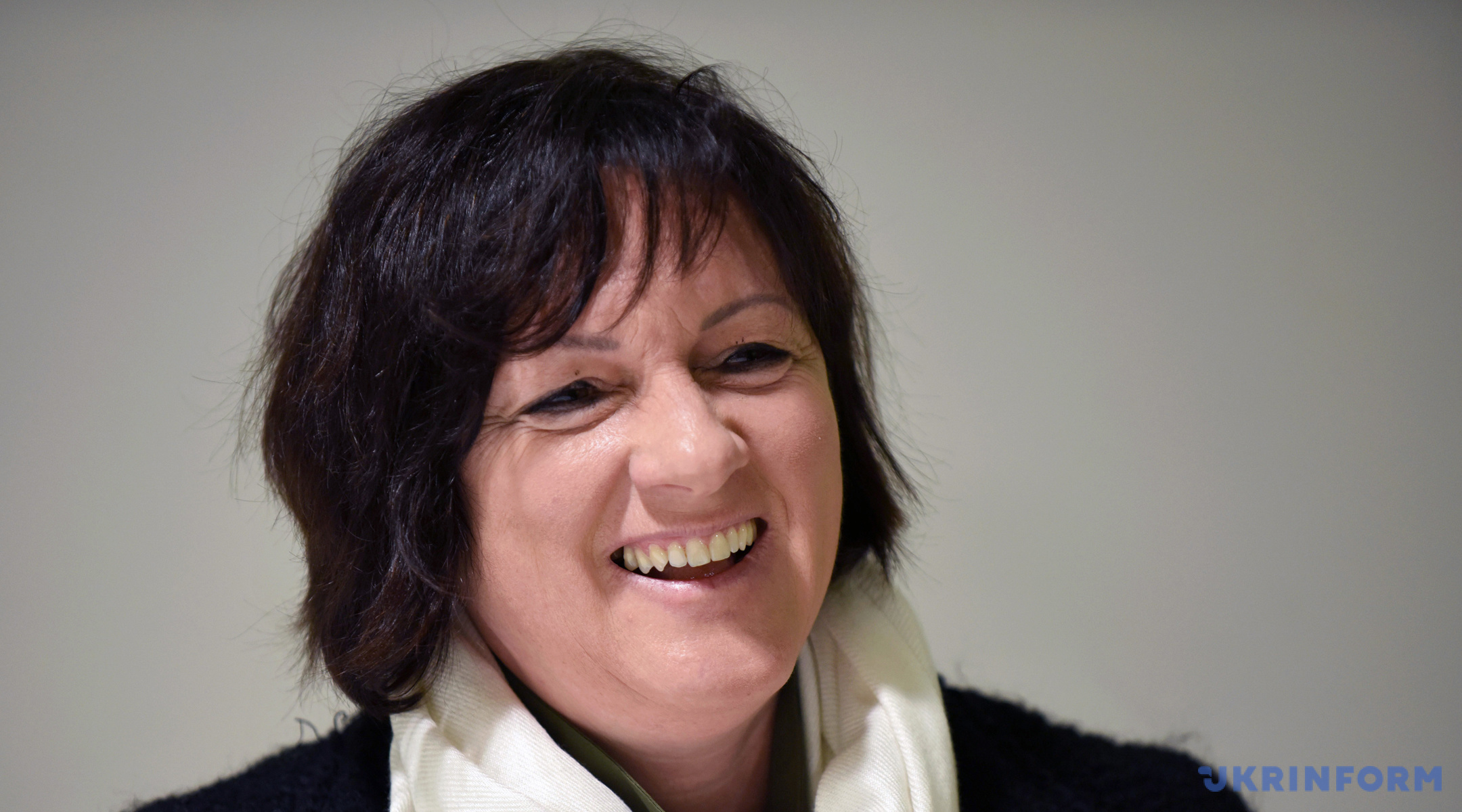 TIT-FOR-TAT, BUT NOT REALLY?
Q: The West is trying to contain Russia at the moment, the West is imposing sanctions to stop its aggressive actions in Ukraine. And at the same time we have this project being completed. Doesn't it seem illogical to have both at the same time?
A: Absolutely, and it is something that is very much in the center of discussions. It is completely not understood on the other side of Atlantic in Washington. As much as the rest of European energy policy analysts, decision-makers were surprised at how fast this project has been going forward without a real serious discussion taking place. A reliable energy supply is a very sensitive element of the national security, that is focused on a very sensitive resource, it is definitely a strong determining factor of the sovereign and independent decision-making process of any country. And it is in the common interest of all the Central and Eastern European countries as well as the EU member-states, as well as the transatlantic community that this element has to be discussed in the sense of achieving the best competition for the consumers, the biggest transparency of the contracts and negotiated deals, and to the best standards of the energy policy that we can expect.
MERKEL PIVOTS, BUT DOES IT MEAN DROPPING THE NORD STREAM 2?
Q: What do you make of Chancellor Merkel's latest decision to launch an LNG terminal in Germany by the end of 2018? Is it a turn in her strategy? If yes, where it takes us?
A: If we establish infrastructure through which there can be a competition in the sector - especially in the energy one - that is the best way to serve the best interest of the consumers. Not only because this is going to produce the best price level possible, the best technical levels of the supplies, but also because this is the way that will take energy out of strategic discussions. If there is an access to the natural gas molecules from a number of sources and there is no way one actor is going to be the strategic and dominant one in the field, then we can reduce dependence on one single source and increase the sovereignty of our countries. I very much believe that we can get energy out of the strategic picture if there is an infrastructure that supports and ensures market mechanisms to work. Having an extra infrastructure like the LNG terminal, which allows access to the global markets is a very welcome development for countries of Central Europe, Germany included. It will increase and ensure competition. This is a very positive step solidly serving interests of German consumers.
Q: Merkel's government is currently pressured from groups inside and outside Germany to halt, stop this project. Couldn't it be that this move is just an attempt to lower this pressure and go on with Nord Stream 2?
A: It was often represented in international media as if Germany was already fully committed to the Nord Stream 2 project, and it is a welcome development to see that there is a very serious discussion inside Germany about this project. It is a very healthy discussion. That is in a way decreasing pressure, but the real way to decrease pressure is to establish a fundamentally market-type of infrastructure.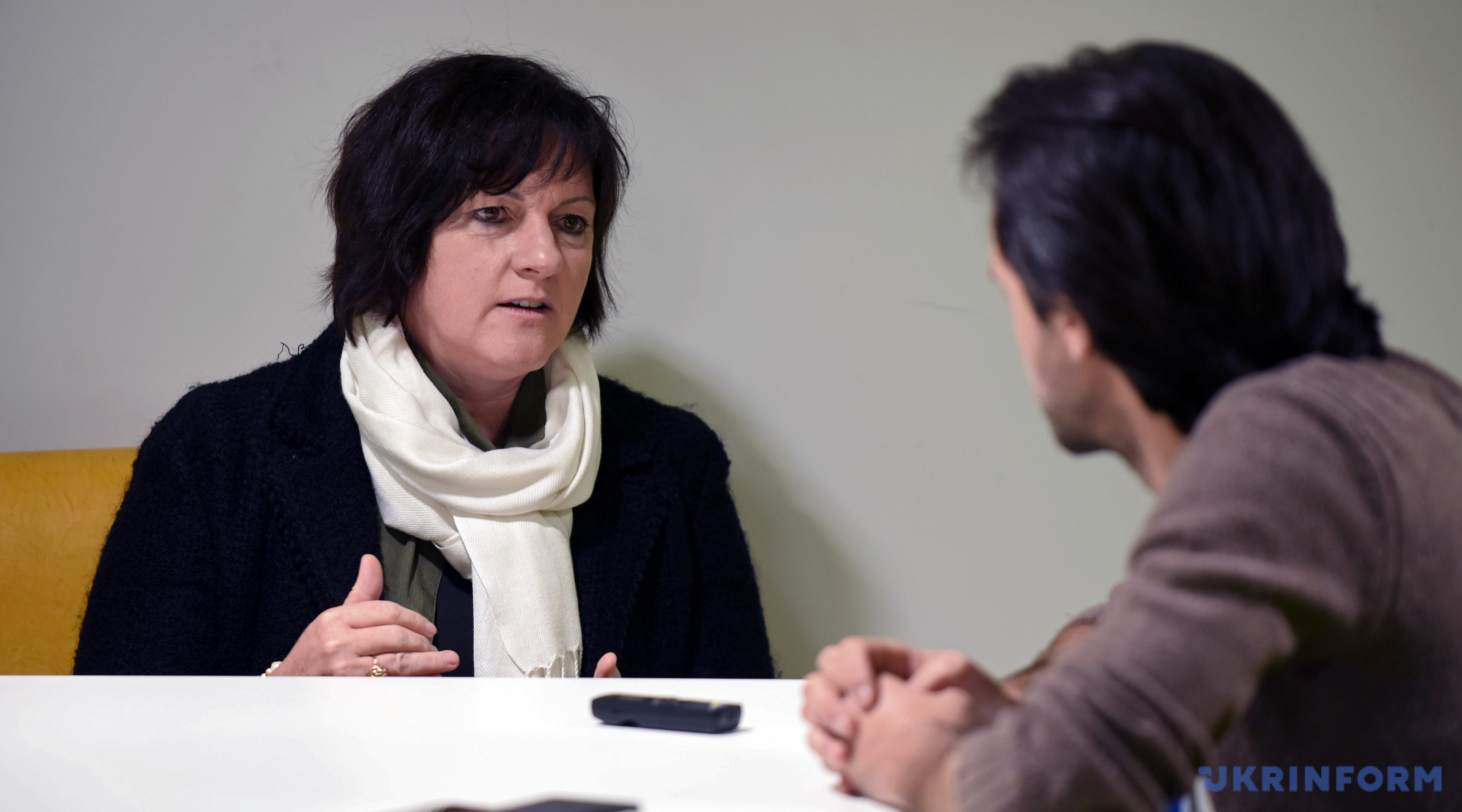 UKRAINE'S ENERGY SECTOR MOVES IN THE RIGHT DIRECTION
Q: Once I have even come across an argument in German media that the country is proceeding with Nord Stream 2 because... Ukraine has not competed unbundling in Naftogaz, meaning not reformed fully its system. Do you find this argument reasonable?
A: Well, of course, there is a number of steps that will help Ukraine establish a more market-type of infrastructure and more efficient functioning of its energy system. Some of the steps to these reforms are very important and urgent, and the sooner they happen the better. Some of these steps we have already seen taking place. For example, reforming independent energy company Naftogaz. That was a very welcome development. Those who follow closely developments in the energy sector in Ukraine have a growing understanding that modernization in this sector is far more advanced than in many other sectors of the economy. I understand the frustration of many Ukrainians and the international community, as well as the need for reforms at a speedy, focused manner, to go forward. But i think the energy sector is moving ahead in the right direction
THE US NORD STREAM 2 POLICY BASED ON OWN LNG INTEREST?
Q: You have met U.S. President Donald Trump personally. What is your insight on his tough stance on the Nord Stream 2 despite lack of criticism of Russia on other issues? Is it the American own economic interest in LNG gas supply that makes the current administration so pursuant in winning the European market from Russian influence?
A: Discussions, especially in Europe, often emphasize this element, that it is really an American interest to bring more American LNG gas into the European market, and that this is the driving force behind the concerns raised about the Nord Stream 2. I have to tell you that I fundamentally not share this opinion. I don't think it is a well-grounded and insightful understanding of American energy policies. First of all, what is very clear from facts on the ground is that the current presence of American LNG in the European market is minimal. Secondly, the European energy markets until quite recently have not been attractive enough for the American LNG exports to target them. Americans have been far more interested in targeting the far Eastern markets, Asian markets. Thirdly, the American energy market is very different from the European logic, or rather from the way Europeans understand energy decisions to happen. Especially Eastern Europeans. There are no governmental decisions, e.g. "You export here, you don't export there". All of those are private companies, which make decisions based on their internal profit-based, market-based approaches. These elements together show that there is a very clear lack of ground for this argument. This is our common interest to have a market type of infrastructure and decision making. If LNG prices change and it may get more profitable for LNG export from all around the world to target Europe - that would be the best. It would be in the interest of European consumers if pipeline gas would come in competition with LNG gas - so much the better. The more competition the better.
HOW TO STOP A NEGATIVE GAME-CHANGER IN EUROPE
Q: Let me ask a very direct question. If the Nord Stream 2 was built, do you think it would destabilize the region?
A: Nord Stream 2 would fundamentally redraw the energy map of Europe. It would be a negative game-changer. In comparison to the current situation in which the markets are supplied well, contracts are honored more or less. Especially from the German point of view this often comes up. That Russia is a reliable partner for them. Very well! But Russia should be a reliable partner for everybody who they deal with. I believe that Russian decision-makers also understand that if the infrastructure allows this gas-to-gas competition, the only way for them to be remaining in the market is to go with the market logic and to be a reliable partner.
Q: It sounds as if you see it as the only way forward. That eventually other infrastructure and competition will force Gazprom to play by the rules. Meaning you don't see any perspective in completely stopping the Nord Stream 2 from implementation?
A: No, I very much believe that even if it may feel like the 24th hour, but the project which is not serving the European consumers, not serving anybody's interest in the EU, will not go forward. And I very much believe that rational arguments, facts on the ground that show that this is not in the interest of European consumers, will prove it should not go forward. This the point of our discussions in meetings: we go through all the arguments, we examine them profoundly, we make sure that we don't miss out any point in the discussion and we go forward with the decision that is best serving the common interest of all European consumers. As in our conclusion, in our analysis it is very clearly not in the interest European consumers, and this is a project that should not go forward.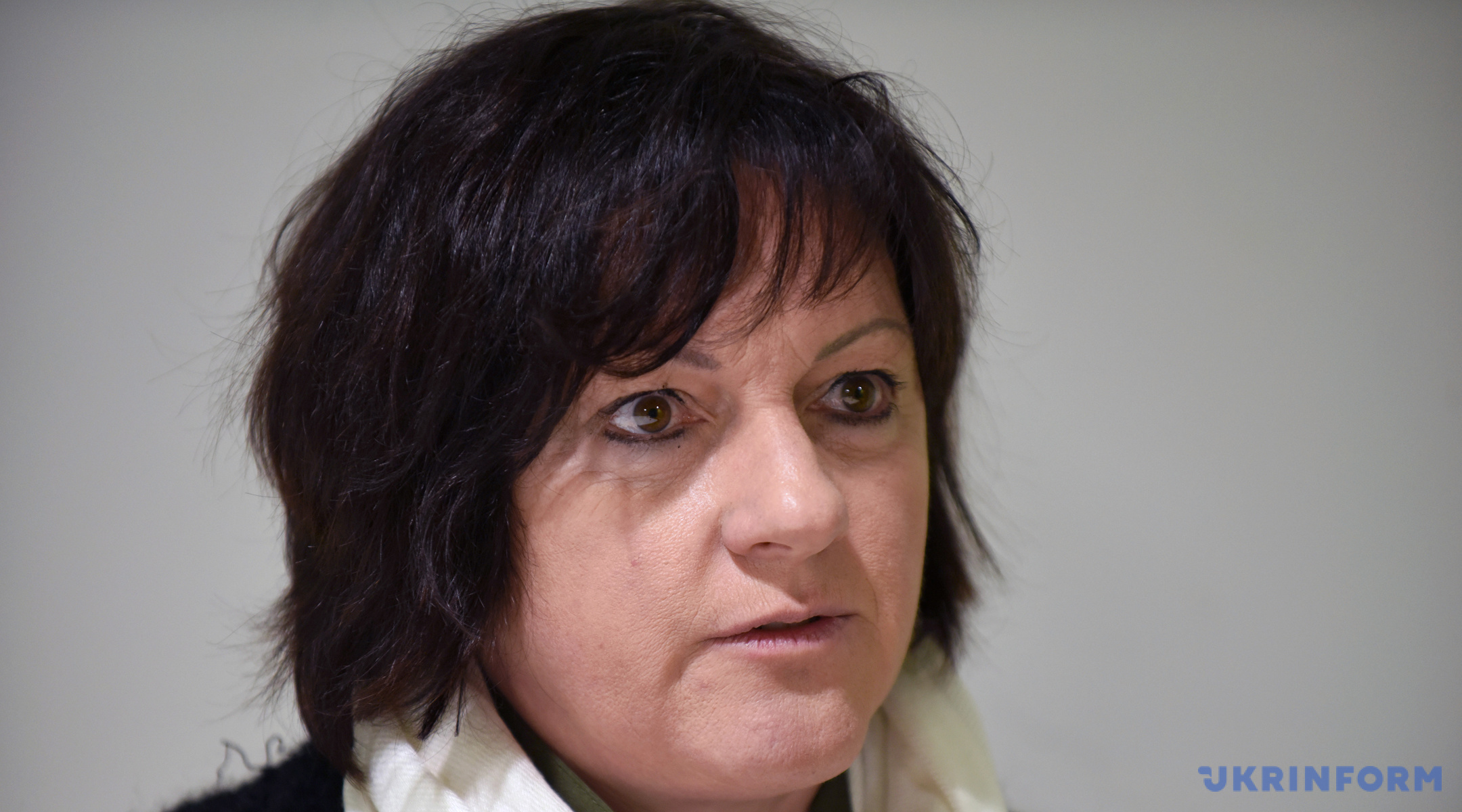 OUR COMMON VALUES HAVE ALREADY BEEN HURT BY RUSSIA
Q: Are U.S. sanctions against companies that participate in the project still on the table?
A: Yes, sanctions can play a very important role in this decision. If we have a strategic alliance and a relationship that serves the interest of all countries and nations in it, working for the benefit of all our countries participating in this alliance, then values of cooperation and values of solidarity, thinking and making decisions together, are a fundamental value. If that value is hurt by external actors who are not partners in this cooperation, then allies and partners should prioritize their alliance and their cooperation within the alliance, and not go forward with that side-actors as if nothing had happened. That would be a total disregard for the alliance and total misunderstanding of the values that motivate societies. I would not risk the transatlantic cooperation and the value of it for any potential business benefit. Even if it was on a societal level. If it is not on that level and it only serves few individuals or particular interests - even less so. Our common interest and common values have already been hurt by Russia through their actions in Ukraine. This is something that should not be disregarded in the discussion. This cannot be disregarded.
Interview: Heorhiy Tykhy
Photo: Markiyan Lyseiko