Stepan Poltorak, Minister of Defense of Ukraine
Our position on peacekeepers in Donbas is supported all over the world
20.11.2017 15:00
rnational institutions built after the Second World War, the modern world sees more conflicts. From Colombia to Kosovo, South Sudan and the Korean Peninsula - the old conflicts do not fade, while the new ones flare up with double strength. The role of the UN peacekeeping forces in maintaining world order becomes more important. The question of how to bring them into line with current challenges was discussed at the UN Peacekeeping Defense Ministerial conference that was held in Vancouver, Canada, last week.
The participants in this large-scale event also included Ukrainian Defense Minister Stepan Poltorak. Ukrinform asked him to sum up the results of the conference and speak about Ukraine's progress in advancing its position on peacekeepers in the world.
Q: The heads of military institutions from all over the world gathered in Vancouver. Tell us first about your impressions of the conference. How would you assess this international event in general?
A: It was undoubtedly a significant event this year. It was attended by 79 countries and 40 defense ministers. During two days of the event, Ukraine was one of the key topics both on official platforms and in informal talks. This conference was a great opportunity to convey to the world community Ukraine's position on a possible peacekeeping mission in Donbas. During my speech at one of the sessions, I argued our principled position on this issue. I think it can be stated that the conference has become very successful for our state.
Q: Did you have a chance to talk with participants face to face?
A: During my visit, I held very constructive bilateral meetings with the defense ministers of Canada, Lithuania, Estonia, Sweden, Finland, the Netherlands, Norway, Portugal, and Brazil. There was an extremely valuable opportunity to check our partnership relations. During conversations, we discussed international cooperation in the defense field. I also informed my colleagues about the current situation in Donbas, and we planned our future work aimed at improving cooperation. We also plan to expand cooperation with the Scandinavian countries, including in the training of our military.
Q: What concrete agreements were reached?
A: Sweden expressed its intention next year to consider the possibility of the participation of their troops in the training of our military. The Swedish defense minister will arrive in Kyiv in the first quarter of next year to make a final decision on this issue.
Q: Speaking at the conference, Justin Trudeau did not assume any new commitments regarding the deployment of Canadian peacekeepers anywhere in the world. Does this mean that Canada's involvement in a possible peacekeeping mission in Ukraine is closed?
A: During each meeting with foreign defense ministers, I spoke about our position regarding the deployment of a peacekeeping mission in eastern Ukraine. All states without exception, including Canada, supported our position. However, it is too early to talk about those who will lead, organize or participate in this mission. It is now necessary to adopt a decision on the deployment of this mission.
I emphasize that it is about Ukraine's proposal, which is significantly different from the Russian one. So, our position regarding the deployment of a peacekeeping mission in Donbas has huge support from my colleagues around the world.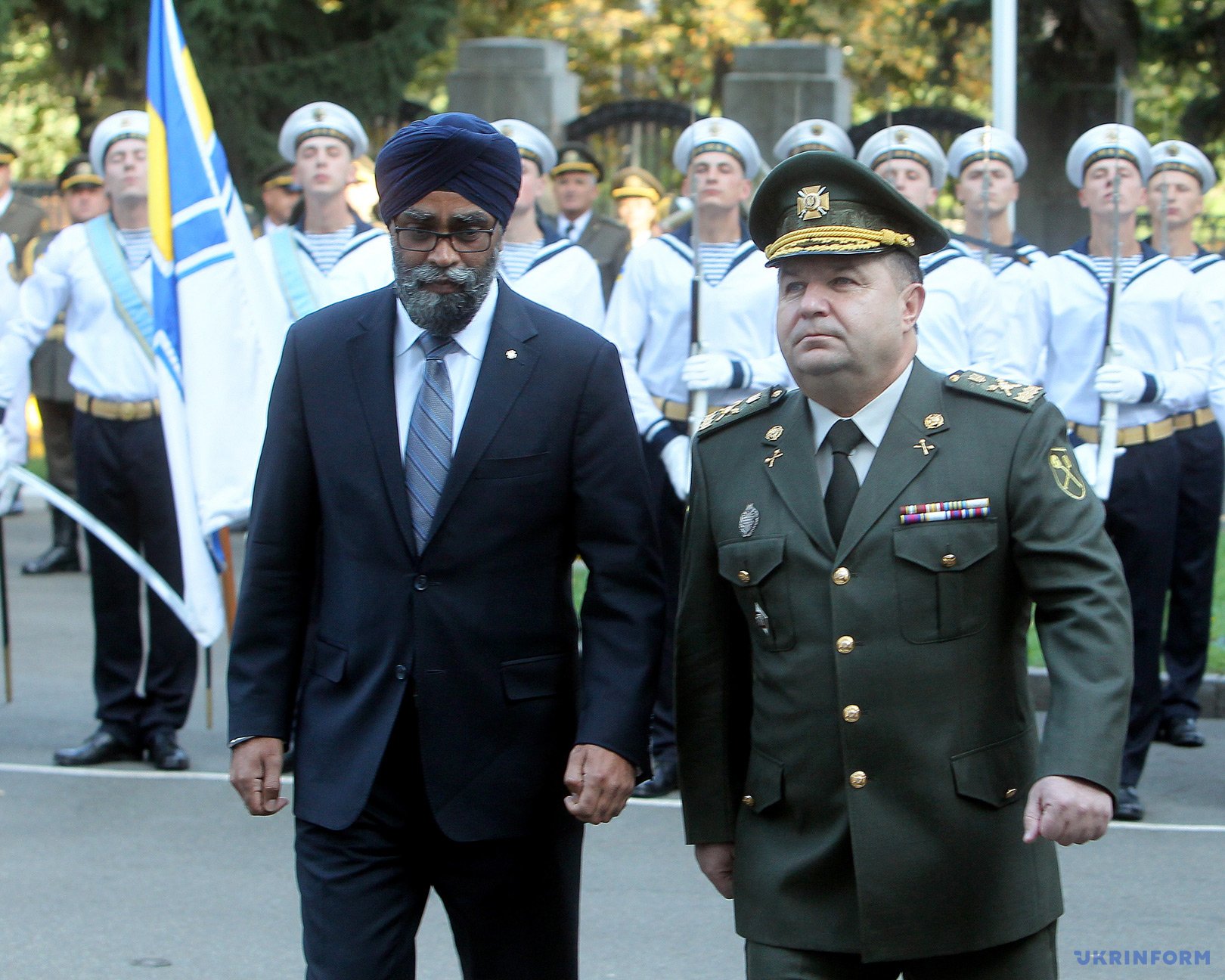 Q: Unfortunately, there are currently a lot of hot spots in the world, in addition to Donbas. Is Ukraine still on the radar of the international community?
A: Through its activities, including peacekeeping activity, Ukraine has proved to be a very principled state, which always carries out its own obligations. Over the years of independence, more than 40,000 of our troops participated in peacekeeping operations. Even now, missions in peacekeeping operations abroad are carried out by more than 400 Ukrainians. Our country has done a great deal of work for peace and calm all over the world, so we believe that we deserve special attention from our partners in ensuring peace in Donbas.
Q: What other questions were your interlocutors from other countries interested in?
A: Our colleagues were interested in everything that is going on in Ukraine: reforms, the general situation in the country and in the east, the reaction of our people to the current events. On the whole, everyone gave a positive assessment of the shifts that are taking place in Ukraine today.
Q: Canada is actively helping reform the Ukrainian Armed Forces and Ukraine in general. Are the Canadians satisfied with the progress of our state?
A: During the conference, I managed to talk not only with Canada's Defense Minister Harjit Sajjan, but also with Foreign Minister Chrystia Freeland. I have not heard any critical remarks. They are generally satisfied with the pace of change in Ukraine and cooperation between our states, not only in the defense sector, but also in other areas.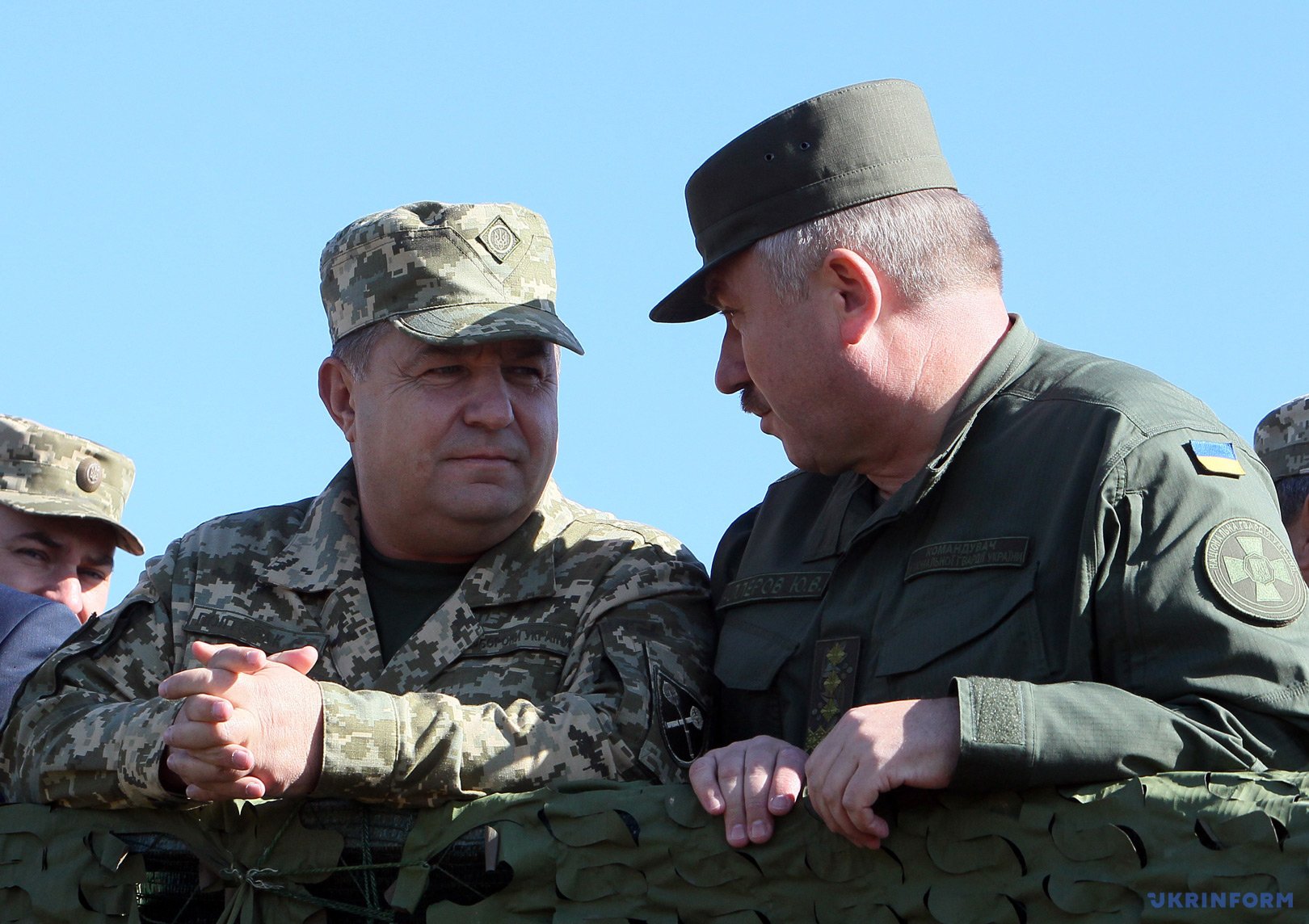 Q: Is it expedient for Ukraine, in conditions of aggression against it, to send the best soldiers abroad for peacekeeping missions?
A: Ukraine's participation in foreign peacekeeping missions does not affect the state of combat readiness of the Ukrainian Armed Forces. We have enough opportunities to fulfill our functions. The tasks that our peacekeepers carry out are extremely important. It is our contribution to stability and peace in the world, so we do not have the right to refuse, even now, when it's hard for us. By the way, our partners very much appreciate that even at a difficult moment Ukraine is fulfilling its obligations related to peacekeeping activities.
Maksym Nalyvaiko, Vancouver.
Photo: Volodymyr Tarasov, Ukrinform