Oleksii Reva, Bakhmut Mayor
We will return to our city united, indestructible, and tempered by the war
02.06.2023 14:45
Perhaps, the small town of Bakhmut in Donetsk Oblast is now known everywhere in the world. This is because, in this appalling, inhumane war of Russia against Ukraine, it has become a stumbling block, a point where the aggressor cracked its teeth in 10 months of battles but still failed to capture the town. Russian army erased it, not leaving a single undamaged building in the town that was founded in 1571 and celebrated its 450th anniversary in 2021.
History shows that in November 1917, when the Ukrainian People's Republic was declared in Kyiv, yellow-and-blue national flags were first raised in Donbas over Bakhmut. From 1920 to 1925, Bakhmut was an administrative center of Donetsk Oblast. In 1924, Bolsheviks renamed it Artemivsk, but in 2015, residents returned the town to its historical name.
Bakhmut stood out among other small towns of the region because of its style and architecture, as many historical buildings were preserved and restored there. The town had a beautiful contemporary embarkment, and the streets had endless roses along them. Seeing Bakhmut gave you joy. Even those who have never been to this town know "Artemivske Champagne", produced in the local plant's cellars...
Oleksii Reva, Bakhmut Mayor, told Ukrinform about the town's appearance before February 24, 2022, its achievements and plans, how Russia destroyed everything, about the evacuation, and their hopes and faith now. He has been an unchanged leader of this town since 1991, the only person in Ukraine with such an extensive experience as a mayor. During all years since the restoration of independent Ukraine, he has been passionate about the life of this town, which now became our fortress and the symbol of courage and indestructibility.
BAKHMUT HAD A STRONG POSITION IN THE RATING OF THE 55 BEST CITIES IN UKRAINE
- Tell us about Bakhmut before February 24, 2022. What was the town's industrial, cultural, educational, and medical potential?
- Before Russia's full-scale invasion, Bakhmut had been confidently ranking high in the All-Ukrainian network of sustainable development cities.
As one of the oldest parts of Donetsk region, Bakhmut, which would turn 452 this year, has entered the League of historical cities of Ukraine. It held strong positions in the All-Ukrainian rating of 55 best cities and was among the top five cities in the oblast rating in terms of social and economic development for several consecutive years.
Overall, Bakhmut's industrial potential was represented by diverse enterprises: a non-ferrous metal plant and pharmaceutical factory, machine-building and electrical engineering plants, and ARTWINERY PE – the only one in Ukraine producing sparkling wines using a classic method. Because of the gypsum deposit, Belgium SINIAT company was operating in our territory, manufacturing construction materials and mixtures.
We dedicated tons of attention to developing health care, education, culture, and sports. Renovated schools and kindergartens, hospitals, houses of culture – all of it is now destroyed by enemy shells.
The track-and-field arena of the Metalurh sports complex was the pride of the city and was assigned the status of the base for Olympic and Paralympic athlete training. Modern track-and-field arena corresponded to all European standards. Athletes from across our country trained there. It was destroyed by the enemy too.
After 2014, the Regional Specialized College of Sports Profile Named after S. Bubka was relocated to Bakhmut From Donetsk, and a new oblast medical and physical education health center was built on the town's territory, where athletes had the opportunity to undergo restorative rehabilitation. In addition, Horlivka Institute of foreign languages was also relocated to the town.
I can speak of our Bakhmut for hours. This is one of the oldest towns in Donetsk Oblast; it was developing confidently and was comfortable for life.
WE HAD A MULTITUDE OF PLANS
- We had a multitude of plans, which, unfortunately, were not to be. We were supposed to finish the started construction of the Center for administrative services and Emergency care department and complete the reconstruction of general secondary schools No. 11, No. 12, No. 24, and a dormitory on Metalurhiv Boulevard.
Moreover, we planned to continue cooperating with USAID Economic Support to Eastern Ukraine Project, wanted to purchase and install an outdoor skating ring and carry out a major overhaul of the internal premises of the Center for children and youth's technical creativity, and create a reliable foundation for the development of IT education in our community on its basis.
We aimed to develop tourism in the community and were actively seeking investors to create a multifunctional extreme entertainment park and construct a recreation park by Pivnichnyi Lake.
Cozy parks and squares, a renovated embarkment and a unique Rose Alley, which helped Bakhmut become a town of thousand roses, will stay in our memory forever. In 2015, a record in the category "The largest number of roses in one location" was recorded on the Rose Alley in Bakhmut. Experts counted over five thousand rose bushes. This rose alley was one of our town's hallmarks.
- How many people lived in Bakhmut before Russia's full-scale invasions?
- Before Russia's full-scale invasion, around 80 thousand residents lived in Bakhmut community, of whom 70 thousand were town residents. To date, according to our estimates, about 500 people still stay in Bakhmut.
- What is known about the number of killed Bakhmut residents?
- The most terrible losses are human lives. Since the war started, 505 of our residents, including 17 children, have suffered injuries due to mines and explosives. Unfortunately, 204 people died, including four children.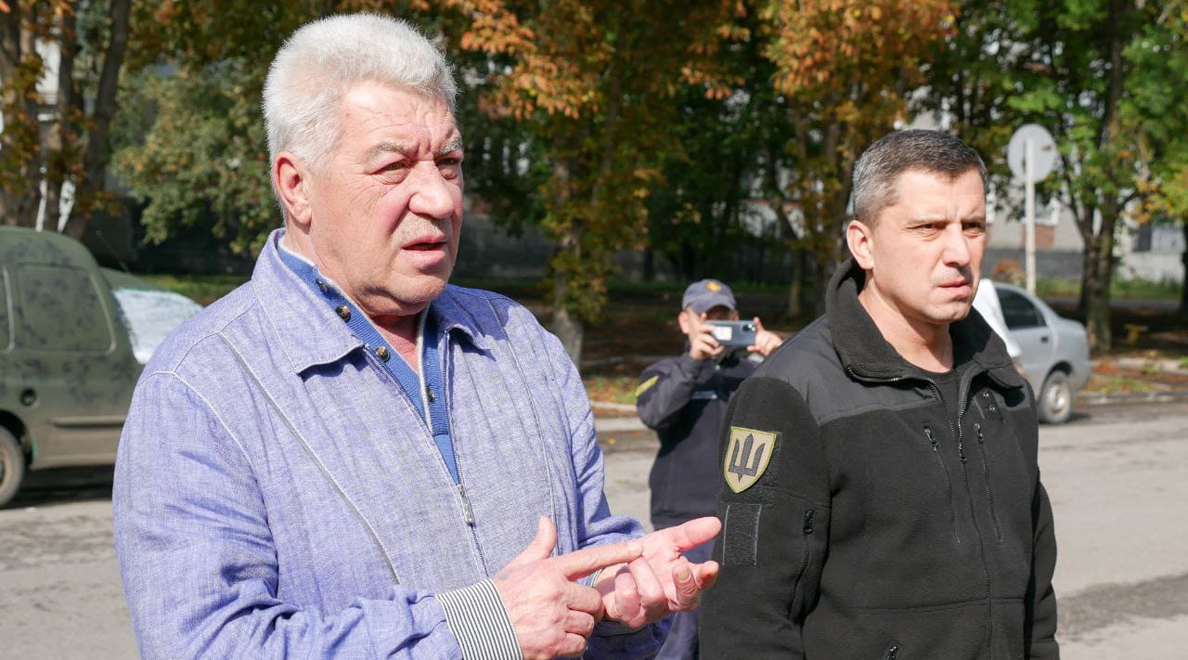 BAKHMUT TODAY MEANS RUINS AND ASH
- Battles for the town are still ongoing. Can we assess the approximate damage inflicted on the town?
- Bakhmut today is ruins and ash. It is hard to realize that the occupiers erased from the Earth's face the town we all loved so much. After many months of war, all infrastructure has been destroyed in Bakhmut, and not a single building survived. The enemy has destroyed everything! And these are not just destroyed buildings but completely ruined lives of tens of thousands of people. These are separated families, crippled fates, and broken dreams...
- Have you managed to relocate some equipment from health care and educational facilities?
- Yes, we moved computer equipment, interactive and multimedia equipment from educational establishments, partially furniture, school buses, and vehicles. All equipment now helps our teachers conduct the educational process remotely.
With shared efforts, medical equipment not involved in providing medical aid to our military and civilian population was also saved from Bakhmut, as well as some furniture. This equipment is now used by our doctors in the Treatment and diagnostic center of the structural subdivision of the municipal non-profit enterprise "Bakhmut Multidisciplinary Intensive Care Hospital," which is currently actively operating in Brovary of Kyiv Oblast. By the way, very soon, we plan to open a structural subdivision of this enterprise in Dnipro. Preparations are now at the final stage. Medical equipment and furniture have already been moved there, dental equipment assembled, and a laboratory diagnostics and mobile X-ray office created. We are also setting up a room for on-site consultations with secondary care doctors in Kyiv on one of the premises of Bakhmut Residents Support Center.
Furthermore, outpatient clinic No. 11 of the Municipal Non-Profit Enterprise Bakhmut Center of Primary Medical Care, where our family doctors work, was opened in Kyiv. In June, we plan to open another outpatient clinic in Kryvyi Rih.
The war is ongoing, and we learn to live in the new reality.
- In general, how did the evacuation of city residents take place? Where did Bakhmut residents go most often?
- People were anxious and lost. But while it was relatively calm in Bakhmut, there was no mass evacuation. When the security situation exacerbated, residents started making decisions on evacuation more consciously. Since the first days of the war, we organized routes for free evacuation trains delivering people to safer regions of the country. By joint efforts of Bakhmut town military administration, Donetsk Oblast Administration, and Bakhmut Raion Military Administration, residents were evacuated to Zakarpattia, Kirovohrad, Cherkasy, Zhytomyr, and other oblasts.
Fleeing from the war, Bakhmut residents dispersed across the country, many went abroad. Currently, most residents are temporarily living in Dnipro, Dnipropetrovsk Oblast, and in the capital.
There was this category of people who refused to leave despite all our persuasions. We explained the situation to them every day and told them about free evacuation and guarantees provided by the state for people to be able to adapt to the new reality and register for payments.
I am grateful to our military, Bilyi Yanhol (White Angel) evacuation police group, Emergency Service rescuers, charitable foundations and organizations, Proliska humanitarian mission, and volunteers who helped Bakhmut residents leave the most dangerous town districts and suburbs under shelling.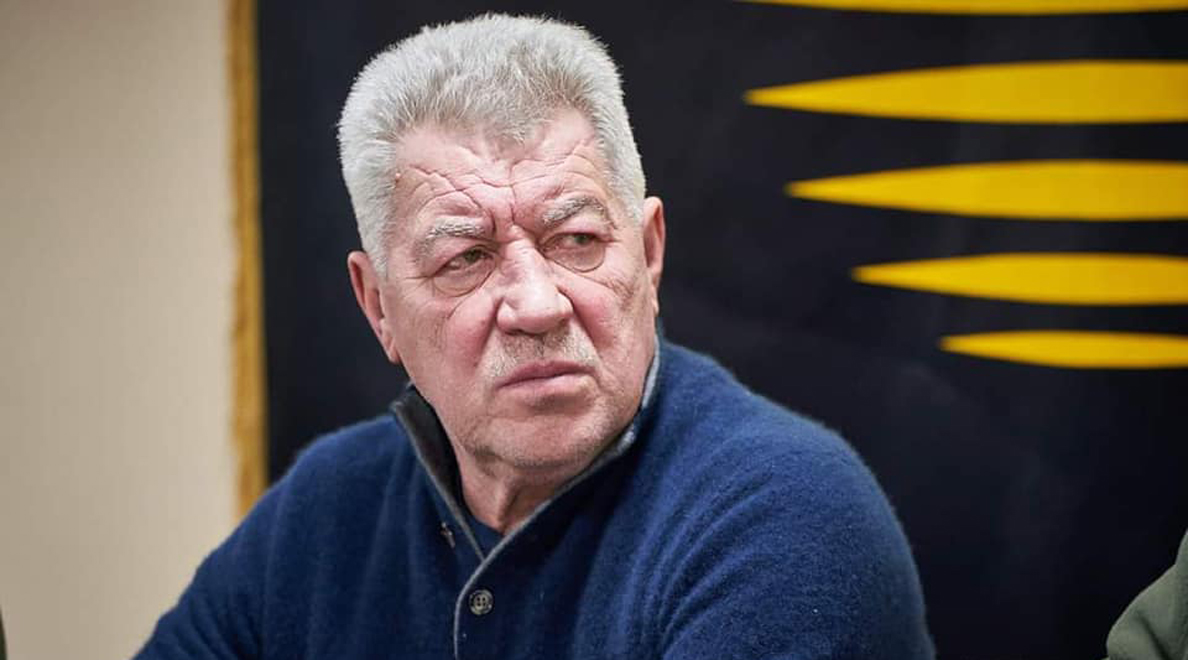 - How well were those who did not want to leave and stayed in the town provided with the minimum necessities for life?
- Our most important task as the military administration was to do everything possible to provide the necessary aid to residents who did not want to leave the town despite our continuous persuasions. Residents who stayed were provided with all the necessities. Humanitarian aid was being delivered to the town on an ongoing basis: food, drinking water, hygiene products, and medicines. People managed to collect some supplies.
Trade outlets were operating to the last, albeit in a limited mode. The last pharmacy closed in Bakhmut on January 31 (67 Yuvileina Street). As a result of another enemy shelling, the building where the pharmacy was located got damaged, so the decision to close it was made. While the security situation allowed it, bread purchased at the expense of the local budget was delivered to different town districts.
Three outpatient clinics were operating even under shelling: No. 1 (town center, Sybirtseva Street), No. 2 (Oborony Street), and No. 7 (Chaikovskoho Street).
Three "Points of Invincibility" were created and operated in Bakhmut, and with the help of caring people, three heating points were arranged in the town where residents could get warm, eat, drink hot tea, recharge cell phones, and connect to the Internet.
Four points of humanitarian aid distribution were operating. Along with the People in Need International Humanitarian Organization, Angels of Salvation Charitable Foundation, and Common Cause for People PO, we arranged the supply of potable water to the population. The Emergency Service squad helped with water deliveries – both technical and potable.
We lived through months of the hardest winter in the history of our independence. Since the beginning of active hostilities, the community had a complete lack of gas and water supply, there was no electricity, almost no mobile communication, and no Internet.
For Bakhmut residents, who refused to evacuate, to be able to survive the winter, small stoves, metal heating devices – bullerjans, coal, and fuel briquettes were purchased at the expense of the local budget Wood was also purchased with state subsidies.
All fuel materials were issued free of charge to residents of dormitories, private and multi-apartment residential buildings, where people arranged shelters for themselves.
Furthermore, Bakhmut residents received about two thousand (1,732 units) boilers from the Ukrainian Red Cross Society Donetsk Oblast organization.
- When you and generally the city authorities were forced to leave Bakhmut?
- My last time in Bakhmut was in early March of this year when the military still allowed to go to the town. Honestly, I did not think it would be my last trip there...
- Currently, help centers for displaced people from Bakhmut and relocated enterprises have been opened in many towns in Ukraine. What is the role of town authorities in their opening?
- Bakhmut Town Military administration opened support centers/hubs for our compatriots in Dnipro, Kyiv, Kharkiv, Odesa, Poltava, Kryvyi Rih, Zhovti Vody, and Kostiantynivka. As part of cooperation with Pokrovsk City Military Administration, we also support our Bakhmut residents who temporarily live in Kropyvnytskyi.
We work with international and charitable foundations and public organizations to help our residents. With such support, Bakhmut residents regularly receive food and hygiene kits, baby food, clothing, blankets, bed linen, and toys. Bakhmut Town Council officials continuously help residents address social, administrative, and legal matters. Education hubs were opened within humanitarian's headquarters, where various educational activities are being held for children of school and pre-school age, creative team classes, master classes, sports and cultural events.
- What is your vision of Bakhmut's future?
- Many challenges are still in store for us. However, I am unwaveringly confident in our Victory and in the fact that our town will definitely have a future. My most cherished dream is to bring Bakhmut back to life. We will rebuild it and make our town even better and more comfortable for people, but this requires time. And what is more important – we need to wait for our Victory!
RUSSIA MUST REIMBURSE ALL DAMAGES INFLICTED ON BAKHMUT
- Do you hope for reparations from Russia? Can we speak about at least some approximate amounts today?
- It is too early to talk about the amounts. The town has been destroyed to the ground, and we will have to rebuild it from scratch. Russia must reimburse all damage inflicted on Bakhmut by its invasion.
- I know that you are the most experienced mayor in Ukraine – you have spent over 30 years in this office. Can you tell me if you ever assumed that there might be such a war with Russia?
- No.
- What, in your opinion, will change in the mentality of Bakhmut residents after the war?
- The town itself will be different, but not less beautiful and comfortable. We have all changed drastically after February 24... Things that once used to be overly important have faded into the background. The war unleashed by the Russian Federation showed the entire world how we can support each other in hard times: not to be afraid and share the last with those who need it more. This is how we will return to our Bakhmut. United, indestructible, and tempered by the war.
- What can you wish your compatriots, Bakhmut residents, and refugees scattered across Ukraine and beyond?
- I wanted to sincerely wish my compatriots not to lose faith under any circumstances. We are a strong nation, we are Ukrainians. We will withstand and definitely endure everything. We will return home, rebuild everything that the enemy has ruined, and catch up on everything that the war waged by Russia postponed. Glory to Ukraine!
Olena Kolhusheva, Donetsk Region