Serhiy Naiev, Lieutenant General, Hero of Ukraine
Those who risk their lives on the frontline should be paid the most
25.04.2023 15:01
Seeing the essence of the problem and succinctly formulating an effective response is a style that has always been inherent in Commander of Ukraine's Joint Forces, Hero of Ukraine Lieutenant General Serhiy Naiev. At the same time, he is a truly interesting interlocutor who is ready to appeal to numbers, facts, and events that he recollects down to the tiniest details.
The commander of the Joint Forces shared with Ukrinform his own observations and conclusions regarding the current developments in the war with the Russian Federation, as well as outlooks of its potential end.
- General, public attention is now focused on the hostilities in the eastern and southern directions. But what is the current situation on our country's northern borders? Are we prepared for a potential resumption of hostilities in this area?
- The situation in this area is under our control. At the same time, enemy artillery continues to systematically bombard the areas of Sumy and Chernihiv regions bordering Russia, conducting aerial reconnaissance to inflict fire damage on critical civilian infrastructure facilities and locate our air defense systems.
Airstrikes mainly target military facilities and infrastructure. But, unfortunately, as a result of these strikes, there are numerous cases where civilian objects are destroyed and locals are killed.
The enemy has engaged two groupings to cover the state border in our northern direction. They are deployed in the southern part of Belarus and in the territories of Russia's Bryansk and Kursk regions. This is some 17,000 servicemen.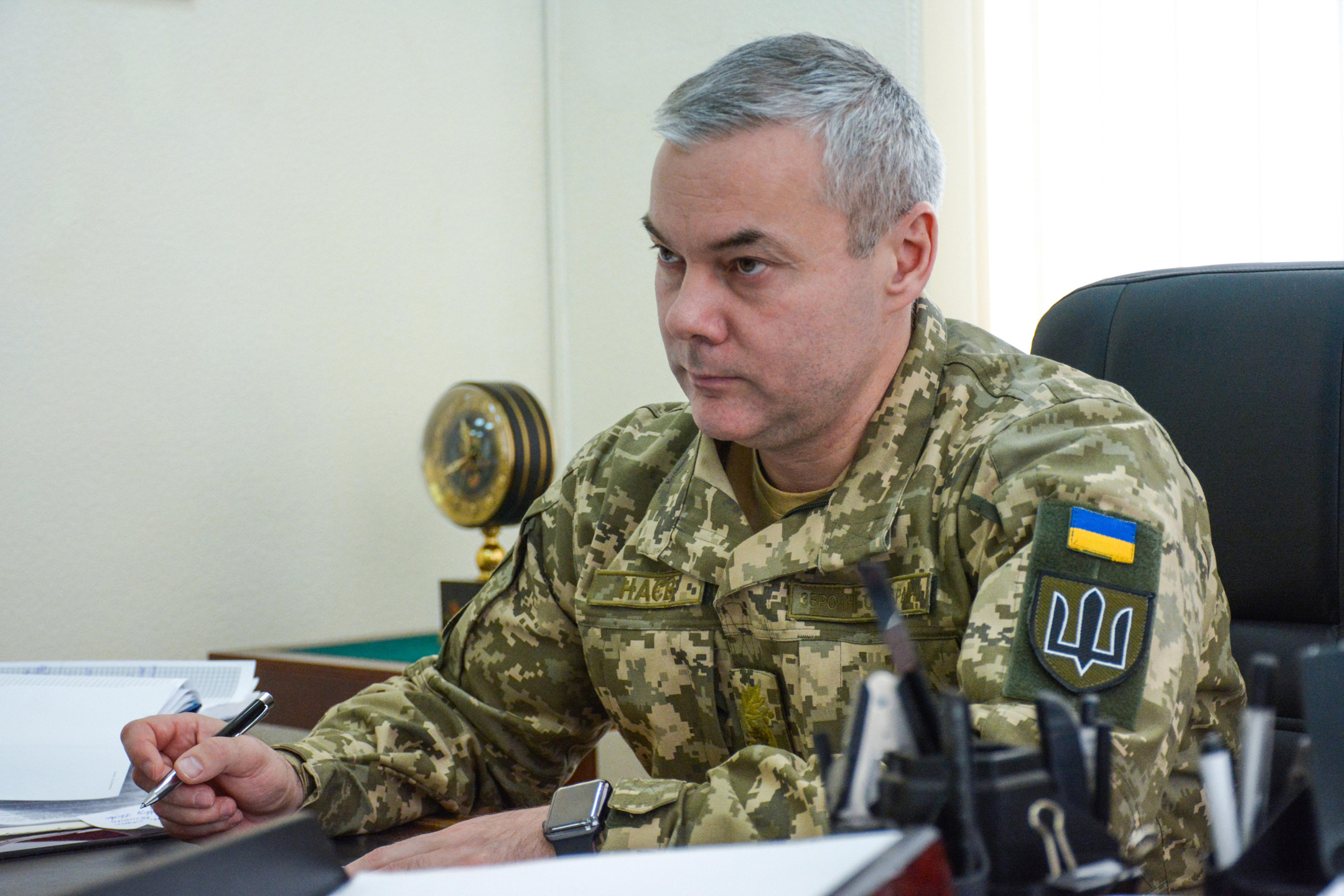 In addition, a 2,800-strong regional grouping of Russian troops remains on the training grounds across Belarus. Warplanes and helicopters of Russia's Aerospace Forces are still stationed at Belarusian military airfields.
At present, the analysis of the combat composition, location, and military activity of these enemy groups shows that there are no signs of any ground strike groupings being formed
But, despite this, we continue to strengthen the Northern Grouping of Forces and prepare reserves. We are monitoring the situation, getting ourselves some more modern foreign-made weapons, enhancing permanent fortifications, increasing the density of minefields along border strips, and training our people.
- The large-scale war has been going on for more than a year already. Is there a noticeable change in the tactics applied by Russian troops?
- If we speak according to the canons of military science, changes in their tactics are caused primarily by the development of technology, as well as the emergence on the battlefield of the highest-end and most promising models of weapons and military equipment.
Under international sanctions, Russia is significantly limited in the production of new weapons so they need more time and resources to establish import substitution schemes for scarce spare parts.
However, the enemy adapts to the existing realities, trying to make use of the Soviet stocks
At the same time, guided aerial bombs - modernized Soviet FABs – are being used more often now. This is a clear example of how the enemy exploits the advantage in aviation as they launch these bombs without entering the hit zone of our air defenses. In addition, their bombers are covered by Su-30 and Su-35 type fighter jets, whose on-board weapons allow for detecting and destroying our interceptor aircraft even before they approach the launch distance of their air-to-air missiles. Of course, the supply of modern warplanes from our partner countries would change things to this end.
Over the past six months, the enemy has resumed the use of S-300 anti-aircraft guided missiles against ground targets.
- While the enemy adapts to the shortage of certain types of weapons in their arsenal, our defense units receive more and more of the new types of defense capabilities from foreign partners. How do these Western weapons and military equipment affect the course of hostilities?
- Long before the full-scale invasion, defensive combat equipment had been arriving in Ukraine as aid from our Western partners.
In the first days of the war, they were used to hit Russia's armored combat vehicles and proved themselves as effective, operating by the "fire and forget" principle. Enemy convoys were "shredded" by our artillery and Bayraktar UAVs. Amid such pinpoint strikes, the enemy was forced to change routes and approach designated meeting points in small groups. And then, our mobile fire groups, armed with Javelins and NLAWs, would already wait for them there.
According to a similar principle, our anti-aircraft units "landed" more than one enemy helicopter and warplane, using Stingers.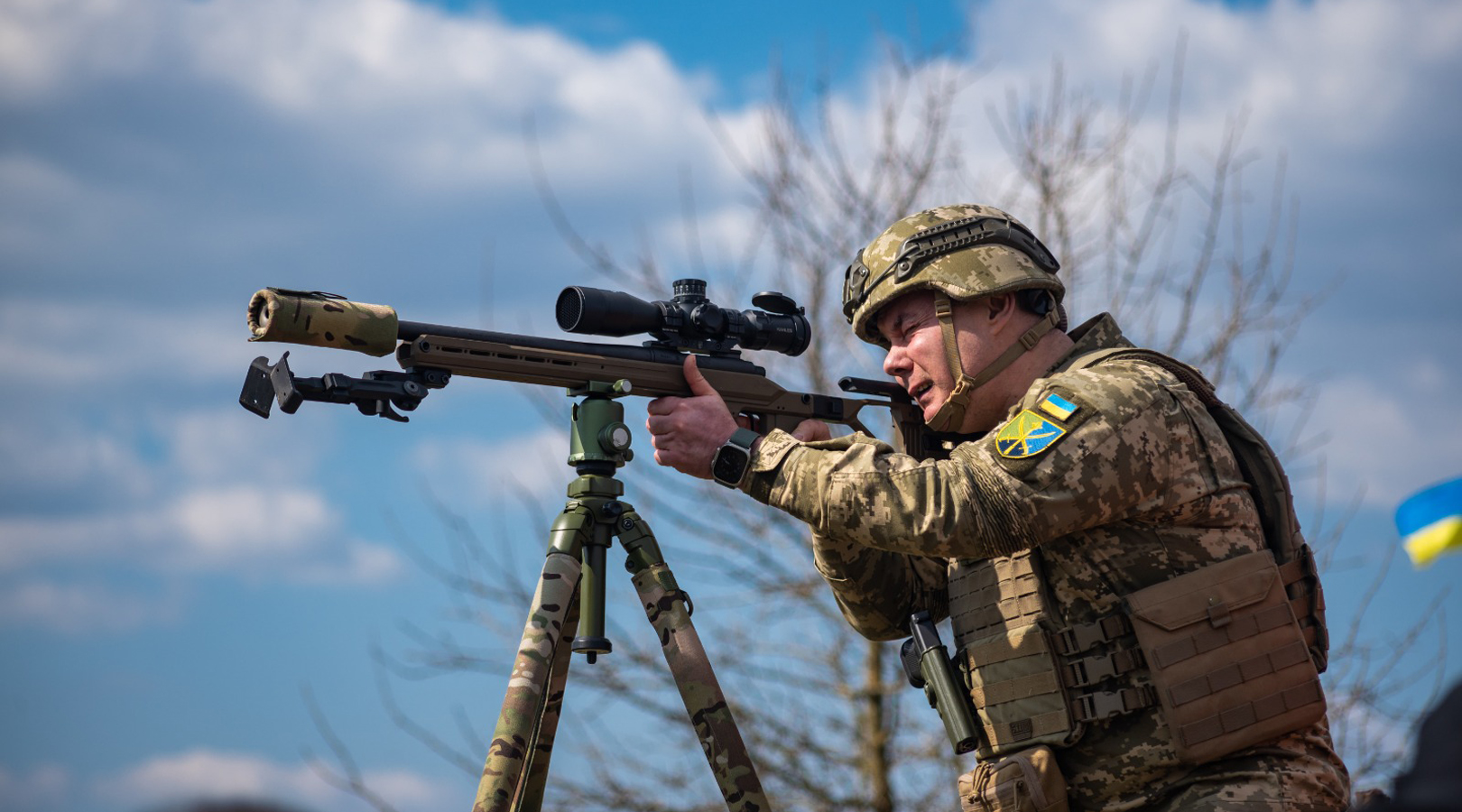 With the onset of Russia's large-scale military aggression, the Armed Forces of Ukraine received, as part of military aid from partner countries, such numbers of modern weapons and military equipment as they'd never had since the country regained independence (in 1991 – ed.).
Modern high-precision weapons provide a significant advantage on the battlefield
These types include artillery systems, air defense systems, armored fighting vehicles, tanks, etc. Due to the supply by our partners of artillery systems, such as Caesar and Krab 155-mm self-propelled howitzers, M777 and FH-70 155-mm trailed howitzers, and L119 105-mm howitzers, our units' fire capabilities have increased significantly. The hit range has increased. The use of high-precision ammunition allows our units to use foreign artillery and howitzers on targets located at longer distances from the front edge during the battle. Thanks to this, the efficiency in preserving the lives of our soldiers and keeping military equipment intact has increased significantly.
The liberation of Kharkiv and Kherson regions was preceded by the highly effective use of HIMARS and M270 MLR systems, which proved that the quality of artillery always outweighs quantity
This is confirmed by the number of blasts that obliterated enemy artillery depots, with their stocks of rounds flying high into the air. The joint use of foreign-made artillery, unmanned aerial vehicles, and domestic software shapes up a strike complex, which allows for detecting enemy targets, running calculations, and quickly hitting targets with minimal ammo consumption.
Thanks to SAMS Stormer, DM Stinger, Gepard anti-aircraft guns, Stinger, Piorun, Starstreak, and RBS-70 MANPADs, and an AN/TPQ-64 radar, we manage to maintain and improve our air defense system to cover command and control points, and areas where high-precision weapons are deployed, as well as artillery units and civilian infrastructure facilities. This gives the enemy no opportunity to employ aviation armed with the entire range of weaponry.
At present, work is underway to acquire and master Western air defense and missile defense systems, which will increase the effectiveness of Ukraine's air defense system and help it integrate into the general NATO system.
- Early this year, the procedure for paying bonuses to Ukraine's military personnel was changed. Additional compensation in the amount of UAH 30,000 was suspended to those who are in the rear and not directly involved in battles. Subsequently, MPs adopted a bill on reinstating bonuses to rearguards in the mentioned amount. There's an active public debate on this issue. In your opinion, which approach to payments is fair?
- The issue of financial support for the Army always resonates with our society. It is clear. Decisions on monetary allowance should take into account the motivational norms of justice and the possibilities of the country's budget. After all, it is the fair and impartial distribution of funds that is an important component of the soldiers' trust in both the top leadership and Command of the Armed Forces.
Russia's full-scale invasion required a new principle of calculating monetary support for servicemen and other categories of our defenders.
In this way, an additional monetary reward, the so-called "combat bonus", was introduced to all servicemen without exception, regardless of the complexity of the tasks and deployment location. It stood at UAH 30,000 and UAH 100,000 per month. Thus, it turned out that the soldiers performing combat tasks in the war zones received the same UAH 30,000 as the military personnel serving in the rear, far from the front lines.
Of course, this is unfair. After all, those servicemen who directly risk their lives and health on the frontline should be paid the most.
This is precisely why changes in the accrual procedure have taken place since February 1. First, all military personnel, regardless of their deployment location, have seen their monthly allowance rise. Simply put, it's their basic allowance. But additional "combat bonuses" – those UAH 100,000 and UAH 30,000 – will be given to those who are in combat areas, perform combat orders, and constantly risk their lives.
The increased amount of monetary support will also affect one-time payments to military personnel in 2023, such as monetary assistance for rehabilitation.
There is a lot of speculation today around the topic of returning the UAH 30,000 bonus to all categories of servicemen, regardless of their location and tasks they perform
It is a positive thing that the society cares, that it wants the morale of our troops to improve, along with their financial support. Undoubtedly, financial support should be at the level that allows our soldiers to provide for their families. This will create conditions for the high-quality performance of duties by all categories of our servicemen.
- The ability of Ukrainians to unite and resist threats is simply exceptional. In your opinion, what keeps our soldiers morale high and motivates them?
- The greatest, most effective motivator for Ukraine's defenders has always been and will be the destruction of enemy forces – the more, the better! For almost everyone who took up arms and stood up to defend their Motherland, as well as their families, victory over the enemy is the greatest wish today. Every serviceman knows that behind them is their family, which must be protected.
The war in Ukraine has been going on for the 10th year. And we learned to fight back. We have thousands of trained soldiers who know in practice how to repel the enemy.
Military personnel are convinced that continuous development and experience sharing is a new reality and a critical need today. Fewer mistakes mean more lives saved, and to avoid them, they train a lot, they train hard.
Additional stress loads help build resilience in soldiers on the battlefield. Military skill is strengthened by hard work and daily victories over oneself. In daily training, the strength of the spirit increases, the will becomes stronger, and soldiers' character gets forged. There are no secondary tasks. There is a goal that must be achieved with the least moral and physical losses. This is the result of long-term training, during which knowledge, skills, and abilities are honed.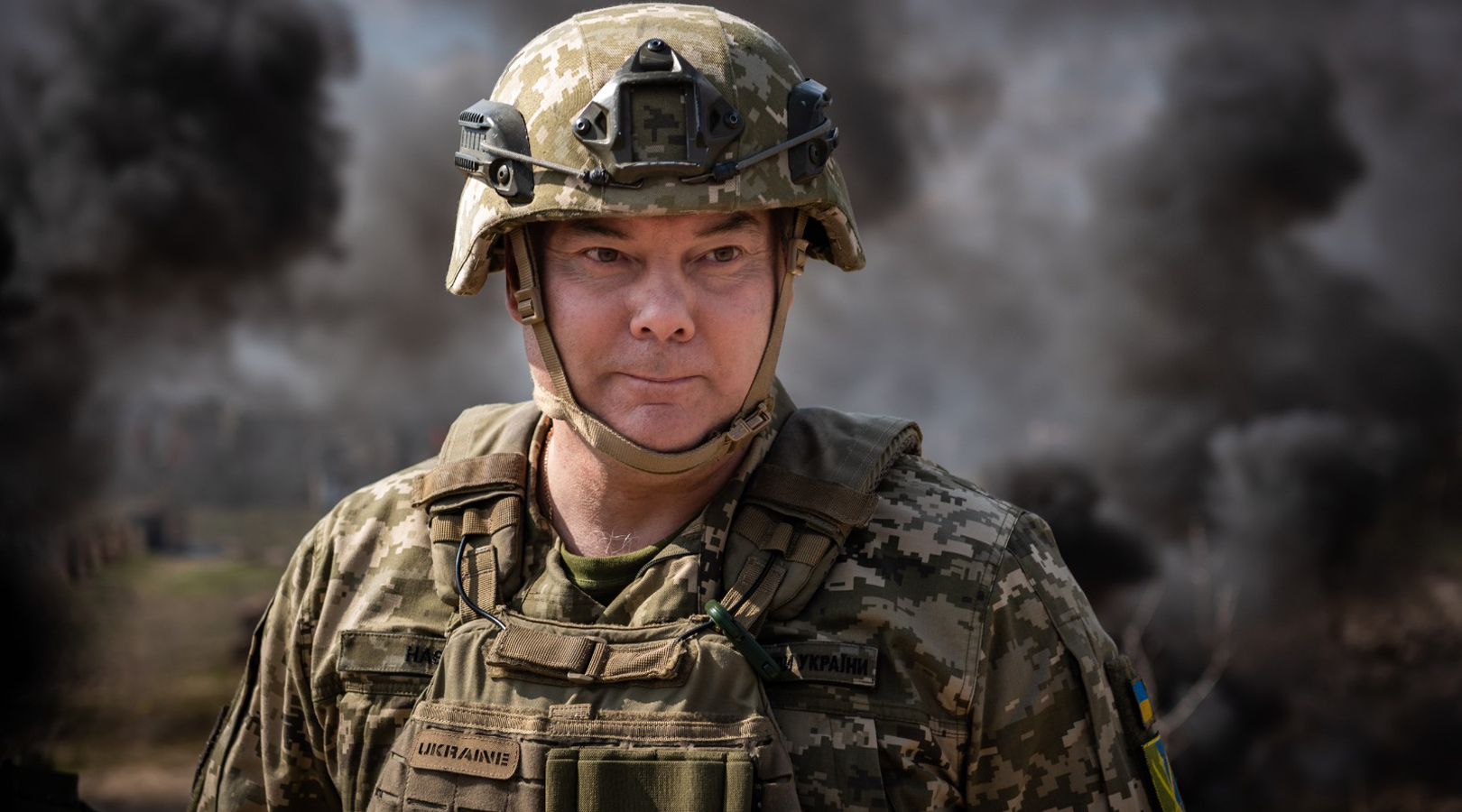 But first of all, without a doubt, you need to live in Ukraine, work for Ukraine, and be with Ukraine in your heart. And everyone who defends Ukraine today is exactly like that. A strong incentive to continue the fight is the desire for freedom, to liberate the Ukrainian land from barbarians and foreigners who seek to be masters in our homes
The blood of ancestors boils in the veins of Ukrainians. For them, family and freedom have always been the main meaning of life. And whoever encroached on these vital relics was considered an enemy and had to be expelled or destroyed.
Today's enemy attacked Ukrainian shrines and everything related to them. And a strong-spirited nation does not forgive such things. The enemy must either withdraw on their own or remain in our land forever. The choice is theirs. That's because we all have one choice – a complete and indisputable Victory.
Leonid Matiukhin, ArmyInform, for Ukrinform
Photo by Yevhen Silkin and Roman Naumov