Wopke Hoekstra, Dutch Minister of Foreign Affairs
There is no alternative to Ukrainian victory on the battlefield and in this war
24.02.2023 17:40
After the full-scale Russian invasion, despite the danger, world leaders continue to come to Ukraine to show their support and willingness to help.
Mr Wopke Hoekstra, Minister of Foreign Affairs of the Netherlands, has already visited Ukraine three times -- one time before the beginning of the Russian invasion and two times after. During one of those visits, he was forced to take cover in a bomb shelter during a missile strike. He will never forget this experience: a sense of danger, the awareness of fragility of human life and of this world. His admiration for the Ukrainian people, who have been living under these circumstances for a year, has grown even more.
On Tuesday, February 21, 2023, Minister of Foreign Affairs of Ukraine Dmytro Kuleba paid a visit to The Hague. He participated in a Dutch parliamentary debate regarding support for Ukraine and met Minister of Foreign Affairs of the Netherlands Wopke Hoekstra.
The two ministers then headed to New York to participate in a series of events that the UN headquarters is hosting this week to mark one year of Russia's full-scale war against Ukraine.
Ukraine called for faster weapons supplies, the protection of human rights in Ukraine and punishment for those responsible for Russian aggression.
So, what are the chances of Ukraine receiving fighter jets that it officially requested from the Netherlands in February? Was this topic discussed in New York? How does the Netherlands support the investigation into war crimes in Ukraine and the search for mechanisms to punish Putin for invading Ukraine and downing flight MH17?
All these issues were discussed in an interview with Wopke Hoekstra, Minister of Foreign Affairs of the Netherlands.
SENDING FIGHTER JETS TO UKRAINE – THERE IS NO TABOO, ONLY DISCUSSIONS BEHIND CLOSED DOORS
- First of all, thank you very much for finding time for our interview. I know that you have a very busy schedule. Let's start our conversation with your visit to the United States. What was your main message and what topics were discussed during this visit?
- Of course, in the run-up to the bitter anniversary of one year of war, my meetings in New York were completely marked by what has happened in Ukraine. Putin has no right at all to invade Ukraine. We will continue to stand with you for as long as it takes to help your country defend what is rightfully yours: your territory, your sovereignty and your freedom. And we will do all that we can to make sure that those responsible will be put on trial for their crimes. I addressed the UN General Assembly and the UN Security Council to underline this point, and I also spoke about the importance of avoiding impunity at an event on international law and accountability that Ukraine organized in New York.
- In January this year, you paid an official visit to the United States together with the Prime Minister of the Netherlands, Mark Rutte. A meeting with U.S. President Joe Biden took place in Washington, where you specifically discussed Russia's war in Ukraine. Can you share some details of that meeting? Which results were accomplished upon your return to the Netherlands? And after that meeting what important messages did you have for Ukraine?
- We have excellent and long-standing relations with the United States, and they are our most important NATO ally. So naturally, we've been in close contact with the U.S. when it comes to supporting Ukraine, and continuously assessing what we can do together as partners and allies to help the Ukrainian Armed Forces hold their ground on the battlefield. When Prime Minister Rutte and I were visiting the White House, the U.S. and the Netherlands had already been discussing Ukraine's appeal to provide air defence systems. As we knew that Ukraine was in dire need of equipment to protect the country from constant shelling, we announced that the Netherlands would join the U.S. and Germany in providing Patriot missile defence systems.
- In February, Ukraine submitted a request to the Netherlands for F-16 fighter jets. The Dutch Minister of Defense said that the F-16 should be discussed with partners, in particular with the United States. Will you raise the issue of F-16s during your visit to the United States in February? In your opinion, what are the chances that Ukraine will still get the "wings to defend freedom" as has been asked for by Zelensky?
- In general, there are no taboos as far as we're concerned. But this is a discussion more suitable to be held behind closed doors, and always in close cooperation with our allies.
THE NETHERLANDS WILL CONTINUE TO SUPPORT UKRAINE, NO MATTER WHAT IT COSTS, NO MATTER HOW LONG IT TAKES
- The Netherlands has already given Ukraine over €1 billion in military aid. It was reported that the Netherlands plans to earmark €2.5 billion in support for Ukraine in 2023. Can you please tell us whether this amount is allocated for military aid alone or does the €2.5 billion package also include some humanitarian aid?
- A substantial amount will be dedicated to military support. As I said, it is crucial that Ukraine holds its ground on the battlefield and that it, in the end, shows Russia that this type of unprovoked, illegal, and brutal aggression will not be tolerated. This allocation also includes humanitarian aid and early recovery to help the Ukrainian people who are now suffering the consequences, for examples because they've lost their homes, or because Russia purposefully destroys civilian infrastructure. So this money will also be used to help restore critical electricity and water infrastructure.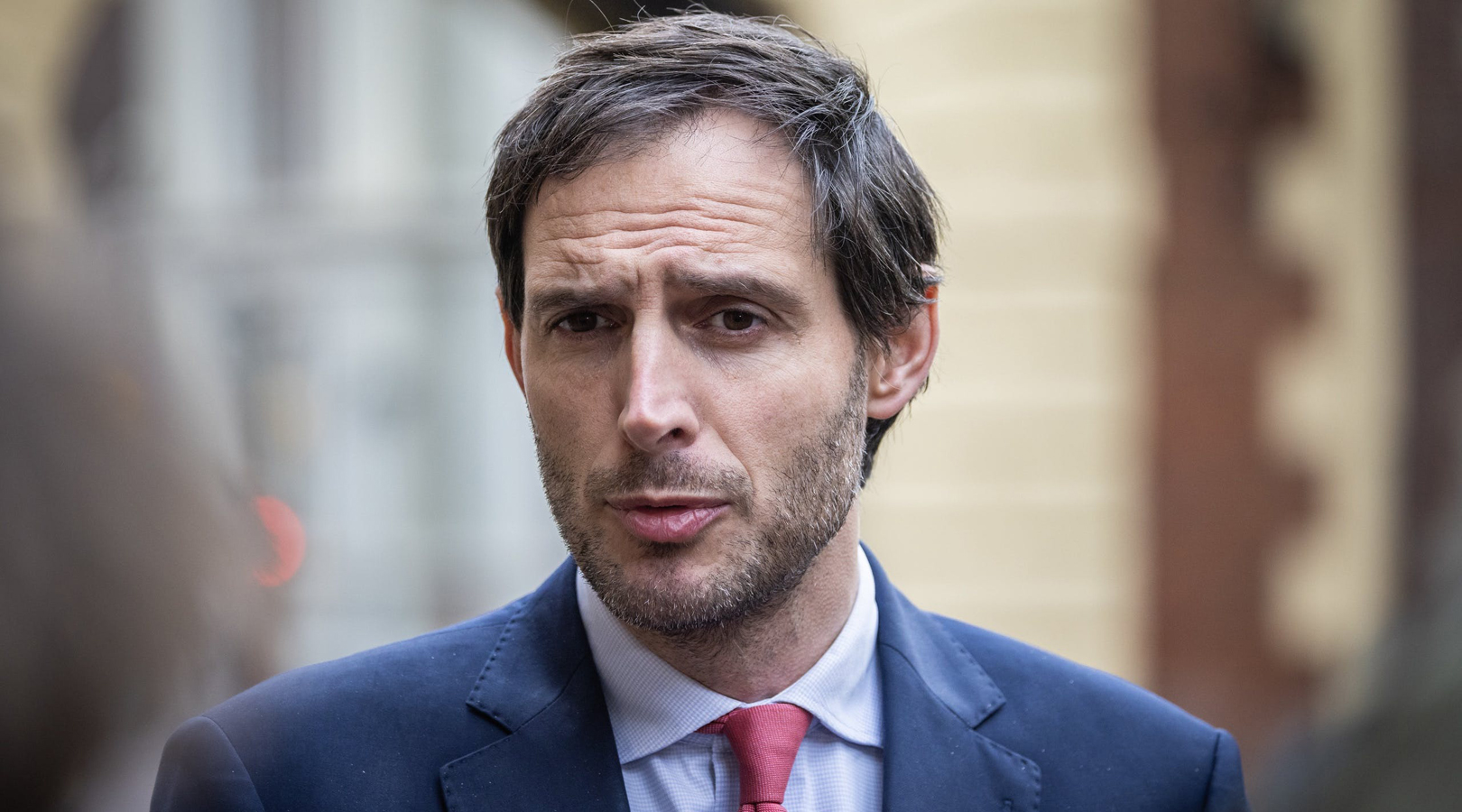 - The Dutch government has announced that it no longer depends on Russian coal and oil. What is the situation with Russian gas?
- The Netherlands no longer depends on Russian pipeline gas imports. Unfortunately, it took this war to really make us realize the undesirability of being dependent on Russia for gas, and the urgency of breaking this dependence. So we took various actions aimed at diversifying our import sources. I am glad I can say that we have succeeded at that.
- Russia's full-scale invasion of Ukraine has motivated to seek quick solutions and to act, since the war led to an energy crisis in the EU, and in particular due to the ban on Russian energy. In your opinion, for how long are the Netherlands and the EU ready to support Ukraine taking into account the energy crisis and large numbers of refugees?
- The support for Ukraine in the Netherlands remains high. And our government remains very explicit about this. There is no alternative for Ukrainian victory on the battlefield, for Ukraine winning this war. Thats why we're so resolute in our support for Ukraine. We will continue standing with you, supporting you for as long as it takes with whatever it takes.
RUSSIAN WAR CRIMES WILL NOT GO UNPUNISHED
- What kind of assistance does the Netherlands provide to Ukraine regarding the investigation into Russian war crimes on Ukrainian territory?
- Ukraine has asked us to take the lead on point 7 of President Zelensky's 10-point peace plan --restoring of justice. And we have accepted this request. Impunity is not an option. That is why we support the ICC research into war crimes, coordinate accountability initiatives and send forensic investigation missions to gather evidence. We will host the international research eenter for the prosecution of the crime of aggression in The Hague, and we are ready to host a register of damage as well.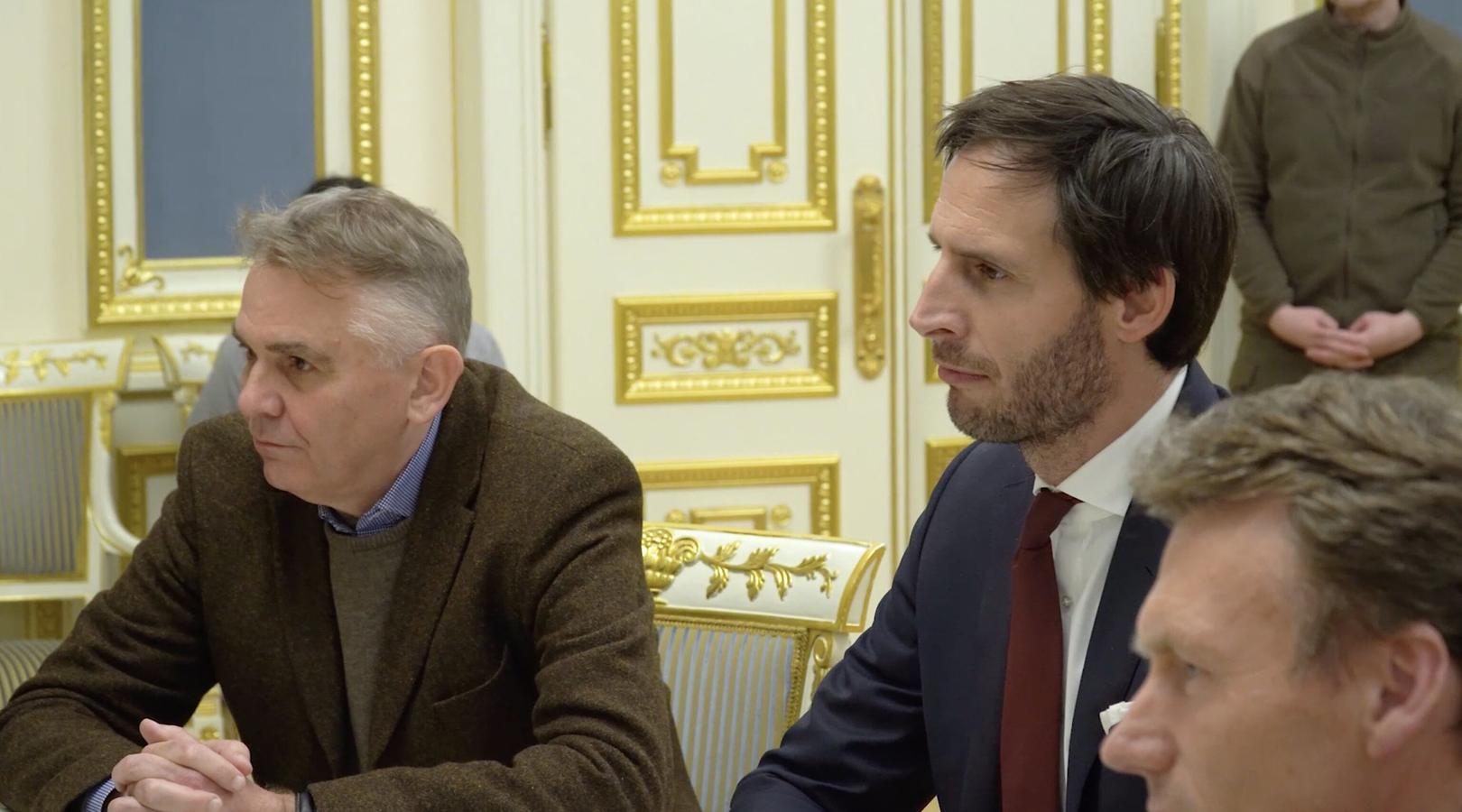 - Russia's Ministry of Foreign Affairs summoned the Dutch ambassador over the results of the JIT investigation into the MH17 tragedy, which implied the involvement of Putin. What was your reaction to it?
- We will never give up on our pursuit of truth, justice and accountability for the families and loved ones of the victims of flight MH17. The thorough investigation that the Joint Investigation Team has conducted plays a crucial role part in this pursuit. I have the deepest respect for the work that they have done. According to JIT, there are strong indications that President Putin decided on supplying the Buk-TELAR missile to the "DPR" separatists. A very disturbing finding. When our Dutch ambassador to Moscow was summoned, he once again urged Russia to acknowledge its role in the downing of flight MH17 and fully cooperate in establishing the full truth.
- At a press conference in The Hague, JIT acknowledged that Putin has immunity for as long as he remains head of state, and therefore he cannot be held liable. It was also mentioned that currently there is insufficient evidence to prosecute other high-ranking officials, such as Putin's adviser, Vladislav Surkov, and Russian Defense Minister Sergei Shoigu. However, the findings about Russia's involvement in the downing of MH17 may play an important role in proceedings where the liability of this state is at issue. In your opinion, how is it possible to bring Putin and his inner circle to justice over MH17 and the war crimes in Ukraine? What do you think about a special tribunal in The Hague? Does the Netherlands support the establishment of the special tribunal in The Hague?
- In the end, the leaders who are responsible for this Russian aggression will have to answer for their crimes in court. I know that this is difficult to achieve and will take a lot of time, but we must pursue this nonetheless. We owe that to all the innocent victims of this horrible war. A special tribunal for prosecuting the crime of aggression would fill the current legal gap. The Netherlands supports this idea, and is open to hosting it in The Hague. Together with Ukraine and a close group of countries, we are discussing the options and looking for ways ahead. A historical task that needs time and thorough preparations.
WE LIVE IN A DIFFERENT WORLD AFTER FEBRUARY 24, 2022
- How many times have you been to Ukraine? What impressed and shocked you the most?
- I've visited Ukraine once before the war started, and two more times after. Every time, I was impressed by the resilience, bravery and belligerence of the Ukrainian people. Their strength and determination is beyond admirable. Seeing with my own eyes in Irpin the effect this war has on people and on the cities and homes that they live in, had a great impact on me. Same is true for the horrific stories our forensic experts shared with me about what they've seen and experienced while collecting evidence. There are no words to describe the atrocities they've encountered.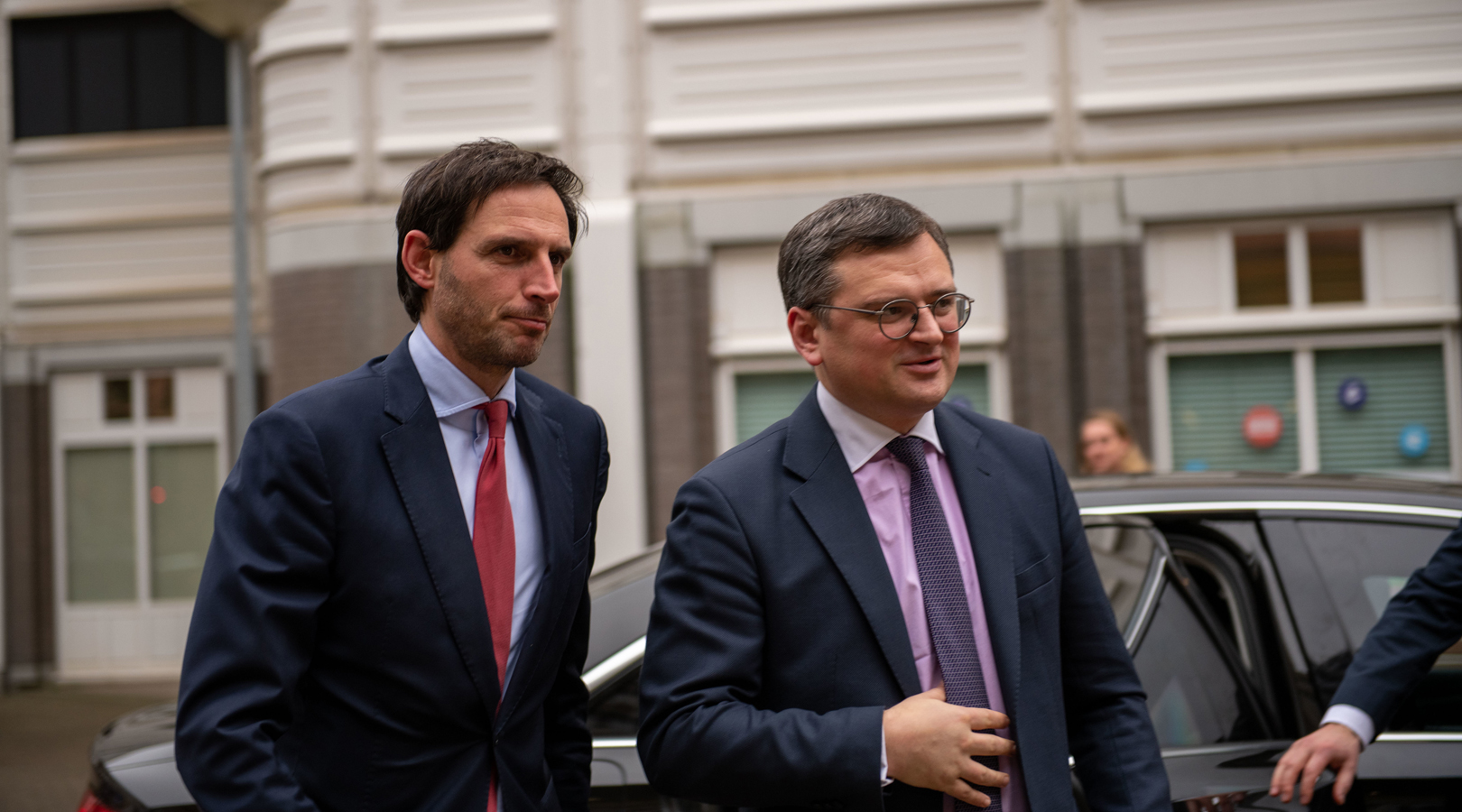 - During your visit to Ukraine in November last year, you and your colleagues were forced to take cover in a bomb shelter due to a Russian attack on Kyiv. What were you feeling at that moment?
- It was a sobering experience for me. This is the daily reality that the people in Ukraine now have to live with. In the Netherlands, most people have never lived through a war and can't imagine what it's like to have everyday activities such as going to work, school, or the supermarket, or sleeping at night, interrupted by sirens and the possibility of being struck by a missile. I was able to go home that same evening and continue my life in safety, leaving behind a country in which that is no longer guaranteed. That really makes you realize once again that peace is something we should never take for granted.
- The 24th of February 2022, what did that day feel like for you personally, what were you doing? How did you learn about the war?
- I received a phone call early in the morning, and knew right away that we would be living in a different world from there on. Sometimes, things happen that you know will rupture the world as it is and change the course of history. This was one of those moments for sure. From then on, much of my work has been dominated by what happened in Ukraine. Today, that still is the case.
- What would you wish Ukraine and ordinary Ukrainians who have been living in the circumstances of a full-scale war for a year now?
- Of course, I wish and I believe most people with me that this war ends immediately and Russian soldiers return home. Every day Russia's brutal war of aggression continues is one too many. And every innocent citizen that dies as a result is one too many. I cannot predict the future, but I can say that the Netherlands will support Ukraine. For as long as it takes in whichever way we can contribute.
Iryna Drabok, The Hague
Photos by the Dutch Ministry of Foreign Affairs