Serhiy Naiev, Joint Forces Commander
The number of enemy forces in and around Ukraine involved in Russia's military campaign is slightly over 350,000
22.02.2023 17:40
We met with the Commander of the Ukrainian Army's Joint Forces, Lieutenant General Serhiy Naiev, at the operational and tactical exercises. Such drills are regularly conducted under the leadership of the JF Commander as Ukraine is preparing for any scenarios that could unfold in the northern part of the country. Ukrinform managed to get a blitz interview with Lieutenant General Naiev during his brief visit to the training ground.
"You have time until Serhiy Ivanovych gets to his car," said Naiev's assistant. Within six minutes, we asked him of the Army's readiness to confront the enemy in the northern areas and the number of Russian troops in and around Ukraine. The lieutenant general also spoke about the efficiency mobile air defense teams and assessed the possibility of a Russian attack on the anniversary of the full-scale invasion.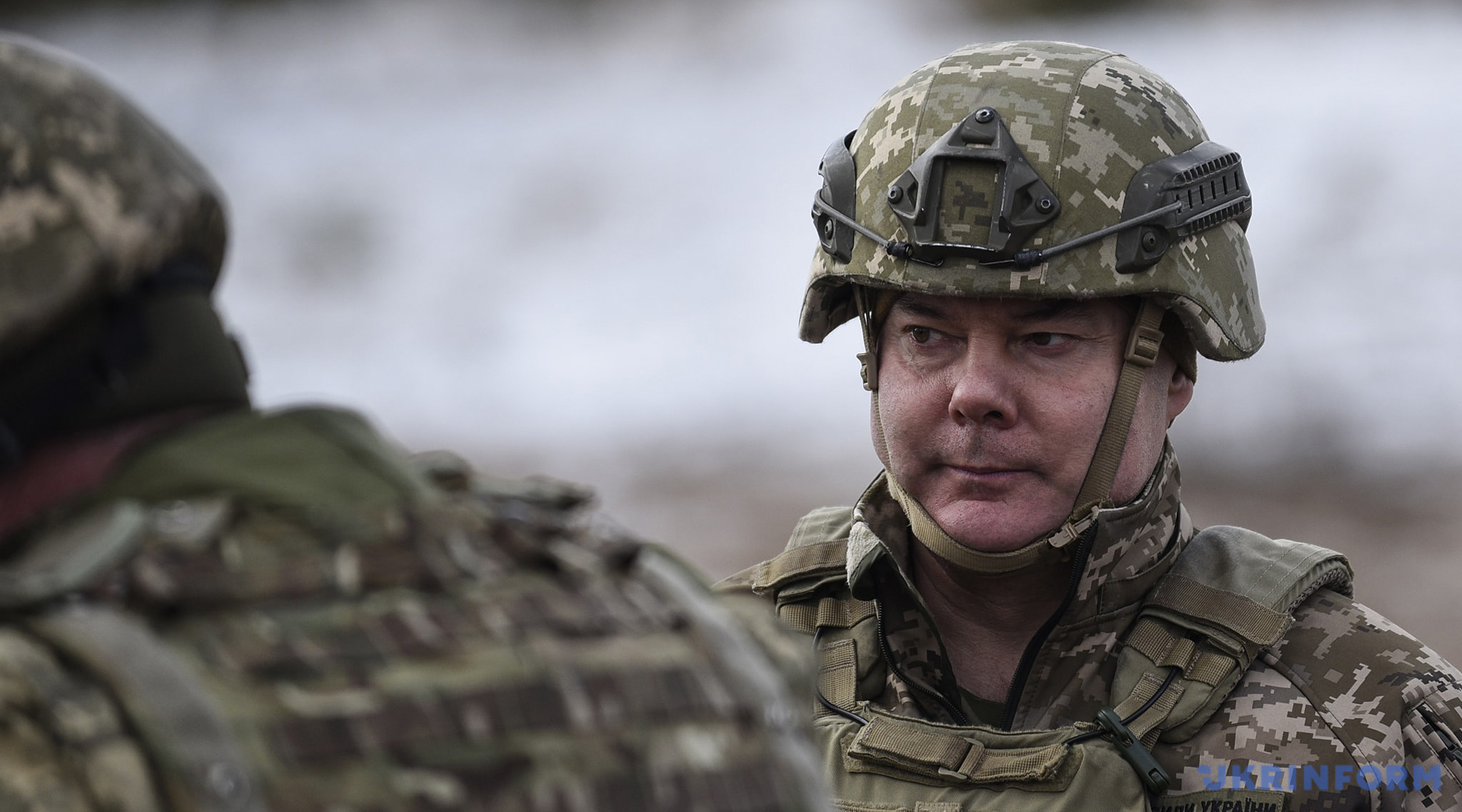 I REACT TO ANY CHANGE IN THE NUMBER OF TROOPS IN BELARUS
- "Military training" is ongoing in Belarus, during which motorized rifle and two tank battalions were tasked to advance to areas bordering the border with Ukraine. What are the current numbers of these units, and what concentration of numbers would cause concern for you as a commander?
- In Belarus, there are the armed forces of the Republic of Belarus, amounting to a total of 65,000, of which 4,000 are based in the areas bordering Ukraine. In addition, the 10,500-strong 6th division of the Russian army has been deployed on the Belarusian training grounds. They are undergoing training there.
- How many Russian troops should there be there for you to become concerned?
- Any change in the number of these troops makes me react. Once it increases by several times, we will also raise the number of our troops. This will happen in a mirror manner: they raise the level of the threat – we raise the level of our response to it.
- How would you assess the readiness of our troops for a possible re-offensive on Kyiv and how large should the enemy groupings be in order for them to try to advance toward our capital?
- As of now, the number of our forces is sufficient to run stabilization action, if necessary. If the enemy increases the number of their troops, I will say once again: we will increase our numbers in return. And this work will be done constantly in order to equalize our forces.
- Some are talking about a likely Russian offensive from three directions. Will the Russians have enough resources to this end?
- Currently, they have no such resources in our area. I mean the entire northern operational zone.
- Recently, the enemy has been increasingly employing subversive recon groups. Where is the activity of such groups observed the most? Is it in the east or south? How often are these groups spotted in Volyn region?
- There has never been a subversive group spotted in Volyn. There were no subversive and reconnaissance groups coming in from the territory of Belarus.
IT'S ALWAYS QUALITY OVER QUANTITY: WE NEED WESTERN WEAPONS
- Our defenders have been training abroad for more than a month already. As a commander, where do you see the most progressive results of such exercises, on which branches of the military did it have an impact primarily?
- This has an impact on our air defenses, our tankers, and infantry with Bradley IFV systems. This also applies to combined military units, mechanized and motorized infantry brigades, which practice on training grounds to run assault and other missions.
- The training course for the Ukrainian military on ATACMS has already begun, and the training of pilots on F-16 fighter jets has been announced. How long will it take to train these specialists? Does this mean that Ukraine needs a little more time to go for a counteroffensive?
- It takes a lot of time to train pilots. I am not an air force expert, but I know that it takes months to train pilots specifically on Western models of planes. It's not just a matter of studying the aircraft's equipment. It is also important to actually fly it, including in groups. There is a certain system of pilot training that cannot be violated. Regarding the preparation of our offensive, we are preparing the relevant forces to this end, but it remains a mystery when it will be launched.
- Despite criticism toward the enemy, there is now more and more talk about the fact that their older equipment is being taken from long-term stocks en masse, artillery rounds and missiles are being produced around the clock. Would it be correct to assume that these volumes pose a big problem for our Army despite the higher-quality Western weaponry that the Armed Forces are receiving from the West?
- The number of troops and equipment indeed is of some importance, but we understand that quality beats quantity. That is why we need Western weapons, which are significantly better than the Soviet models with which the Russian army is equipped. I repeat once again that it's always quality over quantity.
- Ukrainian intelligence had data on enemy numbers at the outset of the war. What are these numbers now?
- The number of the enemy forces involved – in the territory of Ukraine and around it – is slightly more than 350,000.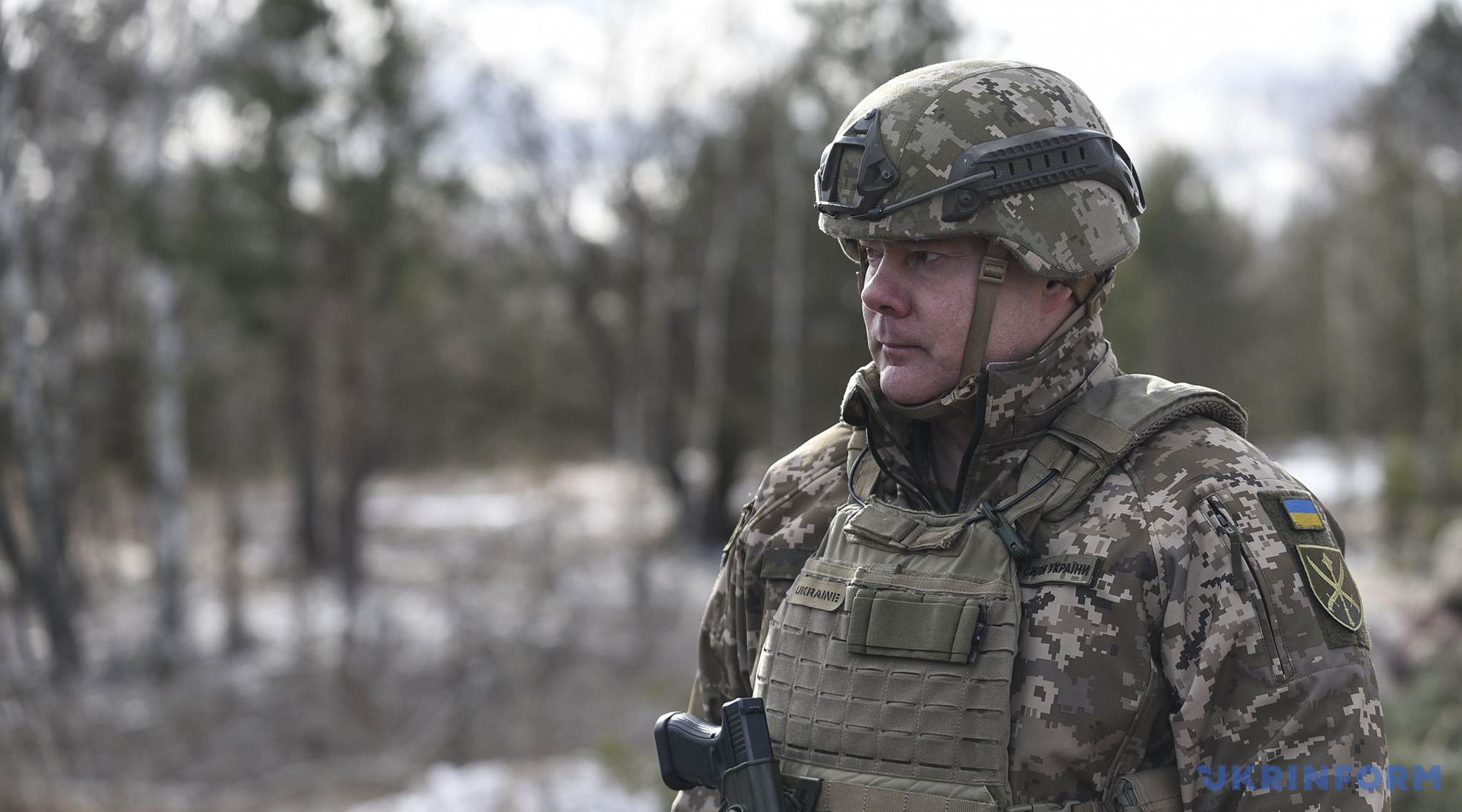 NO SIGN OF BUILD-UP IN DIRECTIONS OTHER THAN THOSE WHERE THE ENEMY IS ON AN ONGOING OFFENSIVE
- Nineteen mobile anti-aircraft groups based on Ford F250 and Ford F350 trucks, which have been adapted to combat, have been created in the northern areas of Ukraine's defense. How would you assess the effectiveness of these mobile groups, in particular, in defeating Iranian-made UAVs?
- They fulfill their tasks to the fullest. These mobile groups do down the said drones. In addition, the presence of such groups significantly increases the entire system of our air defense. In general, this gives us the opportunity to perform our tasks "on the ground", covering them from the attack of air assets.
- Are the Russians preparing for an attack timed with the anniversary of the full-scale invasion?
- I think that, first of all, it will be about missile strikes. There are currently no signs of a build-up of forces in other directions, except for those where the enemy is on an ongoing offensive.
Vitaly Tkachuk, Kyiv
Photo: Ruslan Kaniuka