Oleksii Reznikov, Ukraine's Defense Minister
We have enough ammunition to repel Russia's onslaught
15.02.2023 12:40
When all media availabilities during the meeting of defense ministers at the NATO headquarters were exhausted, all the press conferences were over, on the sidelines of the 9th Ramstein meeting, held under the U.S. auspices in Brussels on February 14, Ukrainian Defense Minister Oleksii Reznikov found exactly five minutes in his extremely busy schedule to tell Ukrinform about the outcome the Conference on Ukraine Defense and his impressions of talking with partners.
So here's our blitz with Ukraine's defense chief.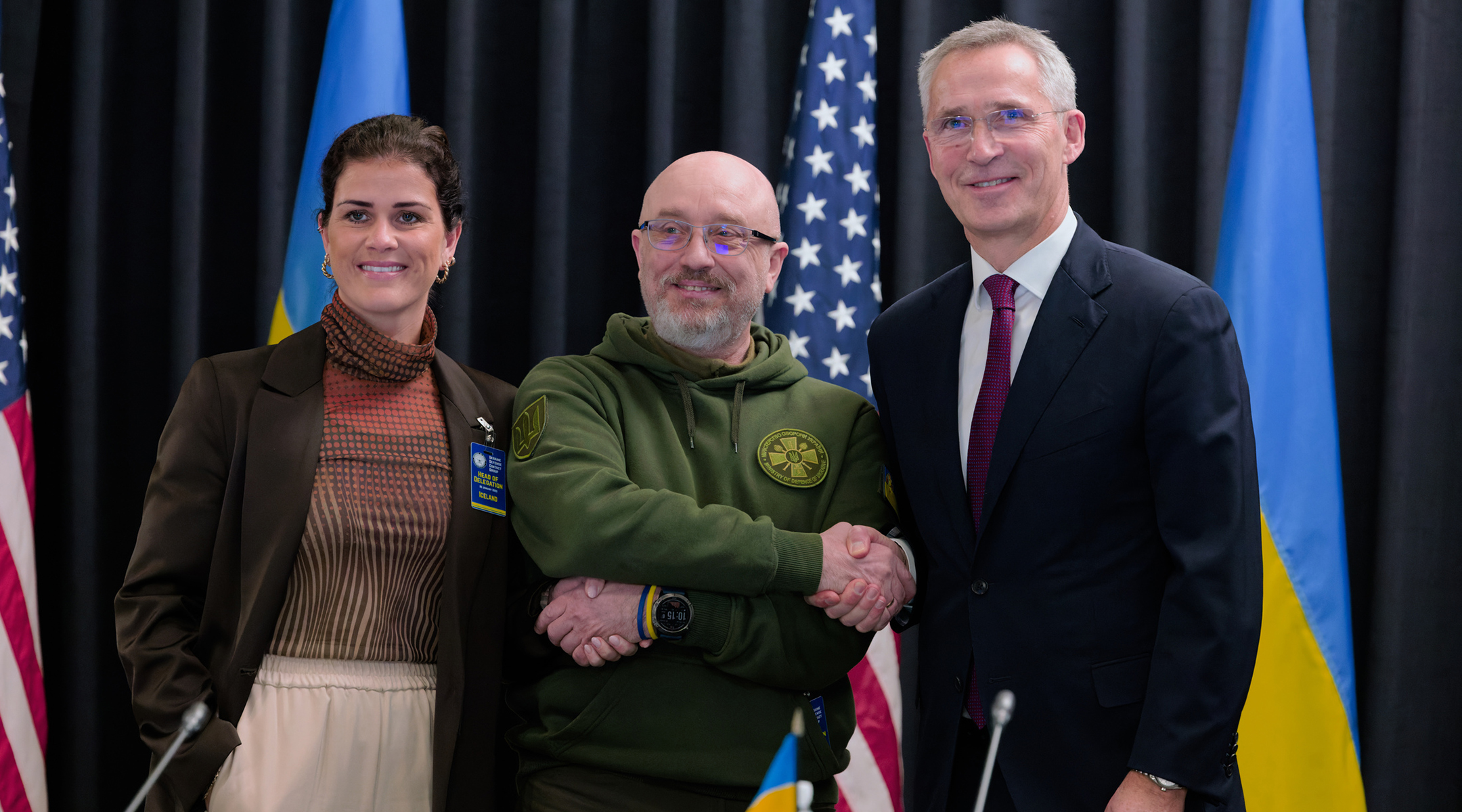 THE EQUIPMENT IS ALREADY COMING IN, WHILE DISCUSSIONS ON THE ISSUE OF WARPLANES CONTINUE
- Thank you for taking the time to speak with Ukrinform. Let's start with the main thing – was it possible to reach an agreement during the Ramstein meeting today on the terms of delivery of military equipment, opening doors to the potential delivery of warplanes?
- Technically, the deadlines have been announced. All possibilities of its supply to Ukraine are tied primarily to the term of training. That is, the equipment cannot just come in. Our crews – be it artillery, tank, Bradley, Mastiff, or Stryker - must undergo training. And it's not just about training the crew itself, it's also about their interaction with the whole unit, for example, a tank battalion, and so on. See, their task is to perform the task set by Ukraine's General Staff. And this task is primarily to de-occupy the temporarily occupied territories of Ukraine. It does take time though. We're talking several months – that's when we will be fully prepared. And after that, certain events will take place in line with the decision made by the General Staff,
As for aviation platforms, the discussion continues. The issue was voiced, it is being voiced, and it will be. Today I have more than one bilateral meeting, and tomorrow there will also be many meetings on the margins of Ramstein as we will speak with defense ministers representing NATO member states. Time will tell, what main aviation platform we will have.
WE WILL HAVE ENOUGH AMMUNITION TO FIGHT OFF THE ONSLAUGHT
- Returning to the present time, will NATO make it on time to provide us with enough ammunition to repel Russia's offensive that seems to have already begun?
- As they say, we don't just sit around doing nothing. We have long set up the supply of ammunition from NATO countries as part of military and technical assistance, having concluded contracts for the year 2023 to ensure systematic supply. Therefore, there are deliveries underway, and there will be more. In times of war, something is always missing. But it is impossible to say that the situation is critical and we will not have enough (ammunition - ed.) to repel the onslaught. We are ready to repel the offensive. But the more ammunition we have, the better, and our partners know this, too. We also talked about this at the Ramstein meeting today.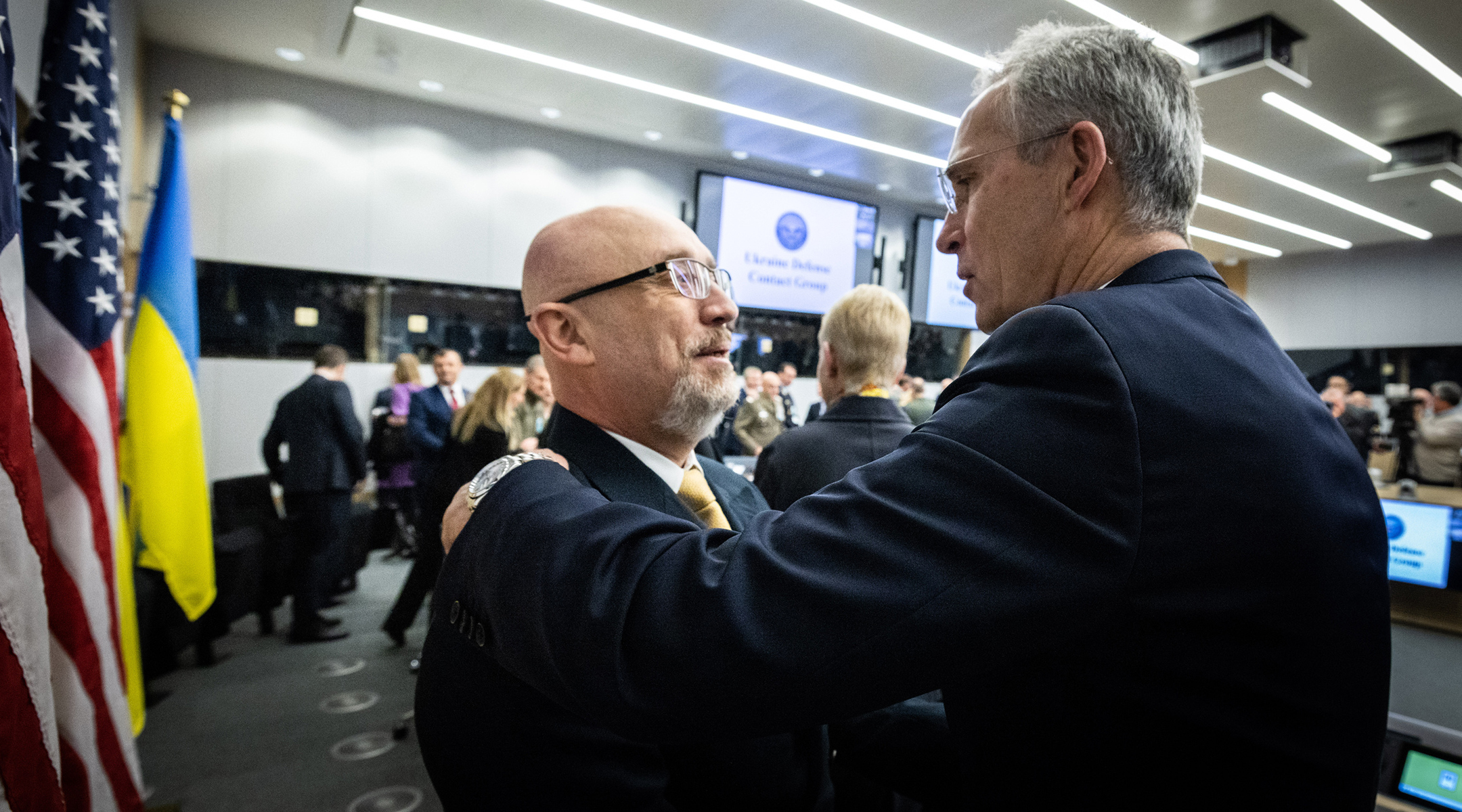 UKRAINE IS READY FOR THE JOINT PRODUCTION OF AMMUNITION
- Was the issue of setting up ammunition production on Ukrainian soil on the table?
- It sounds like a must to launch production on the territory of each of our partner countries. This topic has been on the agenda, it seems, since the second or third Ramstein meeting. We said that we are ready, that our industry - both private and state-run, together, in partnership – is ready to do this. So this is no longer news for us, it is already the level of certain projects being discussed.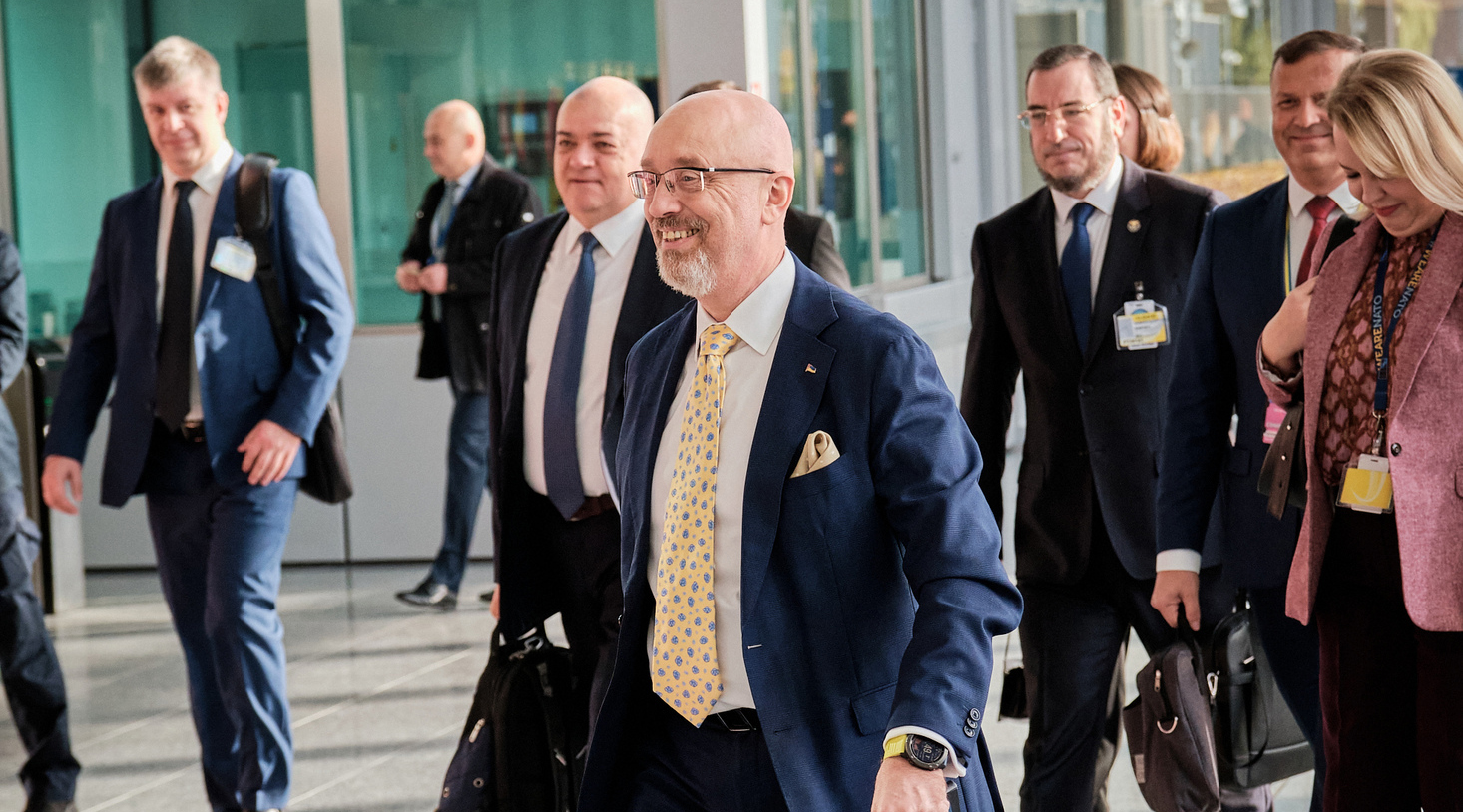 OUR AIR DEFENSE SYSTEM IS CONTINUOUSLY EXPANDING
- How much more time will it take us to develop an integrated air defense system?
- Oh... How long - I probably won't give you such an exact answer. See, it (the air defense system - ed.) is constantly expanding, and our partners are aware of that. Their speeches were a refrain to my speech that this is our No.1 priority. We talked more about this today, and some countries will announce decisions to strengthen our air and missile defenses as well.
I'd like to give them credit for saying this publicly themselves. There has already been very good news for Ukraine. This support and this network will expand. This will allow us to close the sky over many of our cities, albeit gradually.
Let's not forget that the radars we are supposed to receive will also arrive this spring – not today and not tomorrow. By and large, this spring, particularly May, is the period when we will be able to more or less stably understand how we fight both Iranian drones and the enemy's cruise or ballistic missiles. But you see that our Air Force is already quite efficient.
PARTNERS ARE AWARE OF THE KYIV SECURITY INITIATIVE
- Did you feel the support of the Kyiv Security Initiative on the part of your partners?
They are aware of and familiar with the Kyiv Security Initiative. But this is about a political level that's somewhat higher. We will discuss it at the meeting with Mr. Jens Stoltenberg. The NATO ministerial will be taking place later today.
But now, at Ramstein, we were talking not political, but more practical things: weapons, ammunition production, systemic supplies, training for our military, and preparation for the liberation of our territories that are now occupied.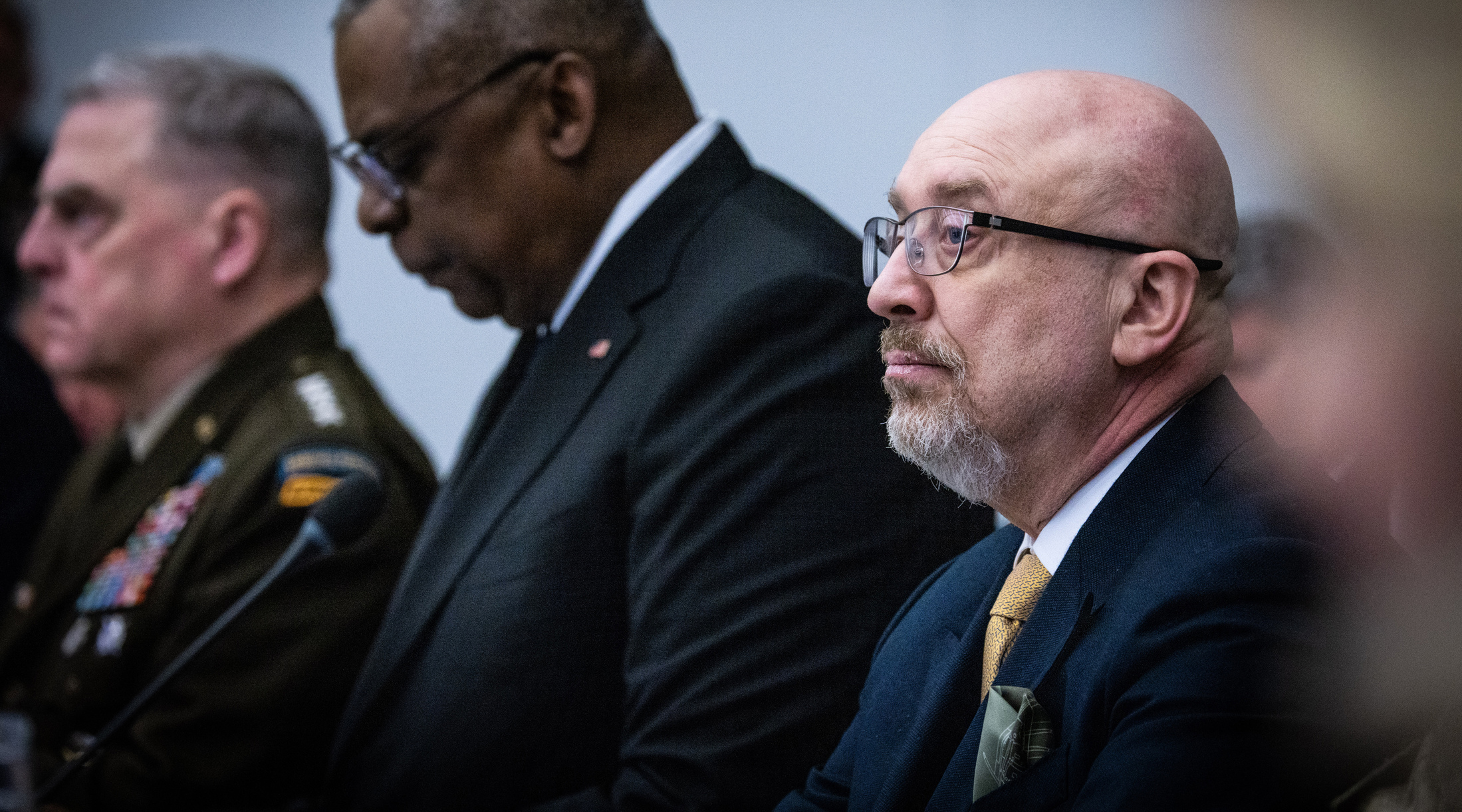 THERE IS AN ANTI-KREMLIN ALLIANCE OF 54 NATIONS, AND THERE ARE "LITTLE PEOPLE AROUND THE KREMLIN"
- My last question is somewhat unexpected. What kind of peace for Ukraine was Hungarian Minister Peter Szijjarto looking for in Minsk?
- I'm also wondering, actually. It seems that as the anti-Kremlin alliance is growing – today, 54 nations were represented at that (Ramstein - ed.) table – some small people around the Kremlin are trying to seek some benefits for themselves. Unfortunately, they live in some kind of parallel world.
- Thank you, Minister.
Dmytro Shkurko, Brussels
Photo: NATO