Christopher Stokes, Chief Emergency Coordinator, Doctors Without Borders
Humanitarian situation in regained territories of Kherson region is dramatic
22.12.2022 09:00
The international medical humanitarian organization "Médecins Sans Frontières" (MSF), also known as Doctors Without Borders, has been working in the territories of Kherson region liberated from the Russian occupiers for half a year. Mobile clinics of Doctors Without Borders have also started functioning in the villages of which the Ukrainian government recently restored control. MSF runs mobile health clinics in about 30 villages, focusing on basic healthcare, treatment of noncommunicable diseases, and mental health support. MSF ambulances also transport patients to and between hospitals around Kryvyi Rih and the government-controlled areas of Kherson region. Recently, MSF teams started working in Snihurivka, Mykolaiv region.
An Ukrinform correspondent talks with Christopher Stokes, MSF Chief Emergency Coordinator in Ukraine, about the work of the MSF team amid the war in Ukraine, the humanitarian situation in the regained territories of Kherson region, and the distinction between this war and other contemporary wars. Kateryna Kycha, Emergency Project Coordinator at MSF, facilitates translation and communication.
NUMBER OF INTERNATIONAL ORGANIZATIONS SHOULD BE INCREASED IN FRONTLINE AREA
- How do you currently assess the humanitarian situation in the regained territories of Kherson region? What do Doctors Without Borders teams see?
- In Kherson region, we work in de-occupied villages and towns, such as Davydiv Brid, Arkhanhelsk, and others, where our teams of doctors work. How do we work? We have 7-8 mobile clinics, these are teams that come to each village, for example, once a week and receive patients who survived the occupation (these people did not receive any medical treatment for a very long time).
The situation is very bad, the situation is dramatic, one might say. Because, in particular, healthcare facilities were destroyed in such settlements as Vysokopillia, Velyka Oleksandrivka, people simply have nowhere to go, there is no place where they could seek medical advice. Basically, doctors, specialists, and local health workers were forced to leave, so there is no one there to provide medical services. We worry much about the winter period, people have extremely bad living conditions: there is no heating, there are no certain basic services to provide vital needs, and there are also no pharmacies working permanently. Therefore, we expect people to have respiratory diseases more and more often.
- How many Doctors Without Borders staff members work in Kherson region?
- Let's count. 7-8 mobile teams (depending on the week), each mobile clinic has a doctor, a nurse, a psychologist, and, of course, drivers, because they go by several cars. And we make sure that if people seek advice on acute matters, chronic diseases, they know that we will return once a week to follow up on how they are being treated.
- Are these foreign specialists or Ukrainian?
- We have mixed teams overall, there are many Ukrainian members, but there is also the international staff.
- After Kherson was liberated, you started working at two locations in the city. What issues did the regional center residents, who survived the occupation, seek advice on most often? Were those chronic diseases, did people ask for medicines or psychological support? I would like to note that Ukrainians aren't really used to seeing psychologists.
- Immediately after the territory was liberated, we were there every day for a week and worked, as you rightly said, both on Freedom Square and at the railway station, and received about 700 people. Most of them primarily sought medical advice – those are people with chronic diseases, people who had nowhere to take their usual medicines, they needed to replenish their stocks.
As for mental health, of course, when people saw that psychologists work in our mobile clinic, they began to get used to it little by little and the number of appointments with a psychologist gradually increased by the end of the week.
As for the general provision of healthcare in Kherson, we work in close cooperation with the Ministry of Health of Ukraine. We started our activities there immediately after the liberation, now they continue to provide medical consultations at the same locations in Kherson, to provide medicines that patients need, and we focused our efforts more on the villages of Kherson region.
Our team was in the city last Thursday and, of course, we are talking to the hospitals. Now we are evaluating the situation – how should we better equip healthcare centers in Kherson, given the constant shelling, so that it would be safe for both patients and staff.
And I would also like to note that there is very little presence of international organizations in the front line and near-frontline zones as we noticed during our stay. Local volunteers mainly work here trying to help, but it would be very useful to increase the number of international organizations in such difficult situations, difficult regions.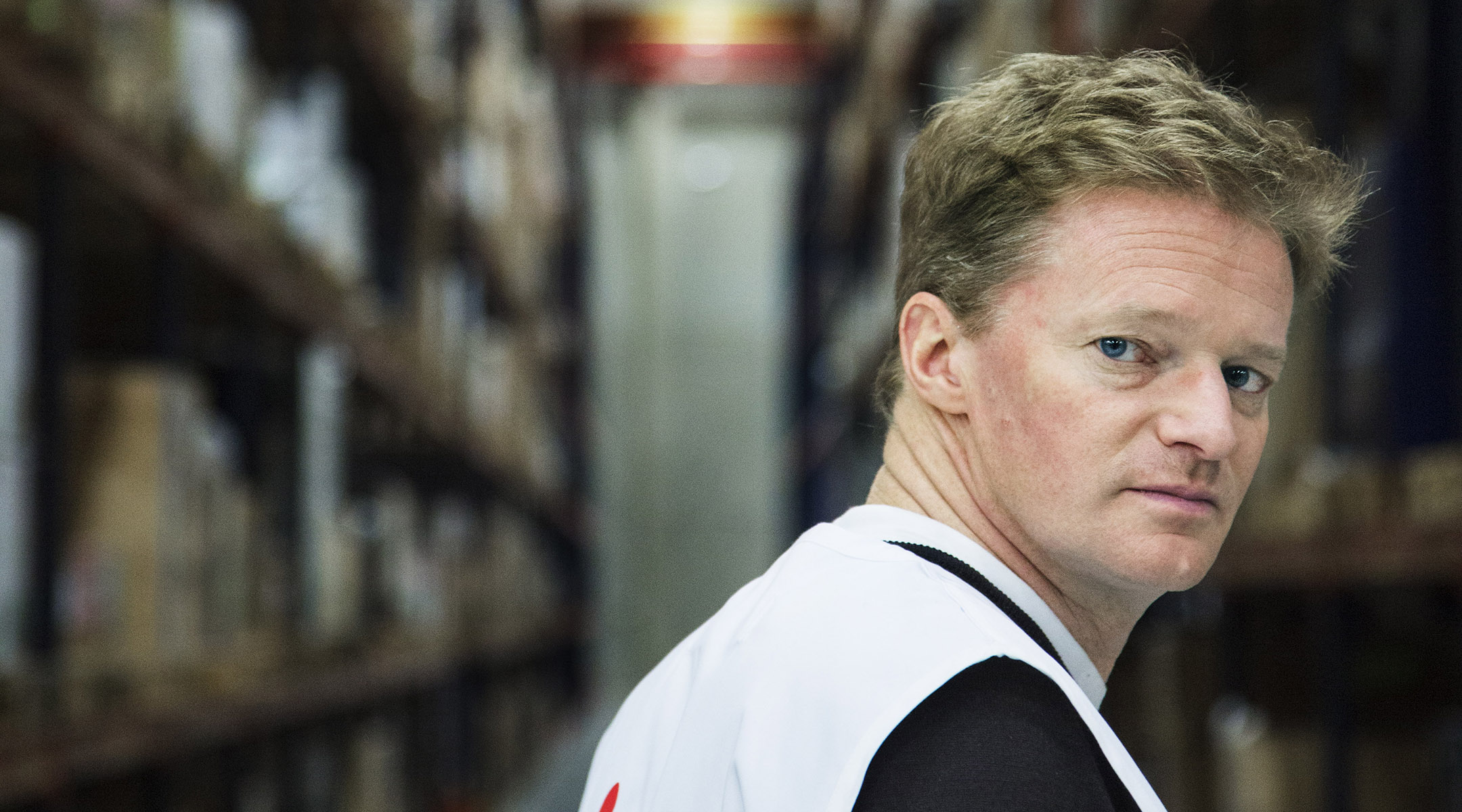 - Did those who survived unlawful imprisonment or torture contact your staff? What emotions are shared by people who survived the occupation, what do they talk about?
- Patients who see us share their experience of how they lived under the occupation, and talk about their relatives, neighbors, and loved ones who suffered from ill-treatment. Unfortunately, we cannot provide any direct evidence, we did not speak directly with these people [who suffered from torture, imprisonment]...
It was difficult for people in the occupied territory of Kherson region to live in a constant atmosphere of fear and pressure. They never knew what would happen to them the next day, they were afraid of being detained, they were afraid that something would be done to them. And we are sure that this constant daily psychological pressure will leave its marks for a long time.
- Can we say with certainty that the population will need psychological help after the victory because of what they experienced during the war?
- Yes, of course, you are right, it will have long-term consequences. I can state that there is a great need for psychological help throughout the de-occupied territory of the region.
I HAVE NEVER MET SO MUCH ACTIVATION OF CIVIL SOCIETY
- What is your personal experience of this war?
- I can divide these conclusions into two parts: positive and negative. Positive: I have never seen such a great activation of civil society: people have consolidated greatly, help each other, and do their best to bring help where there is none, to save each other. And the negative: I can say that you never know where you can get hurt, because there is no safe place in Ukraine, because bombing can happen regardless of where you are – whether in Donetsk region or in Lviv.
- Does your evacuation train work in Kherson region?
- Yes, we do have our own medical evacuation train which is unique not only to Ukraine but also to Doctors Without Borders worldwide. And it was in Kherson many times immediately after the Ukrainian army took control of Kherson. With it, we evacuated approximately 250 patients of a psychiatric hospital. Some of them were transported to Odesa, others to the western part of Ukraine. And we also took seriously injured people out of Kherson. Now our medical train will go to Dnipro. We are in contact with the Kherson region leadership to know when such a need arises, to be ready to evacuate injured patients or others who need our help.
USUALLY IN WARS, WE ARE GIVEN ACCESS TO HELP CIVILIANS ON BOTH SIDES
- You took part in similar missions in other countries at war. Is it a common wartime practice when the occupier does not allow international aid, international missions to enter the city as was the case in Kherson?
- It's true, we tried to help Ukrainians from all sides: in Mariupol, in Melitopol, and in Kherson when the city was occupied. But we were denied access. Yes, I have a lot of experience in other wars and usually, both sides always grant access to help civilians. It's not the case here. And it's unfortunate that there is no such access to Mariupol, to Luhansk region as we hear from people about huge needs in the occupied territories. Unfortunately, we cannot help there at the moment.
- Do you have any information from the other bank of the Dnipro River, which is currently occupied, what is the humanitarian situation there?
- Unfortunately, there is very little information from that side of the Dnipro. And this is information that we all almost know. We cannot go there now and help. We usually rely on what we see ourselves, what our teams see.
- Speaking of Kherson region, which medicines they currently lack the most?
- These are basic common medicines that are simply not available, medicines for people with chronic diseases – diabetes, cardiovascular diseases, high blood pressure. And as I mentioned, there are simply no pharmacies in all the settlements we visited. I want to emphasize that all the medicines that we bring, that we provide, are provided free of charge because people do not currently have the opportunity to purchase them. And in general, speaking of basic needs: the first thing people need is heat, the second is water, and the third is safety. Then they will be able to feel more normal in this situation.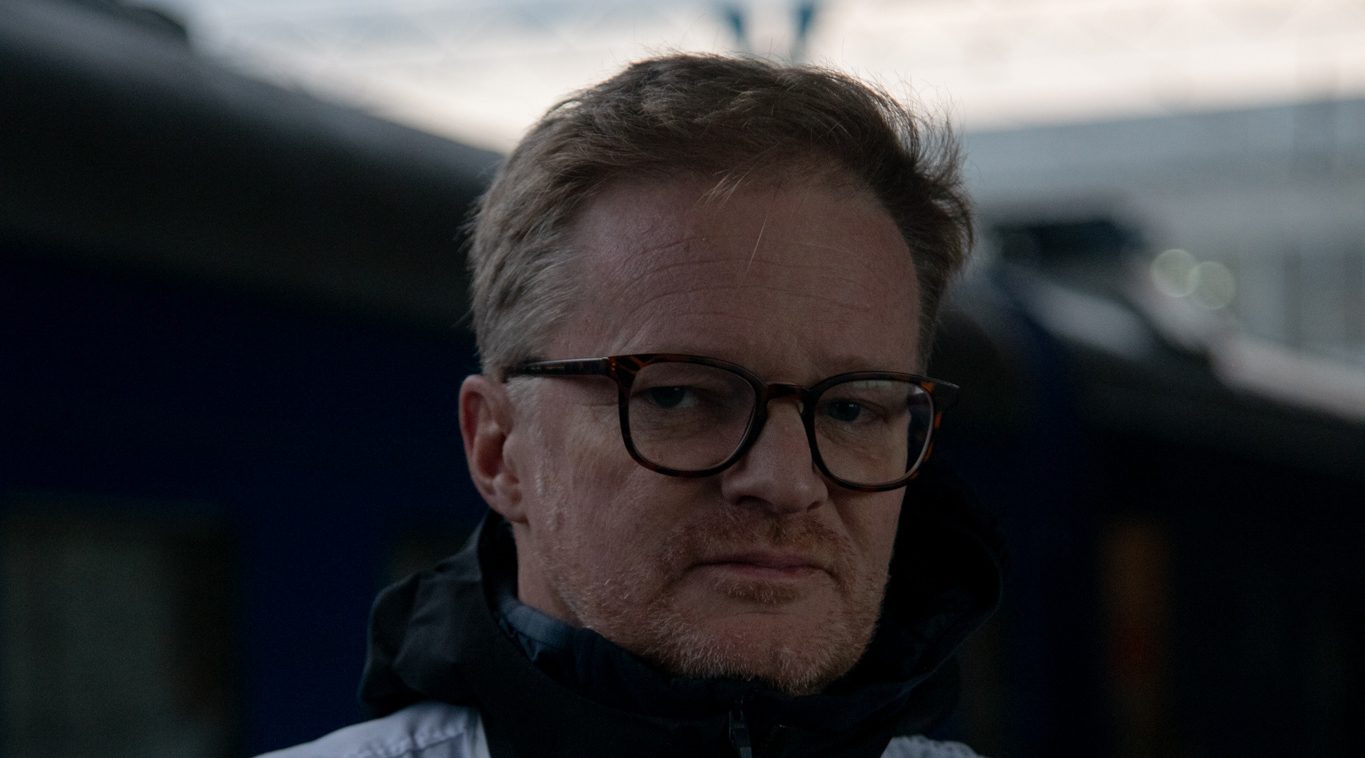 DOCTORS WITHOUT BORDERS IS A DEMOCRATIC STRUCTURE, TOP MANAGEMENT IS ELECTED BY VOTE
- As far as I know, Doctors Without Borders is financed by private donations, not public funds, isn't it?
- Yes, it's true, these are mainly small private donations to our organization from many, many people around the world so that we help in such conflict zones, in situations of natural disasters, war like we have here. The situation is especially acute during a military conflict. We choose what to spend our budget on, and it is very important for us not to receive donations from governments, for example, from some parties. And we in the organization, responding to the needs we see on the ground, decide where the funds will be channeled, where they should be better used: Yemen, Afghanistan, Ukraine. We distribute funds among different areas in need.
- And how are your teams formed, how to get to you: should one be a special person, or should one have special, in addition to medical, training?
- As for working with us, we publish our vacancies in open access, on the Internet, this is an absolutely equal selection of people. You can google Doctors Without Borders in Ukraine and you will see a list of vacancies you can apply for.
Doctors Without Borders is a democratic structure, even our top management is elected by vote. If you are a member of the community, you vote for your leaders. And this is how the MSF president is elected.
As for training, there is no special course. I would like to emphasize that we also evaluate risks very carefully and never jeopardize the safety of our staff. For example, on the right bank of the Dnipro River, we want to go very far, we want to go everywhere where help is needed, but we cannot go to some settlements yet because they are shelled heavily. We have no right to send our employee there and we will never do so as we are concerned about his or her life and health.
- K.K. Personally I interviewed several doctors for a new project today.
- What exactly do Doctors Without Borders do for a patient? Is it just on-site first aid, surgery or do you follow up on some cases in some way, maybe help organize follow-up care?
- We provide primary healthcare, we also have an entire service of our ambulances, we provide donations to hospitals in Donetsk, Dnipropetrovsk, and Kherson regions. These donations include necessary medical supplies, medicines for some more serious procedures. We also conduct trainings from time to time on the mass admission of victims with war injuries. And at the second level of care, at the specialized level, we work in Kostiantynivka, our doctors work in the admission department together with Ukrainians, with the local team.
- That is, the work of your teams is shaped differently in different regions of Ukraine?
- For example, in March-May, we provided a lot of support to hospitals in Zhytomyr region because they were not trained to admit injured people in war conditions. Therefore, everything depends on the region, everything depends on the need and we respond depending on a specific place, we do not have a general rule.
- You have experience in providing assistance in wartime. Can you compare what you see now with what you saw before?
- What shocks in Ukraine is an extremely long line, so if it is drawn from Kherson to Lyman, to Kupyansk, it is a very, very huge number of kilometers with incredible destruction of civilian infrastructure. Thousands of kilometers along is destruction.
Iryna Staroselets
***
Stories of Kherson region residents who visited MSF mobile clinic
Svitlana, a resident of Ivanivka village, Kherson region:
"We no longer have our cattle or kitchen garden. In autumn, gardens were planted under shelling. We hoped for the best, but now there is nothing. My house has a slightly broken roof and windows. We boarded them up.
It is bad that there is no electricity or gas. We have stoves, so we burn wood. We want our children back. But children now study online and there is no electricity in the village. I have five children. One son lives in the village of Korobky, Kakhovka district [controlled by Russia]. We worry about him and his family very much. We do not know what is going on there because there is no connection with them. They have no way to leave. People from there are taken only to Crimea, and they do not want to go there. Our village was crowded before the war. Shops were working, but now there is nothing. Our outpatient clinic was destroyed."
Liudmyla, a resident of Ivanivka village, Kherson region:
"I don't sleep well, my hands are shaking. We were shelled so heavily every day that it became a habit. During one of the attacks, I realized that my husband was making it to the basement, but I wasn't. The shells slammed very close as if the hail was rolling on slates.
Before that, we had one cow killed and another injured. We left her in the garden. When it was the second strike, my husband shouted to me: "Liudmyla, run away!" And I said to him: "Sasha, we haven't taken the cow to a shed."
We left in June and returned in early October. Ukrainian military entered the village on July 1.
Our house, which we had been building for 35 years, was destroyed. A shell slammed between the hall and the veranda. The ceiling fell on the freezer. Only the walls remained. We now live in two bedrooms. We swept the floor a little there, covered the windows with film. When we go outside and look around, we see just a pile of garbage and nothing else."
Nadia, a resident of Vysokopillia town, Kherson region:
"My husband and I lived under occupation for two months. We left the town on foot when we were allowed to. On Easter, more than 600 people left Vysokopillia.
When we went out the first time, there was shelling. We barely made it home. The attack was so massive that we fell on the ground a hundred times. I hurt my hand. Houses exploded from all sides.
We left the next day. We walked 10 km to Zelenodolsk where we were met by volunteers.
When we learned that the town was liberated on October 4, we returned. On October 15, my husband got paralyzed. Probably because of nervousness."