Eskender Bariiev, Head of the Board of the Crimean Tatar Resource Center
The Ukrainian spirit begins to revive in Crimea
13.09.2022 18:05
Russian invaders fired 750 missiles at mainland Ukraine from the temporarily occupied Crimea after February 24. Lots of enemy military equipment drove through the Kerch Bridge and was delivered to mainland Ukraine. As the full-scale invasion started, now there is no doubt that Crimea is just a military base for Russians, a training ground for killings and further military intervention in the territory of Ukraine.
In an interview with Ukrinform, Head of the Department for Legal Affairs and Foreign Affairs of the Mejlis of the Crimean Tatar People, Head of the Board of the Crimean Tatar Resource Center Eskender Bariiev told us about what is now happening on the temporarily occupied peninsula, what sentiments are prevailing among the Crimeans, and whether Russians are fleeing the peninsula after explosions and the successes of the Ukrainian Army.
CRIMEANS WERE LURED TO RUSSIAN ARMY WITH PROMISES OF REAL ESTATE, LAND AND MONEY
- What is the situation with conscription in Crimea? Are there cases of people being taken to the invading army directly from the streets, like in the Luhansk region, for example?
- So far, there have been no such facts in Crimea, although we are aware of similar cases in the Kherson region, Donetsk region, Zaporizhzhia region, namely in Melitopol. In Crimea, mostly, contractors are sent to the war. Russians were preparing for the big war and, in all kinds of ways, forced the Crimean conscripts to sign contracts back in December 2021. For example, one guy did military service for a year, was supposed to be demobilized, and they talked to him, agitated, gave him the documents which had already been signed. They offered RUB 25,000 in payment, uniform, could have promised housing property. These guys did not think they would be sent to the war; they signed contracts not to go back to the rural areas, where they had no jobs. Some of them, as part of the Russian army, were killed near Kyiv.
Meanwhile, conscripts were also sent to the war. We know they were on the Moskva cruiser. We know several surnames of the Crimean conscripts, who survived after it was destroyed.
In general, the Crimeans started to be actively recruited after the Russian army was driven out of northern Ukraine. However, the implementation rate of the spring conscription plans, which started on April 1, was at about 40%. Officers came even from Moscow to find out why the conscription failed. In order to motivate those who were going to fight against Ukraine, they could have promised apartments near Moscow, land plots in Crimea, mortgage.
As for the losses, for example, the 216th Brigade, which was stationed in the Simferopol district, was defeated. 80% of its personnel were killed, although it was a well-prepared brigade, constantly engaged in exercises in Perevalne.
- What do the Crimeans go into in order not to join the ranks of the Russian army?
- Many of them are leaving Crimea, even entire families. Crimean Tatars, for example, go to Turkey, Canada, Europe; they even sell their housing property. But, this is not good, we are losing our people. Who knows if they come back after they settle down somewhere else. Sometimes parents take away their children, who can be mobilized by the occupiers, and then come back. Unfortunately, not everyone has this opportunity. We also suggest contacting attorneys and filing a lawsuit if they receive a draft notice. This way one can play for time.
- It is known that, since the full-scale invasion started, Russian invaders have intensified the persecution of dissenters in Crimea. What methods do they use for this purpose?
- Russians were preparing for these processes and made a number of amendments to the Criminal Code of the Russian Federation. We began to record mass persecutions on ethic grounds. For example, relatives or friends of political prisoners can be detained, as they come to court or detention centers. In most cases, administrative decisions are made: they are either fined or imprisoned for several days. Also, they started to persecute people for 'the discrediting of the Russian armed forces'. In addition, since March, administrative decisions have been made immediately, and the activists taking part in the events, which are important to the Crimean Peninsula, have been jailed for several days. They used to issue warnings for this.
In order to persecute dissenters, they have invented a new excuse, participation in the Noman Çelebicihan Battalion. However, de jure, there is no such battalion at all. In June, the Supreme Court of Russia made a ruling to recognize this battalion as a terrorist organization. This way they are persecuting, in particular, the activists who were involved in the Crimean blockade in 2015. Moreover, those detained in connection with this case are kept in a special prison box at the detention center and, thus, they are not included on the list of people who are on preventive detention. We are aware of 21 people detained in connection with this case, but there can be more of them.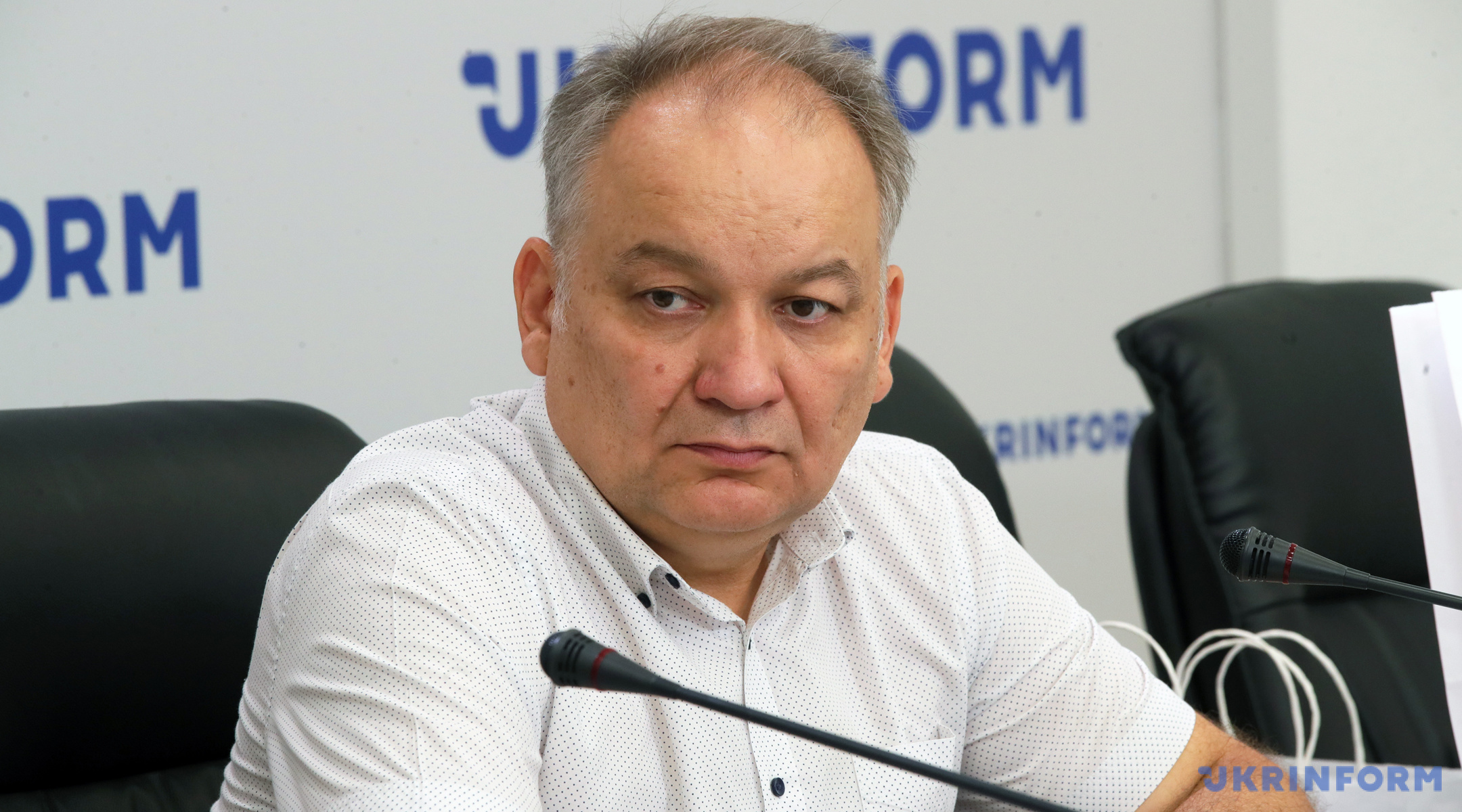 PEOPLE IN CRIMEA REALIZE THAT BRIDGE AND ROADS WERE BUILT BY RUSSIANS TO CONDUCT WAR
- What sentiments are now prevailing among the Crimeans? Have they realized that the war has come to their home and that Russians are using the peninsula for further aggression against Ukraine?
- The first breakdown in the consciousness of the Crimeans, actually, occurred when they saw the failure of the plan to 'seize Kyiv in three days'. After that there were more and more of those who began to see clearly. Following the explosions on the peninsula and the successes of the Ukrainian Army, we can say the Ukrainian spirit begins to revive in Crimea. People like to talk about this in markets, smile at each other, understand each other without words, show support. Resistance is growing across all areas. For example, we know of a case when an automobile repair shop refused to provide services for Russians, even though the occupiers managed to shut down that business afterwards.
In addition, the Crimeans are perfectly aware that Crimea is being used for military purposes. For example, specifically for the big war, large infrastructure facilities had been built on the peninsula. It is obvious now that the Kerch Bridge and the Tavrida Highway were built not for peaceful life but for military logistics purposes. In Simferopol, the bypass road was completed, so that less residents could see the military equipment being transported. The same goes for hospitals: it is clear now, why they had been renovated, as well as why helipads and airdromes were reconstructed. Also, they built some kindergartens and repaired schools. But, military clubs, cadet classes and 'young army' hubs were established in these kindergartens and schools. Thus, they did this to militarize children.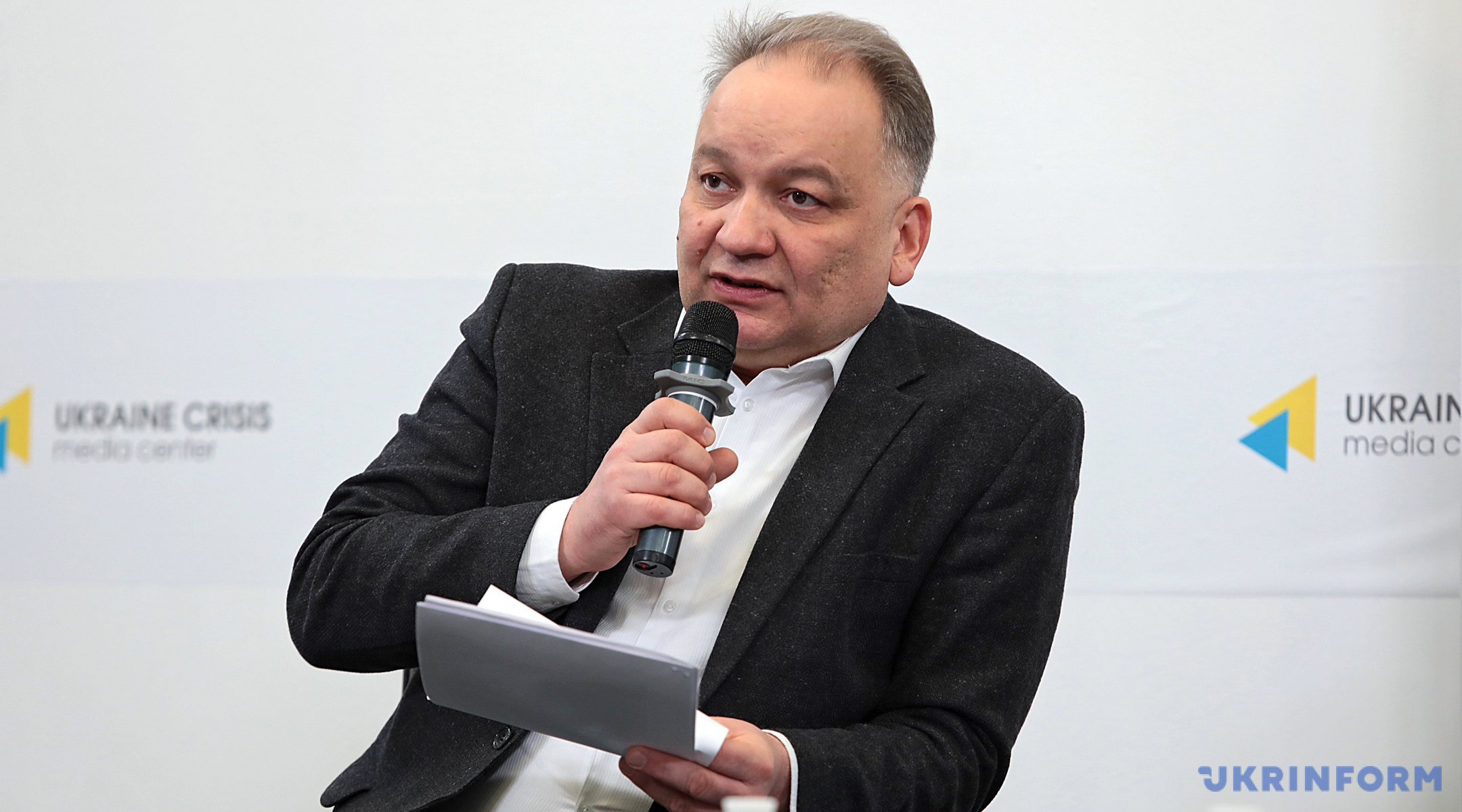 'NEWCOMERS' ARE ALREADY RETURNING TO RUSSIA
- The Ukrainian authorities insistently recommend that Russians leave Crimea. Have many of them already done so, and is there panic among those who are still staying on the peninsula?
- During the years of occupation, 357,000 Russians came to Crimea for permanent residence. These are those who have been registered officially. They include the military, FSB employees, police officers, prosecutors, judges, teachers, etc. So, we have started to record that people from this category are returning to Russia. In one of Crimean cities, four families moved out of a 9-storey apartment block, where many Russians lived. Also, the number of real estate sale offers has increased in Crimea, and they are posted already from Russia.
In addition to those officially registered, there are many migrant workers in Crimea, primarily those who came from Central Asia. There are also criminal elements among the 'brand-new arrivals', who divided the spheres of influence. Many Russians bought real estate but kept their Russian residence permits – we have recently recorded such a family from Chukotka.
So, all these 'newcomers' initially showed active support for the so-called 'military operation'. They initiated conversations on political topics, and especially liked to provoke the Crimeans with a different position. Now, they try not to talk about the war at all, they prefer to keep silent. Or, one can hear them saying: "You know, if military objects are struck, civilian ones can also be affected…". So, they begin to think of something, change their behavior.
Valentyna Rynhel
Photo: Ukrinform