Yuliia Ovsiannikova, Ukrinform photographer, member of the Bucha voluntary association of territorial community
I've been living all these months with a feeling of being part of something big
15.08.2022 11:30
She is the most graceful photographer in Kyiv. When (even before the invasion) Yuliia appeared at some joint photo shoot, she unwittingly drew the attention of the professional community to herself. Just like the most unpredictable photographer. Unlike the professional path from a model who is photographed to a photographer who does her own make-up and shoots seems familiar to girls from the fashion industry, the path of a model, a photojournalist of a state-owned agency, and a warrior and soldier of the Bucha voluntary association of territorial community, where Yuliia serves now, looks exotic. However, our Ukrainian Armed Forces, wherever you look, is full of incredible destinies and turns of life.
Ukrinform continues to write about its employees who joined the ranks of the Armed Forces of Ukraine in the first days of the war. We already wrote about combat paramedic "Mowgli," and today our story is about one more photographer - Yuliia Ovsiannikova.
We meet with Yuliia at my apartment (we live in the same district in Kyiv), when she was given two days off. And I thought that it would also be a cool shot: a home setting, a thoughtful Yuliia in a chair, prosecco bubbles and her story, which can be continued by simply giving a short phrase (if you worked together a lot, then the question should not be clarified, the photographer always understands what the journalist is interested in).
I CAME HERE FROM MELITOPOL AND FELL IN LOVE WITH BOTH KYIV AND UKRAINIAN LANGUAGE AT FIRST SIGHT AND SOUND
I got to Kyiv at the age of 17 with my friend whom I met at a party. And I fell in love with this city and the Ukrainian language at first sight and sound. I heard it spoken by a mother and her child in the trolleybus, and it seemed incredibly sweet to me. Perhaps, it also seemed to me the language of success. Apparently, if you want to be a part of this world, speak Ukrainian. And I always read in Ukrainian, listened to others speaking Ukrainian, and I immediately tried to speak it. I had exactly one month to find a job, because my friend, with whom I lived, was leaving Kyiv. I was given phone numbers of companies that needed office managers, administrators. And I went, searched, received rejections, then received approvals, worked on a trial period, then on a permanent basis. And at the same time, I was invited for a photo shoot as a model. Sometimes I was paid for it, if the photo shoot was for stores. Sometimes I participated in the shoot for no money, because it was an experience. And being partially involved in this industry, I got interested in photography. I bought a camera, cosmetics, read a lot and mastered it at a good level. You've seen my shoots of pregnant women (she looks up at me), I'm still proud of those works. But then there was a pause in my work, and I was told that there was a job vacancy for a photographer at Ukrinform. They gave me contacts and gave me no hope that they would hire me. Here I was ordered to do several shoots - the test ones. I did it. And they hired me. I have never regretted this experience, because the reporting that accompanies photojournalism is another world. This is life. I also shot women, but from Africa (laughs), and my models were different: children and people from poor villages. Do you remember my somewhat adventurous trip? Africa has a charm for the photographer, and so do African children.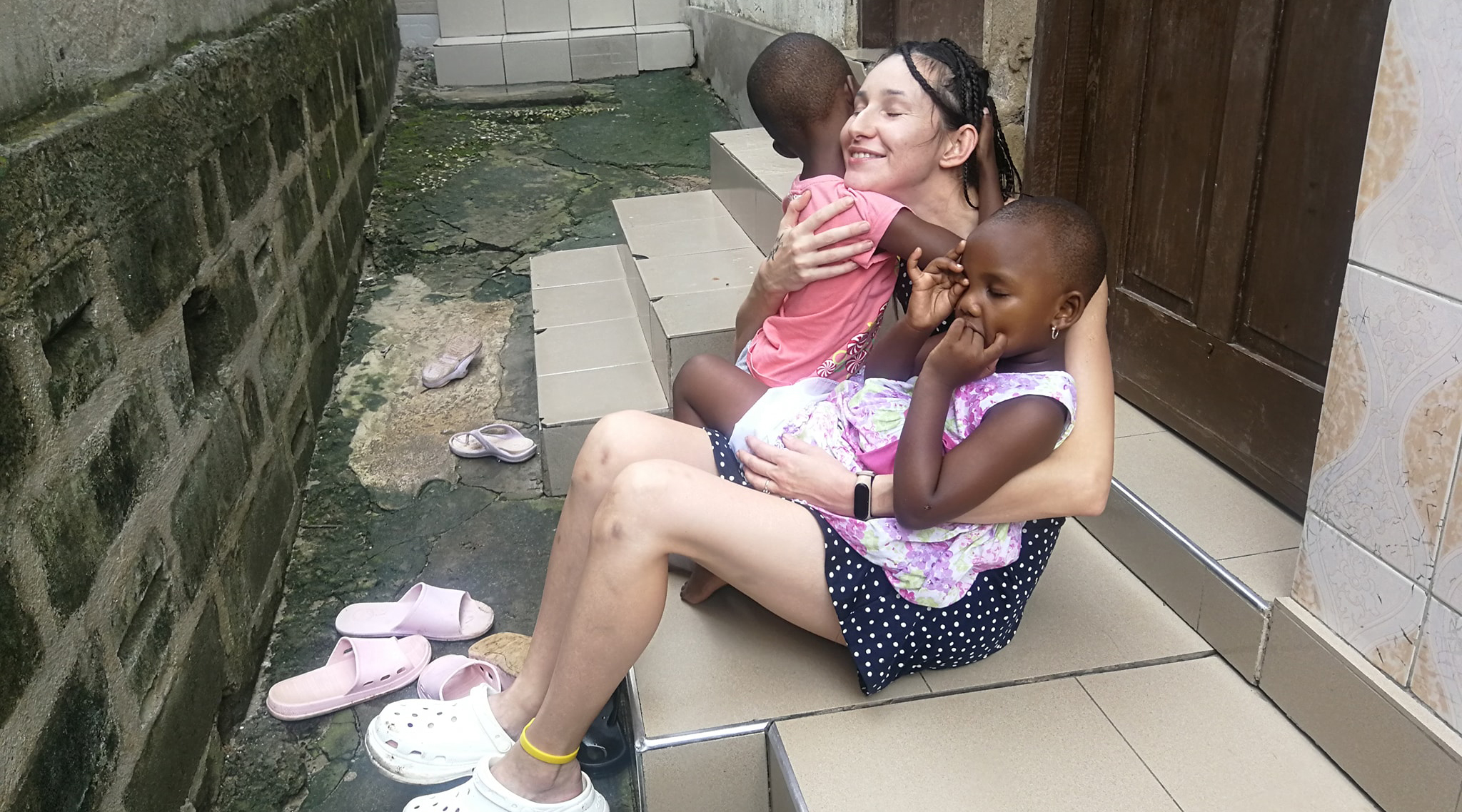 HOW I DECIDED TO FIGHT
Back in 2014, I constantly asked myself the question: "Yuliia, why don't you serve?" And I realize that I do not know how to obey orders. Now I have learned it somehow: 'yes, sir'; 'of course, sir' (laughs, quoting a movie about U.S. marines). But back then, life according to the order and schedule seemed impossible to me.
On the morning of February 24, my husband woke me up and said: "Yuliia, the war has started." Husband... (she thinks). I am most grateful to my husband. Because a wife in a creative search, who can go to Africa with a camera today and join the Ukrainian Armed Forces tomorrow, is not easy. I know for sure that I was successful thanks to his patience and support.
So the war started, explosions were heard, and then the stubborn Melitopol nature came out of me: "Why did you come?" Now the desire to defend and learn to fight and kill was much stronger than the reluctance to obey orders.
I said that I wanted to fight. My husband and I came to join the territorial defense but I was not accepted. They preferred men with combat experience. My husband is busy with other defense projects, and I was looking for my place in this war. At first, I handed over some things, blankets to territorial defense soldiers. Then I thought about where, with whom and what can be photographed, which volunteers I could travel with. That's how I ended up in Bucha, in this territorial defense battalion. There was firearms training there, and I started to ask them how I could learn. They told me: come and you will shoot. I arrived a couple of days later and signed a contract in a couple of days.
They wanted to send me to the headquarters first, but I found a way to refuse. Because sitting in the headquarters and calling soldiers at checkpoints is not interesting. I didn't want to skip the training. I wanted to prepare for a serious war.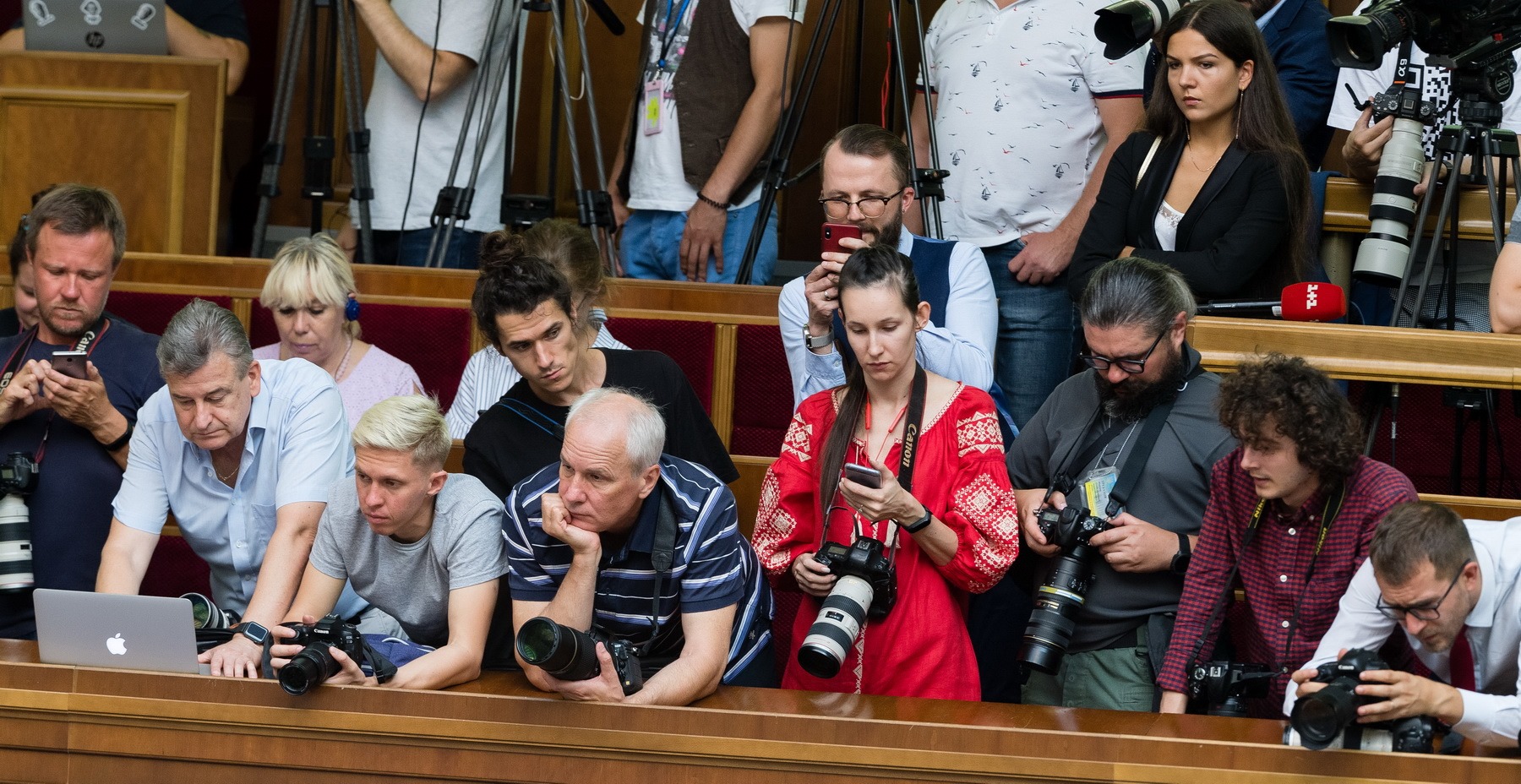 ABOUT A WOMAN AT WAR
On the one hand, when it comes to inexperienced fighters, the woman herself needs security for the first time. And she has a lot of things to do. Although I try to keep up and learn. We run every day from six to seven in the morning. It's not difficult for me. Then we have breakfast, then again training, stretching, combat skills in close contact with weapons. Before learning to shoot, you should learn how to handle weapons in general. Assemble, disassemble, clean weapons, walk and stand with weapons. It requires concentration. An American instructor came to us, and there was an exercise: they put a coin at the end of the barrel, and you have to shoot so that it never falls. And I have never had a coin drop, I shoot gently. Now I'm getting a permit for my own weapon. I also learned to shoot in a training camp in Lubianka [a village in the Bucha district]. After this interview, by the way, I'm going to my friend's house. I have to help her deal with the weapons that she got from her husband who is fighting. My friend decided not to leave Kyiv and she studies on her own. Because it would be wrong if the enemy could take that weapon and kill you with it.
I thought for a long time about what kind of weapon to buy, I consulted. I realize that I am not yet a first-class warrior, that I am a beginner. Finally, I decided to buy a pump-action gun. I think that from a close distance I will be able to wound them, and if from a building, then I can "eliminate" the whole group. This is my first weapon. Later, I will get upgraded. We had training when you are at a checkpoint and a machine gun is pointed at you. I know how to act and how to use a knife. Although, to tell the truth, ideally our work does not involve such "contacts," we should quietly come behind enemy lines.
As a photographer in civilian life, I was always ready to take the most unpleasant and shocking shooting. Now, by the way, I also shoot if you need a photo for documents or an event. Sometimes I hear: "Oblina (this is my call sign, a monster cartoon character), they call you, but with a camera." But I do not mind. I am the only one who does it at a professional level, so I take pictures. We all need information support to remind everyone about war. People should not relax, because war is the business of all of us. Therefore, photography is another part of my functionality.
AM I ABLE TO KILL?
They say that there is a huge distance between a person who did not kill and one who has already shot at the enemy. I am sure that I covered this distance on February 24. It was a surprising and unexpected change for myself. But I always analyze my condition, I know myself well and understand that I am ready. I imagined and experienced this situation - the killing of the enemy at a checkpoint. Although this is not an end in itself. You have to complete the task, avoid the clash if necessary, or survive, because the longer you live, the more you will kill. We are all accelerating our preparations for a possible attack. I am especially interested in watching the trainings of different instructors, sometimes European ones, sometimes American ones, they pay attention to different details. Now we get serious assistance from an instructor from a Balkan country. From what I have seen, I like the American approach to training. There, the commander is a friend who will help you in a battle and when you need to unload boxes. He knows how to put together a unit, puzzle by puzzle, without neurosis and shouting. There are those who demand absolute submission. After all, we gain knowledge and skills from anyone who is willing to teach us.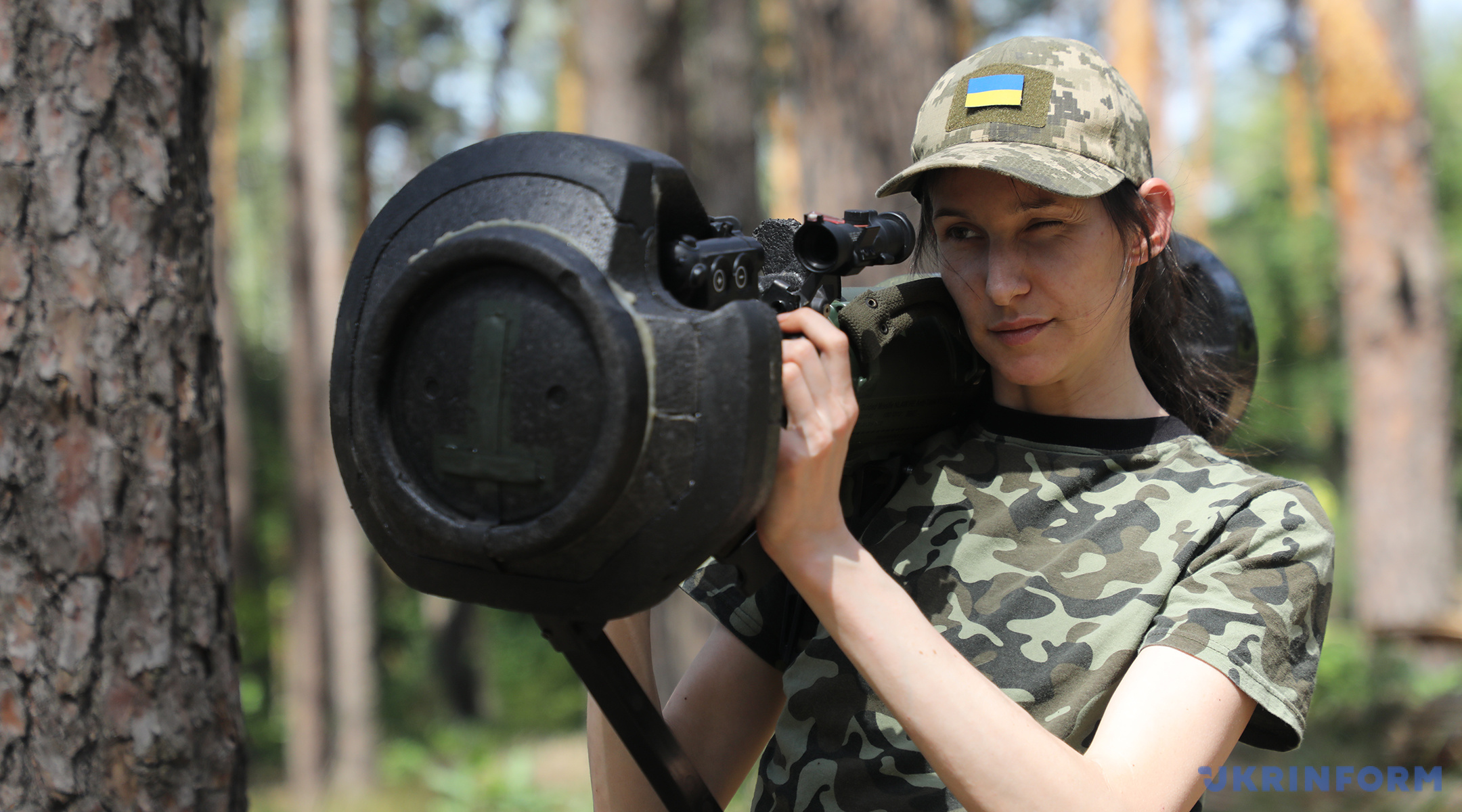 WHAT I THINK HAS BEEN ACHIEVED OVER THE PAST FEW MONTHS
A voluntary association of territorial communities is territorial defense, and it is, accordingly, the Armed Forces of Ukraine. Local territorial defense forces have their own specifics. These are volunteers, mainly future partisans who are being trained for serious tasks. These are locals who are not in the ranks of the Ukrainian Armed Forces for various reasons. And here combat capability depends on moods and motivation. A unit is a family. This is a 100% working mechanism. It obeys the charter, carries out orders, but it is not only a technical interaction, it has a soul. It's amazing how combat readiness is ensured by trust. I felt this many times when my comrades-in-arms asked me if I had time to eat or offered other help. I can also make tea, show care, and sometimes generate a [positive] mood. They call me either 'Mother Yuliia' or muse of the unit.
A cohesive unit will exist and fight, even if the others disperse. Our group is cohesive. And not only ours. When I see our fighters running for the formation, with weapons, satisfied, I feel this spirit of brotherhood. Sometimes incredibly talented people meet here. We have a dude with combat experience who from the balcony of a house in Bucha fired at a Russian helicopter. However, a shell then hit his apartment.
He was a great businessman, I tell him: "I don't understand what you are doing here." He laughs and says: "I don't know either. I'm watching."
There is one fighter who was engaged in equestrian sports, he has his own weapons. During the occupation of the Kyiv region, he traveled extremely difficult routes in order to feed his family and the entire street. He is a pro. He, like me, was involved in archery. We shot from bows on occasion, I brought mine to the unit, and he brought his. There is a psychiatrist. There is a chaplain. There are intelligence officers, they are twins. There is also a talented female intelligence officer.
As for provisions, we have food and a place to live. But we don't have all the equipment. A thermal imager is very necessary. Without a thermal imager at night, our group is a sweet and accessible target.
Perhaps this feeling is wrong, but sometimes it seems that the attitude towards the military is no longer the same. Sometimes it seems that elation and inspiration diminished. On the other hand, the commander and I were sitting near the dentist's office, and the visitors brought us some peaches, some candies, and others simply thanked us.
In general, waiting for a battle and an offensive is quite difficult.
We are expecting a repeated attack every day. We know that there are saboteurs in Kyiv. And on the one hand, when they wish us a good evening and good night, you exhale. And on the other hand, you involuntarily think: when already. We have certain plans and scenarios. We understand where we will be. And all these months I have been living with a feeling of being a part of something big. You see how every resident of your town, sick or healthy, becomes a fighter. My life is gaining a lot of meaning.
They are fighting in order to preserve the lives of civilians and order. It is normal to go to a safe place or abroad, to join volunteers. If the army is not your thing, join the war in a different way. Survivor's guilt is a completely counterproductive feeling. Be efficient and creative in what you can do. By the way, Lana, why is there no adhesive tape on the windows? (she looks up) The tape saves from debris. The blast wave cuts through the debris, fix that. And you know that when something flies, you should not run, but fall to the ground?
I would say to civilians: you make your own choice, any of them is the right one, but if you go, don't scold yourself. You are representatives of the suffering people there and you can do a lot. In the end, you have to go back and tell about this war, pass on the memory, feed everything with these memories, preserve history. Any survivor is part of the nation for which we are willing to risk our own lives.
Postscript
When the invasion began, Bucha was occupied the next day. However, on February 24, there were several men with the territorial defense forces outside the building of the military recruitment center and they were ready to defend it. But today, after everything that has happened, it seems that the approaches to Kyiv are protected, that there are defenders in every town. And one of them is a woman who once came from Melitopol, grew up incredibly quickly and learned a lot to protect our town. She knows where she will be and what she will do if there is a second attack. And her unit needs a thermal imager. We provide her card number below.
4441 1144 6670 3863
Lana Samokhvalova