Pavlo Fedosenko, Hero of Ukraine:
After the Victory, I want to march with my brigade from Kharkiv to Chuhuiv
13.06.2022 13:11
"On February 24, at 4 a.m., explosions were heard outside our military unit. These were missile strikes launched by the Russian Federation. And I immediately received a call from the Commander-in-Chief of the Armed Forces of Ukraine, who said, 'Hold on. Fight.' I replied, 'Understood.' I immediately gave the order to take up fire positions and start defending."
These are the first moments of the full-scale Russian invasion recalled by Hero of Ukraine Pavlo Fedosenko, commander of the 92nd Separate Mechanized Brigade named after Ivan Sirko. It was under his leadership that the brigade's units held the defense of Kharkiv and are now conducting a counteroffensive, pushing the enemy to the border of the Kharkiv region.
"Everyone was fighting for Kharkiv: both military and civilians"
For the first three days, we fought in the area from the administrative border of the Kharkiv and Sumy regions to the administrative border of the Kharkiv and Luhansk regions. This was the area of responsibility of our team. The opponent had a significant advantage, but it did not stop us. Our units were engaged in active hostilities and they destroyed a lot of enemy equipment and manpower.
After that, we were ordered to defend the perimeter of Kharkiv. At night, the units regrouped, and in the morning, they moved into defensive positions along the ring road. At that time, the Russians were already in Kharkiv. There was street-to-street fighting in the city. Everyone was fighting for Kharkiv: both the military and civilians. Units of the Ukrainian Armed Forces, Territorial Defense, the National Guard, the police, and volunteers. The enemy was being beaten literally on every street.
"The enemy cannot be underestimated. But you can and should beat them"
I remember them announcing on the radio station that the Russians broke through from Pisochyn on a bypass road through the woods. I hear on the radio: "They are moving on trucks." I then gave an order, "Notify everyone! Stop all trucks, because the enemy is inside." I say this and see trucks passing by me at high speed - one, another… The next order was, "Fire!" Then we drove the Russians out of the city. They fled very quickly.
It was extremely important to seize the initiative in the first ten days, and we did so. We drove the Russians out of the city, dag in and that's it. They lost the moment of surprise and realized that they could no longer make their way to the city. I will say this. Perhaps at that moment, for the first time, everyone felt that the Russian army was not as terrible as it seemed. Of course, the enemy cannot be underestimated. But you can and should beat them. When we turned the situation around and started to attack, the fighters felt confident in their abilities. Instead, enemy forces were demoralized, as they finally lost hope that they would end the war quickly, calmly and with no resistance.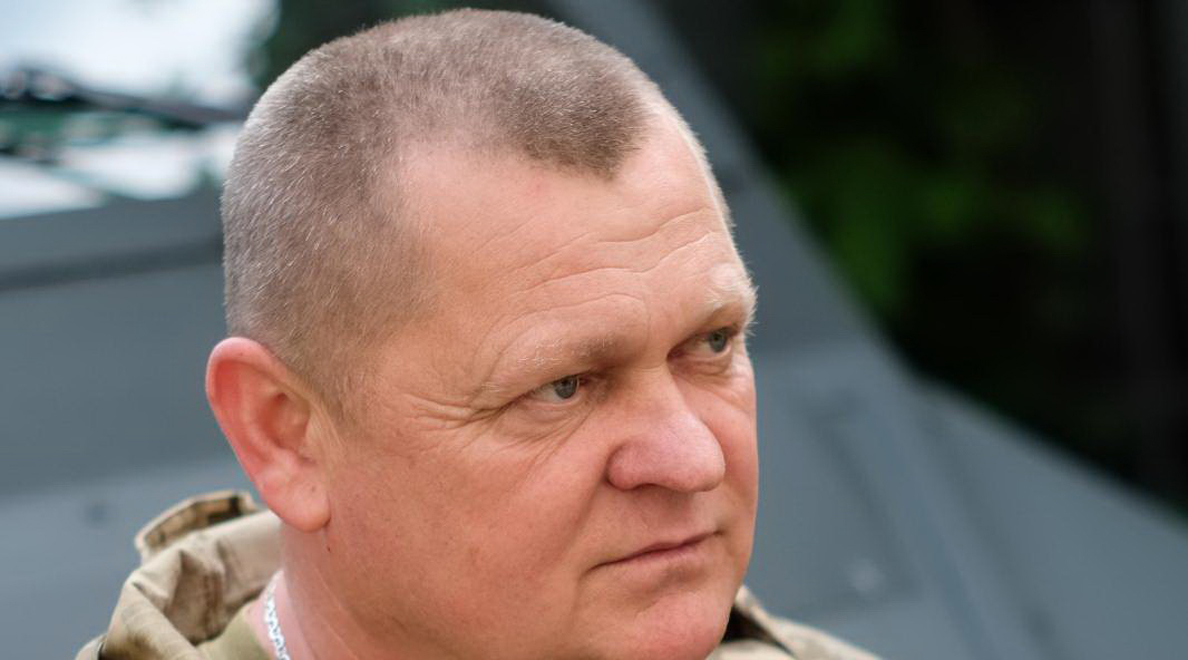 "Russians are an army of barbarians"
What can I say about our enemies? I will not praise them for sure. They are marauders, homeless people. We have seen the remnants of their captured positions, the command and observation posts of their battalions are terrible. They kept the wounded, ate and went to the toilet in one place. When we knocked the Russians out of Tsyrkuny, for example, they left their wounded, their personnel, but loaded washing machines on their equipment, etc. and fled with this looted junk to Russia. There is no respect for them. The Russians are an army of barbarians. But I would like to tell their commanders to take off their pink glasses and look around. We will win anyway. Because they are fighting for Putin, and we are fighting for our homeland.
"We need tanks, air defense and long-range artillery"
Regular Russian troops are fighting vilely. And they are fighting with the maximum number of tanks and artillery, exceeding our capabilities by dozens of times. From the very beginning, they used everything they had: aircraft, helicopters, tanks, Buratinos, as they call it, and artillery of all kinds.
But we held and learned to defend against any strikes. Now we use all types of battles - maneuver defense, offensive actions, raids. And for their effective implementation requires as many weapons. We successfully and professionally use NLAW and Javelin anti-tank systems, Stinger and Piorun MANPADS provided by our international allies. But still more is needed. All units must have the maximum number of these weapons. In addition, we need tanks and long-range artillery. And the more ammunition, the better.
"If we did not have confidence in the team, we would not go forward and fight"
The brigade is a second family for me. I put my heart and soul into it. I spend almost all my time in the unit, with my subordinates. I personally selected battalion commanders and communicated with them. I trust them fully and I know that they will complete the task no matter what happens.
At the beginning of the full-scale invasion, there was a telling example. We have just moved the brigade's command post and started managing units. And I say at night: "Guys, go get some sleep, we'll be on duty." We just sat on a chair near the map - an explosion. Direct hit of an air bomb. I flew up with the chair. We barely had time to rise and there was a second explosion. We were all covered with the rubble. We began to look for each other in the dark. We turned on the lights, took up all-round defense, moved everything to the lobby, unfolded the map again and began to work further. No one retreated. No one shuddered. The only thing is that everyone quickly put on their helmets (laughs).
For me, they are all native. I am worried about each of them and I am ready to give my life for them. And they can give their lives for me. I know and see it. If we did not have confidence in the team, we would not go forward and fight.
"Our children and grandchildren must live in an independent state - that's what we are fighting for"
What inspires me? My land. My family. My subordinates, for each of whom I am responsible. This is my inspiration. That's what I live for.
After the Victory, I would like to march with my brigade from Kharkiv to Chuhuiv. I would like to visit the brigade and enter my house. I would like to put flowers on the graves of those who died. I would like to bow to all mothers and thank them for raising their sons and daughters, who, without thinking, went to war to defend their homeland. This is the most important thing.
And then we can rebuild and improve our country. Ukraine must be free. Our children and grandchildren have to live in an independent state - that's what we are fighting for, and that's what my boys gave their lives for…
I will tell my grandchildren about this war: "It was a struggle of the free people of Ukraine for their own freedom and against Russian Nazism."
"My dream is to relax with my family"
My personal dream… Everything is very simple. I want to finally unpack the tent and boat that I received as a present for my birthday two years ago. I want to take fishing rods and, together with my sons and daughter whom I haven't seen for six months, go to rest where no one will find me. I want to turn off the phone, light a fire, and cook soup. I just want to relax with my family for at least five days.
Alina Lohvynenko, Serhii Lysenko
Photo credit: Arsen Fedosenko