Serhii Haidai, Head of Luhansk Regional Military Administration
Any professional who has not escaped the war and stayed in position is a hero to me
03.05.2022 11:42
Luhansk Region is now one of the hottest directions in the frontline. Right now, the Russian aggressor is attacking villages and cities, which are lying in ruins, ruthlessly destroying everything, leaving no hospitals, no nursery or secondary schools. Just two months ago, everything was eye-pleasing to local residents – so much had been built, repaired, created…
Today civilians have to drop everything and get evacuated from Luhansk Region to save their lives. Unfortunately, all of this is worthless to the enemy.
In an interview with Ukrinform, Luhansk Regional Military Administration Head Serhii Haidai told us about the situation in the region, which is constantly changing, about how the Ukrainian military are fighting for their native land, why it was unrealistic to prepare bomb shelters, about traitor mayors, liberation and Ukraine's victory.
ENEMY DESTROYS EVERYTHING
- What is the military situation in Luhansk Region?
- The defense of the part of Luhansk Region, running from Rubizhne through Sievierodonetsk, Lysychansk, Zolote and Popasna, is underway. The heaviest battles are raging in Rubizhne, Popasna, Orikhove and Nyzhnie. The entire area of Luhansk Region, all settlements are under enemy fire. There is no such place that would be safe. The enemy is launching air strikes, firing from helicopters, attacking with Tochka-U missile systems and multiple rocket launcher systems, such as Grad, Smerch and Uragan, opening fire with artillery, tanks, mortars, and generally any weapons available to the Russian army.
- What territory of Luhansk Region is under enemy control?
- Over 80%. We are controlling parts of Rubizhne, Sievierodonetsk, Lysychansk, Hirske and Popasna.
- Which settlements have suffered the most?
- The enemy is destroying everything. We can take a look through the photographs of Novotoshkivka. This settlement simply does not exist anymore. Everything has been destroyed. We can also take a look through the photographs of Popasna, Rubizhne. When rashists just started to advance, they destroyed the town of Shchastia. The situation is very difficult.
They are destroying everything, using a scorched-earth policy. They do not care about what comes under fire: residential houses, nursery or secondary schools, or hospitals. It makes no difference to them, they could not care less.
- Can you name the death toll among local residents now?
- No. Nobody would tell you that, because it is impossible to count the dead so far. People get buried in the yards. Some of them are left unburied, as you simply cannot approach the dead due to the intensity of shelling, a huge number of attacks. Those who are trying to approach also get killed, unfortunately.
WE CARRY OUT EVACUATION DAILY AND WITHOUT 'CEASEFIRE REGIME'
- How many people have got evacuated from Luhansk Region so far?
- If we take the entire territory along the defense line, which is controlled by Ukraine, it is about 350,000. These are such settlements as Sievierodonetsk, Rubizhne, Lysychansk, Kreminna, Popasna and Hirske. We carry out evacuation on a daily basis and without the 'ceasefire regime'. But, due to heavy shelling, it is getting more and more difficult every day. Today 60,000 more civilians are staying within settlements in the region.
- Have you evacuated orphanages, boarding schools and retirement homes?
- Sadly, we were not able to evacuate a retirement home in Kreminna on time. The rashists' tank came there and shot at the retirement home. 56 people were killed.
- Did you expect such a full-scale invasion by Putin's army?
- We expected Russia to start from Donetsk Region and Luhansk Region. The United States warned us of a future full-scale war. But, no, I did not accept that. However, before the invasion started, three-four days before, according to the border guards (and we had been constantly keeping in touch), it was clear to them that Russians had started to accumulate forces, military equipment, deployed a tank company and, thus, something was about to happen.
- To what extent was Ukraine ready for the invasion?
- I do not know to what extent, but we were prepared much better than in 2014. Over the past eight years, we have got the Army ready. No one escaped, except for some isolated cases. All of us united in a few days, all of us fought back strongly.
But, Russia, such a behemoth… – and Ukraine. Of course, we are more powerful than Georgia but, if we count the number of military equipment, population, troops, budgets, we are not in the same weight category. However, two months and counting later, we are showing that, in fact, strength of spirit combined with motivation – that we are on our land – can work wonders.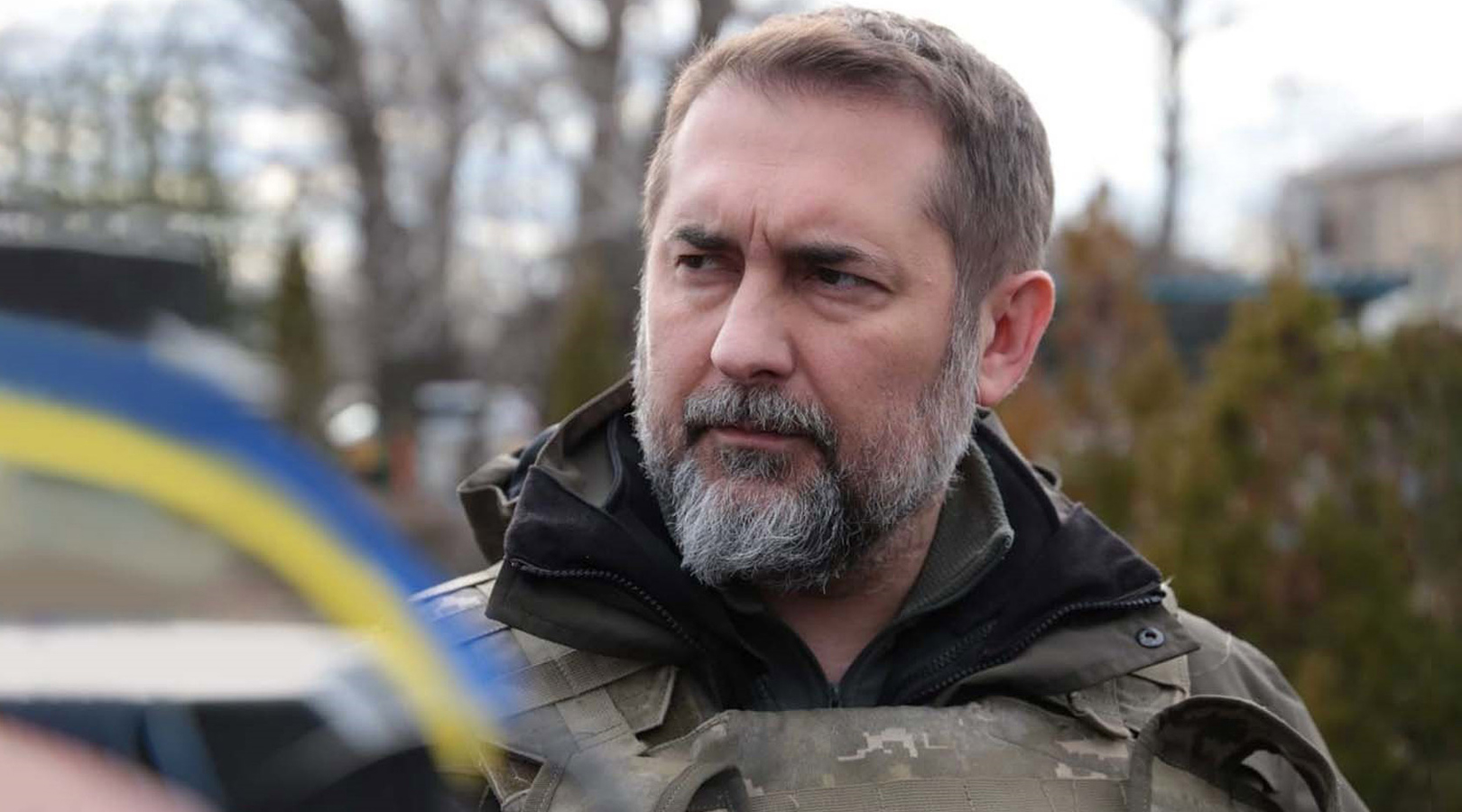 IT WAS UNREALISTIC TO PREPARE ALL BOMB SHELTERS
- Today many people are complaining that bomb shelters in cities mostly have not been prepared. What can you say about that?
- It was simply unrealistic to prepare all bomb shelters. Luhansk Region alone would need more than UAH 500 million for this purpose. Meanwhile, the entire annual budget of Luhansk Region (not the development budget but the entire budget) is UAH 700 million. These are salaries, subventions, etc. The development budget was about UAH 70 million.
Thus, the country would have to invest several annual budgets in the preparation of bomb shelters. I am talking about Luhansk Region only, whose population is likely to be the lowest – 650,000. And most people live in rural areas here. Bomb shelters would have to be built there…
In the future, when renovating houses and building the new ones, all of this will be taken into account. This issue had already been raised by the President during meetings.
- How often do you contact the mayors of Luhansk Region?
- Every day. I constantly keep in touch with all heads of military and civil administrations. We have a separate chat and call each other. All of us have generators, can always change a mobile operator in critical situation or turn on the generator and get in touch immediately.
THERE ARE TRAITOR MAYORS
- Which mayors of Luhansk Region have defected to the enemy's side? Are there many of them?
- It is difficult to say. I can tell you about united territorial communities. The Milove community, whose head sold out to the enemy (Oleh Savchenko), Markivka community (Ivan Dziuba), Stanytsia Luhanska Military Civil Administration (Albert Zinchenko) and Rubizhne (Serhii Khortiv). At least four of them.
- How unexpected was their treachery to you?
- Of course, every such case is unpleasant… The biggest surprise to me was the head of Stanytsia Luhanska, his treachery. In Milove, it was a member of the Opposition Platform – For Life party. In Rubizhne, everything was clear too: that person used to be prosecuted for separatism but won the elections. But, the betrayal of the head of Stanytsia Luhanska was a surprise to me. The fact is that he could have left Stanytsia Luhanska, he was given such a command. He was told to leave but decided to stay, and even deflected to the occupiers' side.
- Do you have any cases of heads and activists being abducted?
- We do not know for sure. We know some of them were taken away. Here, a volunteer was shot dead, directly in his wheelchair at home. (It was Oleksandr Kononov, a disabled volunteer who had been providing aid to the Ukrainian Army since 2014 and spent three months in the captivity of pro-Russian militants. The volunteer was killed in his house in the village of Borovske, near Sievierodonetsk – Ed.).
… AND FULL CONNECTION WITH THE MILITARY
- What tasks do you have now as the head of regional military administration?
- The entire team (including the heads of military administrations and my deputies) ensures the receipt and delivery of humanitarian goods and drugs to hospitals, especially critical ones, such as insulin or painkillers for cancer patients. Then, evacuation, buses, corridors, so that it takes place every day. For hospitals, we get spare vehicles: ambulance cars and reanimation cars. It is necessary to provide everyone with fuel, communications, as well as ensure that our repair crews work, so that they could use the remnants we have – pipes, wires, – and twist, weld, loop something somewhere to allow for some electricity or water supplies at least within some restricted areas… And full connection with the military: providing all units – the National Guard, border guards, police, servicemen – with motor vehicles, communications, quadcopters, bulletproof vests, and generally anything they ask for. We try to get everything as fast as possible.
- Is the entire region left without electricity, gas and water?
- Well, partially we manage to repair something somewhere, but we do not even talk about this, because, as soon as we announce that we have repaired something, these creatures immediately start to massively destroy everything else.
WE KEEP IN TOUCH WITH THE PRESIDENT WHEN NECESSARY
- I know you are constantly coordinating efforts with the country's leadership. How often do you contact the President?
- When necessary. I just try not to bother him, as I understand what a heavy burden of responsibility is lying on his shoulders and what strategically important decisions he is making now. But, if necessary, I always get in touch. For example, last week I gave him a call, and we talked. Recently, we have been at the congress, and have put questions to each other. Even in peacetime, not to mention the war, the task of the regional administration head is to do his job so as not to bother the President. But, I want to repeat once again, I can give him a call when necessary, he responds, and we communicate.
- But, he does not bother you either, I think…
- If it is unnecessary, no. Andriy Yermak writes to me; Kyrylo Tymoshenko writes to me or gives me a call. All of them keep in touch, and I am ready to be contacted by them around the clock.
- Luhansk Region has been in the line of fire for eight years now. Meanwhile, it has been extensively rebuilt, upgraded and renovated recently. How do you feel about this today?
- My heart is bleeding, as so many efforts and funds have been put into my native region over two and a half years. We have repaired more roads than we did in the past decade. We have started preparations for the construction of a railway station, regional hospital, have built about 100 sports grounds, have repaired lots of secondary and nursery schools, swimming pools, admission rooms, have delivered advanced medical equipment. And, when you drive through Sievierodonetsk, Lysychansk, and see all of this broken and shelled, it is painful, of course.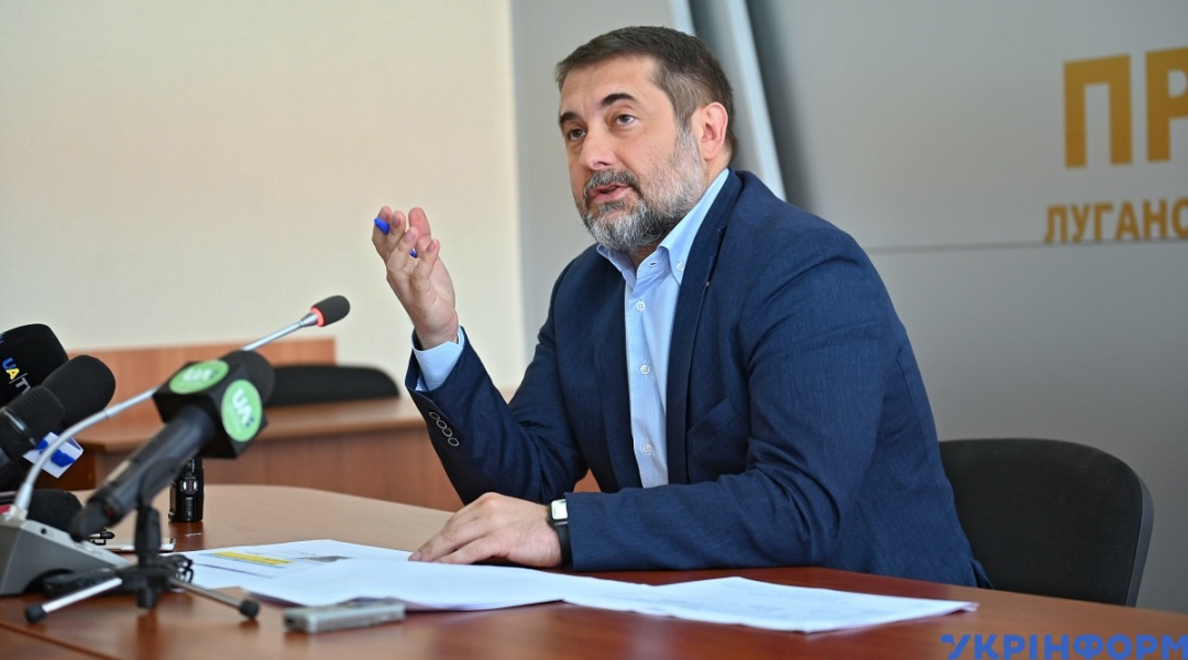 WE NEED TO PREPARE FOR THE WORST, THE BEST WILL COME ON ITS OWN
- What are your forecasts? Will the war last long? What do you think about our victory?
- You know, I am an optimist, but here it is necessary to approach everything realistically. To me the daily thesis is now as follows: we need to prepare for the worst, and the best will come on its own. Hence, we are preparing for the fact that some roads may be cut off at any moment, that the enemy may capture one more settlement at any moment. But, eventually, victory will be ours. Either way!
Therefore, we are preparing for the defense, heavy battles, and we understand we may lose one or two cities. But, it is better to withdraw giving battles, regroup and then defeat the enemy than simply stand and die…
This is how it has happened in Kreminna. Our defenders had been holding on for two months there, and I absolutely understand why they had withdrawn. Mortar shells began to drop directly into the trenches. Well, it is senseless to simply die, without inflicting damage to the enemy. What would be heroic about that here?
Some are unhappy that they have left Kreminna. Nothing terrible has happened. It is unfortunate, unpleasant, but our units are safe, and they are now in the new fortifications, eliminating enemy troops, destroying their vehicles and preventing them from advancing. And they could have been killed with artillery strikes, and the enemy would have marched deep into the territory…
- What do you think of liberating the entire Luhansk Region?
- I think there will be two stages. The first stage will be liberation to the borders of February 24. But, the next stage of the war will be awaiting us. I do not know, when it will happen, but then we will retake all territories.
THERE ARE MANY HEROES TODAY
- Can you name some hero you have met during the war?
- Any head of administration, who has stayed in position and has not escaped, is a hero to me. Any driver, who makes trips under fire and evacuates people, is also a hero. Any electrician or water- and gas supply fixer is also a hero. Any medic who has stayed here is a hero. Not to mention the military, border guards, the National Police. All people who have stayed in position, all of them are heroes. For a reason, we are now assigning not the 'Hero City' but the 'City of Heroes' titles. Such transformation has taken place not in vain. And there will be such cities in Luhansk Region. I am intentionally restraining this factor so far, as I understand, if we assign such a title to Sievierodonetsk or Popasna now, Russians will fire on them with even greater cruelty.
- Is the assignment of such titles coordinated with you?
- Yes. I was offered this, and said yes, I agree. These cities deserve them. But, let's put the assignment of titles on pause, at least for some time.
Olena Kolhusheva, Luhansk Region