Roman Kholodov, head of the social mission of the Ukrainian Orthodox Church
Genocide is not just shelling. It also means the shortage of medicines for ill children caused by those shellings
05.03.2022 19:43
Social mission of the Orthodox Church of Ukraine (OCU) takes care about severely and terminally ill children.
You can see the picture of two intensive care ambulances of the OCU with ill children in the hottest spots of Ukraine. How does the social mission currently work? We spoke about it with its head Roman Kholodov.
Q: Roman, how did your work change during the war?
A: The war caught us in Belarus. After the air communication was stopped, we brought here our patients, children and adults. On 23 February, we evacuated a woman after liver transplantation. When we were driving the roads of Belarus, we felt the breath of war. There were no Ukrainian cars, and columns of military vehicles on the roads, Russian trucks. We wedged into a Russian column two times, and this was twenty kilometres from the border. I am still worried about our border guards from Novi Yarilovychi, who always helped us. We arrived there, and in the morning, we were not surprised to learn about the bombings.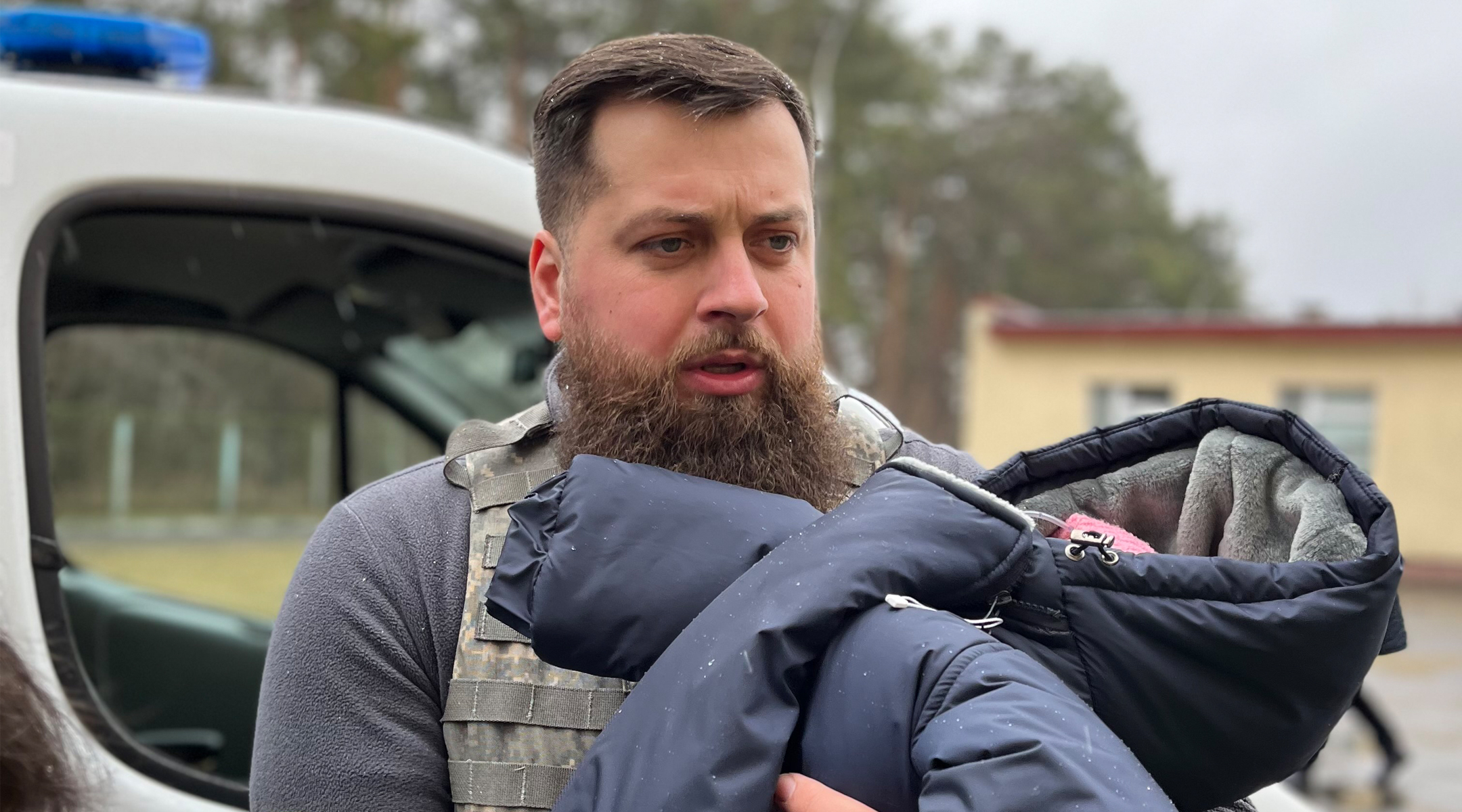 We immediately started evacuating children. The first evacuation was from Neurosurgery Institute. We transported to Rivne an ill girl who was recovering from very serious surgery. The girl's mother burst into tears when we caught with a column of our military vehicles. However, we arrived, and we returned to Kyiv on the same day and moved two more seriously ill children from the hospital in Obolon district.
We plan the agenda of our assistance in the evening. We analyse applications for transportation. We investigate possible ways of evacuation. However, the railway is the safest way of transportation. We mainly transport patients to villages because it is impossible to move them down to bomb shelters.
One day we moved all seriously ill children from an orphanage by two our vehicles (intensive care ambulances of the OCU).
Another day, we took a girl with serious cancer to the train from Stavyshche. Spain takes her for treatment. It is 130 kilometres from Kyiv.
We transported an oxygen-dependent child from Demydiv where there were hostilities. Because of the enemy shellings, there was no electricity and an oxygen concentrator either did not work or worked with interruptions. Thanks Lord, we barely managed to bring this child to the hospital, where she was immediately taken to the intensive care unit.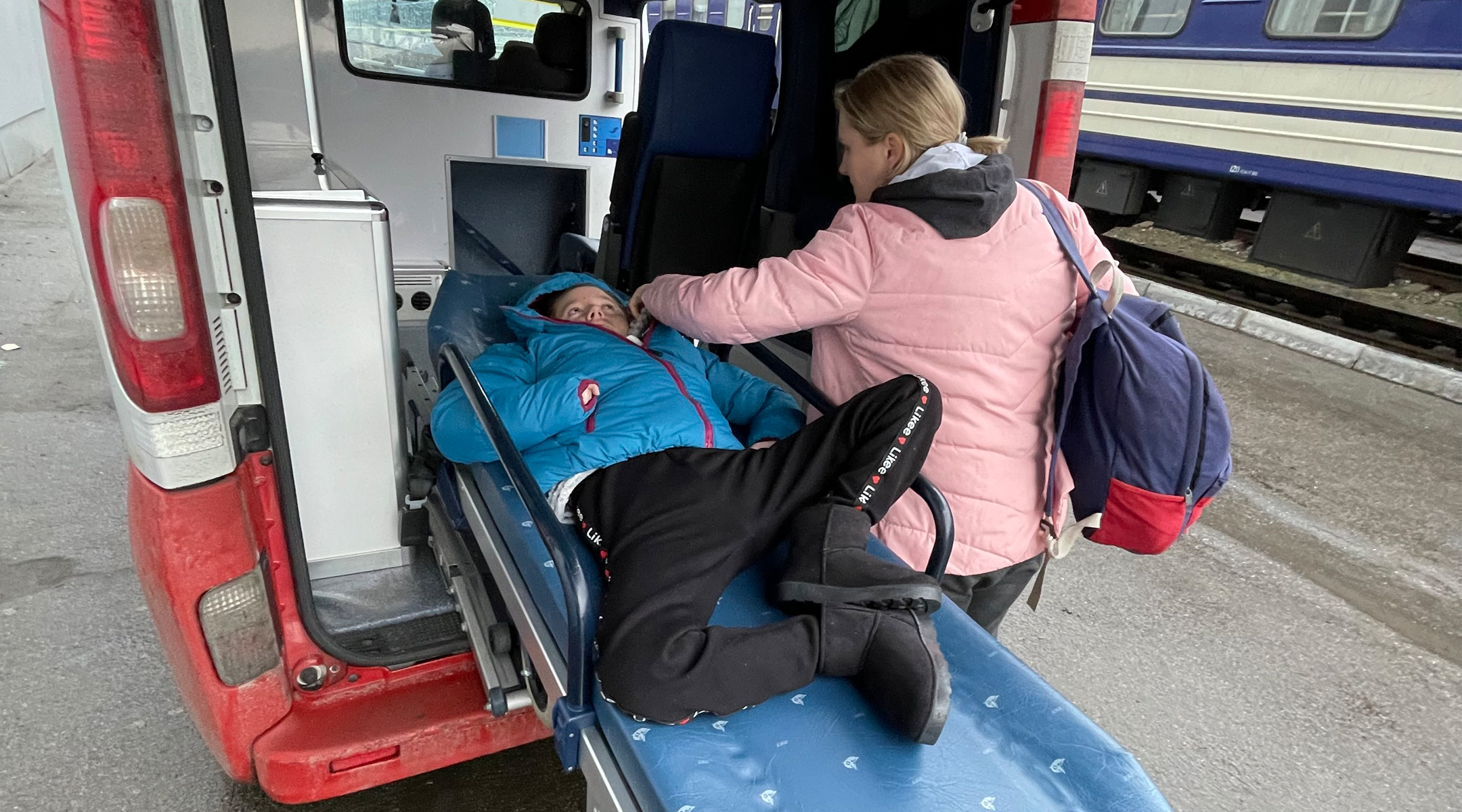 Q: Do you work with Okhmatdit [hospital for children]?
Yes. We were there just that night when three children who were caught by the shelling were carried there. Our car was standing there when there an ambulance rushed in. One child was already dead. Russia has already taken lives of our children, and will take away more. What will happen to insulin-dependent children? What will happen to them in distant villages, in cities where everything was bombed, including roads? Where is the guarantee that specific, vital necessary medicines will reach them? Genocide is not just shelling. It is genocide of ill children due to lack of drugs that remove spasms. How to mitigate acute conditions of parents, children? People will die from heart attacks, infarctions, strokes.
In addition to that, using an ambulance with patients as a human shield, Russians compromised it and sown distrust. It was mean. Before, an ambulance was something holy. Currently, it automatically raises a suspicion.
However, we already have evacuated, not taking into account internal transportation in Kyiv and evacuation of the orphanage, forty-five children, sometimes with their parents.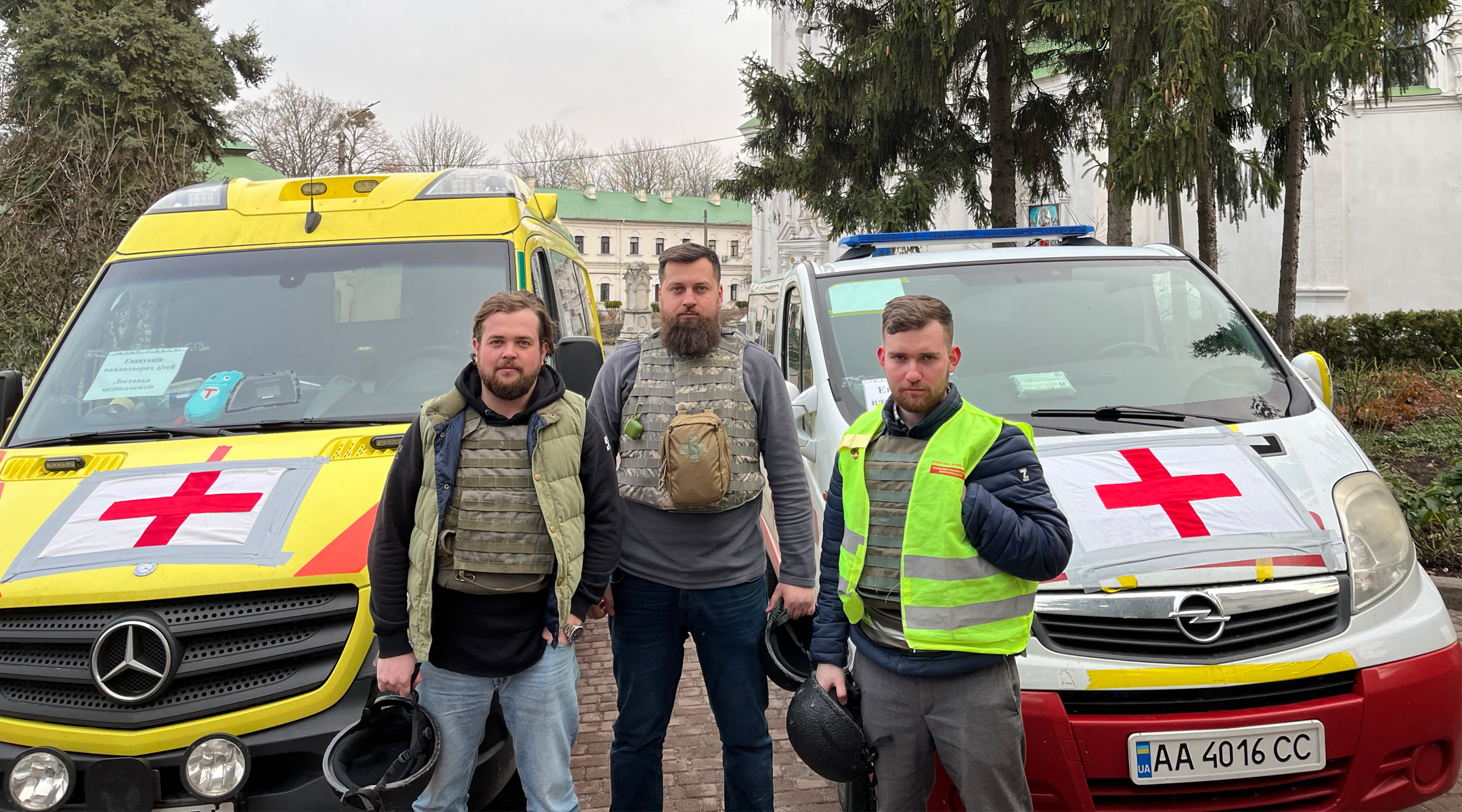 Q: How did kids from the orphanage take the evacuation?
A: Healthy children did not have time to get scared, but it was very serious stress for the ill ones. Incubator children needed special conditions, and the train and such heavy moving... I'm very worried about my goddaughter Ariadne [she cries]. I don't want anything to happen to her. You have no idea how difficult it is to separate families: separate mom with children from father, separate one child from siblings. It's hard to forget parents who cry and say goodbye to children because they do not know whether they will see them again.
I want you to remember another picture among the pictures of war: a resuscitator specialist and a team of the OCU with oxygen cylinder in one hand and a child who needs oxygen in the other, going to the platform. By the way, I wanted to thank Warsaw, which takes our children to the hospice. This is a catastrophe that will resonate for decades. Children wake up from creaking doors, from the lightest knock. Children are constantly crying in areas captured in the war.
Q: How long do you plan to stay in Kyiv?
A: Until the end of my life.
(TELEPHONE NUMBER OF THE OCU MISSION: +380967739773. Those who need evacuation, assistance with medicines or diapers, can submit an application in written form on Viber using the above number).
Lana Samokhvalova, Kyiv
Photo: Andrii Novikov / hromadske and photos from the personal archive of Roman Kholodov