Valentyn Lysenko, composer, inventor of electric bandura
Bandura like Ukraine is modern, deep, polyphonic
19.04.2017 14:19 861
He is 33, and he says that he has found his true vocation in life. He is not just a musician, instrumentalist and teacher, but also a true revolutionary of classics, inventor and innovator. He has invented an electric bandura, the Ukrainian mandolin-like string instrument, which transforms folk music into popular hits. His covers of Sting and Jamala songs impress the public, and kids adore his bandura teaching approach. He composes music and continues to seek his own unique sound.
The Ukrinform correspondent has discussed all these issues with bandura player Valentyn Lysenko, who now opens Ukraine to the Eurovision guests.
BANDURA SOUND AT EUROVISION SONG CONTEST
- Valentyn, you will present your music and a unique sound of the electric bandura to the foreign journalists who will arrive at Eurovision Song Contest 2017. The event will take place on May 5 in one of the press centers of the song contest - Ukrinform. What will you show to impress the audience?
- We will show our guests the Ukrainian pride - bandura. Modern but not archaic. I brought the equipment for my electric bandura from America, which can process a signal of the instrument and make it truly extraordinary. It will be a completely new sound. We will impress both foreigners and our people.
- What musical compositions will you play?
- I will play my own compositions and, of course, my cover versions of Jamala's songs, as well as international hits by Sting, The Beatles, ABBA, Boney M ... All that best reveals the richness of the sound and the completeness of our instrument.
- Last year you released your first album The Second Wind. It also includes a cover of Jamala's song 1944 that brought her the victory at Eurovision. Does she know about your experiment? Do you know each other personally? It seems you studied together ...
- We studies on parallel courses at the Kyiv Conservatory, and I repeatedly came to her solo concerts and supported her. I was so happy that Jamala won the Eurovision! ..
As for the album, I have been recording the first album for almost six years. I composed a lot, filtered and after all left nine tracks that show bandura the best. Here there are folk music, my own compositions and covers of Jamala's songs.
- What do you think about Eurovision? By the way, have you bought tickets?
- No, I haven't bought tickets and I do not want to. I prefer to watch all these great shows at home on TV. I'm fine with Eurovision, many tourists arrive, and more people get to know Ukraine. So I support holding of such song competitions in our country. Another issue is the quality of songs and the show. But I hope that everything will be okay.
- Do you know O.Torvald rock band that won the national selection? Did you watch it?
- I did not watch it. For the last two months I have been working a lot in the workshop. I had no time for this.
ELECTRIC BANDURA IS A REVOLUTION IN MUSIC
- Tell us about your know-how, the bandura.
- I've been always looking for a new and modern sound. After participation in the Ukraine's Got Talent show I realized that I need a super instrument. An idea to create a unique bandura for my space music came into my head. None of craftsmen agreed to do this. But I believed in my idea and by trial and error I began to rebuild the bandura instrument. After a while people started to help me and I organized an experimental creative studio, which now produces the world's best bandura to order of America, Japan, Argentina and other countries.
- What is your innovation in the instrument?
- I studied a lot about everything that was done for guitars and other stringed instruments and chose as a basis the American system, which transmits the bandura sound without distortion. I have worked for five years to develop a special pedal that made a revolution in the bandura sound. Bandura made of red willow has the best sounding. Especially a willow that was struck by lightning. After high current discharge the wood gets special frequency characteristics.
- Your instrument is valuable. In fact, this is the work of art.
- I put my heart and soul into this work. As for the cost, the instrument is really expensive. I think it costs like Lexus.
- Do you sell your instruments?
- Anymore. I made some on a by-order basis. There are three instruments in Japan, a few in Argentina. Now I make them for my school, which I will open in America soon.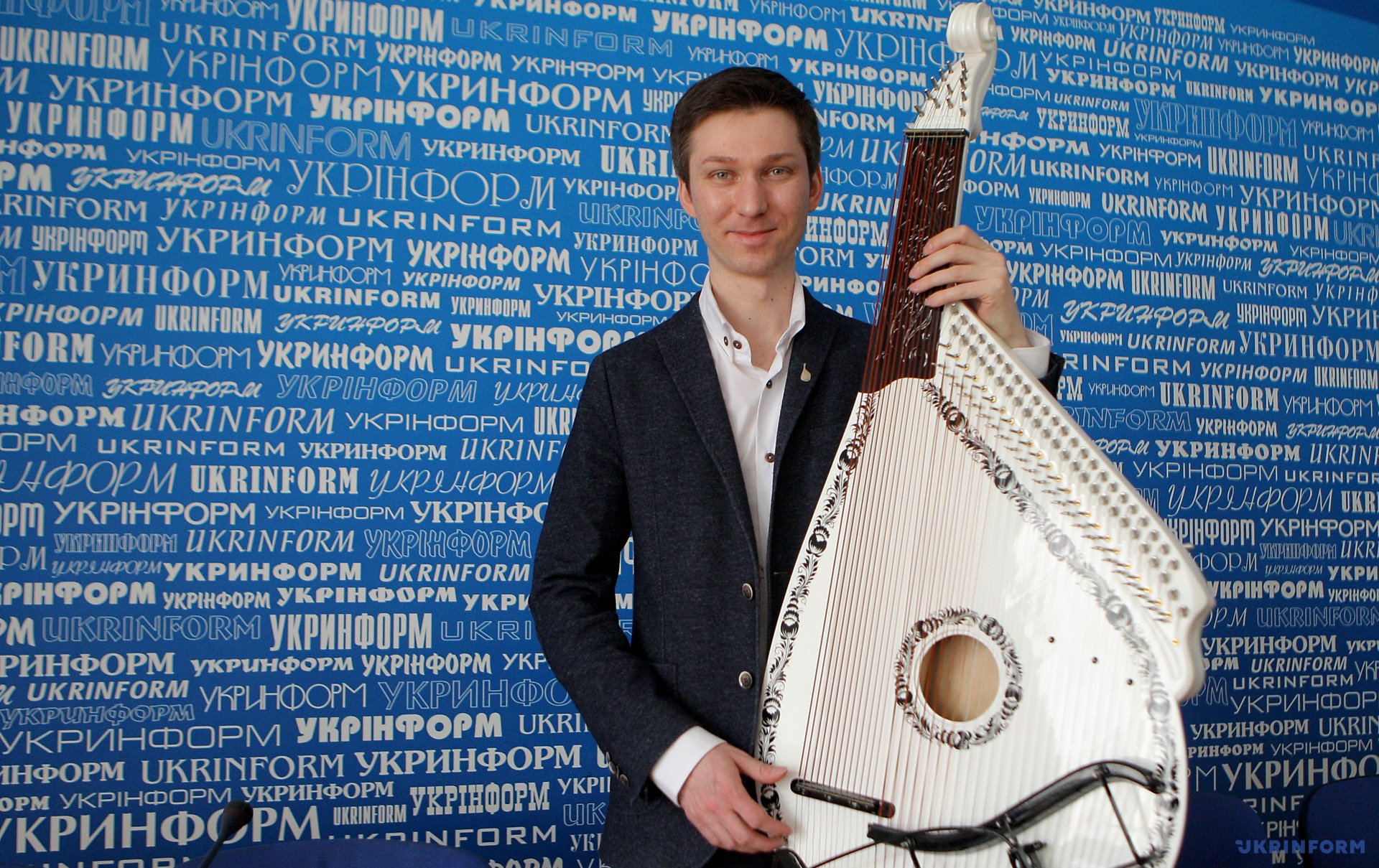 BELIEVE IN YOUR DREAMS
- Any development requires resources. Who helped you when you decided to create the electric bandura?
- It sounds fantastic, but I fulfilled my dream without a penny. It happened that I was able to find people who helped my dream come true. This proves once again that if you have a cool idea, there will be people who certainly support it.
- So you do not have any sponsors and producers.
- No one who could put in a word for me. In Ukriane, it is extremely difficult to be an instrumentalist. No one can imagine that a bandura player can give concerts and that this instrument has such opportunities!
I plan to study in the United States at Berklee College of Music, which many famous musicians and celebrities graduated from. Maybe after foreign background Ukraine will take well my bandura music.
- Presentation of the Ukrainian music for the Eurovision guests, children's music school in America ... Continue this perspective plan.
- Now I'm working on release of my second album with today's innovations. Because when I worked on the first album, I did not have such sound. And I would like to give performance on a tour and to bring modern Ukraine to the world.
I am happy to find my vocation and to do what I like. I do believe that every person should look for his place in the world!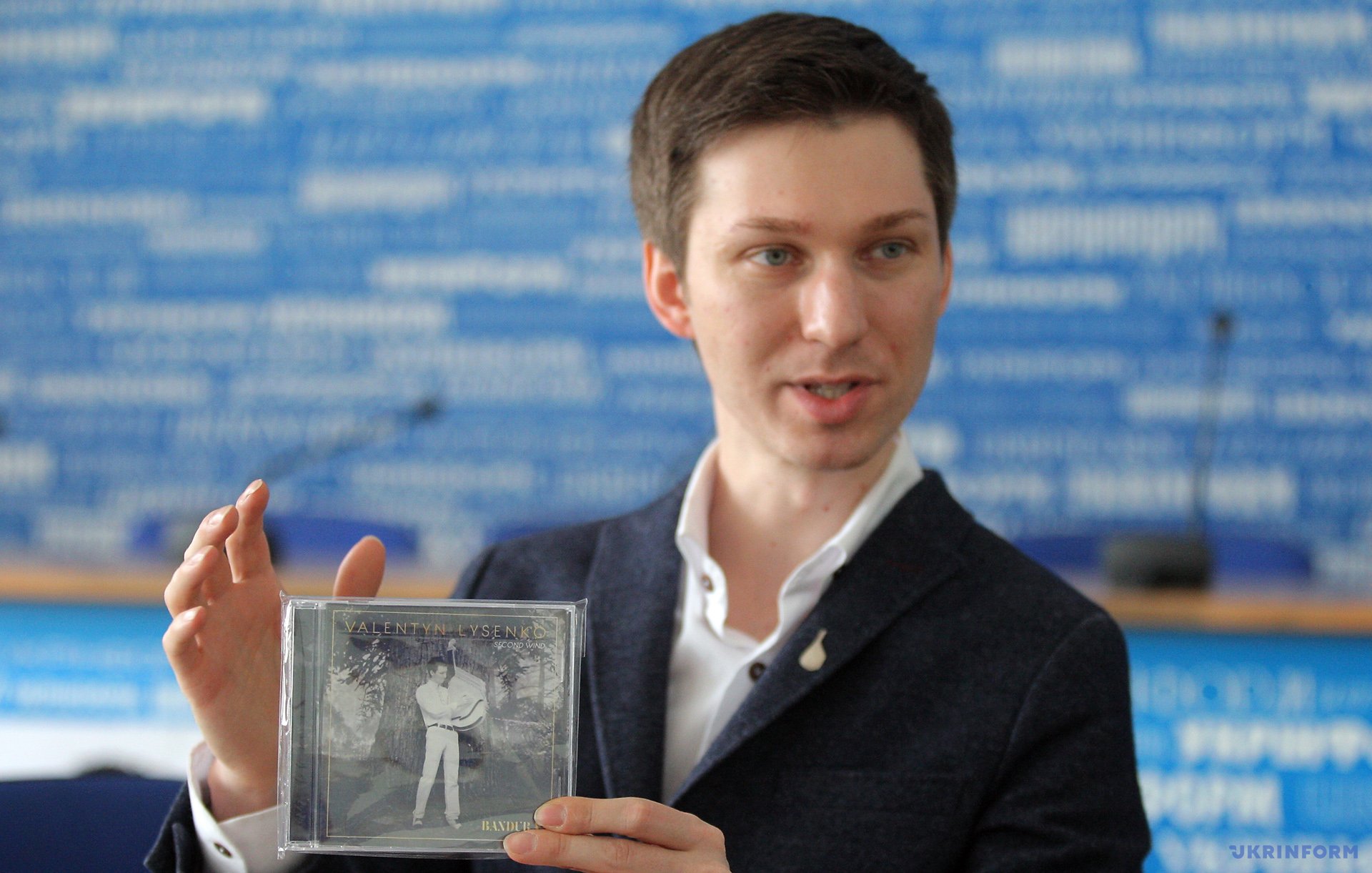 Valentyna Pashchenko, Kyiv
Photo: Daniil Shamkin, Ukrinform