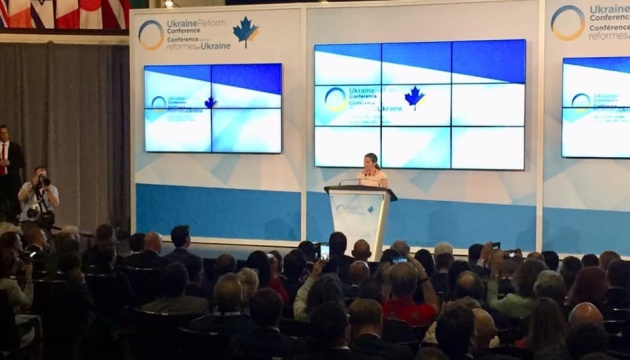 Freeland writes postcards to Sushchenko, Sentsov
Canadian Foreign Minister Chrystia Freeland has written postcards to Ukrainian political prisoners Roman Sushchenko and Oleg Sentsov with words of support.
This is stated in a message posted by the Postcards for Prisoners: Ukrainian Political Prisoners Project on Facebook, according to an Ukrinform correspondent.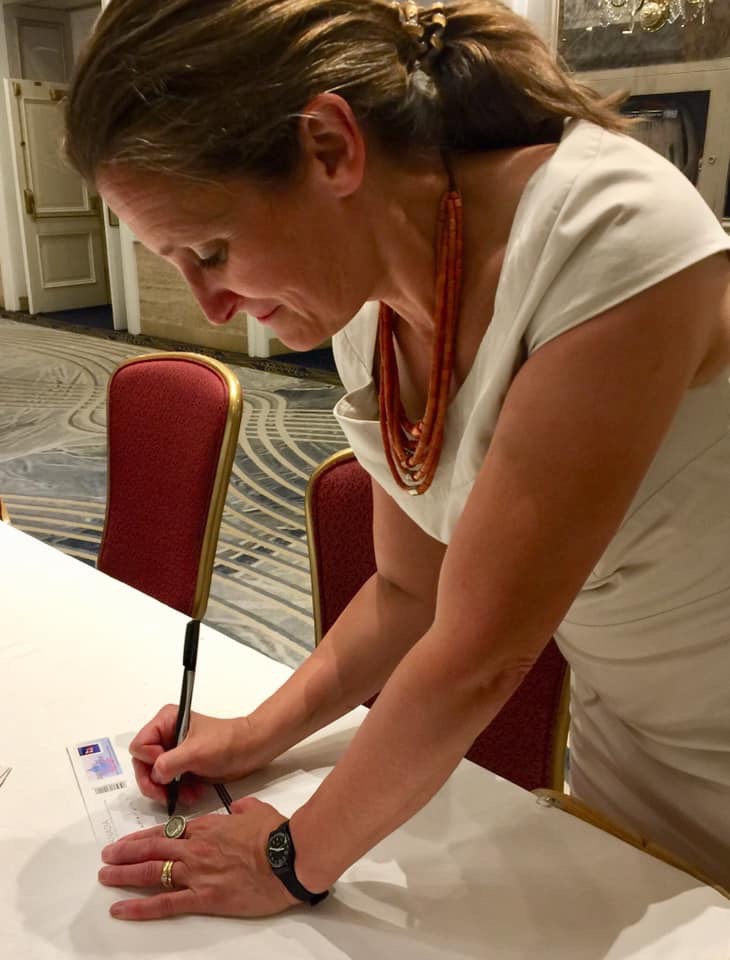 "Chrystia Freeland, Minister of Foreign Affairs of Canada, demonstrates her support for Ukrainian political prisoners, writing postcards to Oleg Sentsov and Roman Sushchenko (Ukraine Reform Conference, Toronto, July 2-4, 2019). We thank Minister Freeland for supporting this initiative!" the message reads.
"Canada supports you! You are not forgotten!" Freeland wrote on the postcard to Ukrinform journalist Roman Sushchenko.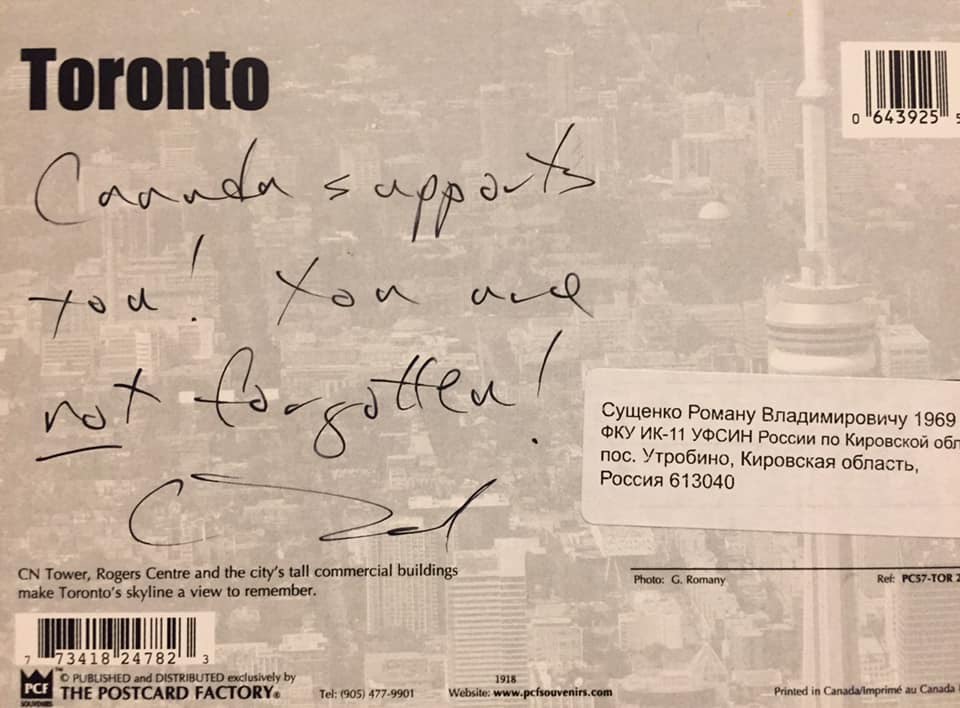 On the postcard to Sentsov, she wrote: "Canada is thinking of you! We support you!"
June 27 marked 1,000 days since the illegal arrest of Ukrainian journalist Roman Sushchenko in Russia.
op