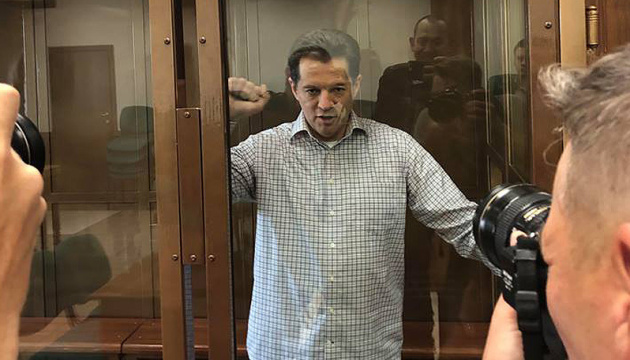 Ukrainian Embassy in US calls on Russia to release Roman Sushchenko
The Embassy of Ukraine in the USA demands Russian authorities to release and return to Ukraine Ukrinform correspondent Roman Sushchenko.
The embassy stated this in a statement posted on Facebook on Friday, May 3.
"On World Press Freedom Day, we remind again that Ukrainian journalist Roman Sushchenko still remains behind the bars in Russia under the fabricated charges," reads the statement.
The embassy noted that "Roman is an honest journalist and a great supporter of freedom of speech and free media." Russia jailed him to hide the truth, but Roman's illegal detention made the Kremlin's crimes even more evident.
In this regard, Ukraine demands Russian authorities to release and return to Ukraine Roman Sushchenko and other Ukrainian citizens illegally detained in Russia and in the temporary occupied Crimea.
Ukrinform's Paris-based correspondent Roman Sushchenko was illegally detained on September 30, 2016 in Moscow, where he arrived on a private trip. On October 7, 2016, he was charged with "espionage." Russia's FSB claimed that Sushchenko is a member of the Main Intelligence Directorate of the Ukrainian Defense Ministry. The latter denied this allegation.
On June 4, 2018, the Moscow City Court sentenced Sushchenko to 12 years in a high-security penal colony. The Supreme Court of Russia upheld the verdict on September 12.
On November 7, the Russian Federal Penitentiary Service (FSIN) informed Ukraine's Embassy in Moscow that Sushchenko had been transferred to Penal Colony No. 11 of the FSIN directorate for the Kirov region (the town of Kirovo-Chepetsk, the village of Utrobino).
The international community supported Ukraine's call for the release of Roman Sushchenko.
ish