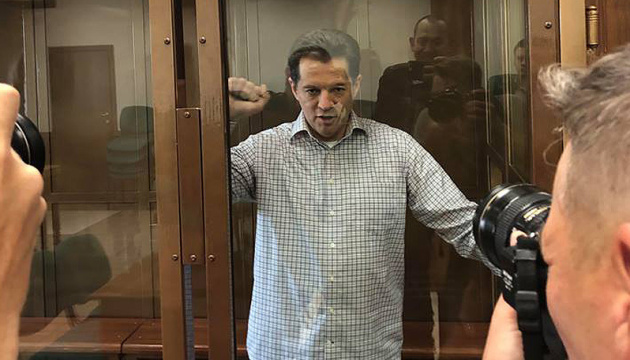 Sushchenko thanks MEPs for congratulations on his birthday
MEP Anna Fotyga published on Facebook a letter from Ukrinform journalist Roman Sushchenko in response to the congratulations on his birthday from a group of the European Parliament members.
"The list of Ukrainian political prisoners and prisoners of war, who are illegally held in Russia, is long. It contains more than a hundred people, and we constantly recall their names in the European Parliament. One of them is journalist Roman Sushchenko, whom a group of MEPs sent birthday greetings two months ago. Today, Anna Fotyga received a letter of thanks from Roman Sushchenko for memory and support. #StopRussianAggression #CrimeaisUkraine #FreeUkrainianPOWs," reads the publication on Facebook page of Anna Fotyga.
The disclosure of personal letter was agreed with the family of the political prisoner of the Kremlin, therefore we publish the full text.
"Dear and highly respected members of the European Parliament: Mark Demesmaeker, Eduard Kukan, Charles Tannock, Michał Boni, Rebecca Harms, Julie Ward and Anna Fotyga,
I am deeply touched by your congratulations and sincere wishes. Thank you.
I, probably, write banal words, but you should know that your words are of great importance to me! ...
With all respect and cautious optimism,
Roman Sushchenko, 03.04.2019
correspondent of Ukrinform news agency in France
Utrobino village, Vyatka, Russian Federation.
P.S. Dignity manifests itself in the willingness to defend it.
Ukrinform expresses gratitude to the diplomats of the Mission of Ukraine to the EU, who help European politicians in their efforts to support Ukrainian political prisoners and, in particular, contributed to timely sending the congratulatory letter of MEPs to Roman Sushchenko.
ol