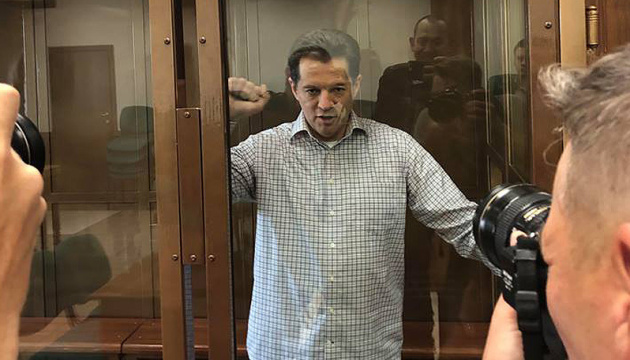 British MEP calls on Russia to release Sushchenko and other political prisoners
UK Member of the European Parliament Julie Ward has called on Russia to release all Ukrainian political prisoners, including journalist Roman Sushchenko.
The relevant address has been posted on the website of the MEP.
According to Julie Ward, she and fellow MEPs received a reply from Roman Sushchenko, illegally sentenced to a 12-year term in a Russian prison for politically motivated reasons.
The British MEP has reminded about numerous other journalists and activists, such as Oleg Sentsov, who have been detained by Russian authorities for their work.
"Russia appears to be attacking free speech and their acts against journalists have been heavily criticised… I join calls for Russia to free all political prisoners who have been detained since Crimea was annexed. We cannot live in a world where freedom of speech and journalism are so blatantly overlooked," the MEP wrote.
Ukrinform's Paris-based correspondent Roman Sushchenko was illegally detained on September 30, 2016 in Moscow, where he arrived on a private trip. On October 7, 2016, he was charged with "espionage." Russia's FSB claimed that Sushchenko is a member of the Main Intelligence Directorate of the Ukrainian Defense Ministry. The latter denied this allegation.
On June 4, 2018, the Moscow City Court sentenced Sushchenko to 12 years in a high-security penal colony. The Supreme Court of Russia upheld the verdict on September 12.
On October 8, 2018, it was reported that Sushchenko had been transferred to a penal colony. On November 7, the Russian Federal Penitentiary Service (FSIN) informed Ukraine's Embassy in Moscow that Sushchenko had been transferred to Penal Colony No. 11 of the FSIN directorate for the Kirov region (the town of Kirovo-Chepetsk, the village of Utrobino).
iy