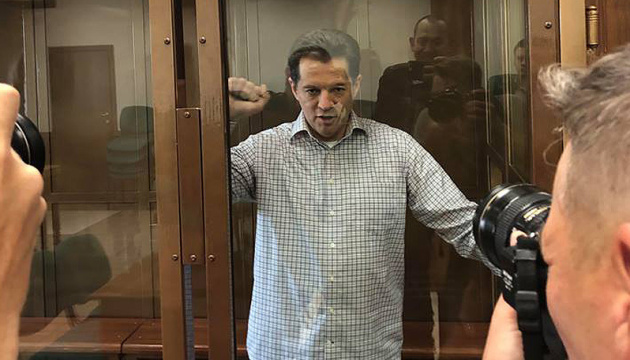 Desir reiterates call for Sushchenko's release
OSCE Representative on Freedom of the Media Harlem Desir, on the 50th birthday of Ukrainian journalist Roman Sushchenko, has reiterated his call for the Russian authorities to release him.
Desir said this in a comment to Ukrinform's correspondent in Austria.
"Today, Roman Sushchenko celebrates his 50th birthday in prison. On this occasion, I reiterate my call for his release," he said.
Desir noted that he would continue to plead for his release, as well as that of all other imprisoned journalists in the OSCE region.
The OSCE Representative on Freedom of the Media has repeatedly called on the Russian authorities to release Sushchenko. He last did it on January 10, 2019, when he called for the release of the Ukrainian journalist, assuring that he would continue to monitor the situation around him.
Sushchenko turned 50 on February 8. For the third year in a row, he marks his birthday in a Russian prison.
Ukrinform's Paris-based correspondent Roman Sushchenko was illegally detained on September 30, 2016 in Moscow, where he arrived on a private trip. On October 7, 2016, he was charged with "espionage." Trial was held behind closed doors, and the prosecution provided no evidence that the journalist was "spying."
On June 4, 2018, the Moscow City Court sentenced Sushchenko to 12 years in a high-security penal colony. The Supreme Court of Russia upheld the verdict on September 12. He currently stays in Penal Colony No. 11 of the FSIN directorate for the Kirov region (the town of Kirovo-Chepetsk, the village of Utrobino).
A flash mob in support of the Ukrainian journalist is being held around the world.