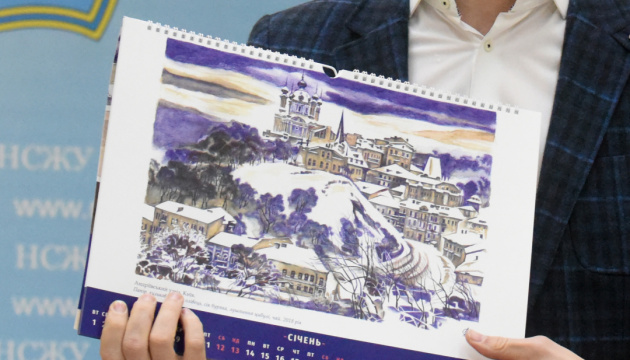 Calendar with Sushchenko's drawings will inspire to release of political prisoners - Klimkin
Ukrainian Foreign Minister Pavlo Klimkin has said that a 2019 calendar with the drawings of Ukrinform journalist Roman Sushchenko, which he created in a Russian prison, is a symbol of the fact that freedom and talent cannot be stopped in any FSB prison.
"Symbolically, as a gift for the holidays, I received a 2019 calendar with other talented drawings created by Roman in a Russian prison. The calendar has already found its place in my office, but not as a reminder - because the release of political prisoners and prisoners of war is an absolute priority for us - but rather as inspiration. It's a symbol of the fact that no FSB prison can stop freedom and talent," Klimkin wrote on his Facebook page.
He added that Sushchenko's drawing of a snow-capped Andriyivsky Descent was posted this year on a stylish postcard of the Ukrainian Foreign Ministry.
"I am touched by the feedback and solidarity of all those who are not indifferent, by the way, from all over the world," the minister added.
About 70 Ukrainian political prisoners are currently held in Russia and occupied Crimea, among them Ukrinform journalist Roman Sushchenko, who was illegally sentenced to 12 years of imprisonment in a high-security colony for alleged spying.