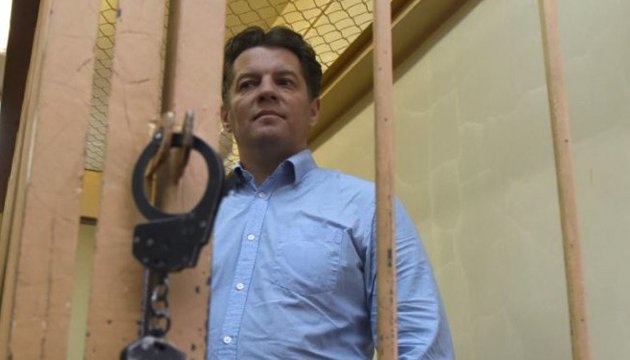 EU Today: Friends and colleagues in Europe calls for release of Roman Sushchenko
The friends and colleagues of Ukrinform correspondent Roman Sushchenko, currently illegally imprisoned in Russia, admire his journalistic and artistic talents.
EU Today's publishing editor Gary Cartwright shares his impressions about the works by Roman Sushchenko, which were created in Russian penal institutions and have recently been on display at the Press Club in Brussels.
"Ukrinform's Paris-based correspondent Roman Sushchenko also has a second string to his bow in that he is an accomplished artist. Sadly, the artist could not be present himself, as he is currently imprisoned in Russia on trumped up charges," writes Gary Cartwright in an article for the EU Today.
As an Ukrinform correspondent reports, the article was published on website of Brussels' media outlet EU Today on the Catholic Christmas day, December 25.
Cartwright notes that Sushchenko's colleagues and fellow journalists remember him, especially at this time of the year, and vow to continue to call for his release.
As reported, Ukrinform's Paris-based correspondent Roman Sushchenko was illegally detained on September 30, 2016 in Moscow, where he arrived on a private trip. On October 7, 2016, he was charged with "espionage." Russia's FSB claimed that Sushchenko is a member of the Main Intelligence Directorate of the Ukrainian Defense Ministry. The Main Intelligence Directorate denied this allegation.
On June 4, 2018, the Moscow City Court sentenced Sushchenko to 12 years in a high-security penal colony. The Supreme Court of Russia upheld the verdict on September 12.
In November, Sushchenko was transferred to Penal Colony No. 11 of the Russian Federal Penitentiary Service directorate for the Kirov region (the town of Kirovo-Chepetsk, the village of Utrobino).