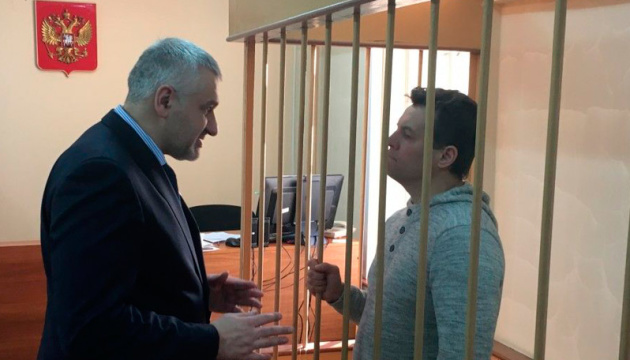 Consuls, defense lawyers, relatives monitoring situation with Sushchenko's transfer to prison
Ukraine's consuls in Russia, defense lawyers, and the family of Ukrainian journalist Roman Sushchenko are closely monitoring the situation with his transfer to prison, Sushchenko's defense lawyer Mark Feygin has told Ukrinform.
"Ukraine's consuls in Russia, and not only in Moscow, the defense lawyers of Sushchenko, as well as his close relatives, his family, are monitoring the situation with Roman's transfer. However, we cannot discuss any information before an official notification from the FSIN is received, simply so as not to prevent a more favorable scenario from being realized," Feygin said.
On June 4, 2018, the Moscow City Court sentenced Sushchenko to 12 years of imprisonment on trumped-up charges of espionage.
On September 12, the Russian Supreme Court upheld the verdict as "legal."
On October 8, it was reported that Sushchenko had been sent to a penal colony.
op