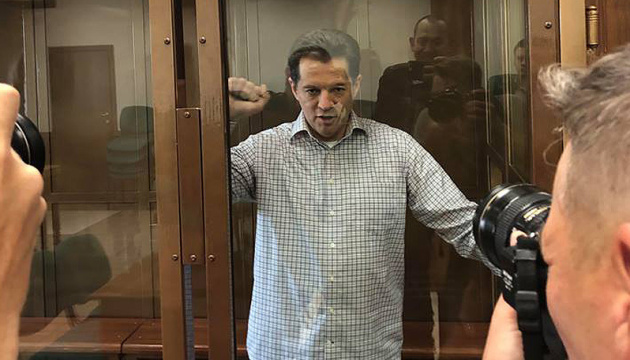 Ukrainian Foreign Ministry knows to which prison Sushchenko could be taken
The Ukrainian Foreign Ministry knows a prison to which Roman Sushchenko, an Ukrinform correspondent unlawfully convicted in Russia, could be taken.
Ukrainian Foreign Minister Pavlo Klimkin said this in an interview with Ukrinform.
"Unfortunately, we have a message where Roman could be taken, but first we will talk with his wife Anzhela, with his relatives, and then we'll talk in public," Klimkin said.
According to him, the Ukrainian Foreign Ministry is monitoring the fate of all Ukrainian political prisoners in Russia and is working on their liberation. In particular, he noted that the ministry has a special platform where information on political prisoners is constantly updated.
Klimkin said that during his visit to Warsaw, much talk was devoted to what could be done to free Ukrainian political prisoners from Russian prisons.
"We must say honestly. This wave, through hunger strikes of both Oleg (Sentsov) and Volodymyr (Balukh), gave us and our European friends a great emotional impulse. But now Russia says: 'Everything is good, they ended their hunger strikes. What else are you worried about?' Therefore, we need to keep this emotional wave," he said.
Klimkin added that "appropriate mechanisms" are used for this purpose but he does not want to speak about them publicly, because "Russia will turn on its propaganda again."
About 70 Ukrainian political prisoners are currently held in Russia and Russian-annexed Crimea. Among them is Ukrinform journalist Roman Sushchenko, who was sentenced to 12 years in prison by the Russian regime for supposed espionage.
On September 12, the Supreme Court of Russia recognized this decision as "lawful." On October 8, it became known that Roman Sushchenko had been taken to the place where he will serve his sentence.
op