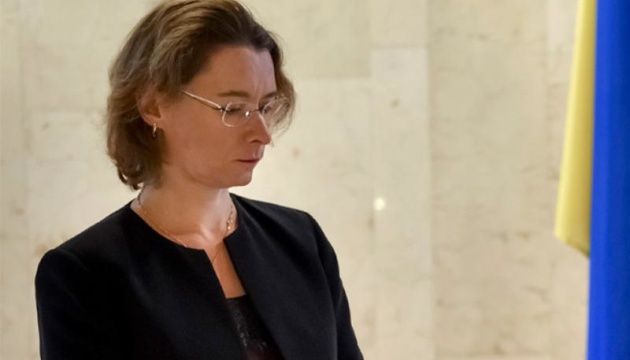 French Ambassador: Paris follows situation around political prisoner Sushchenko
French Ambassador to Ukraine Isabelle Dumont says that Paris continues to follow the situation around Ukrinform correspondent Roman Sushchenko, who was illegally convicted in Russia.
"We have been following the situation around Roman Sushchenko from the very first days. This issue is raised at all the meetings with Russia. I can assure that we will continue to follow this situation," Dumont said, the Telegraf Ukrainian media outlet reports.
As reported, Ukrinform Paris-based correspondent Roman Sushchenko was illegally detained on September 30, 2016 in Moscow, where he arrived on a private trip.
On October 7, 2016, he was charged with "espionage." Russia's FSB claimed that Sushchenko is a member of the Main Intelligence Directorate of the Ukrainian Defense Ministry. The latter denied this allegation.
On June 4, 2018, the Moscow City Court sentenced Sushchenko to 12 years in a high-security penal colony. The appeal against the sentence was filed on June 5. The Supreme Court of Russia upheld the verdict on September 12.
On October 8, the Consulate of Ukraine in Moscow unofficially confirmed the information on the transfer of Sushchenko to a penal colony.
ol