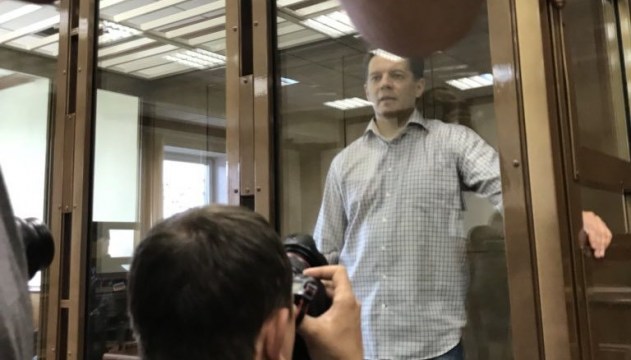 OSCE again calls on Russia to release Sushchenko
On the second anniversary of the detention of Ukrinform's journalist Roman Sushchenko, September 30, OSCE Representative on Freedom of the Media Harlem Désir repeated his call to the Russian authorities to release the journalist from prison, the OSCE press service reports.
"Journalists in the OSCE region should be able to work without fear of intimidation or imprisonment," Désir said and added that "Sushchenko's 12-year sentence is exceptionally harsh, and I hope his conviction will be overturned on appeal."
According to the report, the OSCE Representative raised the case on several occasions in the past, including during his official visits to Kyiv and Moscow in 2017.
As reported, Ukrinform's Paris-based correspondent Roman Sushchenko was illegally detained on September 30, 2016 in Moscow, where he arrived on a private trip. On October 7, 2016, he was charged with "espionage." Russia's FSB said that Sushchenko is a member of the Main Intelligence Directorate of the Ukrainian Defense Ministry. The latter denied this allegation.
The Moscow City Court on June 4 sentenced Sushchenko to 12 years of imprisonment in a high-security penitentiary for alleged espionage. The Supreme Court of Russia upheld the verdict on September 12.
iy