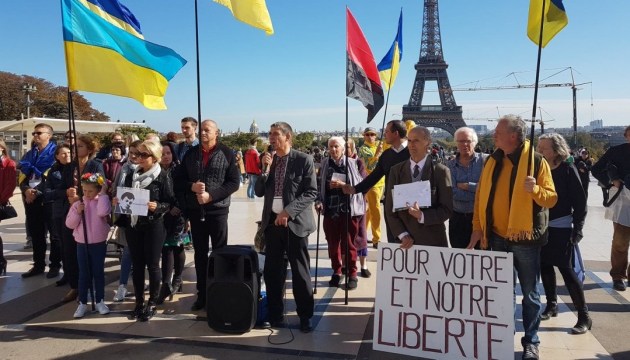 Rally in support of Sushchenko held in Paris
The rally #FreeSushchenko was held in central Paris on Sunday with the demand to release Ukrinform journalist Roman Sushchenko, who was illegally convicted in Russia, and other captives of the Kremlin.
The activists held a demonstration on the Trocadero Square and then moved to the Champ de Mars (Field of Mars), according to the Facebook page of the event.
"We demand freedom for Roman Sushchenko, Oleg Sentsov, Volodymyr Balukh, Oleksandr Kolchenko, Pavlo Hryb, Mykola Karpiuk, Stanislav Klykh and all other prisoners of the Kremlin," the participants of the rally said.
They recalled that today it is exactly two years since Ukrinform correspondent Roman Sushchenko was illegally arrested during a private trip to Moscow.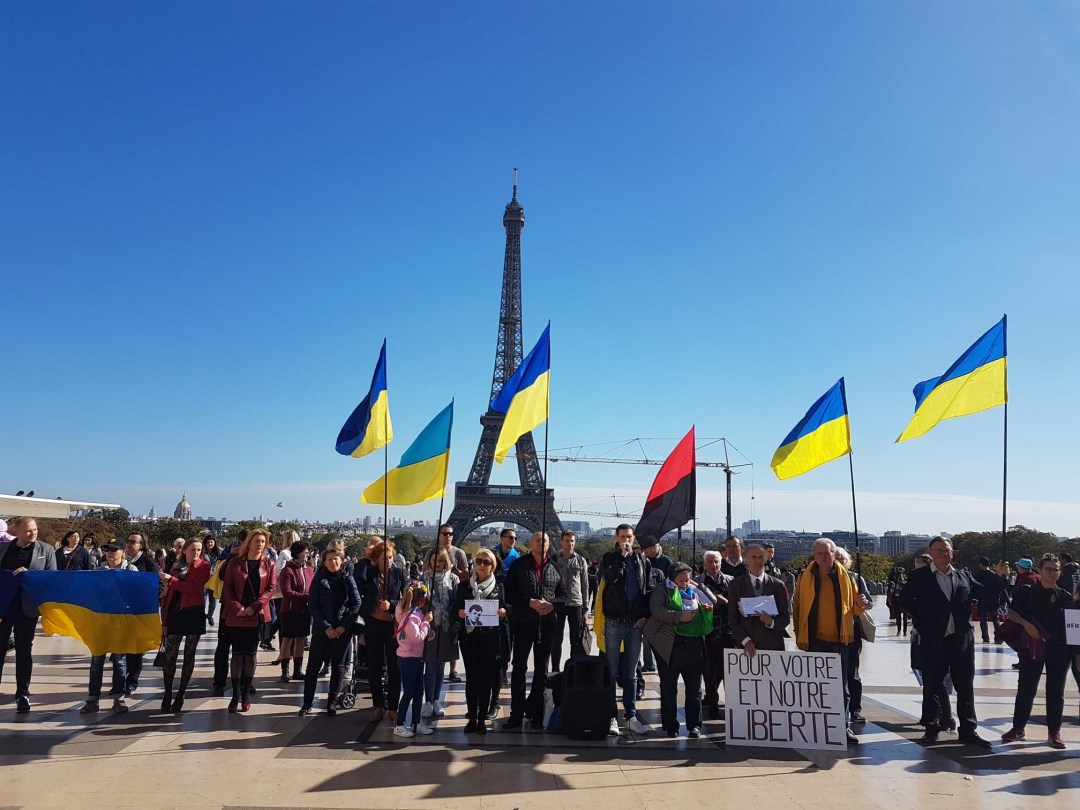 "Roman Sushchenko is a graduate journalist. He worked in Paris for years before his arrest, with the official accreditation of the Ministry of Foreign Affairs. He has worked at the Ukrinform agency since 2002," the organizers of the rally said.
They held posters demanding the release of Roman Sushchenko and other political prisoners of the Kremlin, chanting "Free Sushchenko."
Ukrinform's Paris-based correspondent Roman Sushchenko was illegally detained on September 30, 2016 in Moscow, where he arrived on a private trip. On October 7, 2016, he was charged with "espionage." Russia's FSB said that Sushchenko is a member of the Main Intelligence Directorate of the Ukrainian Defense Ministry. The latter denied this allegation.
On June 4, 2018, the Moscow City Court sentenced Sushchenko to 12 years in a high-security penal colony. The appeal against the sentence was filed on June 5. On September 12, the Supreme Court of the Russian Federation upheld the verdict of the Moscow City Court.