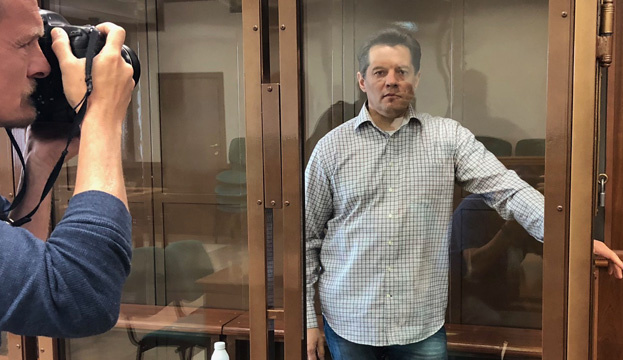 Two Years Behind the Bars
The two-year anniversary of the illegal arrest of Ukrinform journalist Roman Sushchenko in Moscow is marked today.
The Moscow City Court on June 4 sentenced Sushchenko to 12 years of imprisonment in a high-security penitentiary for alleged espionage. The Supreme Court of Russia upheld the verdict on September 12.
About 70 Ukrainian political prisoners, including Ukrinform's journalist Roman Sushchenko, are currently held in Russia and in Russian-occupied Crimea.