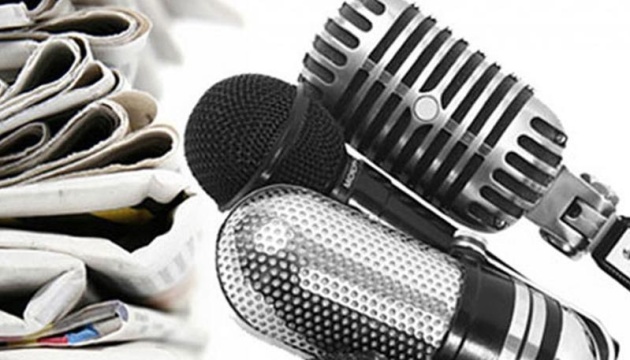 Journalists should not be persecuted – EANA secretary general
The European Alliance of News Agencies (EANA) supports the freedom of journalists and opposes their persecution.
EANA Secretary General Alexandru Giboi said this in a comment to Ukrinform on the second anniversary of the illegal detention of the agency's correspondent Roman Sushchenko in Russia.
"The European Alliance of News Agencies supports press freedom and freedom of speech and, above all, the freedom of journalists. It is our mission to support this, and I think everyone will have the right for a voice as a journalist in the media, and nobody should be prosecuted for being a journalist," Giboi said.
The European Alliance of News Agencies was founded in 1956 and currently unites over 30 leading news agencies in Europe. Ukraine is represented at the alliance by Ukrinform, which has been a member of EANA since 1995.
For two years of Sushchenko's illegal arrest, the EANA Board has repeatedly called on the Russian authorities to release the Ukrainian journalist if no convincing evidence of his guilt is presented.
Roman Sushchenko has been working at the Ukrinform National News Agency of Ukraine since 2002, and has been the agency's correspondent in France since 2010.
He was illegally detained on September 30, 2016 in Moscow, where he arrived on a private trip. On October 7, 2016, he was charged with "espionage." Russia's FSB said that Sushchenko is a member of the Main Intelligence Directorate of the Ukrainian Defense Ministry. The latter denied this allegation.
On June 4, 2018, the Moscow City Court sentenced Sushchenko to 12 years in a high-security penal colony. The appeal against the sentence was filed on June 5. On September 12, the Supreme Court of the Russian Federation upheld the verdict of the Moscow City Court.