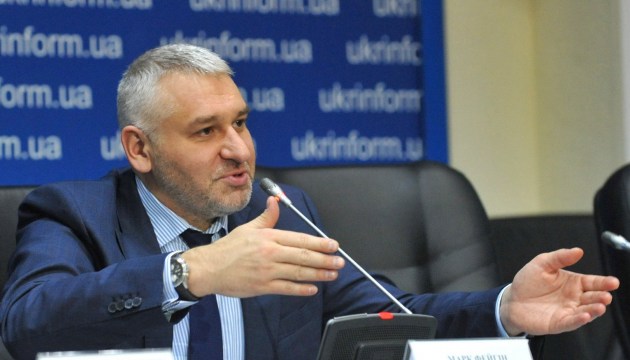 We will use Ukrainian-Russian agreement of 1993 in Sushchenko case - Feygin
All mechanisms will be used in the Sushchenko case, including the 1993 agreement on the transfer of sentenced persons, to ensure that Ukrinform's journalist could return to Ukraine.
Mark Feygin, the Ukrainian journalist's defender, told this to Ukrinform.
"Having visited Sushchenko on Thursday, I conveyed greetings to him from his daughter and son who had recently had their birthdays. We also discussed more serious and complex issues, in particular our further actions. I still think that the Sushchenko case should be resolved politically. However, while this issue is being delayed, we will use other opportunities," Feygin said.
He specified that the issue concerns the procedure for the transfer of a convict to serve his term at the place of citizenship. The legal basis for this is the 1979 Convention of the Transfer of Sentenced Persons, as well as the relevant Ukrainian-Russian agreement of 1993.
"Frankly speaking, the chances that the Russian side will meet us halfway are not very high. But this does not mean that this mechanism does not need to be used. And, of course, with its involvement, we will not weaken our efforts to free Roman Sushchenko through other channels," he said.
As reported, Ukrinform correspondent in France Roman Sushchenko was illegally detained on September 30, 2016 in Moscow, where he arrived on a private trip.
On October 7, 2016, he was charged with "espionage." Russia's FSB claimed that Sushchenko is a member of the Main Intelligence Directorate of the Ukrainian Defense Ministry. The latter denied this allegation.
On June 4, 2018, the Moscow City Court sentenced Sushchenko to 12 years in a high-security penal colony. On June 5, a complaint was filed against the verdict.
op