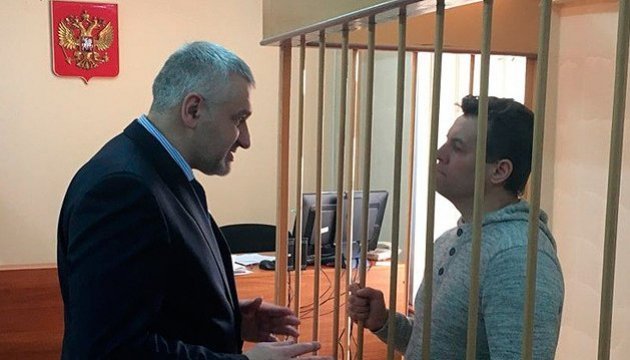 Feygin today to visit Sushchenko in prison
Mark Feygin, a public defender of Ukrinform journalist Roman Sushchenko, says that today he will visit his client in prison.
In a post on his Facebook page, Feygin wrote: "Today I'll visit Roman Sushchenko in prison."
As reported, Ukrinform correspondent in France Roman Sushchenko was illegally detained on September 30, 2016 in Moscow, where he arrived on a private trip.
On October 7, 2016, he was charged with "espionage." Russia's FSB claimed that Sushchenko is a member of the Main Intelligence Directorate of the Ukrainian Defense Ministry. The latter denied this allegation.
On June 4, 2018, the Moscow City Court sentenced Sushchenko to 12 years in a high-security penal colony.
On June 5, a complaint was filed against the verdict issued.
iy