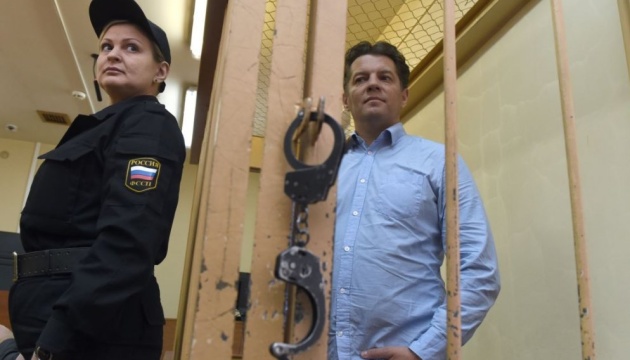 Ukrainians in France create petition calling for Sushchenko's release
Ukrainians in France have created a petition calling on the international community and French President Emmanuel Macron to help release Ukrinform's correspondent Roman Sushchenko, who was illegally imprisoned by Russia.
"We are asking for assistance from the entire international community and French President Emmanuel Macron for the release of Roman Sushchenko," the petition says.
The petitioners recalled that Sushchenko had been sentenced to 12 years in prison for allegedly "collecting classified materials regarding the Russian army."
However, according to them, "the only 'guilt' of Sushchenko is that he is a Ukrainian and condemns crimes which the Russian army is committing abroad and for which Russian President Vladimir Putin is responsible."
As reported, Sushchenko was illegally detained on September 30, 2016 in Moscow, where he arrived on a private trip. He was charged with "espionage."
On June 4, the Moscow City Court sentenced Sushchenko to 12 years in prison.
Previously, the International and European Federation of Journalists (IFJ - EFJ), Reporters Without Borders, the Board of the European Alliance of News Agencies and the OSCE demanded that the Russian authorities release Sushchenko.
op