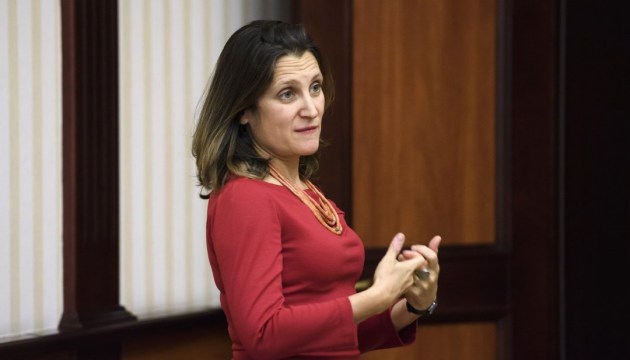 Canada condemns Sushchenko's sentence
Ottawa has condemned the imprisonment of Ukrinform correspondent Roman Sushchenko in Russia and sees it as an attempt to repress journalists.
Canadian Foreign Minister Chrystia Freeland wrote this on her Twitter page.
"As a former journalist, I am appalled by the arrest and sentencing of Ukrainian journalist Roman Sushchenko to 12 years in jail in Russia. Canada condemns this attempt to repress those who work in defense of the truth," the report says.
As reported, Paris-based Ukrinform correspondent Roman Sushchenko was detained in violation of international rules on September 30, 2016 in Moscow, where he arrived on a private visit.
On October 7, he was charged with "espionage." Russia's FSB claimed that Sushchenko is a member of the Main Intelligence Directorate of the Ukrainian Defense Ministry. The latter denied this allegation.
On June 4, the Moscow City Court sentenced Sushchenko to 12 years in a high-security penal colony.
op