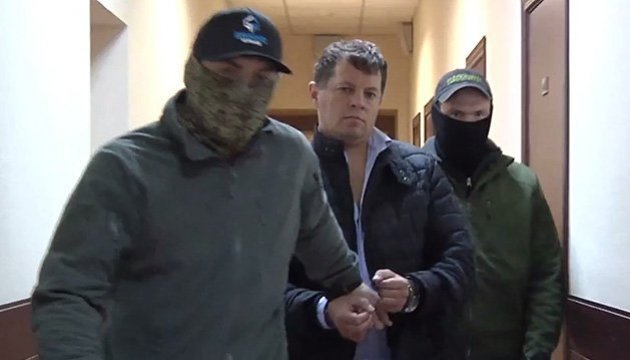 Moscow court postpones hearing in Sushchenko case
The court hearing at which the defense will provide evidence of the innocence of Ukrinform journalist Roman Sushchenko has been postponed until Friday, April 27, Mark Feygin has told Ukrinform.
"The main news is that the court hearing at which the defense will provide evidence of Roman Sushchenko's innocence has been moved to Friday, April 27. At present, the lawyer, whom I managed to familiarize with the case, is working with Sushchenko to clarify the description of the evidence provided. But again, I will continue to provide information on the Sushchenko case," he said.
According to Feygin, the lawyer whom he trusts will visit Sushchenko on Saturday, April 28 (if he manages to do so, because it will be a "short day"). If the evidence of innocence is provided and petitions from the defense team are filed during the April 27 session, then the debate of the parties could be held on May 3-4.
As reported, Ukrinform's correspondent in France, Roman Sushchenko, was detained in violation of international rules on September 30, 2016 in Moscow, where he arrived on a private trip.
On October 7, he was charged with "espionage." Russia's FSB claimed that Sushchenko is a member of the Main Intelligence Directorate of the Ukrainian Defense Ministry. The latter denied this allegation.
The Moscow City Court extended Sushchenko's arrest until September 16.
op