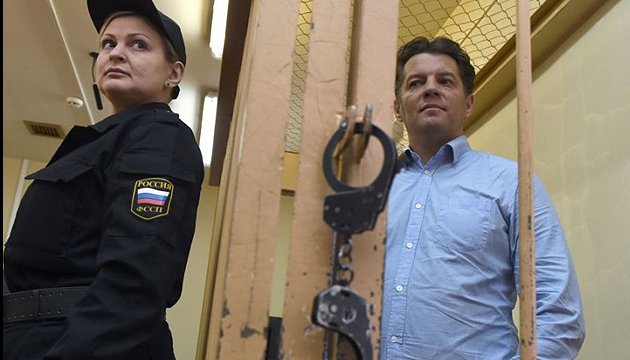 Council of Europe continues to follow developments around Sushchenko case
The Council of Europe has classified the arrest of Ukrinform journalist Roman Sushchenko as the first level of attacks on journalists and updated the alert on his case.
"On 27 March 2018, Moscow City Court extended the term of Roman Sushchenko's detention in custody for six months, until 16 September 2018. An appeal was filed against this decision," reads the update, posted on the platform to promote the protection of journalism and safety of journalists on the Council of Europe's website.
As indicated, the authorities in Russia arrested Ukrainian journalist Roman Sushchenko who is believed to be currently detained in the Lefortovo prison in Moscow, according to human rights organisations. Media reports in Russia said that the 47-year-old Paris correspondent for the Ukrainian news agency Ukrinform since 2010 was arrested on his arrival in Russia and was charged with spying, a charge that the agency has strongly refuted.
The alert also reads that journalist's family had been without news of him for two days, after he left Paris for a private visit to Moscow during his leave. Suchchenko reportedly complained that he had been put under psychological pressure and was not allowed to contact his wife to inform her about his arrest.
As reported, Ukrinform's Paris-based correspondent Roman Sushchenko was unlawfully arrested on September 30, 2016 in Moscow, where he arrived on a private trip.
On October 7, he was charged with "espionage." Russia's FSB claimed that Sushchenko is a member of the Main Intelligence Directorate of the Ukrainian Defense Ministry. The latter denied this allegation.
Moscow City Court extended Sushchenko's arrest until September 16.
ol