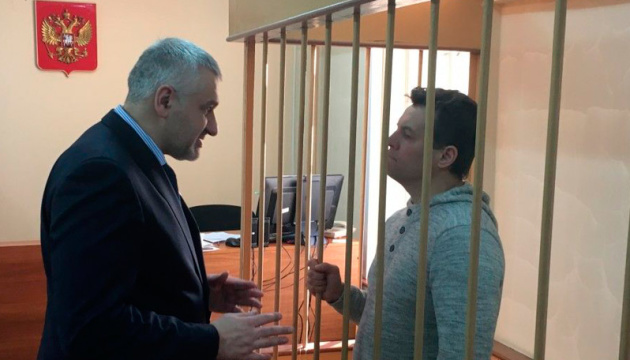 Talks on Sushchenko exchange to be intensified after pronouncement of verdict – lawyer
The talks on the fate of illegally arrested Ukrainian journalist Roman Sushchenko will be intensified after the verdict in his case is pronounced and the appeal is filed.
Sushchenko's lawyer Mark Feygin said this in a commentary to an Ukrinform correspondent, while standing in line at the Lefortovo detention center to visit his client.
"Right now, I'm standing in line at the Lefortovo detention center. Today, I will see my client, we need to discuss several important issues. In particular, I will tell about the results of my trip to Kyiv last week. I met with representatives of the Ukrainian authorities. I can tell you just one thing: when the verdict in the case of Roman Sushchenko is pronounced and the appeal is filed, more intensive negotiations will start to resolve his fate, probably through an exchange," Feygin said.
Feygin supposes that the visit of French President Emmanuel Macron to the St. Petersburg International Economic Forum late May could also play a significant role as the confidential arrangements might be reached regarding the possibility of Sushchenko's return to Kyiv. At the same time, the lawyer believes that the pardon and exchange of Sushchenko could drive from the dead-lock the release of Ukrainian hostages from Russian prisons.
As reported, Ukrinform's Paris-based correspondent Roman Sushchenko was unlawfully arrested on September 30, 2016 in Moscow, where he arrived on a private trip.
On October 7, he was charged with "espionage." Russia's FSB claimed that Sushchenko is a member of the Main Intelligence Directorate of the Ukrainian Defense Ministry. The latter denied this allegation.
Moscow City Court extended Sushchenko's arrest until September 16.
ol