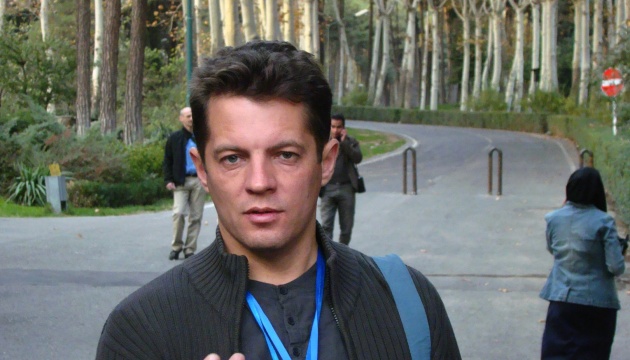 President thanks Sushchenko for strength of mind preserved in Moscow's casemates
President of Ukraine Petro Poroshenko has thanked Ukrinform correspondent Roman Sushchenko, illegally arrested in Moscow, for the preserved strength of mind and assured that Ukraine continues making efforts to release political prisoners.
The President wrote this on Twitter and posted Sushchenko's drawings.
"These are drawings by Roman Sushchenko, which he created in Moscow casemates and sent in letters to his daughter Yulia. Thank you, Roman, that you do not lose heart, despite the desire of the Kremlin regime to break your will," Poroshenko wrote.
Ukraine continues making efforts to release political prisoners, the President posted.
As reported, Ukrinform's correspondent in France, Roman Sushchenko, was detained in violation of international rules on September 30, 2016 in Moscow, where he arrived on a private trip.
On October 7, he was charged with "espionage." Russia's FSB claimed that Sushchenko is a member of the Main Intelligence Directorate of the Ukrainian Defense Ministry. The latter denied this allegation.
Moscow City Court extended Sushchenko's arrest until September 16.
Staying in the detention center, Sushchenko continues to draw. Today, his daughter Yulia Sushchenko has received two new drawings, depicting the suburbs of the Italian city of Parma and the lighthouse of Ar Men located in Brittany. Both drawings are made on A4 size paper with ballpoint pens, pencils, tea and onion husks.
So far, eight drawings have been received from Roman Sushchenko: a spring landscape, a view of Paris and the city of Saint-Malo, the Swiss city of Geneva and the Italian city of Perugia, as well as a view of Ukrainian Ros River.
ol