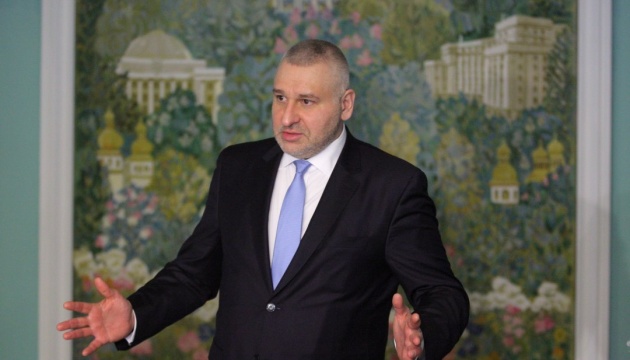 Feygin to Putin: Sushchenko's exchange would be 'timely solution'
Ukrinform correspondent Roman Sushchenko's lawyer, Mark Feygin, has sent an address to Russian President Vladimir Putin recalling him that a lot of people in Ukraine and Russia are waiting for the exchange of the Ukrinform journalist.
Feygin has posted the text of the address on his Facebook page.
"Sushchenko's possible exchange for Russian citizens who were prosecuted in Ukraine would be a timely solution that would demonstrate the commitment of the top leadership to resolving the problems of Ukrainian political prisoners," Feygin wrote.
He also stated in the address that along with his client, he did not lose hope for a humanitarian solution to the situation with Sushchenko's illegal imprisonment. 
"The reason for this is the fate of another client, former Bakhchysarai head Ilmi Umerov," Feygin said.
The lawyer said that good will and humanism demonstrated in the Umerov case were the best decision in his case.
As reported, Ukrinform's correspondent in France, Roman Sushchenko, was detained in violation of international rules on September 30, 2016 in Moscow, where he arrived on a private trip.
On October 7, he was charged with "espionage." Russia's FSB claimed that Sushchenko is a member of the Main Intelligence Directorate of the Ukrainian Defense Ministry. The latter denied this allegation.
Moscow City Court extended Sushchenko's arrest until September 16.
op