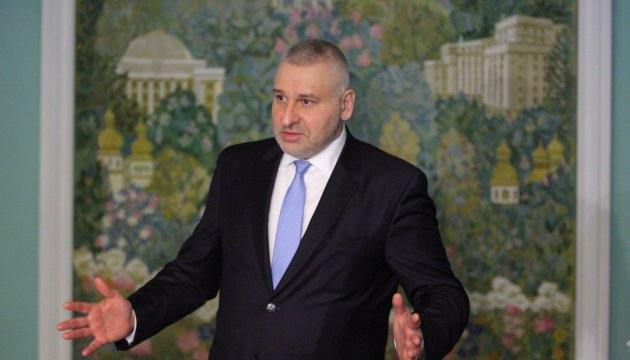 Only two witnesses from prosecution in Sushchenko case - lawyer
The prosecution has only two witnesses at a preliminary hearing in the case of Ukrinform correspondent Roman Sushchenko, which is held at Moscow City Court, the journalist's lawyer, Mark Feygin, has said.
"First of all, I want to emphasize that my client does not admit his guilt 'in full,' that is, Sushchenko completely denies the charges. Now, about how court sessions are being formed, correctly, respectfully, without the hard pressure that I had to face in other cases. There are only two witnesses (one is the main witness from the prosecution, and one is Roman's relative), not four. We did not argue with this. Based on all this, I can assume that the trial will be held quickly, during April," Feygin said.
According to him, such a scenario may indicate that there are agreements on Sushchenko at the highest international level. As soon as the verdict is announced, it will be necessary to intensify the negotiation process in order to reach pardon, exchange, one or another option for the release of the Ukrainian journalist, Feygin said.
The Sushchenko case is classified. Preliminary hearings in such cases are always held behind closed doors.
As reported, Ukrinform's correspondent in France, Roman Sushchenko, was detained in violation of international rules on September 30, 2016 in Moscow, where he arrived on a private trip.
On October 7, he was charged with "espionage." Russia's FSB claimed that Sushchenko is a member of the Main Intelligence Directorate of the Ukrainian Defense Ministry. The latter denied this allegation.
On January 24, 2018, Moscow City Court extended the term of Sushchenko's detention in custody for two months - until March 30, 2018.
op